how we're different
At Messages in Metal, we believe that being different is where it's at! We not only provide high quality products at affordable prices but we also believe that you shouldn't have to wait for weeks on end to receive your product. Our made in Montana jewelry is all designed, created, packaged and shipped in house which means we oversee the process from start to finish and can get your words on our jewelry out the door and on your doorstep in a matter of days.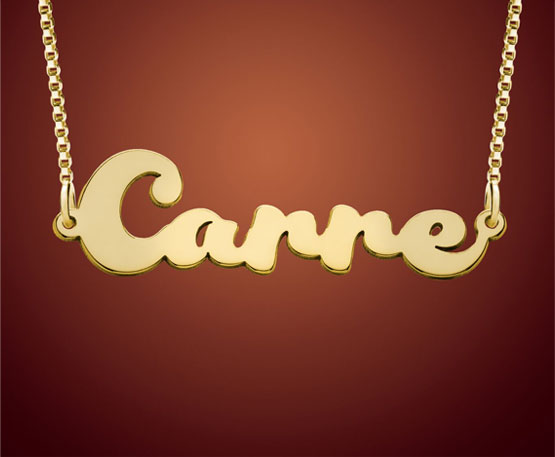 We pride ourselves on giving our customers products that are made in the United States. All of our jewelry is made and ships from Montana, USA.

You have questions, we have answers. Our phone number is displayed prominently on our website. Give us a call at 1-877-244-9625

Our jewelry ships in 2-3 days with an expected delivery time frame of 2-4 days. Total delivery time is 5-7 days in the United States from the time you place your order.

Our jewelry is crafted from .925 sterling silver and the metal is 1mm thick which exceeds the industry standard.

All of our jewelry includes a high quality chain at no additional charge.

Your purchase is packaged in a velvet lined presentation box and securely wrapped to prevent any damage to the jewelry.

Expedited RUSH service is available. Expedited service with Messages in Metal means that your order ships 24-36 hours after the order is placed.

We are a proud member of the Better Business Bureau.

We have high quality, professional photography to show you what you are ordering. We believe that what you see is EXACTLY what you should get.

We make the jewelry in house. You are working directly with the manufacturer. We can help you custom design the perfect piece - no middleman to deal with!

The more you know, the more comfortable you will feel about your purchase. Our Information Center features videos and guides to show you how your piece is created and how to care for your purchase.

60 day return policy. If for any reason you are unhappy with your selection you can return it for a full store credit for the purchase price. No restocking fee. No hidden charges. Your new item is also shipped free of charge.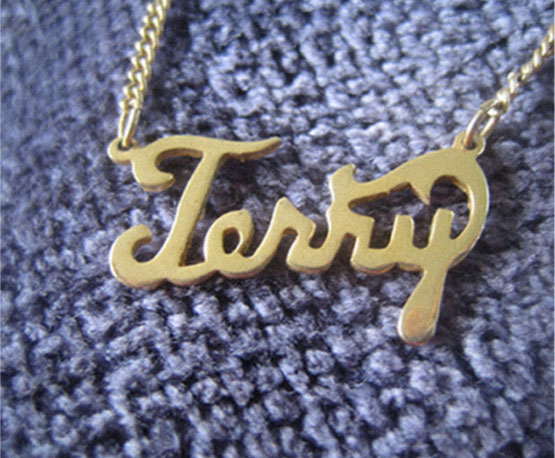 competitor
Typically based overseas. Companies in China, the Middle East, and more.

Few have a number that you can call and, if so, it is difficult to find on the website.

Delivery times range from 8-12 days AFTER production of the item which takes anywhere from 2-7 days.

Most jewelry is 0.7mm thick and is crafted from a variety of different plated metals such as copper with a silver plating.

Chains not always included and add to the overall cost of the jewelry.

Jewelry is delivered in a cloth bag or velvet pouch. Gift boxes are available with some but for an extra fee.

Express or expedited shipping is either not available or is available with a delivery estimate of 6 days or more AFTER the production time. Typical production time for the jewelry is 2-7 days.

Most are not members of the Better Business Bureau.

Pictures are not of professional quality and with little detail.

Most of the jewelry is manufactured overseas and you don't work directly with the manufacturer but a vendor that sells the pieces for the manufacturer.

No information center, guides or videos. May have a FAQ's page or a Care Instructions page.

Return policies vary. All have anywhere from a 30% to a 50% restocking fee. Shipping charges to and from the manufacturer are the responsibility of the customer.