Posted by Big Sky on Nov 01, 2018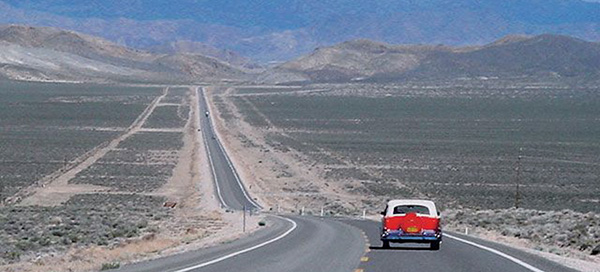 Wow - November already! Not quite sure where the fall went but suffice to say that it has flown by and has been a busy time around here. We've had our first snowfall in Montana, we're on the verge of finishing up football seasons and looking ahead to wrestling and basketball, taken a few trips out of state and have family and friends coming home for some holiday cheer. Tis the season to be merry for sure!
All of this talk of home got me thinking. It's no secret that y'all know we love our state of Montana. It's the place we were raised, where we've raised our own children, where our niece and nephews come to visit, a place where family comes to reconnect. We've traveled all over the state, been to Glacier and Yellowstone, Kalispell and Butte and probably just about every place in between. Montana for us is not only full of memories and an integral part of our life but it is the place that we call home.
And we recognize your home states. We've traveled through many of them, some are on our bucket list, personal favorites that we visit as often as we can. We get the opportunity to honor our state on a day to day basis and would like to take the time to honor yours. Tell some of the stories of where and why and how we came to happen upon your state. And where we hope to some day still go. So pop a top, pull up a chair and enjoy!
Wild Wild West
Given that we live in the state of Montana, we have been through most of the Western states. Taking a look back to when we were children, we took a trip from Montana down the coast to California and visited Disneyland and Knotts Berry Farm. It was, in fact, a trip that we repeated in the tween stages of our life, seven of us packed into a motor home as we trucked our way from Montana to California and then back again. This was back in the day when there were no cell phones, no GPS. You got places by reading a map. One of those places happened to be the Las Vegas strip at midnight. Yes - in a motor home. With no set place to stay. Awesome.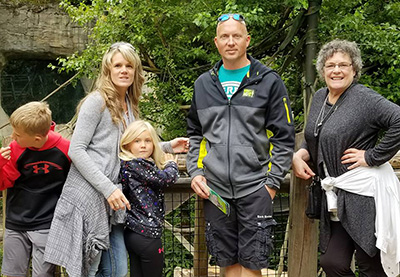 We have family in Washington and have been there on several occasions and it is in fact a yearly excursion for some of us. Trips to The Gorge to see George Thorogood, concerts in Spokane, stops in Idaho along the way. We've driven to Wyoming to pick up vehicles and stopped over in Colorado on layovers to and from home. The town of San Antonio, Texas has a special place in my heart and although I've only been there once, it is the place where I had the best tortillas EVER and I still remember the beauty and the magic of the Riverwalk.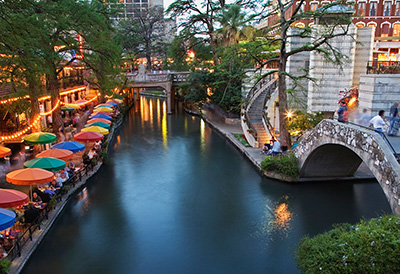 To my recollection none of us has been nor spent any time in Arizona or New Mexico and maybe just done a quick drive-by of Oregon. I do love Oregon wines so I don't know if that counts…All three on the bucket list for sure!
There's no place like home
The Midwest is probably the least traveled region for the fam jam which is funny considering we have some transplanted on the east coast and to get from point A to point B - you have to go through the Midwest. Regardless, lots and lots of opportunity in the future for us to head to the central part of the US and see what it has to offer.
We have taken a trip to Kansas to pick up some pups and been to Georgia and toured the Coca-Cola factory in Atlanta. We've had lacrosse players go to spring training in Florida, join families on family trips to Disney World (personally dodged that bullet - yay me!). We have silver labs from Alabama and family that lives in Michigan. We've swam in Lake Michigan and have visited Notre Dame in Indiana after a stop in Chicago for college tours. We've shopped the Mall of America in Minnesota and had more layovers than we can count in Minneapolis-St. Paul.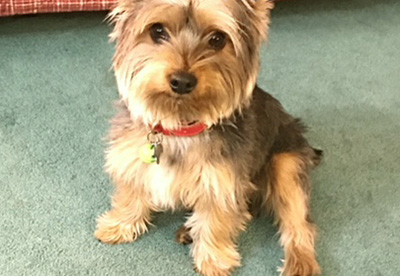 I need to get to Nashville. That's a for sure on my bucket list and at some point in time, that will happen. I would love to go to the Kentucky Derby but that for me would be a girls trip because let's face it - it's all about that. hat. I'd love to have crawfish and an authentic po boy and eat myself silly through the Midwestern states. Would be fun to start in Chicago and drive Route 66 from Illinois to California. The Midwest is definitely on my radar in the upcoming decade of my life!
New York State of Mind
Ah and then there is the East Coast! Much like our Western states, we have seen a fair amount of the Eastern states and have made a lot of memories for sure. Currently living in the state of Massachusetts and having a hockey player, suffice to say that I have been to many nooks and crannies of the Bay State. Montana family is pretty well versed in the ins and outs of the state as well and most recently just came all this way to catch a couple of football games. We've got college students and extended family in New Hampshire and it's a state that we visit regularly.
The state of Maine holds a special place in our heart as for several years it was a place of family vacations. Utica, New York is another home away from home and many a family vacation was spent up at camp, reading books, playing cards, drinking copious amounts of wine and feeding ducks. It was also the place where one of my children wrote about their summer vacation and the time they almost died tubing (a bit of an exaggeration to put it mildly).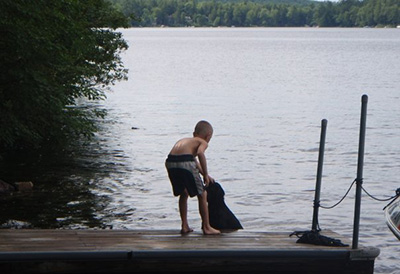 We've been to Rockefeller Center and Times Square and Central Park in New York, Lake Placid for hockey tournaments and a recent summer trip to the University of Rochester for yet another football camp. We have a college graduate from Norwich University in Vermont, been to Hershey Park in Pennsylvania and taken trips down the coast to Virginia to visit family and celebrate an engagement.
But we have so much more to see! We talk of retiring in North Carolina and I've never been to West Virginia or to Washington D.C. I would love to see a college football game in Ohio and at some point in time I personally will visit Vermont and see Norwich and take a trip down memory lane with my husband.
Alaska and Hawaii - I didn't forget
Two states I absolutely would love to visit, Alaska and Hawaii are on my bucket lists for different reasons. I personally am not a fan of being cold which kind of shuffles Hawaii up a few rungs over Alaska. The thing about Hawaii is that if I were to go it would have to be for a significant portion of time - a couple of weeks. I would have to take the family and would in fact love to meet my entire family in Hawaii and let the cousins have those memories together. Alaska is a must see for me simply because of the beauty. In our rush to see museums and artifacts and theme parks and attractions, I think we forget to stop and just appreciate the beauty of nature. And Alaska has got to be one of the most simply beautiful states ever.
Home is where the heart is
We get it - you love your home state just as much as we do. It holds memories, moments, family, ties that bind you to that land forever. It's as much a part of you as the air you breathe and that home state never fully leaves you regardless of where you reside. I live in Massachusetts but still consider going back to Montana 'going home'.
Let us help you honor your state, give you a piece of your history. We've done pendants for New York and Georgia and many others. We can place a Swarovski stone on your pendant to indicate your favorite city or place of birth or a place of special memories. Silver, steel, copper, distressed, with an area code or initials or a team mascot. Think outside the box, send us your ideas and let us make it a reality for you!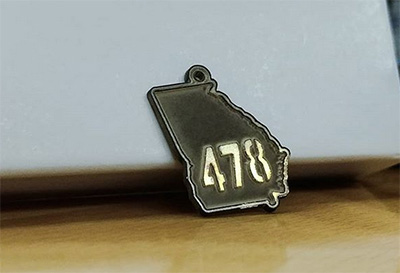 Montana. A place we love, cherish, call home. Let us help you honor your state by designing a pendant completely personal to you and your memories of home.
Your state. Our jewelry. Messages in Metal.