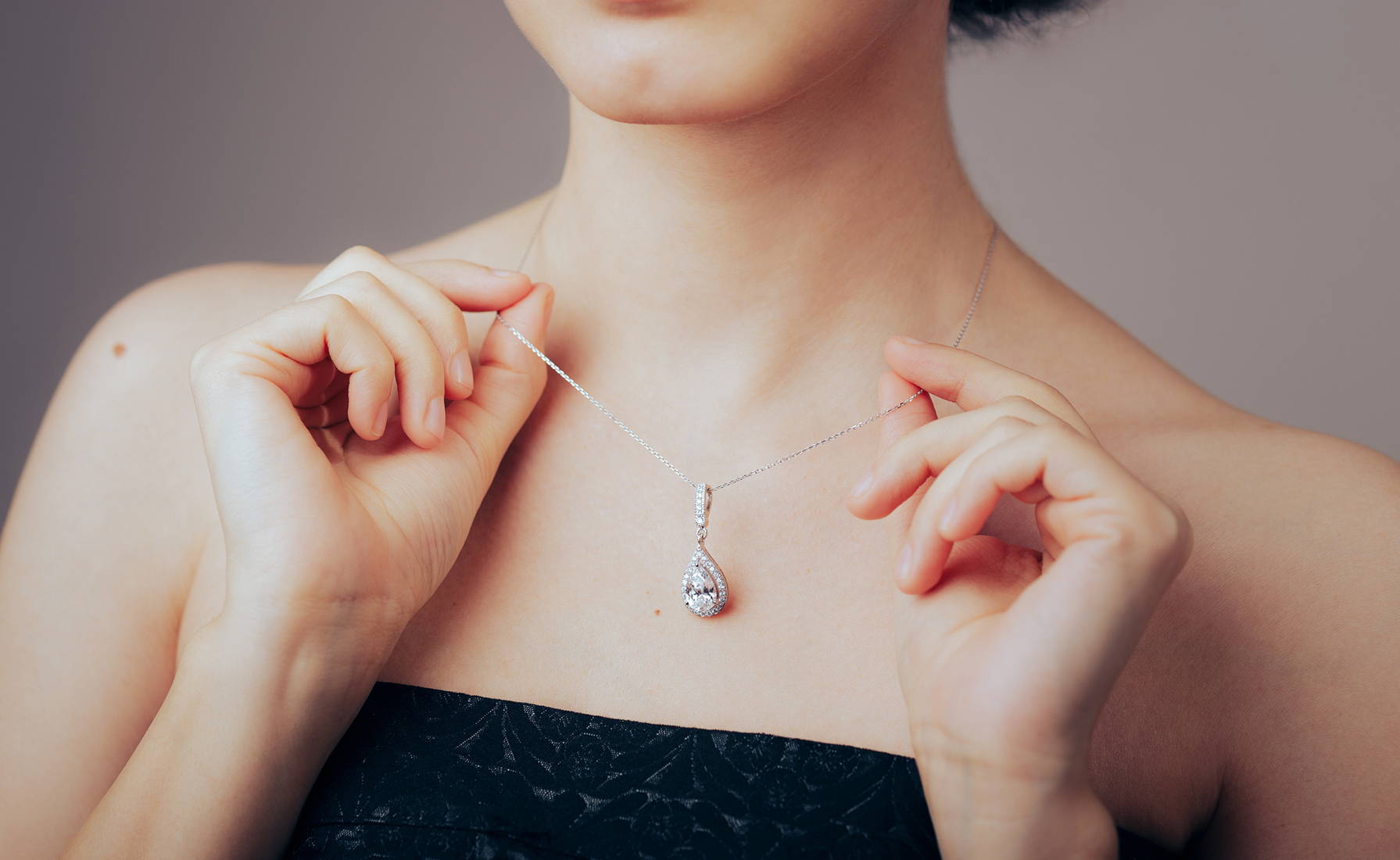 The tradition of wearing jewelry has been around for thousands of years, making it one of the oldest ways in which humans embodied creativity and beauty through the creation of handmade, wearable pieces of art. Originating sometime in the Paleolithic Era thousands of years ago, it is unsurprising that handmade jewellery—with its thousands of years in existence—supports an enormous variety of stylistic choices and brands in the modern era. Among the most popular and versatile pieces of jewelry are jewelry chains and necklaces.
While jewelry styles and their personal meanings have changed throughout time, wearing jewelry is still an integral part of today's society. Chain necklaces are among the most common and beloved pieces of jewelry, being worn by a wide variety of people that represent an assortment of ethnicities, nations, and economic backgrounds. While some individuals may not find the habit of adorning themselves with unique jewelry pieces to be appealing, there are countless individuals that utilize jewelry as a way to express themselves and embody personal creativity in their everyday lives.
NAVIGATING THE VAST JEWELRY INDUSTRY & FINDING THE BEST JEWELRY COMPANIES
The jewelry industry is home to a plethora of brands and styles that can sometimes overwhelm customers and jewelry lovers that may be new to the realm of purchasing high-quality and unique jewelry pieces. For people that are new to the jewelry scene, it is easy to become lost and confused as the abundance of information is thrown at you.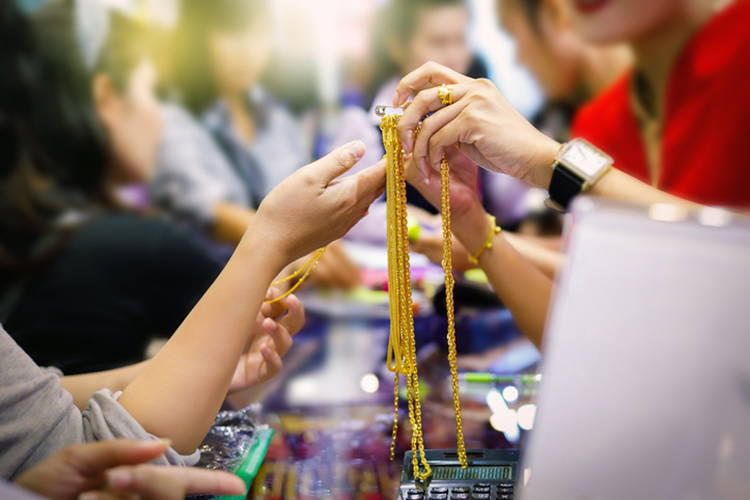 Many jewelry buyers come from vastly different backgrounds, and this diversity can impact their budget, their stylistic choices, and the significance that they might place on particular styles or kinds of jewelry. That is why finding the perfect company and style of jewelry for each particular customer is so incredibly important.
Taking the time to research the available jewelry selections that fit your budget and meet your needs is a crucial part of building a jewelry collection that suits your desires and tastes.
If you are a little lost on where you should look to start your own personal jewelry collection or how you should go about doing this, consider looking into jewelry chains. As one of the simplest and most timeless pieces of jewelry that can be found in the vast jewelry industry, chains are pieces of jewelry that can be worn around the neck and may sometimes be marketed as simple necklaces. These elegant and minimalistic pieces are a wonderful, safe selection for any customer.
With their versatility and customization options, jewelry chains are an essential component of any jewelry collection. These simple yet solid pieces are the perfect complement to any outfit and can be worn to any occasion regardless of the time of year. Chains can be mixed and matched in order to elevate specific outfits, and the options are truly limitless when it comes to creating a perfect and unique style.
Chains can also be paired with a variety of pendants in order to customize the piece even more. When a pendant is added to a jewelry chain, it transforms the piece into a more elevated necklace that can act as a statement piece or add depth and complexity to an existing jewelry look. Pieces such as custom-made name jewellery can add a wonderful touch of creativity to a simple chain.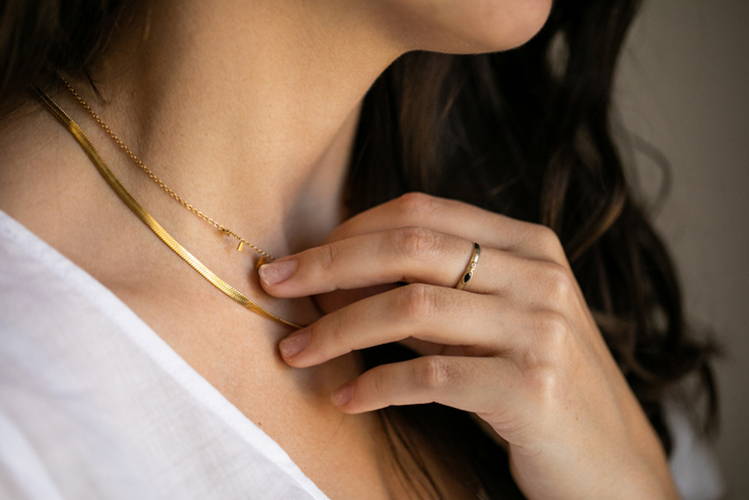 Selecting the perfect jewelry chain can be a challenging and potentially frustrating process for customers that desire quality pieces that will fit their lifestyle. Many people may fret over how to find the best chain for jewellery; however, this article will explain how to locate the perfect chain and ensure that the chain's measurements and style fit both your personal style and your jewelry collection perfectly.
There are many factors that should be addressed or accounted for prior to purchasing chains, necklaces, or any other jewelry. If you are still confused about the entire process of selecting the perfect piece to add to your collection, you can check out some additional informational articles such as this Helpful Guide to Choosing Chain Necklaces on the Message in Metal website.
TYPES OF jewelry chains THAT ARE OFFERED BY MESSAGES IN METAL
There are numerous types of jewelry chains on the market, with Message in Metal offering a wide selection of jewelry chains. Customers that want a better idea of what styles and options are available can access these details by reading the educational article regarding Chain Options and Lengths on Message in Metal's website. Six fantastic styles are available to customers in the market for a reliable and stunning jewelry chain.
The chain styles that Message in Metal offers are box chains, coreana chains, snake chains, rope chains, men's rope chains, and men's curb chains. Some customers may be interested in a single, specific style of chain that suits their personal taste while other buyers may be interested in purchasing many of the styles in order to add a little versatility to their collection. Whether you are interested in an individual style or several options, there is a perfect variety of chain design choices on their website.
BOX CHAIN DESCRIPTION & DETAILS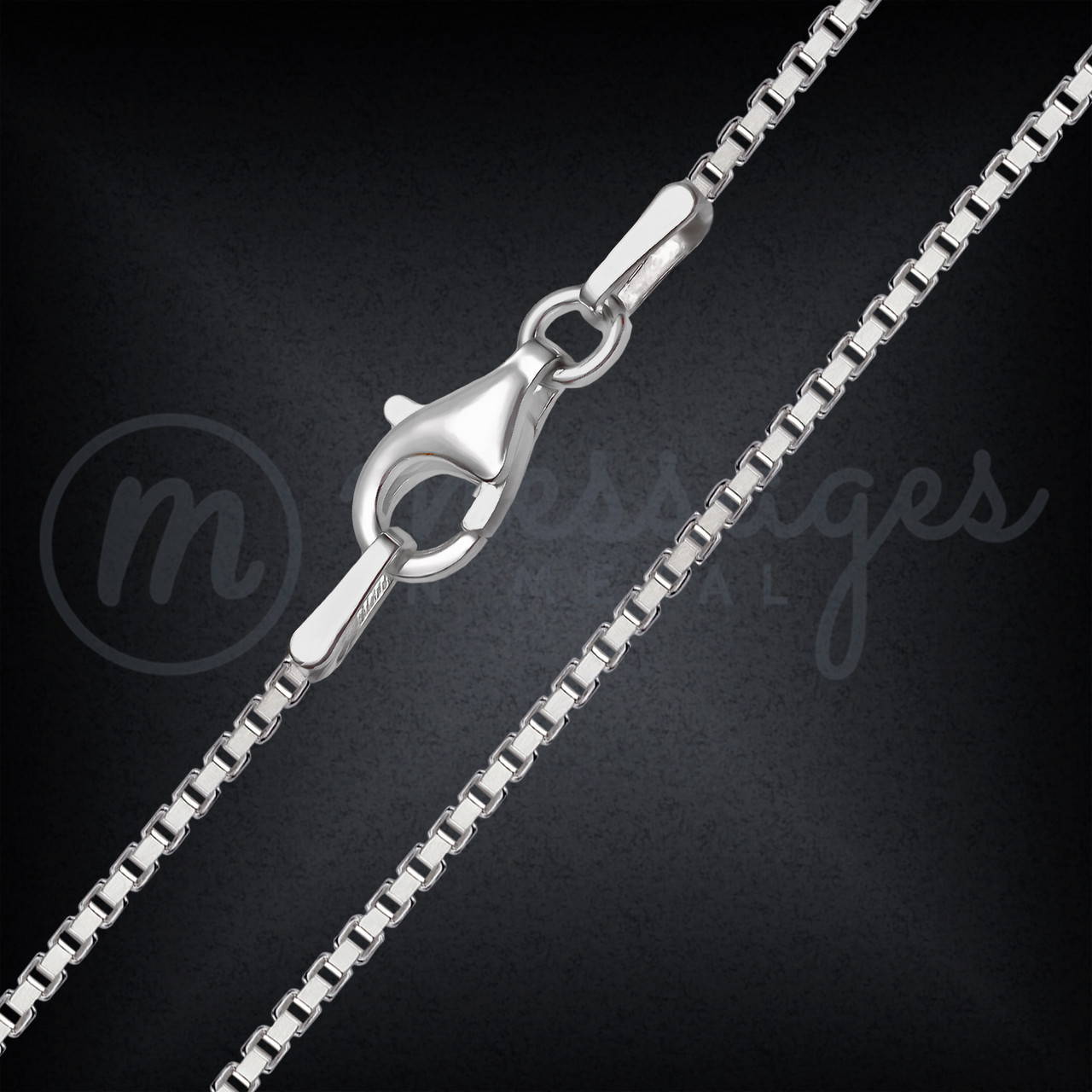 These chains may also be referred to as "Venetian chains" as their city of origin is Venice, Italy. Box chains are distinctly long metal necklace chains that are a timeless staple in any jewelry collection. This jewelry chain is known for its unique box-shaped or cube-shaped links that are coupled to one another to form a stylish metal piece of wearable art.
---
COREANA CHAIN DESCRIPTION & DETAILS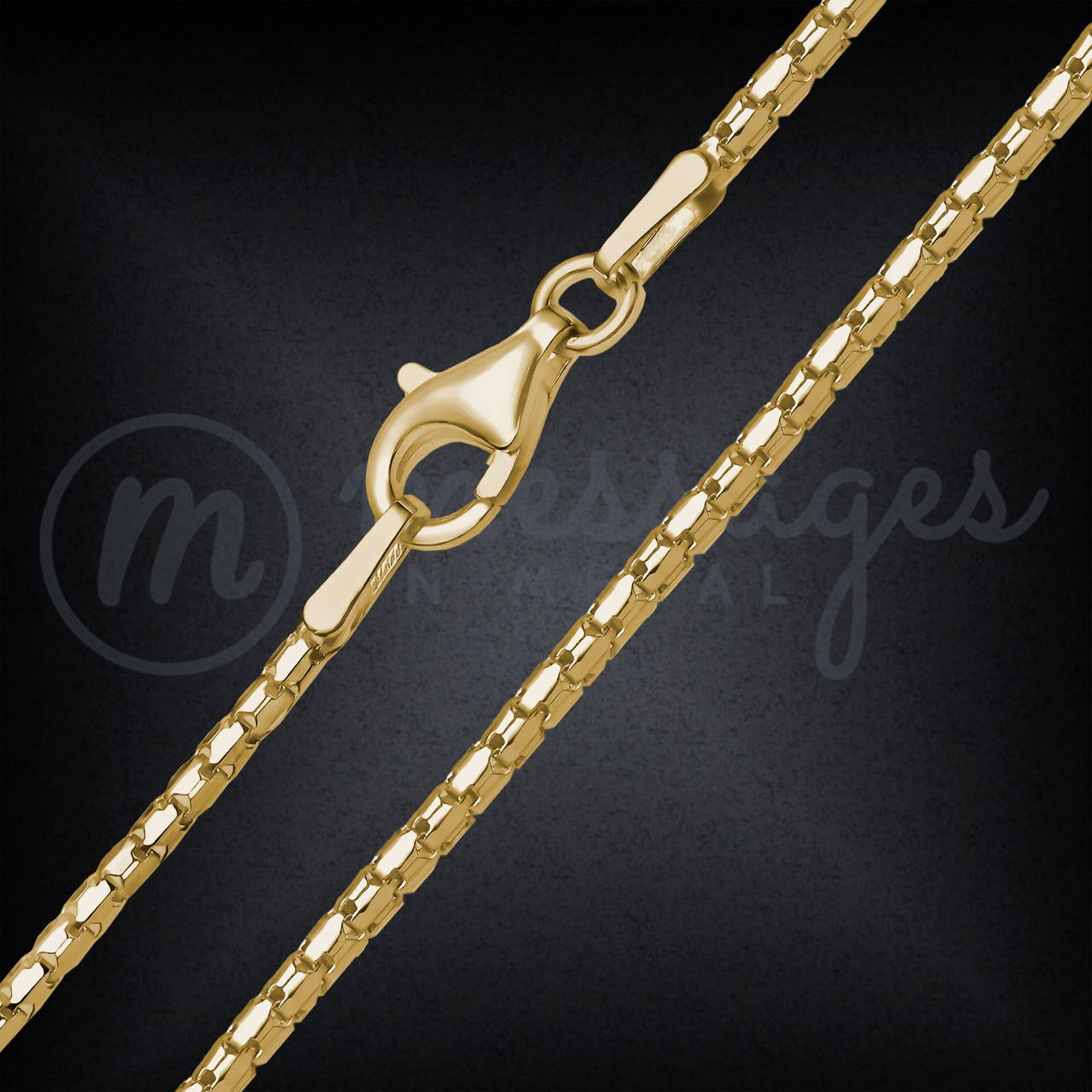 The coreana chain is another unique style of necklace that originates from Italy and may also be referred to as the "popcorn chain". This stunning style sports concave links that some people may say resemble freshly popped popcorn.
This style seems a little more modern than some of the other chains on this list, but it is another wonderful choice to add to your jewelry collection. The unique style can help make any outfit seem effortlessly chic and fashionable.
---
SNAKE CHAIN DESCRIPTION & DETAILS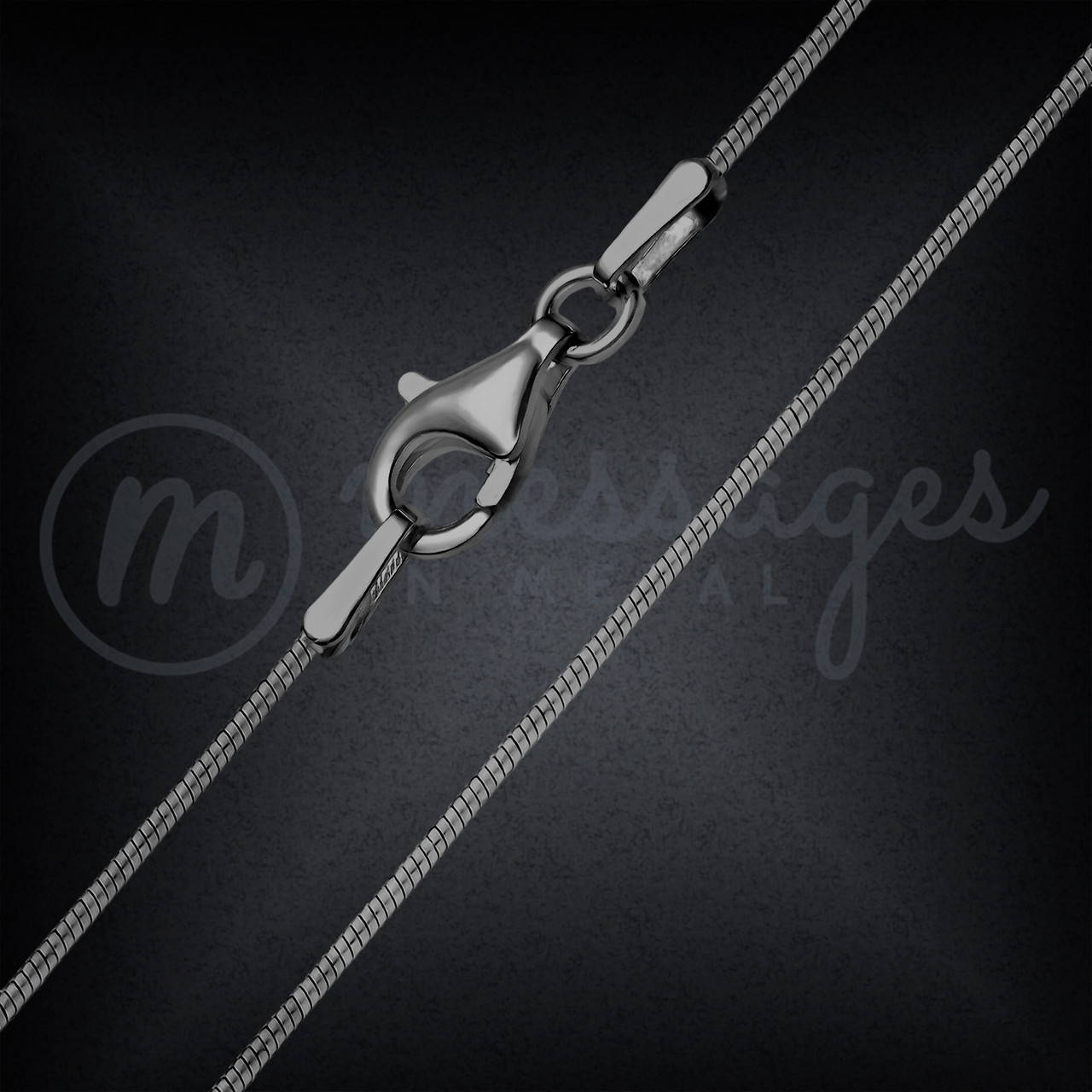 The snake chain, which may also be referred to as a "Brazilian chain", has become increasingly popular and trendy in more recent years and is another variation of a simple chain necklace that can help elevate anyone's jewelry collection.
This chain style is defined by its distinctly curved metal links that form a slight zigzag effect when worn. These chains are known for being durable and beautiful choices that add a slight flare to any wearer's outfit.
---
ROPE CHAIN DESCRIPTION & DETAILS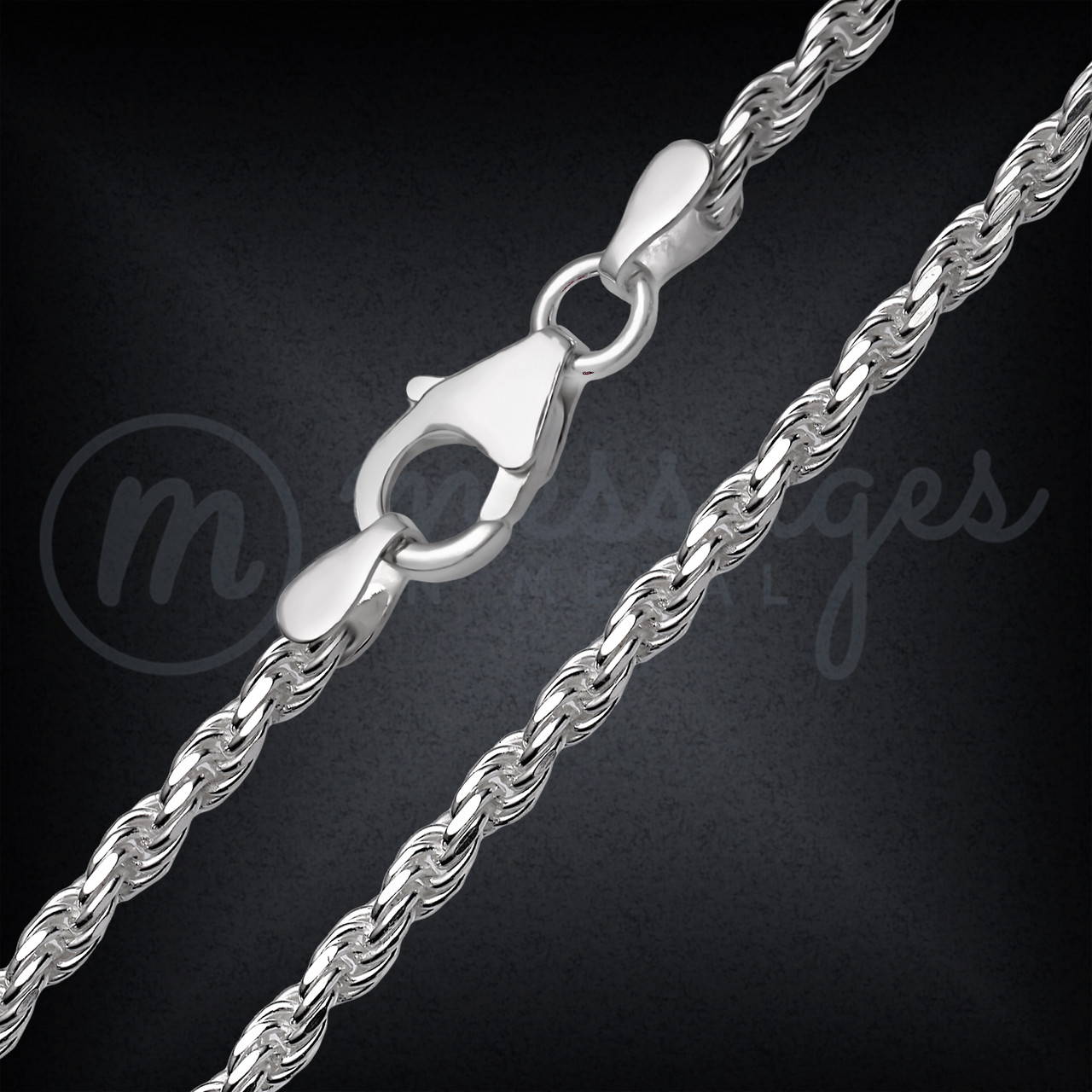 Rope chains have a stunning and visually complex rope twist to them that can make any wearer feel more elegant and fashionable. This style is a minimal yet effective way to add dimension and creativity to the wearer. Known to be a fairly strong jewelry chain as it is formed by multiple metal 'ropes' wound together to form one singular chain; a rope chain won't let you down.
These chains can be found in a variety of widths that can help the customer personalize and customize their pieces to better suit their needs. It is important to note that thicker widths can contribute to a slightly stronger rope chain altogether.
---
MEN'S ROPE CHAIN DESCRIPTION & DETAILS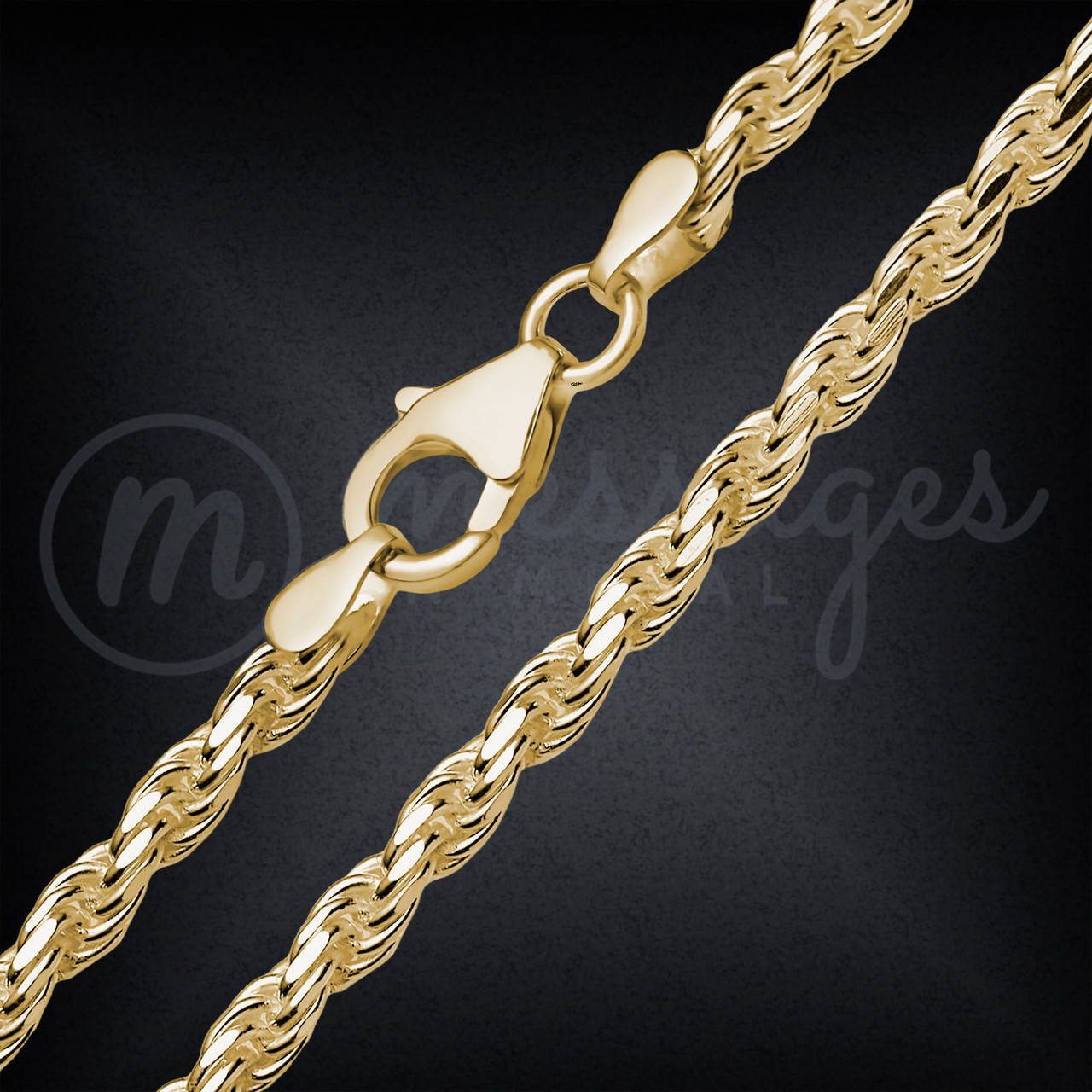 Stylistically the men's rope chain is very similar to the regular rope chain that was detailed previously. The primary difference between the two chain styles is that men's chains are generally fitted for an average man's size/height and therefore the length of the chain is slightly different from the classic option.
---
MEN'S CURB CHAIN DESCRIPTION & DETAILS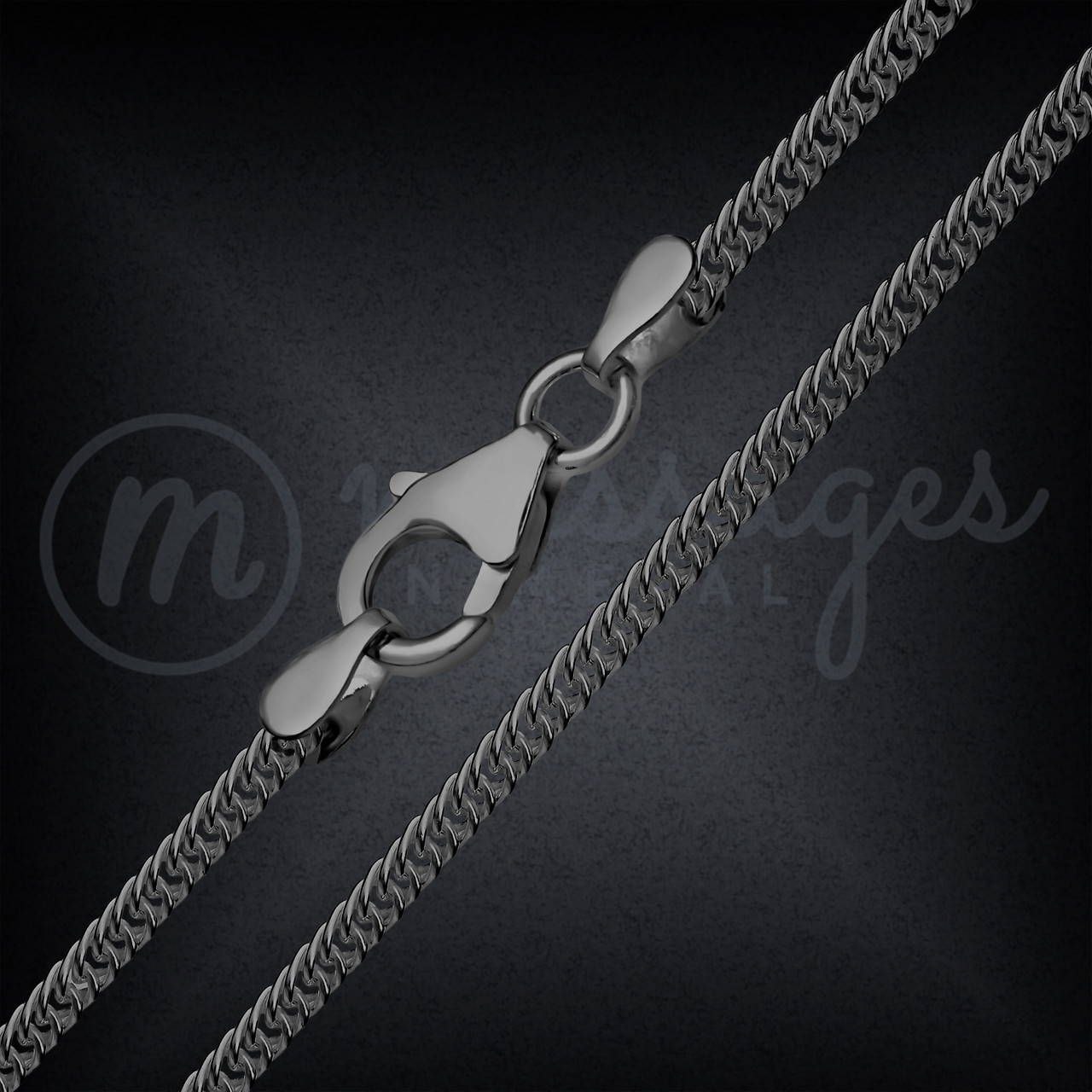 A curb chain which may also be referred to as a "grumetta chain" can also trace its origins back to Italian and French regions. This style has existed for hundreds of years and embodies a simple yet stylish design.
These chains are formed from cuttings of round wire that are then twisted to form individual links that connect through specific grooves. Again, this style is referred to as the men's curb chain due to its measurements being based on the physical build of an average male.
JEWELRY chains and PENDANTS
An exciting part of purchasing the perfect jewelry chain is that these jewelry collection staples can then be used to support a multitude of stunning pendants. The various styles of chains can all support jewelry pendants and their versatility makes them incredibly useful and valuable jewelry pieces. Rather than always purchasing new pendant necklaces, a single jewelry chain can be used to mix and match multiple different pendants.
Pendants and chains can help wearers feel unique creativity that might be challenging to accomplish through the wearing of a single chain with no additional adornment. This flexibility and level of customization can allow the wearer to feel creative and unique when donning high-quality jewelry and chains.
SPECIFIC CHAIN lengths for both MEN AND WOMEN
A challenging component of selecting and purchasing high-quality and affordable chains is finding the perfect chain length. An important component of purchasing a new piece of jewelry is to find the best length of necklace for your specific needs. Many customers can get confused when they see the various chain length options and can feel overwhelmed by the selection options.
However, there is no need to fret, as this article will detail the best ways in which to select the perfect chain length for each customer's needs. Message in Metal crafts the box chain, coreana chain, snake chain, and rope chain in six standard lengths. These classic chain lengths are 16'', 18'', 20'', 22'', 24'', and 30''. They also craft their men's chains-- the men's rope chain and the men's curb chain -- in 20'', 24'', and 28'' lengths.
HOW EACH CHAIN LENGTH SITS ON YOUR NECK
As one might expect, jewelry chains sit differently on the necks of each unique customer. This means that to find the best chain length, customers might wonder how to measure a chain.
To do this, the buyer should determine where each chain length would sit on their specific body. Necklace size charts are readily available on the internet and can serve as a helpful reference when you are working on deciding which length is perfect for you.
PICKING A CHAIN LENGTH BASED ON ONE YOU ALREADY OWN
Some customers may be interested in selecting a new jewelry chain that is different in style but is similar in length to one that they already own and wear regularly. In this case, the customer should take the chain that they already own and open the clasp so that it can lie in a flat line.
Once the clasp has been opened, they should lay the chain out on a flat surface. A countertop, dining table, or a bed mattress are all optimal places to do this.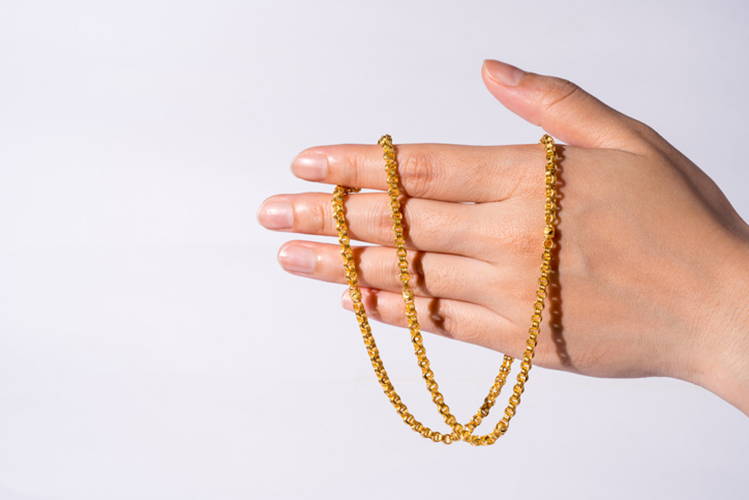 They then should measure the entire length of the chain with a ruler or measuring tape. It is important to include the clasp in the measurements to ensure that the conversion is as accurate as possible. If the measurement is not extremely precise, then the customer should make sure to round up to the nearest inch to determine the best fit.
Once this measurement has been obtained, the customer can then compare these length measurements to those that are listed on the website to find the closest length match in the particular chain style that they would like to add to their collection.
WHERE THE GENERAL CHAIN measurements fall ON A WOMEN'S NECK
To aid in the fitting process, this section of the article will discuss where the various regular chain style lengths would rest on the average woman. When choosing the perfect women's chain from the four regular chain styles (the box chain, the coreana chain, the snake chain, or the rope chain), it is important to visualize where on the neck each chain length would fall.
THE FOUR DIFFERENT REGULAR CHAIN LENGTHS
The standard 16'' chain would usually rest somewhat tightly at the base of a woman's throat. This length resembles more of a choker style. If the customer does not like the feeling of a necklace resting against the base of their throat, a different chain length may be preferable.
If a customer is interested in purchasing the 18'' chain length, they should expect the chain to rest gently on their collarbones. This offers a dainty look that is quite popular in the jewelry industry at the moment. This is an optimal length for anyone that doesn't want a longer chain but dislikes the feeling of a necklace pressing against their throat.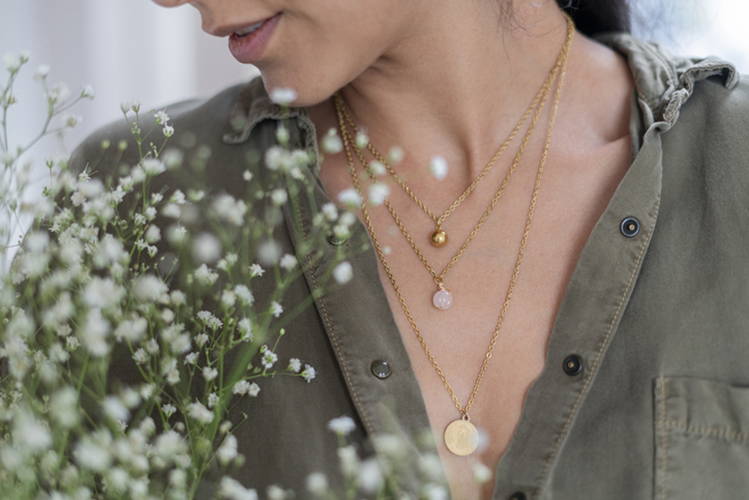 When purchasing a regular style chain in the 20''-24''range for chain lengths, the customer can expect the chain to rest between their collarbones and their bust. These can be fantastic lengths to add a pendant to the jewelry chain. These lengths all suggest an elegant and timeless style that will usually pair wonderfully with a variety of outfits.
The 28'' to 30'' chain lengths for the regular chain styles will usually fall below the bust on most women. This can be a great complement to layer with other necklaces or serve as the chain for a more dramatic or statement pendant.
---
IMPORTANT FITTING GENERALIZATIONS FOR WOMEN
It is important to note that these are generalizations and the location where the jewelry chain rests is truly dependent on each individual's torso length and build. That is why it can be very helpful and useful to measure yourself before ordering any new women's necklaces.
WHERE THE GENERAL CHAIN measurements fall ON A MAN'S NECK
While all of the regular chains' lengths could be considered universal chains, this section of the article will focus on the general chain length dimensions for the men's chain size options that were previously mentioned.
If a customer was interested in purchasing a men's necklace in the 20'' length, they could expect that the chain would sit around their collarbone. This is the most popular chain length for men as it is a timeless style and the fit of the necklace rests along a classic location that can be paired well with most clothes.
If a customer was interested in purchasing the 24'' chain length, the necklace would most likely rest below the collarbone but above the breastbone. Whereas the 28'' chain length would have the jewelry chain resting below the breastbone.
IMPORTANT FITTING GENERALIZATIONS FOR MEN
With three different chain length sizes for men, each customer is sure to find the perfect style and length for their specific needs and desires. However, it is important to again remind each customer that these length guidelines are generalizations that will not work for all patrons. It is recommended that each potential buyer takes their own measurements to get the most optimal fit and style.
BEST CLOTHING OR OUTFITS to pair with specific JEWELRY CHAIN STYLES
It is common for newcomers in the jewelry industry to feel overwhelmed when it comes to determining what clothing or outfits pair the best with particular pieces of jewelry in their collection. This process can be so nerve-wracking and anxiety-inducing for some that it may deter them from wearing jewelry altogether. This section of the article will touch on the best ways to pair your new jewelry chains with stylish outfits that embody your uniqueness and creativity.
BEST CLOTHING/OUTFITS TO PAIR WITH 16" TO 18" LENGTHS
If a customer has purchased or is planning to purchase a jewelry chain in the 16'' to 18'' length range, they can rest assured that this piece will go with almost any outfit. While the 16'' chain might be better paired with more trendy clothing, most chain length variations that fall in this range will work well for both casual and formal outfits.
BEST CLOTHING/OUTFITS TO PAIR WITH 20" TO 24" LENGTHS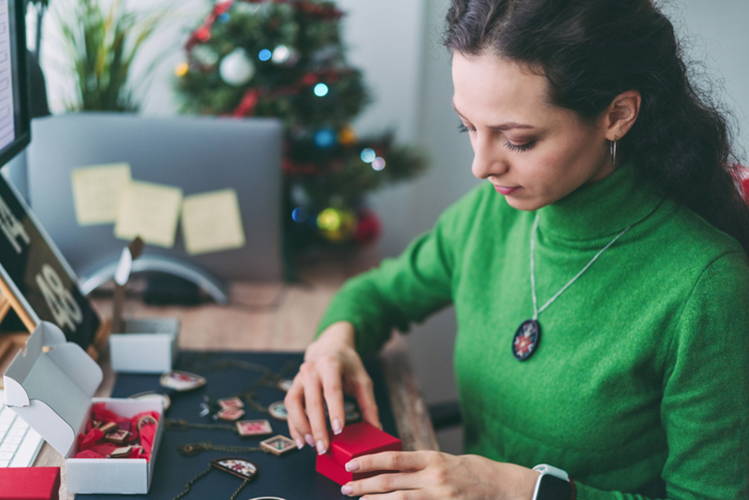 If a patron has selected a jewelry chain that falls in the 20'' to 24'' chain length category, they can expect that this piece will pair best with either business or somewhat casual clothing. These lengths are truly versatile in what they can be worn with, which is great news for those that want a jewelry chain that is classic and matches well with most outfits.
Customers can worry less and have confidence that their new jewelry addition can be versatile enough to be worn with their business clothes in addition to their fashionable outfits for a night out.
BEST CLOTHING/OUTFITS TO PAIR WITH 28" TO 30" LENGTHS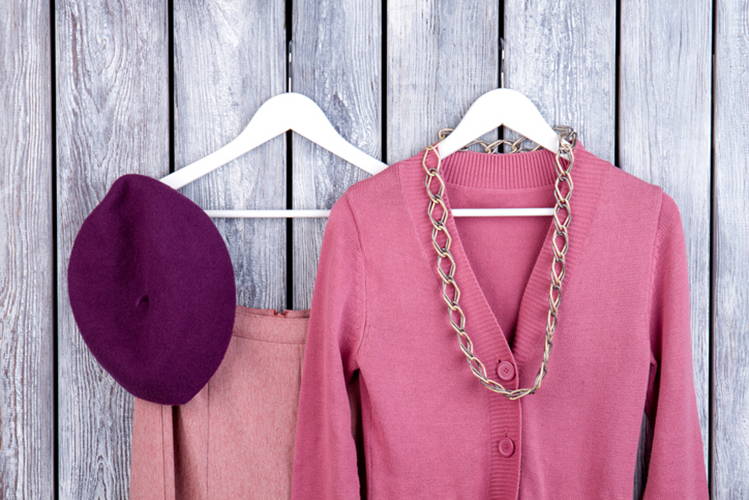 Some people may struggle more with finding the perfect clothing match for longer chains such as any that fall in the 28'' to 30'' length range. These chains pair very nicely with clothing that displays higher necklines. When the neck is covered up with fabric, a longer chain necklace can elongate the line of the neck whilst not distracting from the outfit itself.
These longer chain necklaces can also pair very well with more formal evening wear. Again, these styles can add an air of elegance to a more formal outfit without detracting from the overall appearance or adding too much complexity and confusion to the overarching design.
IMPORTANT THINGS to take into consideration WHEN CHOOSING A HANDMADE JEWELRY CHAIN
Many people think that purchasing handmade jewelry is as simple as finding a brand and ordering a specific piece that matches their style. However, there are more considerations that each buyer should consider before ordering custom-made jewelry. For customers that want to learn more about purchasing handmade jewelry, they can check out the article about The Top 10 Things You Should Know About Handmade Jewelry on the Message in Metal website.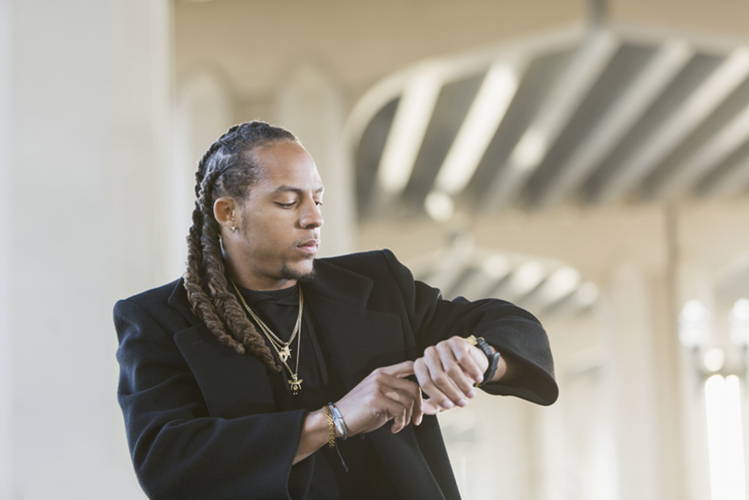 As mentioned above briefly, each chain and specific chain length will sit differently on each buyer as humans are variable in size and shape. Therefore, it is very important to measure your neck before purchasing a new chain jewellery piece.
If you are uncertain of how to measure your neck at home, you can always head to your local jewelry store where they can easily take these measurements for you. However, if you would prefer, you can find a plethora of chain size charts online that may help you determine or decide which chain length is best suited for your style wants and needs.
CLOTHES & JEWELRY CHAIN STYLES
Another important thing to consider prior to purchasing an affordable necklace is to decide what clothing or outfits you would like to wear with the specific piece of jewelry. Deciding whether you plan to wear formal, casual, trendy or vibrant outfits can help determine which chain length is optimal for you. If you plan to wear your chain with evening wear or fancy clothing, some chain sizes such as the 16'' might not be the best choice.
To help visualize how a jewelry chain might look before purchasing the new chain, customers can search for chain length size guides on the internet. These necklace length size guides sometimes show images of models donning various outfits with their necklaces, and these can help customers select the best option for their personal style.
JEWELRY CHAIN PAIRING WITH ADDITIONAL JEWELRY PIECES OR PENDANTS
Many jewelry buyers are interested in finding the best chain for pairing with additional jewelry pieces that they may already own or want to add to their collection. To decide which option is ideal, customers must determine which additional jewelry piece or pendant they plan to add to their chain.
If you are pairing your jewelry chain with another piece such as a name necklace pendant, a US state necklace pendant, or a dog tag necklace pendant, then determining the perfect length and size of the jewelry chain can be extremely crucial. Depending on the pieces that a customer is planning on pairing, it is important that the pieces complement and accentuate one another.
There may be some instances where the pairing detracts from the individual pieces rather than adds to the combined look. Therefore, customers should pay close attention to dimensions and size pairings to not overpower certain jewelry pieces.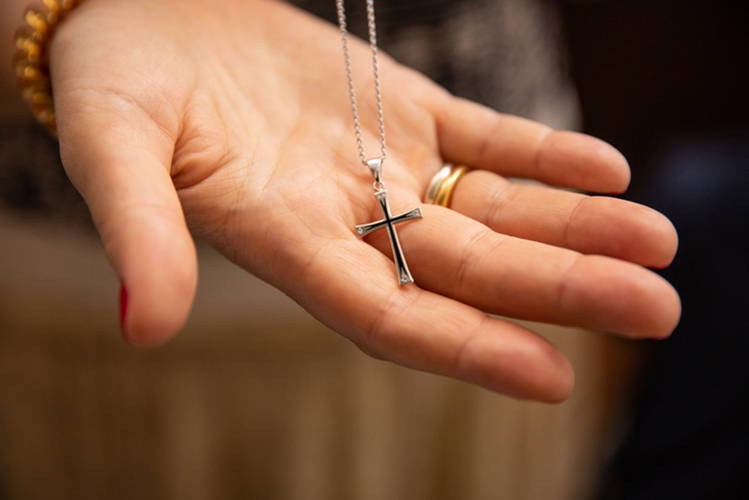 If you are planning to put an additional jewelry piece or pendent on the chain that you are purchasing, another important consideration is to assess whether the additional jewelry piece lays flat on your chest or is more three-dimensional when being worn. This may impact which chain would be the best pairing for your purposes. A chain that is too thick or bulky might create an unflattering combination. Whereas a chain that is too thin or dainty might not properly support the jewelry pendant.
The thickness of each of the chain styles is listed in the chain description for each jewelry piece on the Message in Metal website. It is recommended that each customer carefully reads the information provided in these product descriptions before moving forward to purchase a jewelry chain. Some jewelry pieces may look better paired with dainty chains whereas others might need the larger and wider chain to support their heft and design.
THE INFLUENCE OF AN INDIVIDUAL'S FASHION SENSE
It might seem redundant to state, but another important consideration to account for prior to purchasing a new jewelry chain is to determine what your personal style looks like. If you are interested in bolder, vibrant fashion looks then a chain that is bulkier or thicker might suit your needs better than a smaller chain. And vice versa, if you tend to style yourself in a lighter or more muted fashion sense, then a smaller, daintier chain may be a better choice.
Many people like to pair thicker and daintier chains together to add a level of dimension and intrigue to their jewelry pairings. In this case, those searching to elevate their jewelry collection should assess what styles they already own in order to fill in any existing gaps.
For example, if you already own a thick gold-plated box chain, then you might want to add a thinner gold-plated snake chain to your collection as the contrasting styles and thicknesses of these two chains can complement each other very well when paired with one another.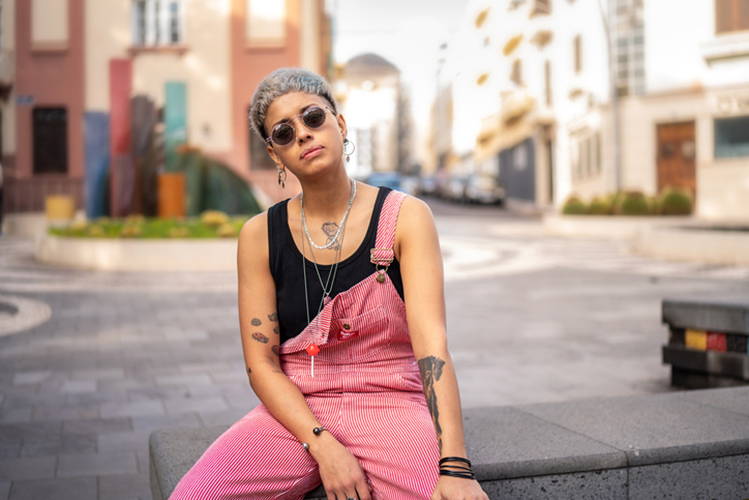 Mixing metal finishes is also becoming an increasingly popular stylistic choice in today's modern world. Therefore, if you are looking to add a certain vibrance and uniqueness to your jewelry style, you may want to consider adding in a few jewelry chains of differing metal finishes to your collection. Pairing silver-plated jewelry with gold or ruthenium pieces can make outfits transform from dull to exciting expressions of personal style.
THE INFLUENCE OF A PERSONAL BODY SHAPE & FACE SHAPE
Finally, each customer should assess their unique body type or shape, and their individual face shape. Humans are diverse and unique, and this means that their bodies and facial shapes are just as diverse as well. Picking a jewelry chain that accentuates your specific body features is very important. When customers are determining how to measure a necklace, they should not forget about considering which style and length would best compliment their body and face shapes.
JEWELRY chain VERSATILITY
Jewelry chains are a staple in many people's jewelry collections. These pieces are timeless treasures that can be matched with a variety of outfits and styles. These necklaces can also be paired with a variety of unique pendants such as custom-made name jewelry pieces.
Most of the designs detailed in this article can be considered unisex chains as their styles are timeless and they can be customized with additional jewelry pieces that embrace the individual wearer's specific preferences. These universal necklaces can add a touch of style to any outfit or individual and their high-quality design is meant to last the true test of time.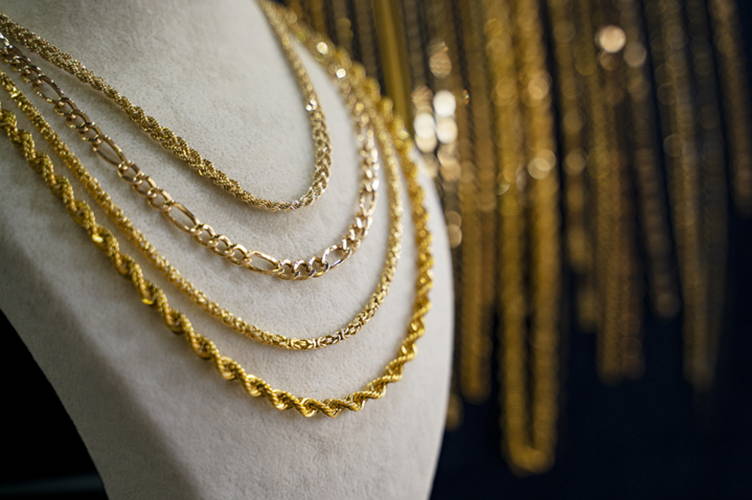 Their jewellery and chains also come in a stunning gold finish where the metalsmiths take 1 commercial grade micron gold and plate it over .925 sterling silver. With this option available, customers that tend to prefer wearing gold pieces are sure to find the perfect jewelry chain to add to their collection.
This gold finish can serve as the perfect complement to any piece of jewelry or pendant that the customer may want to pair with their new chain.
Message in Metal also crafts jewelry chains in a black finish where black ruthenium is plated over .925 sterling silver. Some buyers may be unfamiliar with this metal as it is not as common as silver or gold in the jewelry industry. Ruthenium is an element that is often found and sorted with the transition metals on the periodic table. It is quite a rare element and shares many characteristics with the more common metal, platinum. This unique choice is the perfect metal finish for those that want a darker or less traditional metal finish for their jewelry chain. This finish can pair very nicely with a variety of other jewelry pieces or pendants.
With such a nice selection of metal finishes for their variety of chains, customers can rest assured knowing that Message in Metal has the perfect jewelry chain style and finish for their specific needs.
JEWELRY chain FREQUENTLY ASKED QUESTIONS
Can you wear multiple chains or necklaces at the same time?

Yes! Layering multiple jewelry chains or necklaces together is considered to be very stylish at the moment. If you want to elevate any outfit, consider layering multiple necklaces or chains together. Each person's style is vastly different and if you feel like layering necklaces then go for it!
What is the best way to style a jewelry chain?

The wonderful thing about jewelry chains is that they are versatile and timeless pieces that usually pair well with any outfit. The primary thing to consider when determining which jewelry chain would look best with a specific outfit is the length. In some cases, a long chain might better complement an outfit compared to a shorter chain. However, most styles of chains look exceptional with any outfit.
Is it ok to mix and match metal finishes?

Yes! Again, mixing metals is becoming increasingly popular in the jewelry scene. Jewelry style is a very personal decision and there is no right or wrong choice when it comes to pairing different styles or metal finishes together.
How do I determine what size or length of jewelry chain to buy?

As mentioned in this article, you can go to a local jeweler to measure your neck or show you where a certain length of the necklace may fall on your body. However, if you would prefer to stay at home, there are a variety of charts that can be found online that can help you determine which length or style is best for you.
Can I add a pendent to my jewelry chain?

You can definitely add a pendant to your jewelry chain. Jewelry chains are ideal because they can be worn alone or act as a way to hold and display beautiful pendants. With so many unique options available such as name pendants or picture pendants, the options are endless when it comes to the customization options for your jewelry chain. Therefore, you can feel free to mix and match to your heart's desire!
Can men wear the other jewelry chains in addition to the men's chains?
All of the chains on Message in Metal's website are considered to be unisex and universal chains. Therefore, men can definitely select one of the other chains if they would prefer. However, men's chains are available if they would like alternative lengths that may be better suited for the build of an average man.
HANDMADE JEWELRY chains FOR EVERY STYLE
Handmade jewelry has existed for thousands of years as a way to express personal style and appreciation for artistic capabilities, and jewelry chains are one of the most timeless pieces to add to your collection. Jewelry chains come in a variety of styles and finishes and are therefore a very safe addition to any jewelry lover's collection.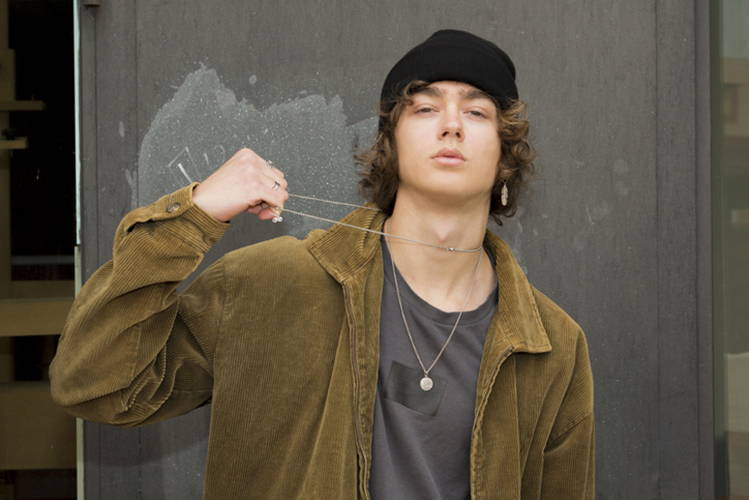 Jewelry chains also come in a variety of lengths and picking the perfect combination of finish, length, and style can overwhelm even the most experienced jewelry customers. However, this article touched on the best ways to find the perfect chain type for your specific style and needs.
Jewelry chains can also be layered or paired with additional pendants or necklaces and this ability continues to make them a staple in any wardrobe. Whether an individual is more adventurous or classic with their personal style, a new jewelry chain will be sure to elevate any outfit and boost the wearer's confidence.
November 9, 2022 by Conor Daniels