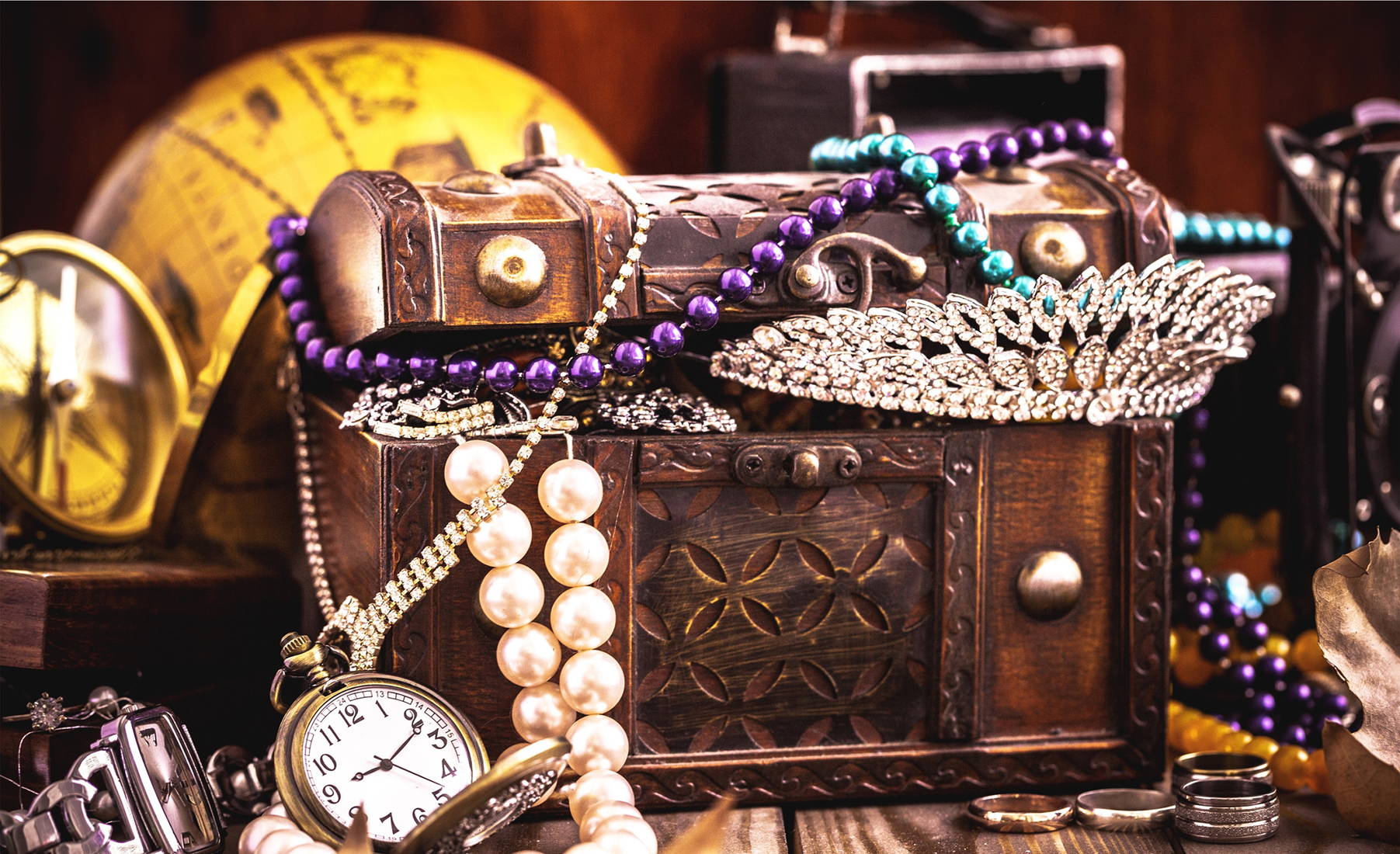 Special occasions call for special gifts. When it comes to family affairs, gifting becomes much more personal. Weddings, birthdays, graduations, or reunions are all causes for showing your loved ones you care in a special way.
Heirloom jewelry makes a uniquely personal gift that will be passed on for generations to come. Read below for tips on how to create the most meaningful piece of heirloom jewelry for someone special in your life.
WHAT IS heirloom JEWELRY?
While all jewelry can be beautiful and hold value for the wearer, fine jewelry and fashion jewelry differ in quality and style. Fine jewelry is made from metals and gemstones like silver, gold, titanium, diamonds, rubies, and more. Whereas fashion jewelry may be coated in silver or gold, but they contain fillers like nickel. Nickel can be irritating to people with this type of metal allergy.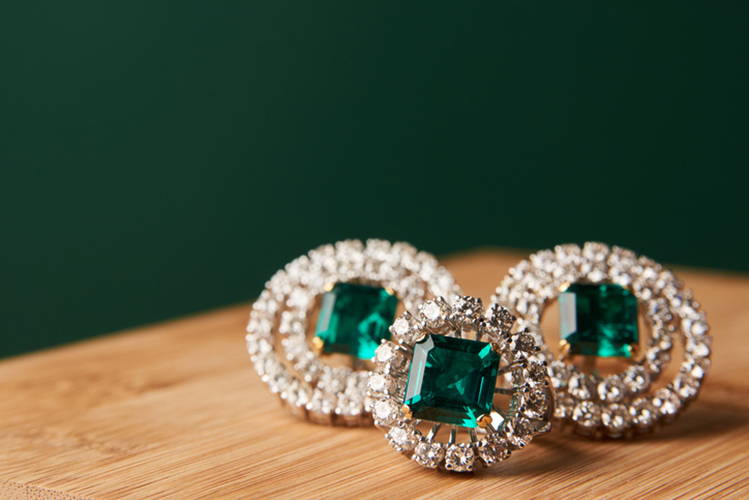 Fine jewelry may also have a more classic style compared to fashion jewelry, which is made to follow current trends. Fine heirloom jewelry may have a more unique design than most fashion jewelry.
Heirloom jewelry is often personalized for the wearer. They may contain special engravings, stones, or designs that are unique to the wearer's personality. This makes fine heirloom jewelry more special and unique to pass down to future generations.
WHY INVEST IN fine heirloom JEWELRY?
Investing in fine heirloom jewelry is a timeless way to connect with your loved ones once you're gone. If you've ever inherited something from a deceased loved one, you understand the sentimental value it holds.
There is something special about receiving an heirloom keepsake. It helps you feel more connected to your ancestors, regardless of whether you were fortunate enough to know them.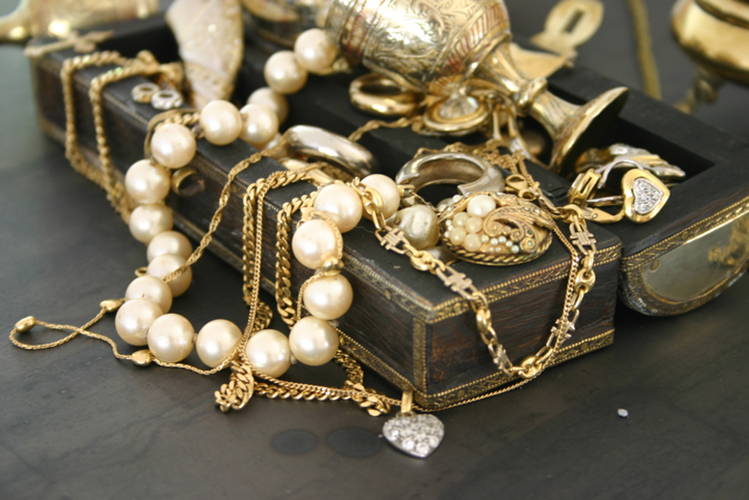 It's common nowadays for many families to not have heirloom jewelry or keepsakes. Fast fashion and cheap, accessible goods make it less likely the items we own now will last long enough to pass down to the next generation. By investing in fine heirloom jewelry, you are creating a family tradition. You are passing value down to future generations to remember you after you're gone.
DIFFERENT STYLES OF heirloom jewelry 2022
Family heirloom jewelry does not have to be a specific style or type of jewelry. Any type of jewelry or jewelry accessory can become an heirloom. Below are some family heirloom jewelry ideas that make great pieces to pass on.
Heirloom necklaces make great jewelry to pass down because they can be worn by anyone. Most necklaces are one size fits all, meaning sizing will never be an issue for the next recipient. At Messages In Metal, we carry a variety of heirloom necklace options for all occasions.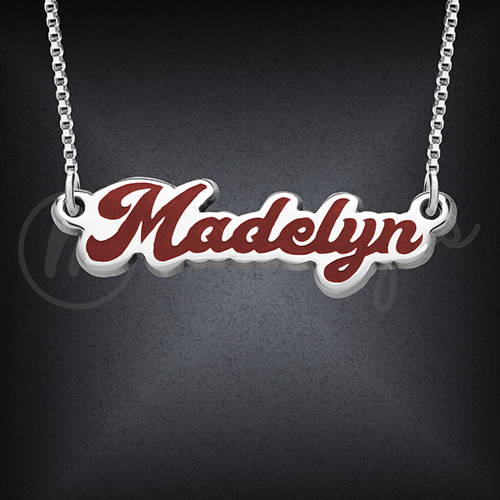 Our Name necklace in solid 14K gold can be created in the name of yourself, a loved one, or a family name. The name is filled in with gemstone like resin that gives it a pop of blue color and uniqueness.
Our name necklaces can also be engraved on the back with a special family message, quote, or saying of your choice. Name necklaces are perfect gifts for family for any special occasion.
---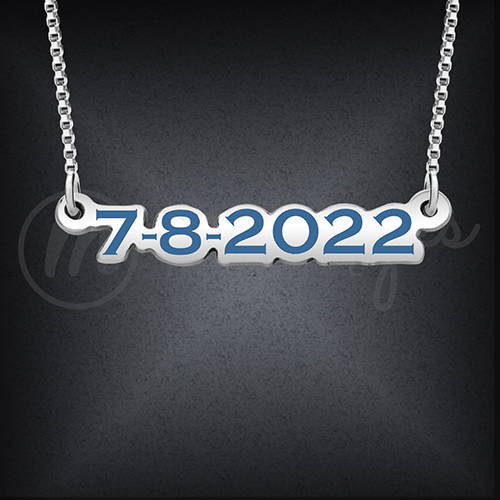 Make your birthday, family reunion, or wedding date a family heirloom jewelry piece with a sterling silver number necklace. Number necklaces allow you to commemorate special occasions with an everlasting memory. They are a unique way to celebrate special occasions.
---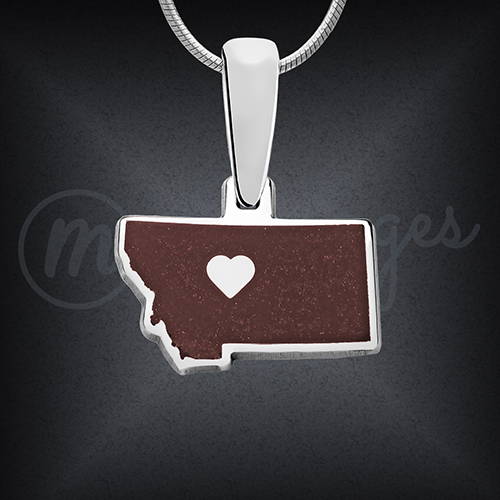 Our solid gold US state heirloom necklaces are perfect for commemorating the birthplace of yourself and your family. A high-quality necklace in the shape of your home state makes a personalized family heirloom that will be recognized for years to come. There's also room on the back to engrave a special message or quote for future generations to live by.
---
Initial Necklace Or Monogram Necklace
An initial necklace or monogram necklace makes a classy jewelry piece for anyone of any age. Our pendant monogram necklace is made from solid 14K gold and filled with gemstone like resin. You can add up to three letters to your monogram necklace with an engraved message on the back.
---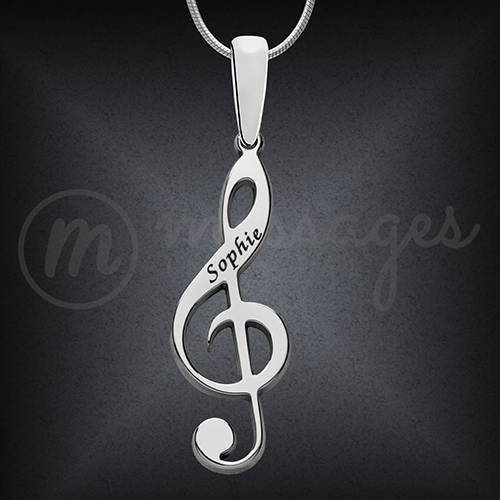 A solid gold and silver personal note necklace lets you engrave your signature or special message onto a beautiful pendant. It's a uniquely personal gift that allows you to add a part of yourself to your heirloom jewelry gift. Future generations can look down at the personal note pendant and know the handwriting of their deceased loved one.
Brooches are a jewelry accessory pinned and worn on your shirt, jacket, or hat (or wherever you choose to wear it). They were more popular in the past but are still worn by some people today. Brooches come in all sorts of styles, materials, and colors. While brooches might not be in style today or in the future, it's also possible to repurpose brooches to make them into more wearable jewelry or accessories.
Rings come in a variety of metals and styles. They can be fitted with gemstones or worn as a band. Coin rings are rings made from real money coins. You could make a coin ring a family heirloom by using a sentimental coin (from your coin collection for example) and have it welded into a ring band for yourself or family members.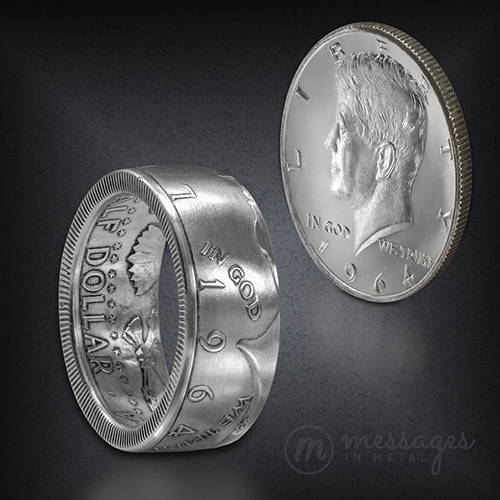 Cuff rings can be engraved with special designs and engraved with a meaningful message, name, or date. However, choosing rings as a family heirloom gift can be tricky. Rings are made to fit one size and may not fit every subsequent recipient.
Earrings never go out of style and can be worn as dangle or studs. Some style earrings can be engraved with initials, monograms, or special sayings. Earrings can also be bought as clip-on to work for recipients who do not have pierced ears.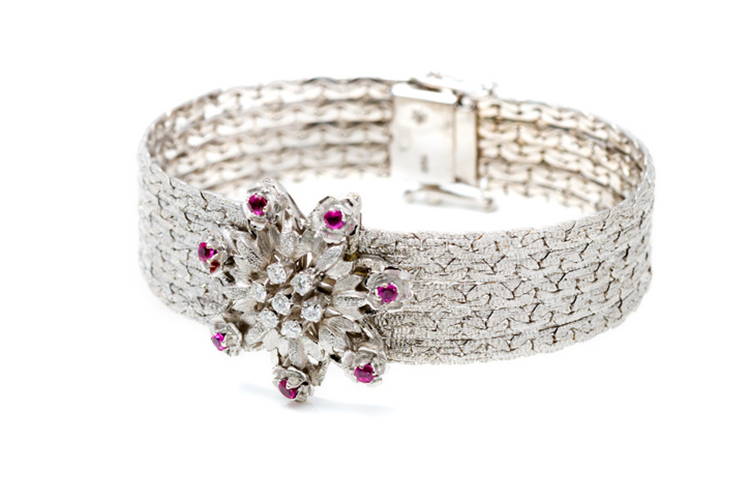 Depending on the style, bracelets are typically one size fits all. Which makes them great for heirloom jewelry to pass down. Bracelets come in all sorts of styles to fit your taste. You can choose from beaded bracelets, charm bracelets, solid metal bracelets, and more.
Each style bracelet gives you unique ways to customize them. For example, solid metal bracelets can be engraved with your choice of words and charm bracelets can be added onto.
Hatpins are more of a vintage accessory that's not widely worn in modern times. However, hatpins can be quite beautiful and valuable if they are made from fine quality material. While you and future generations may not be able to wear a hatpin, they can be repurposed into a more modern design.
Cufflinks are a great heirloom jewelry accessory for men who wear dress shirts. Cufflinks can be made from numerous materials, including precious metals. You can get custom cufflinks to be engraved or welded into shapes that hold meaning for you and your family.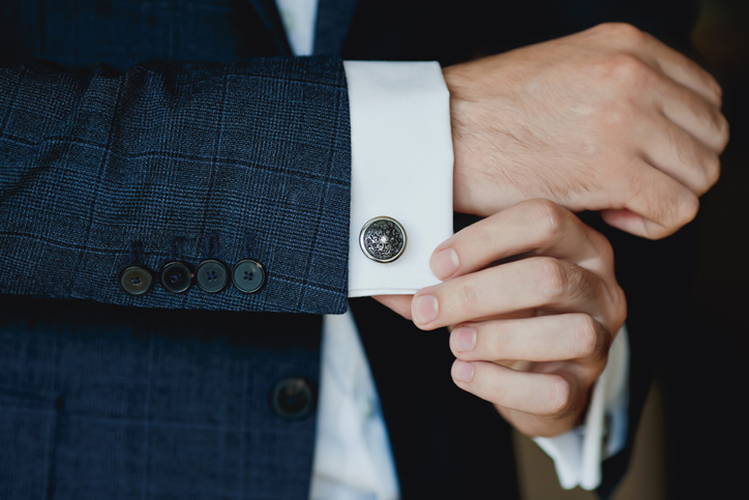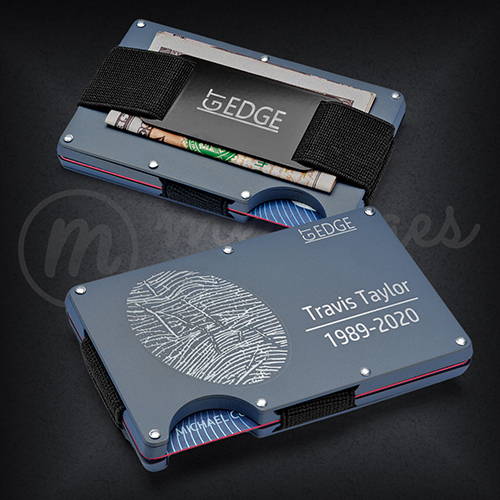 Our cerakote wallet is made from aluminum and coated with satin black cerakote for a scratch resistant finish. While wallets are not jewelry, they can be an heirloom accessory. Particularly if they are made from quality metal.
Our wallets can also be engraved and customized to make the piece more special. Other wallet heirloom ideas could include leather wallets embroidered with initials or handmade by a family member.
WHO DO YOU PASS A PIECE OF heirloom jewelry TO?
Heirloom jewelry is often passed down to future generation family members like sons, daughters, grandchildren, nieces and nephews, siblings, and even Godchildren. Of course, there is no rule that says you must pass your heirloom jewelry onto family members. If you prefer to or do not have surviving family members, you can pass your heirloom jewelry onto close friends.
Gifting heirloom jewelry is special because it is more personal. The person who inherits it from you will ideally have a close relationship to you. It will hold as much meaning for them as it did or does for you. Future generation family members will treat heirloom jewelry as special because they hold a connection to the past and to their own ancestry.
TIPS FOR CREATING THE MOST meaningful piece of heriloom jewelry
When creating meaningful family heirloom jewelry, you want to take your time. There are many factors to consider including your price range, style preferences, and who the intended recipients will be. Follow these tips below for creating the most meaningful piece of heirloom jewelry for you and your family.
1. THINK ABOUT YOUR REASONS WHY YOU WANT TO CREATE HEIRLOOM JEWELRY
Why do you want to create a family heirloom piece? Do you want the jewelry to represent you, your family origins, your family motto or way of life, or do you want the jewelry to represent someone from a past generation? Knowing what you want your family heirloom jewelry piece to represent will help guide you through your jewelry creating process.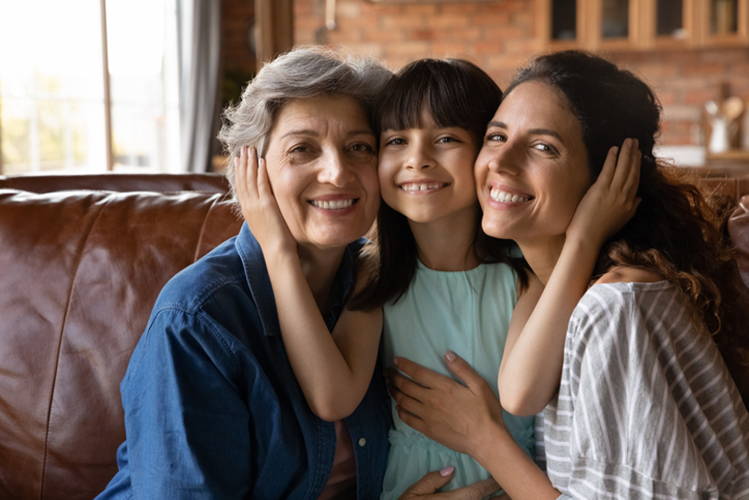 For example, if you want a family heirloom that represents your family's history, you might consider a US state pendant necklace. You can choose the state from which your family descended and engrave your family name or family motto on the back. Future generation recipients of the jewelry piece will hold a piece of their family's history with them and know where they came from.
2. CONSIDER WHOM WILL MOST LIKELY INHERIT YOUR HEIRLOOM JEWELRY
Do you have a specific person in mind whom you'd like to pass your jewelry onto? If so, you may want to consider what their jewelry preferences are as well as how you want to present it.
If you are creating a jewelry piece for your daughter, you may want to engrave her name on the piece. You could also engrave a special message meant for a daughter so she can pass the piece onto her daughter.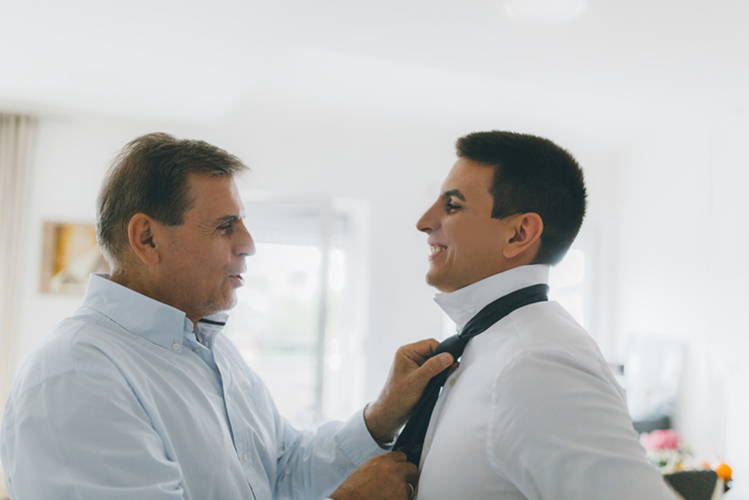 You should consider, however, who is likely to inherit the jewelry piece going forward. If you want it to be a piece that any generation or gender can enjoy, choose a more gender-neutral jewelry piece. For example, if you have a family of mostly boys, it's likely they will inherit your belongings at some point. If the heirloom jewelry piece is too feminine, they may not get as much use from it.
3. DECIDE ON WHAT TYPE OR STYLE OF JEWELRY IS BEST TO CREATE
Heirloom jewelry can be in any style of your choice including earrings, rings, bracelets, pins, etc. Your piece should be something you enjoy wearing but you may consider making your decision based on future recipients. Not all styles of jewelry can be worn by anyone. Men are less likely to wear earrings or brooches but may wear bracelets or necklaces.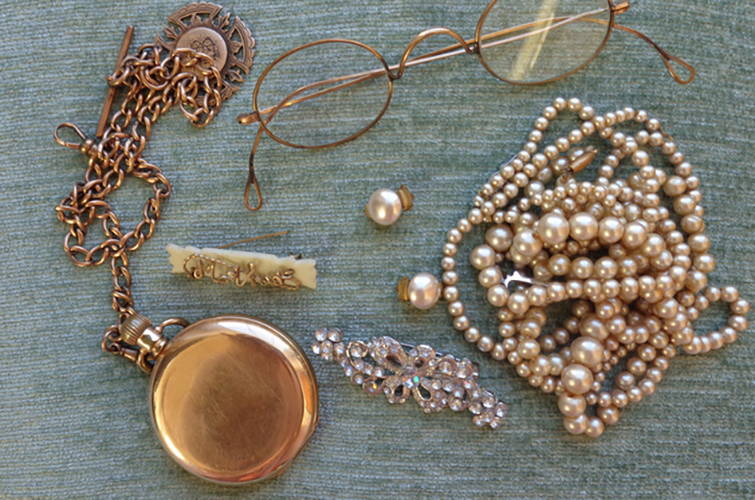 Rings are beautiful pieces of jewelry, but they are generally not made to fit all fingers. But rings can be repurposed to wear on a chain as a necklace. Earrings, however, are more difficult to repurpose and can't be worn by family members who don't have pierced ears.
If you're concerned about who will be able to wear your heirloom jewelry, consider a style of jewelry that will work for most individuals.
4. CONSIDER WHAT TYPE OF QUALITY YOU WANT TO INVEST IN
Heirloom jewelry does not need to be expensive to be valuable. We place the value on items we deem irreplaceable. But you may prefer to invest in a piece of heirloom jewelry that holds monetary value as well as sentimental value. There are benefits to paying for higher quality jewelry pieces including lasting value, better quality design, and less risk of tarnishing or wearing out.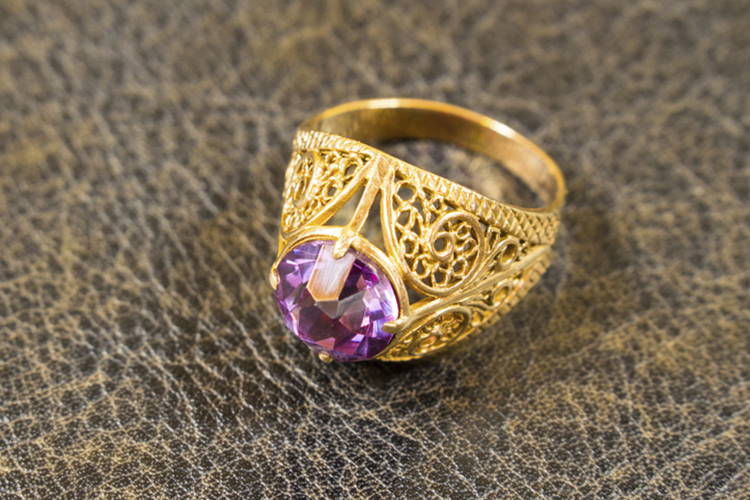 Your jewelry quality will largely depend on your budget. Gold jewelry is more expensive than silver, but both are equally quality metals. Adding gemstones to your jewelry piece will cost you more depending on the type of gemstone you choose.
However, you can also decide to pair quality metal with fake gemstones to cut costs. Quality jewelry, while not necessary to be considered an heirloom piece, is more likely to pass the test of time. If you want to invest in fine jewelry, consider what kind of quality your budget allows for.
5. CONSIDER ADDING A PERSONAL TOUCH TO THE JEWELRY
Heirloom jewelry becomes more special when you include a unique, personal touch to the design. You could consider engraving something onto the jewelry piece for more family heirloom meaning, like a special date, name, or saying. You may also consider adding a certain gemstone that has special meaning for you or your family. Maybe the gemstone can be your birthstone or birthstone of one of your ancestors.
6. FIND A REPUTABLE JEWELER TO WORK WITH ON MAKING YOUR HEIRLOOM JEWELRY
It's important that you find a jeweler that is reputable and can help you design the perfect piece of heirloom jewelry. You want to choose a jewelry that has a track record of providing quality work, fair prices, and is honest with their customers about the quality of their materials.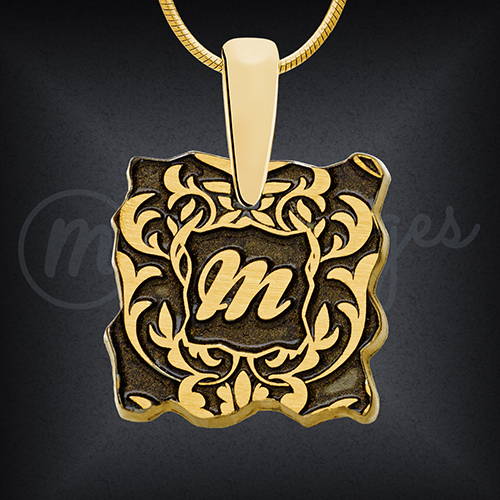 Messages In Metal is a reputable, US based, small family-owned business that takes pride in creating heirloom quality jewelry for our customers. We offer a variety of quality jewelry styles that can be personalized in multiple ways. We pride ourselves on our customer service to ensure you get the heirloom jewelry piece you've always dreamed of. Don't hesitate to reach out to us if you have questions about creating your heirloom jewelry piece.
7. CONSULT YOUR JEWELER ON HOW TO CREATE YOUR HEIRLOOM JEWELER PIECE
Talk to your jeweler in detail about the type of jewelry piece you wish to create. They may have suggestions for how to customize your heirloom jewelry as well as the types of materials best suited for your needs.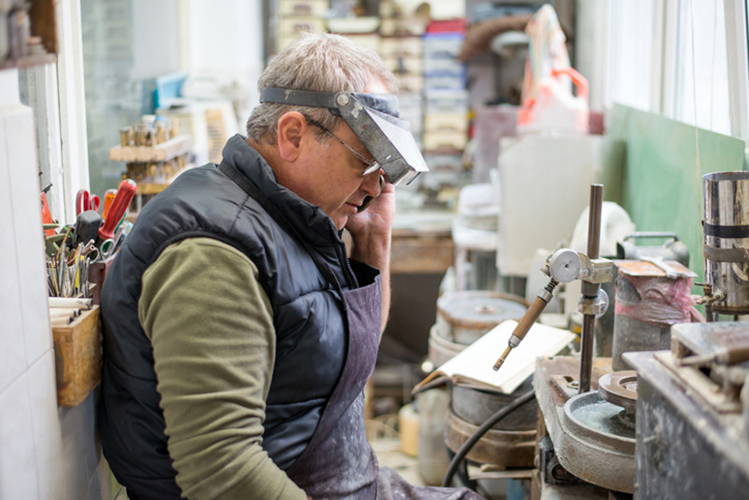 Make sure you are both on the same page about what you want your piece to look like. Especially if you are having a custom design piece made. Talk with them upfront about pricing of materials, labor costs, and how much each customization will cost you. They should be able to provide you with suggestions based on your budget
8. LEARN HOW TO CARE FOR YOUR HEIRLOOM JEWELRY
Once your heirloom jewelry piece is made, be sure to know how to care for it. The jeweler you choose should give you care instructions for your finished piece. If not, research the internet to find out how best to care for the type of metal or gem your heirloom jewelry is made from. For example, silver jewelry can tarnish when exposed to salt air, humidity, perspiration, cosmetics, chlorine, sulfur, and bleach.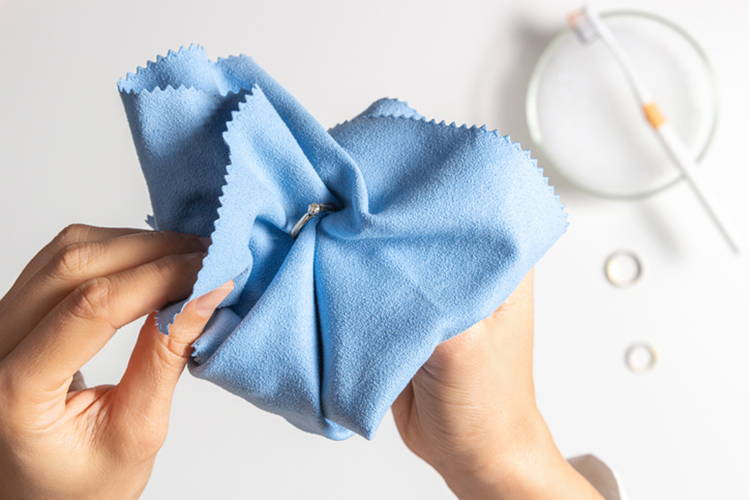 Gold may also tarnish, scratch, or disintegrate when exposed to these elements. To preserve your jewelry for as long as possible, it's best to storm it in cool, dry places. When cleaning your heirloom jewelry, use only soap and water or jewelry polishes. Always dry immediately after washing. Learn more about cleaning your jewelry by following our jewelry care tips. Be sure you can pass on this information to your loved ones when you gift it to them.
However, you can also decide to pair quality metal with fake gemstones to cut costs. Quality jewelry, while not necessary to be considered an heirloom piece, is more likely to pass the test of time. If you want to invest in fine jewelry, consider what kind of quality your budget allows for.
9. CONSIDER SOMETHING SPECIAL TO INCLUDE WITH YOUR HEIRLOOM JEWELRY WHEN YOU PASS IT DOWN
Your future relatives may like to know the history or process behind designing the jewelry piece they've inherited. Consider writing down a brief message to go along with your heirloom jewelry. Describe what the jewelry piece means for you, why you chose the design you did, and what you hope it will mean for those who inherit it.
Make sure you give clear instructions for the next person to inherit your heirloom jewelry to keep the note with it. That way you can ensure it stays with the jewelry piece long enough for other generations to read it.
WHERE CAN YOU FIND A JEWELER TO DESIGN A PIECE OF heirloom jewelry?
CHECK YOUR LOCAL JEWELERS
There are plenty of corporate jewelry stores to purchase jewelry from. But aside from being expensive, they may not offer custom jewelry design options. By shopping locally, you may be able to find a jeweler in your community more willing to make custom orders. Do a quick online search to find local small business jewelers who take custom orders. It will be helpful to talk to the jewelry maker directly to inform them about your ideas for your heirloom jewelry piece.
Local craft fairs feature vendors that provide all kinds of services and art. You may stumble upon a local or independent jeweler who would be happy to help you with your custom jewelry piece. Check online or go to your neighborhood craft store to find craft fairs near you. Oftentimes employees at craft shops are artists themselves or know of local artisans. They may be able to point you in the right direction towards where you'll find a craft fair or jeweler.
ONLINE SPECIALTY JEWELERS
Online specialty jewelers, like Messages In Metal, specialize in making custom orders for their customers. These specialty stores can provide you with all the information you need to know about how to create your perfect piece of heirloom jewelry. Do your research to compare what online specialty jeweler will work best for your needs.
Make sure to check reviews and testimonials before making a purchase. Online businesses, especially those not based in the US, are known for falsely advertising their products or quality. Make sure you vet your jeweler thoroughly before trusting them with your money.
Etsy is an online market that links individual artists and small businesses to customers. Jewelers are the largest group of vendors on the site who sell all kinds of jewelry. You can find something on Etsy for every price range and many vendors offer personalization, customization, and made to order gifts and products. On the site you can contact sellers directly to speak to them about making your custom heirloom jewelry piece.
DO-IT-YOURSELF heirloom jewelry IDEAS
If you're on a budget, or like being creative, you might consider making your own heirloom jewelry. While as an amateur jeweler you will be limited with what you can create, there are still plenty of creative ways to make a custom jewelry piece. Below are some DIY heirloom jewelry ideas you can make at home.
BEADED NAME BRACELET OR NECKLACE
Beaded bracelets and necklaces are a fun and easy way to create heirloom jewelry. All of the materials you will need can be purchased online or at your local craft store. All you'll need is jewelry string or wire, jewelry beads or charms, and jewelry finishers like clamshell beads or lobster claw clasp. String your chosen beads or charms along your jewelry string then tie the ends together or finish them with jewelry finishers to complete your necklace or bracelet.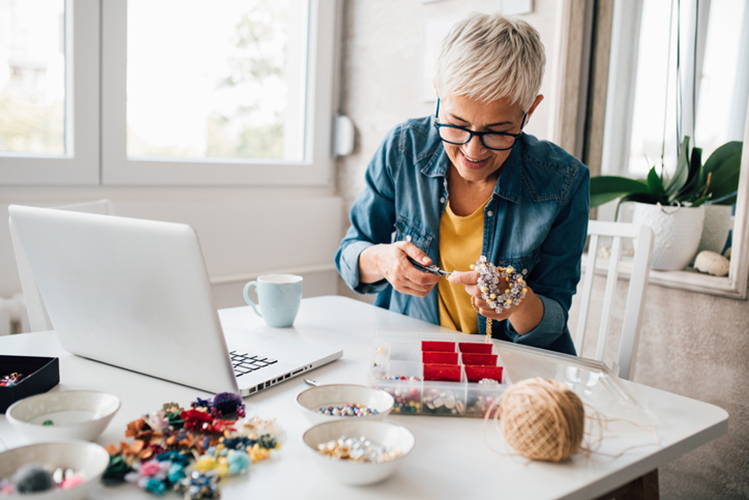 You can buy letter jewelry beads or charms to spell out your name or family name on the necklace. You can also add other beads or charms to make the jewelry piece more beautiful. Jewelry beads and supplies can be purchased at any local craft store. But if you want to make your DIY heirloom jewelry more valuable, you can purchase fine jewelry materials online from certain sellers.
---
Do you have a favorite trinket, keychain, or broken or missing jewelry (like one half of an earring set) that can be turned into an heirloom? For example, maybe you can take the stone out of the surviving earring and turn it into a ring. Or maybe you can take your favorite trinket, put it on a chain, and make it a necklace. With just a little creativity, it's possible to repurpose old jewelry or trinkets into a memorable heirloom jewelry piece for your family.
---
A simple way to create an heirloom jewelry piece is to make a locket necklace. Locket necklaces can be found nearly anywhere online. If you're on a budget, you can buy a fashion locket at an inexpensive price. You can then customize the locket to make it more special.
Print out and glue a small picture of yourself inside the locket, paint, laser, or engrave a special message on the outside, or press your thumbprint into the locket using permanent ink or paint. You can add more value to the locket necklace by using a fine jewelry chain. Or you could turn your locket into a heirloom keychain.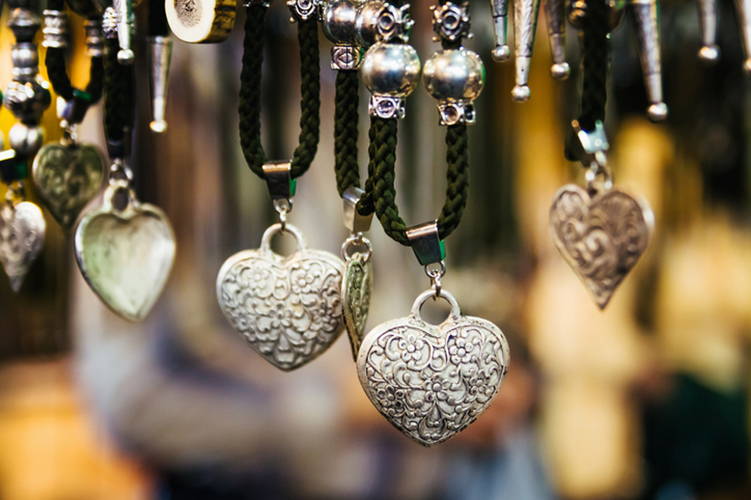 ---
TURN A FAVORITE TRINKET OR BROKEN JEWELRY PIECE INTO JEWELRY

Do you have a favorite trinket, keychain, or broken or missing jewelry (like one half of an earring set) that can be turned into an heirloom? For example, maybe you can take the stone out of the surviving earring and turn it into a ring. Or maybe you can take your favorite trinket, put it on a chain, and make it a necklace. With just a little creativity, it's possible to repurpose old jewelry or trinkets into a memorable heirloom jewelry piece for your family.
---
Thrift stores, garage sales, and estate sales are all great places to look for potential heirloom jewelry. If you're lucky, you may stumble upon a valuable jewelry piece for a very low price. You can then take these jewelry finds and repurpose or customize them for yourself.
HOW TO BUILD YOUR OWN heirloom jewelry COLLECTION
While you may want to focus on only one piece of heirloom jewelry, it's common to build a collection of heirloom jewelry. Having more than one piece of heirloom jewelry means more than one family member will be able to keep a part of you once you're gone. Your memory can spread to multiple family lines instead of just one. Plus, having a collection of fine heirloom jewelry has more value than a box full of fast fashion jewelry pieces. Read these tips for how to build your own heirloom jewelry collection.
Fine jewelry is more expensive than fashion jewelry. For most budgets, it's difficult to buy more than one piece at a time. But while this means you will have less in your jewelry collection; your collection will be worth more. A fine jewelry collection is about quality over quantity. Each piece becomes more meaningful because you deem it as more valuable.
Don't rush your purchase of fine jewelry. Fine jewelry is expensive, and you want to be sure you are getting the best quality and style before you shell out your hard earned cash. You don't want to make a hasty decision only to realize that you dislike the piece you bought. Take your time shopping around with other jewelers to compare price and quality. You don't want to find out you missed out on a better deal elsewhere after you've already purchased your jewelry.
While being impulsive with your jewelry purchases contradicts the previous advice of taking your time, it's sometimes relevant. There are times or situations where a jewelry piece may catch your eye and you know you must have it. If you have room in your budget to make an impulse buy, do it. Sometimes these purchases end up being your favorite pieces of jewelry.
They also make for a better story to tell later. For example, telling your friends you stumbled upon a gorgeous ring while visiting a small town in Italy is way more exciting than having bought it online. Don't be afraid to act on your impulses from time to time.
Because your heirloom jewelry collection is likely going to be small, you should consider the style of jewelry pieces you choose. Classic, more simpler style pieces will go with more outfits and occasions than more grandiose pieces. If you're only going to have a handful of jewelry options to choose from, you want to make the most of those options.
You could consider purchasing one piece or set for special occasions and another piece or set for more casual wear. In this way you will have a jewelry piece to wear with all outfits.
TAKE CARE OF YOUR JEWELRY COLLECTION
If you plan on passing your jewelry collection down to future generations, how you care for it now is important. You'll want to be sure you are storing your collection properly, so it does not tarnish or become damaged. You may also want to check with your jeweler to see if they offer a warranty with your purchase. A warranty may cover annual cleaning or repairs should your jewelry piece break.
HEIRLOOM JEWELRY frequently asked questions
What makes a piece of jewelry an heirloom?

Heirloom jewelry can be any piece of jewelry that holds value or meaning for you. It's a piece of jewelry that is passed down through generations as a special gift. Heirloom jewelry gives future generations a tangible way to connect with their deceased ancestors whom they may or may not have known.
Oftentimes heirloom jewelry is fine jewelry that holds monetary value. This type of jewelry is more likely to be passed down because of its value. However, any piece of jewelry, regardless of its monetary value, can be considered an heirloom. What matters is the value you and your family place on the jewelry.
How long does it take to design and make a piece of heirloom jewelry?
How long it takes to create your heirloom jewelry design will depend on your jewelers processing time (Messages In Metal has a processing time of 2-3 days) and how intricate of a design you choose for your heirloom jewelry. If you are having a custom jewelry piece made from scratch, it will take longer.
What are some examples of custom-made heirloom jewelry?

Name necklaces, state necklaces, engraved cuff rings, and monogram necklaces are all examples of custom-made heirloom jewelry from Messages In Metal. Additionally, we have custom wallet card holders that can be printed with your personal thumbprint. Customized keepsakes can also be considered heirlooms, especially for those who do not wear jewelry.
Other examples of custom-made heirloom jewelry and accessories may include locket necklaces, wedding rings, graduation class rings, pendants, medals, or cufflinks given to you at a special ceremony. Any piece of jewelry or item that holds value for you can be passed down as an heirloom.
Who would I pass on a piece of heirloom jewelry to if I don't have any children?
Heirloom jewelry can be passed down to any member of your family. If you do not have children, you can pass your jewelry down to your siblings, nieces and nephews, godchildren, or even a close friend or distant relative. Your jewelry does not need to be passed down to a blood relative to hold its value. It can also be passed onto someone you were close with who will cherish it after you've passed.
How do you modernize heirloom jewelry?

While heirloom jewelry is meaningful, it's not always fashionable. However, there are ways you can repurpose your heirloom jewelry to make it trendier for the current times. Ideas for repurposing heirloom jewelry could include:
Make a ring into a necklace

Take the stone from a necklace and turn it into a ring

Transform a brooch into a necklace or bracelet

Change the metal of your ring or bracelet

Turn a jewelry pendant into a belt buckle or keychain
There are plenty of ways to make your heirloom jewelry fit your needs or style. If you can't find a way to repurpose your heirloom jewelry, you could consider displaying it as decoration. You could place your heirloom jewelry in a display box or frame to be admired by guests. Next to it you could place a placard detailing the history behind the jewelry piece. It's a creative way to honor your family's heirloom without wearing it on your person.
Is it wrong to sell inherited jewelry?
If you've inherited jewelry but have no emotional connection to it (and don't want to wear it), there's nothing wrong with selling it. Unless the person you inherited it from gave you specific instructions not to sell it. Even then, once it's in your possession and you're the rightful owner, it's your decision to make. But to avoid conflict with other family members who might not want you to sell it, check with them first. If you don't need the money, then you should consider giving it to them rather than selling.
OLD MEETS NEW WITH heirloom jewelry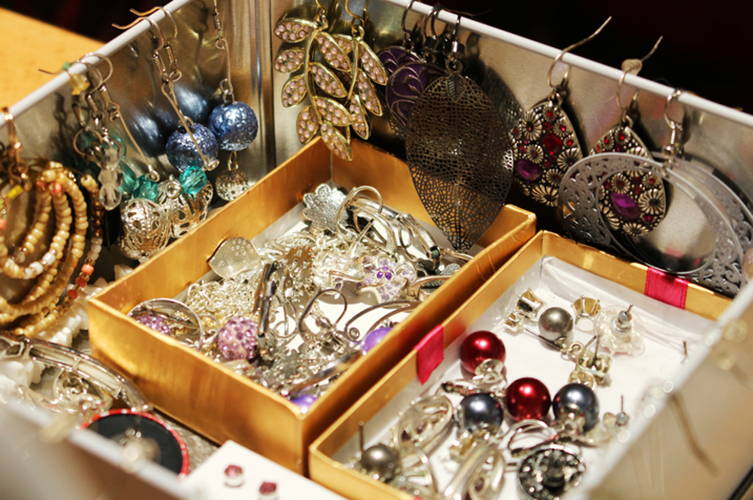 Creating heirloom jewelry is a wonderful way to create value and family history for future generations. Heirloom jewelry gives you a chance to leave a lasting impression on your future family line. You will be able to connect with them long after you're gone.
August 10, 2022 by Conor Daniels