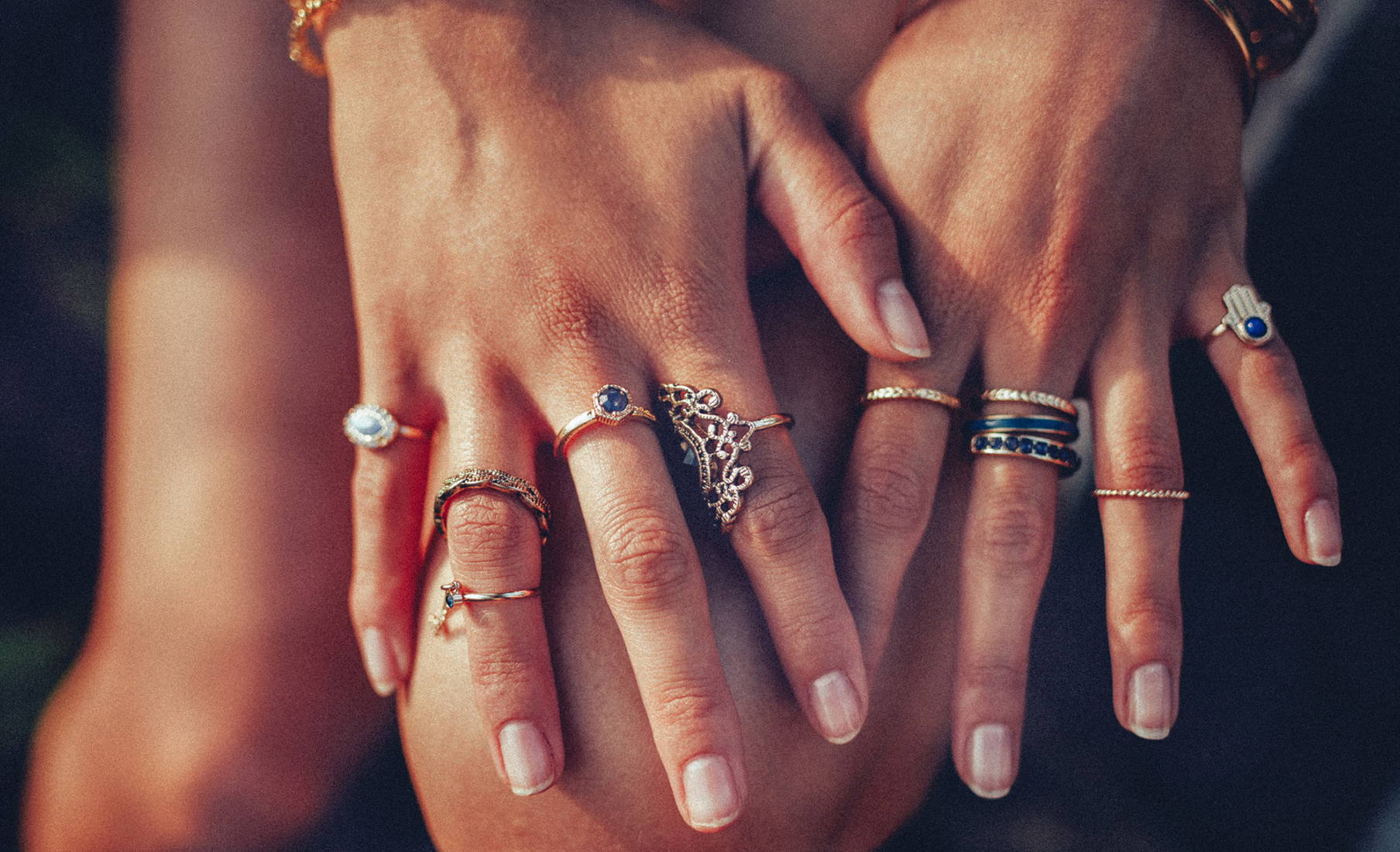 A DIFFERENT WAY to express YOURSELF
Looking for a special way to show someone you care or want to commemorate a special life event? Personalized jewelry makes perfect gifts for every occasion. At Messages in Metal, we carry quality handcrafted jewelry that can be personalized for every occasion. One of our most unique custom jewelry options is our rings collection. Keep reading to learn more about our unique custom rings selection and what makes them so special.
WHAT TYPE OF unique rings DO WE MAKE?
Rings make a personal jewelry gift on their own. Each ring is sized to fit a specific person, making them even more special. Every jewelry piece we make at Messages in Metal is handmade in Montana. We do everything in house from metal working, engraving, packing, and shipping. Our process ensures we can provide quality control at every step. Two of the options we offer for handmade rings include: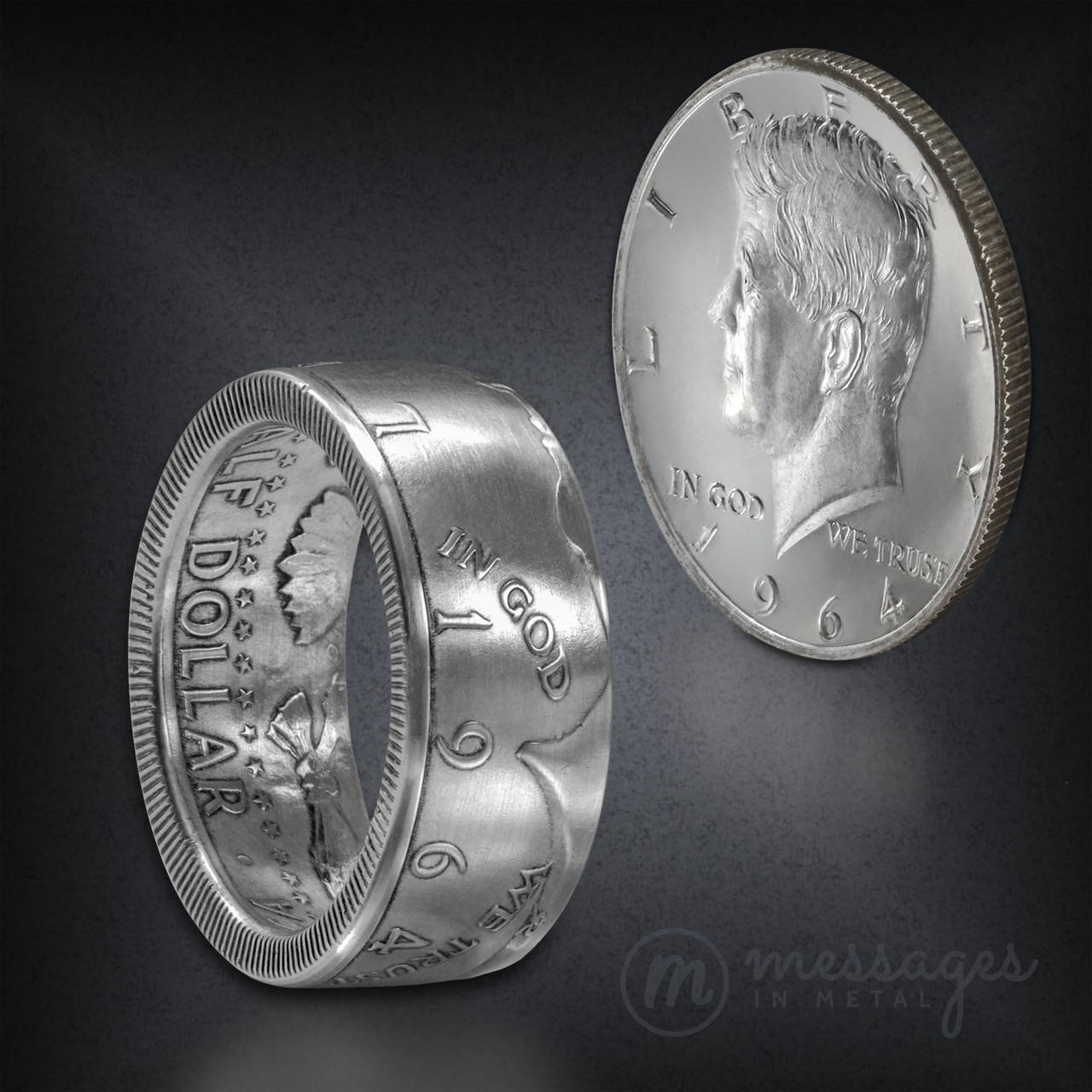 Our handmade coin rings are one of our most unique pieces at Messages in Metal. Coin rings are formed from a real coin (nickels, quarters, half dollars, etc.) and turned into a ring band. They keep the same engravings and style of the ring they were formed from.
Coin rings are perfect for commemorating a special date or even a special state. They can be made from your choice of coin or a special heirloom coin.
WHAT MAKES OUR rings UNIQUE?
At Messages in Metal, we do our best to provide the utmost quality and attention to our products. That's why we've invested in high tech machinery to be able to produce all jewelry items in house. Our unique custom rings are hand forged by skilled jewelry craftsmen. Each order is then inspected multiple times for quality control before we pack and ship them to our loyal customers.
We work closely with our customers to provide them jewelry pieces that they will want to wear for a lifetime. That's why we have open and frequent communication with our customers to ensure each custom order is exactly what they expect. We then pack each order in their own special velvet lined jewelry box for a beautiful and special delivery.
WHAT MAKES OUR rings UNIQUE?
When you place your order for your cuff ring you will choose from your style of ring. Our unique open cuff rings are available in sterling silver and cerakoted silver. You will choose your metal type as well as the design. Next, you will be asked to choose the ring size. Cuff rings are open ended but must still be sized accordingly. If you don't know your size, you can request to be sent a ring sizer.
Finally, you will choose your custom engraving. We can engrave a name, special message, or special date onto the inside of the ring. Once you place the order, our in-house jewelry craftsmen will get to work on forging your unique custom rings. We will then polish it by hand, pack it, and ship it to your desired location.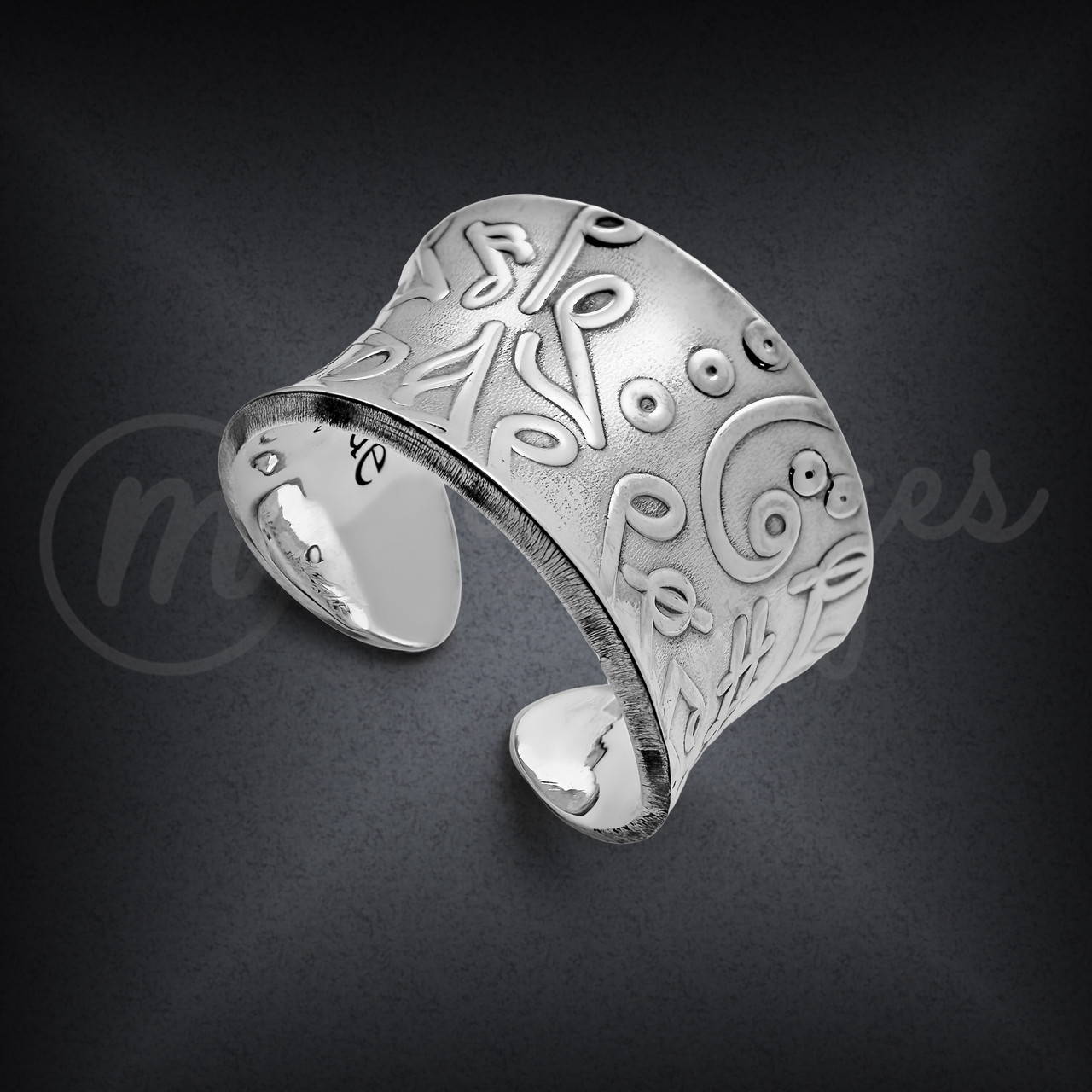 ---
Our handmade coin rings can be made from a variety of coins we provide. We can also make a custom coin ring from a coin you provide. You can check our online catalog of coins we offer for coin rings. You may also request specific dates or states (although choices may be limited depending on our inventory at the time). Once you make your selection, we will then get to work on forging the coin into the size of the ring you specified.
Once forged, we then polish by hand and coat it with a special metal coating for durability. The ring is then placed in a special velvet lined presentation box and shipped to your desired location. All orders are made in house; thus we are able to streamline the processing time and ship your jewelry to you within 2-4 days. We also offer rush shipping for urgent custom orders.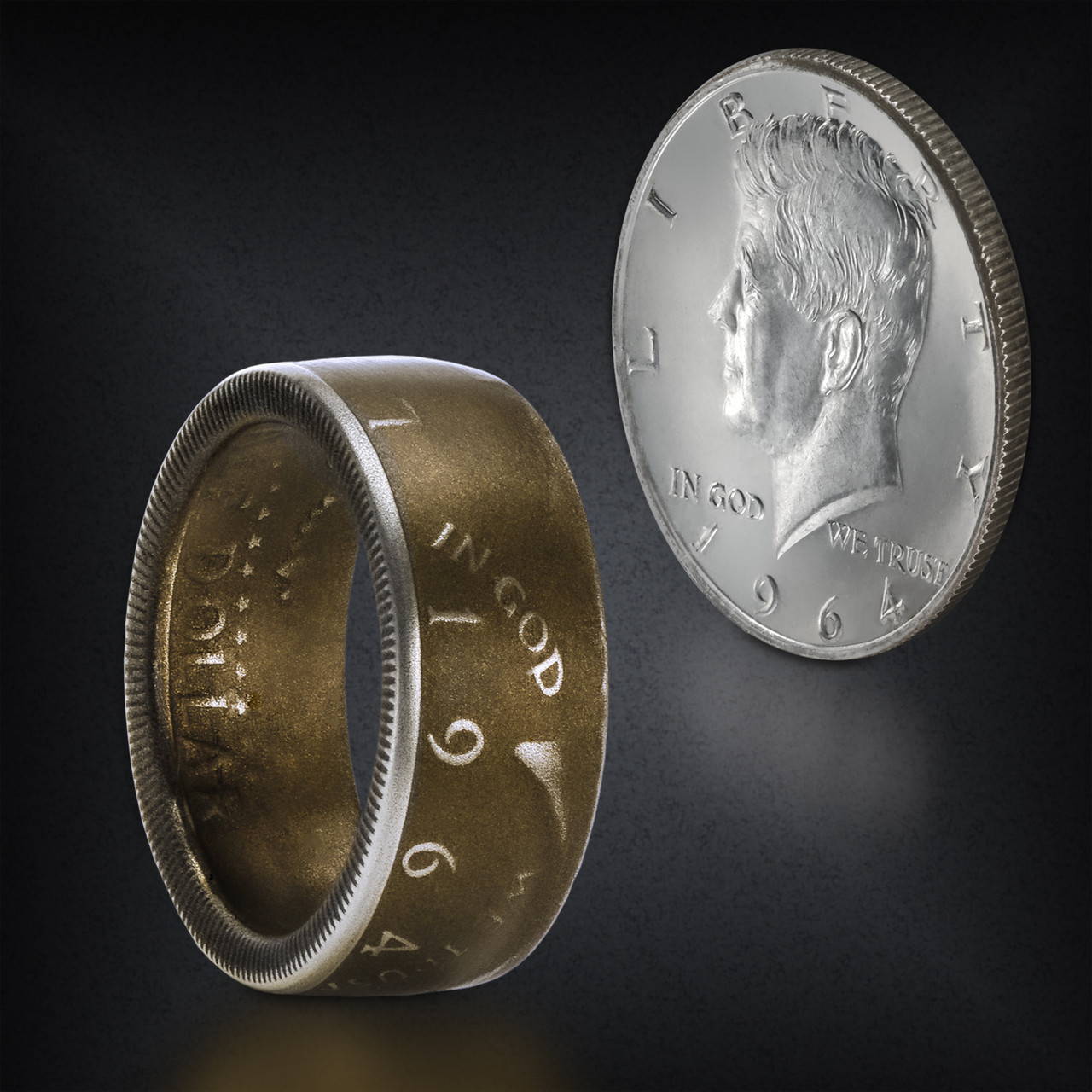 WHAT OPTIONS DO WE HAVE FOR custom ring STYLES?
We have dozens of options for custom rings. Both our cuff rings and coin rings come in various styles, metal finishes, and sizes. You can choose from personalization including personalized engravings, initials, or specific coins for your coin rings. Below are some of the styles we offer for our coin and cuff rings.
LINCOLN COMMEMORATIVE PROOF GOLD PLATED HANDCRAFTED RING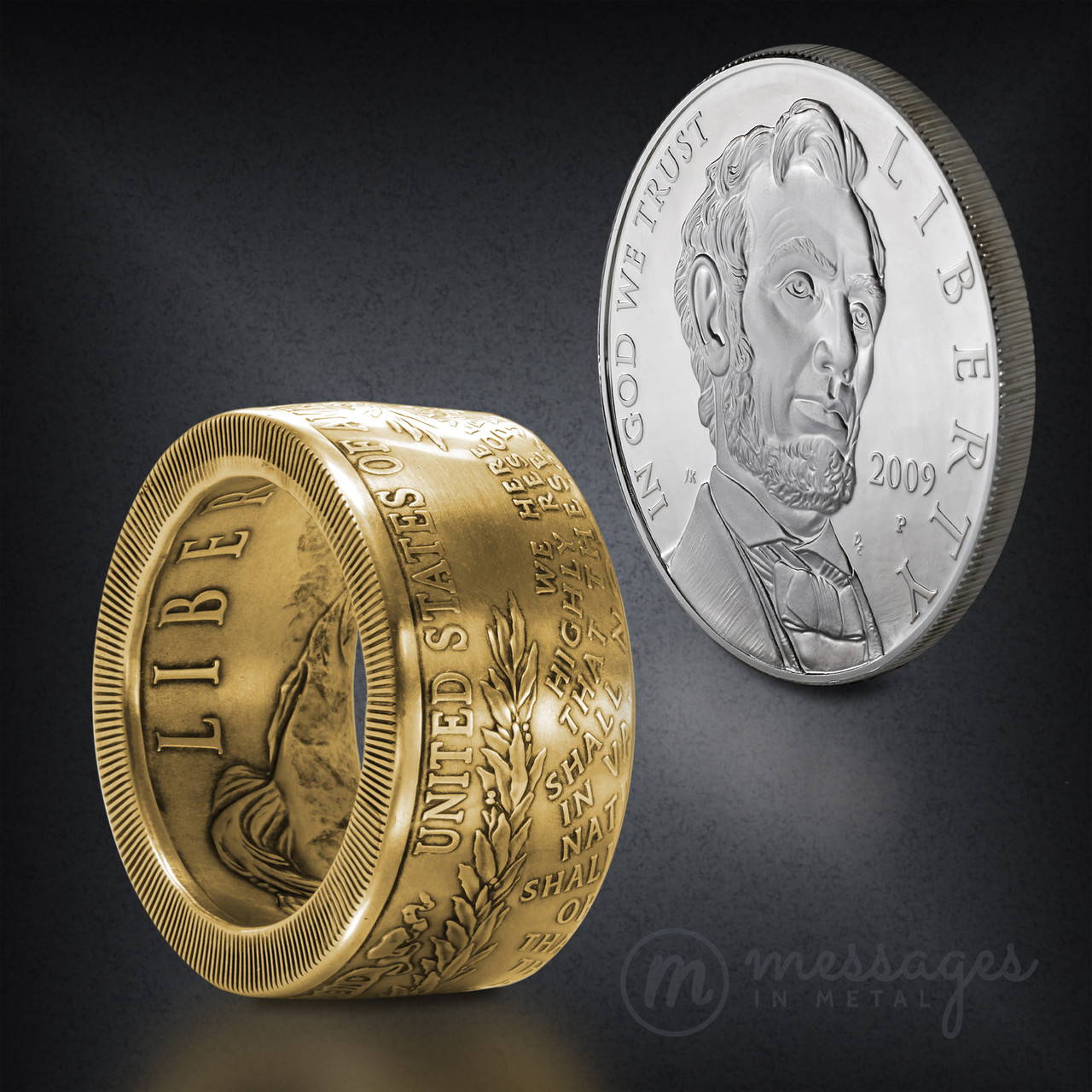 The Lincoln commemorative proof gold plated handcrafted ring is made from a real US silver dollar with an image of President Abraham Lincoln. The silver dollar coin ring can be made into any size ring with unique and distinct engravings visible on all sides of the ring.
The ring is then plated with 24 karat gold and then coated with cerakote to add durability. Proof coin rings make the best coin rings because the engravings are more detailed than other coins. The Lincoln commemorative coin was minted in 2009.
BRONZE CERAKOTE SILVER BUFFALO HANDCRAFTED RING
The bronze cerakote silver buffalo handcrafted coin ring is constructed from silver nickel. The Silver Buffalo coin was minted from the years 1913-1938 and depicts the right profile of an American Indian on one side and an American Bison on the reverse side.
We apply a cerakote coating, which is a ceramic coating, to all our coin rings. The cerakote coating keeps coin rings, like the Silver Buffalo coin ring, protected from wear and tear. It also helps to highlight the intricate engravings on the coin. The coin ring is then hand polished and finished with bronze.
FLEUR-DE-LIS SUPERB CUFF RING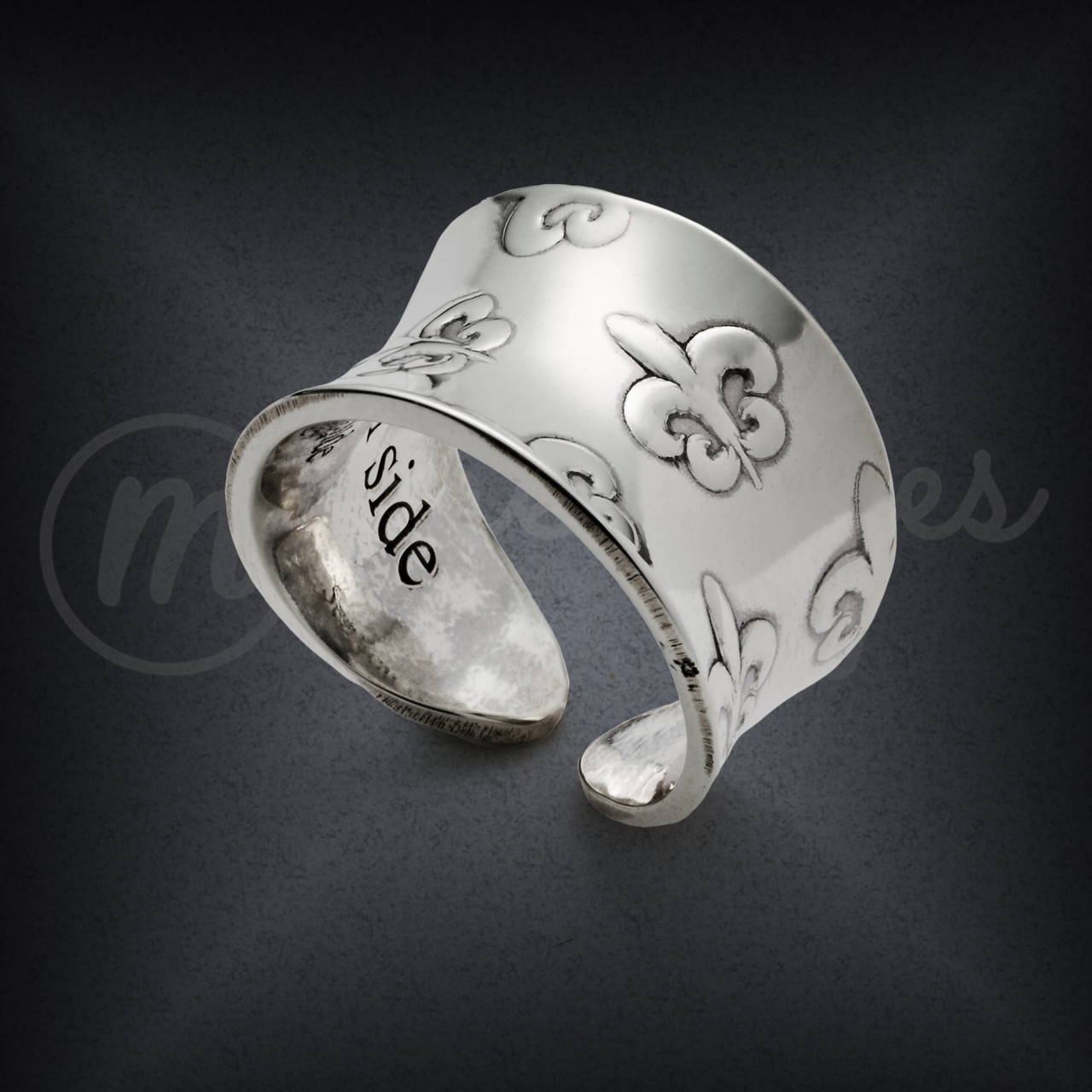 The fleur-de-lis superb cuff ring is made from .925 sterling silver. It's decorated with fleur-de-lis embossing on the top surface area of the ring. Like all our unique cuff rings, the fleur-de-lis cuff ring can be customized with your own personal engraving.
Our cuff rings are designed for comfort and fit easily over the knuckles but fit snuggly at the base. The fleur-de-lis superb cuff ring is a feminine design perfect for any fashionable lady.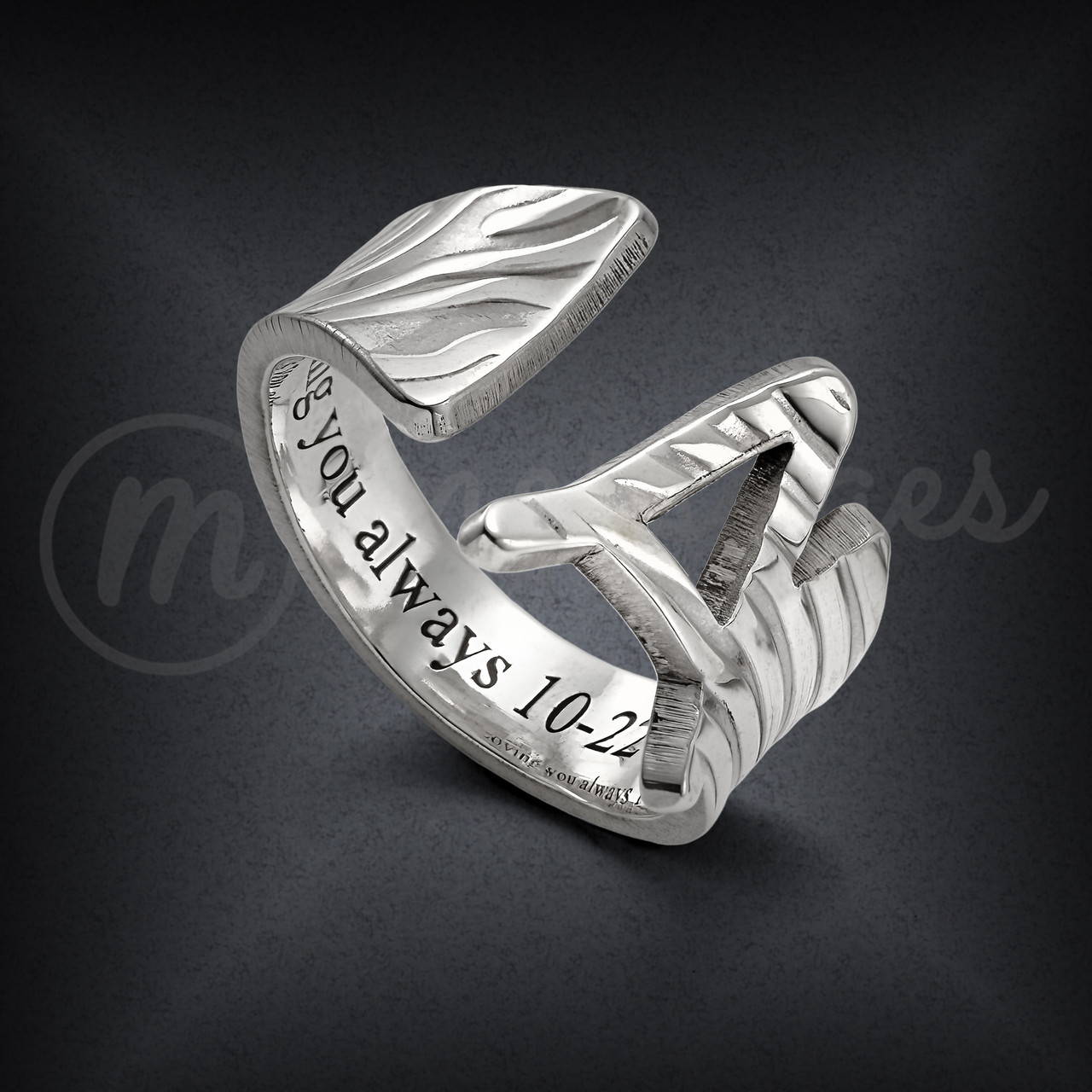 The initial cuff ring from Messages in Metal is made from our high-quality sterling silver. The ring can be customized to feature a one letter initial as well as personalized engraving on the inside of the ring.
Initial cuff rings can make a more personalized jewelry gift for a loved one or friend. It's made with anti-tarnish metal (like all our jewelry products) and handmade to order.
CERAKOTED FLORAL SUPERB CUFF RING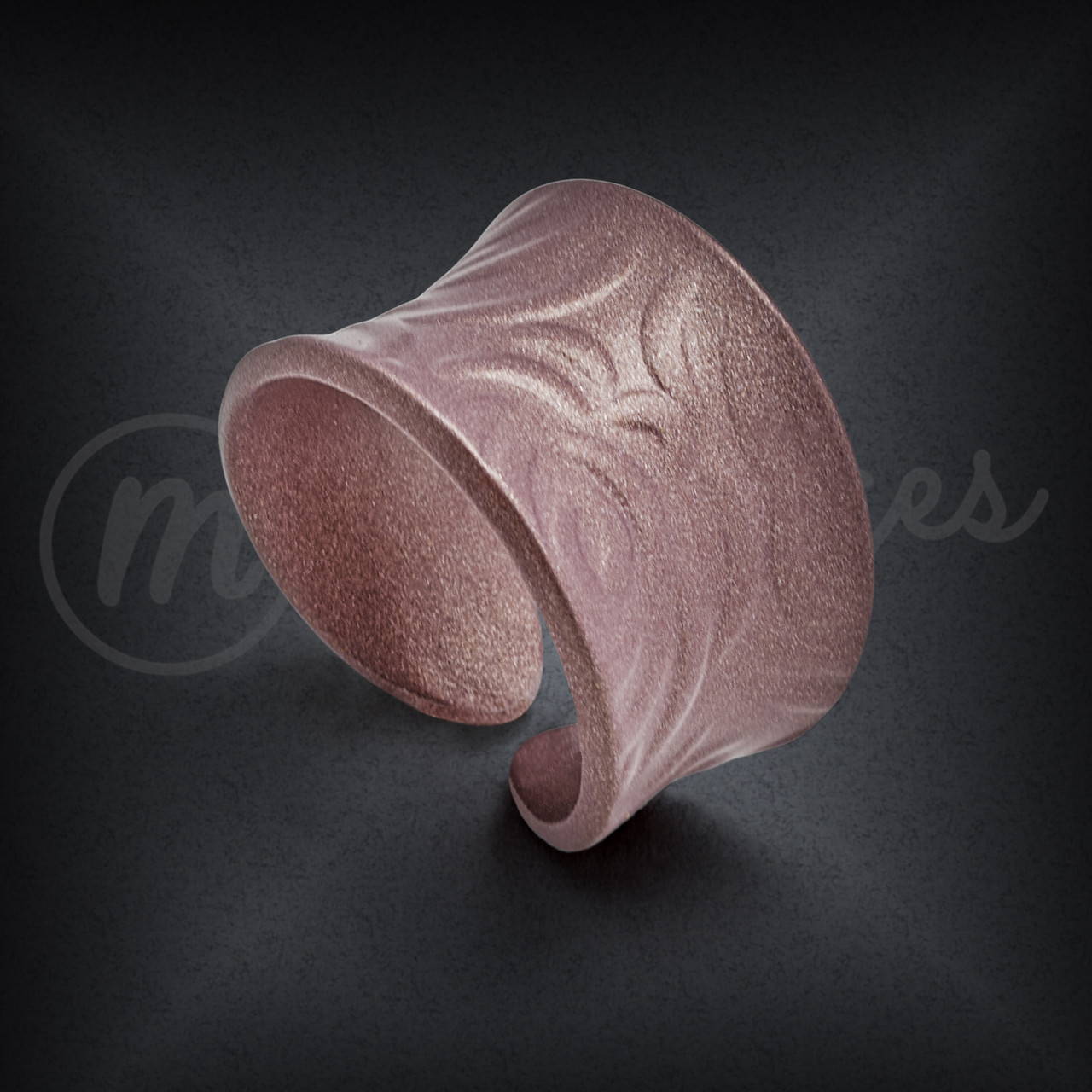 The cerakoted floral superb cuff ring is our signature .925 sterling silver cuff ring with a floral motif design. Like all our rings, it is coated with cerakote which brings out the intensity of the rings floral engraving. To finish the ring, we've added a contrasting bronze coating which gives the ring a vintage vibe perfect for lovers of antique rings.
WHAT MATERIALS DO WE USE for our RINGS?
We believe in using only the best quality metals for our unique custom rings. We also believe in designing beautiful handcrafted affordable cuff rings and coin rings for every budget. That's why we use high quality .925 Sterling silver for all our open cuff rings. Sterling silver is a tarnish-free metal that will stand the test of time, yet available at a reasonable price point. Our unique coin rings are made from real coins (typically nickel, copper, silver, or gold) and coated with a special metal coating.
ON WHICH FINGER SHOULD YOU WEAR one of our CUSTOM HANDMADE RINGS?
There is no right finger to wear our handmade custom rings. You can request your ring to be made to fit any finger you choose. Our unique coin rings are generally worn on the ring finger, but can be worn on your index, pinky, or even thumb. They can also be looped onto a chain and worn as a necklace. Cuff rings are usually designed to be won on the thumb or ring finger but again, they can be worn on any finger you desire. Cuff rings don't make a great choice for being worn on a chain as a necklace as they are open ended.
TIPS FOR WEARING multiple rings ON ONE HAND
Stacking rings is a style trend that involves wearing multiple rings on one hand or even multiple rings on the same finger. Stacking rings can be a fun fashion statement when done correctly. Here are some tips for wearing multiple rings on one hand:
When it comes to stacking rings, there is a limit. More than three rings on one hand can be distracting. It may come across as tacky or messy if you are going for a more classic look. However, feel free to stack as many as you like if you're going for a more alternative look.
Make sure the rings you stack together go well with one another. For example, an engagement ring stacked with minimalist or masculine rings might clash. The same can be said for mixing metal types (like gold with silver). You should also consider the type of outfit you're wearing with the rings. Formal wear will look best with formal rings and casual wear with casual rings.
CONSIDER THE SIZE OF THE RINGS
Consider the size of the rings you're stacking such as thickness of band or size of gemstone setting. In most cases, ring stacking will look more presentable if the rings are of similar size.
If you have multiple rings with multiple types of gemstones, make sure they coordinate well with one another. Some colors or gemstone settings may clash. Look for gemstones of similar hues and similar shapes for a more unified appearance.
ADD A CHUNKY RING TO MAKE A STATEMENT
If you want to wear your rings as a statement, wear one chunky ring on each hand. Pair with thinner rings. Too many chunky rings on one hand might look distracting.
STACK THINNER RINGS ON ONE FINGER
Generally, you should never stack multiple rings on the same finger. However, it is okay to stack multiple rings on one finger if they are thinner. Minimalist style rings are ideal for stacking on top of one another on one finger.
Unless you are going for an alternative style, space your rings out on each hand. Leave an empty finger or two on each hand. Again, too many rings can be distracting and look tacky.
WHO CAN WEAR these unique style RINGS?
Our unique custom rings can be worn by anyone for any occasion. You can purchase them as a gift for a special someone or as a gift for yourself. What's special about our handmade rings is that they can be customized for special occasions. Our quality cuff rings can be engraved with dates and lettering to mark special events or occasions. They are ideal for anyone who likes the style of spoon rings or antique rings.
Our handmade coin rings are perfect for coin collectors or history buffs. Coin rings can be made with specific coins of your choice. You can choose the state and date (if available) to personalize your coin ring to commemorate a special day or place. Handmade coin rings make unique statement pieces and gifts for all occasions.
Below are some examples of who would benefit from a unique ring gift.
While our cuff rings and coin rings are not made in children's sizes, that doesn't mean they won't benefit from a custom ring of their own. You can gift a child or newborn a customized cuff ring with their name and birthdate or a special engraved message for them from you.
Personalized engraved rings make great gifts from grandparents who may not be around in future years. The rings can be a token of remembrance for children when they are older.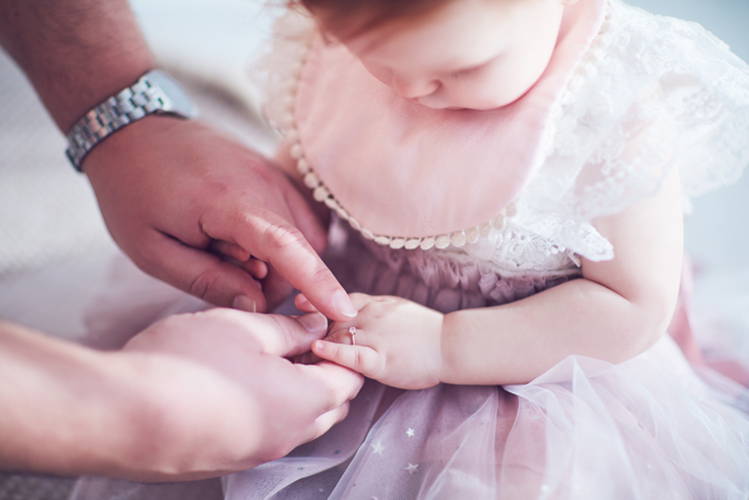 Custom rings for children can be worn by the child when they are older or placed on a chain and worn as a necklace. Sometimes, a gift is less about the necessity and more about the sentiment. Whether a child can wear the ring or not is not always important. It may be more about giving them something they can hold onto and cherish their whole life.
---
Custom rings are ideal for giving to a spouse or significant other as an anniversary gift. Silver cuff rings are timeless and work well for male or female recipients. You can choose a design specific to their style and engrave with your anniversary date or special message.
Cuff rings can make great wedding rings or rings for vow renewal ceremonies. They are fine jewelry pieces that are appropriate for a special ceremony yet come at an affordable price. Additionally, they make great gifts for your significant other's birthday or Valentine's Day gift.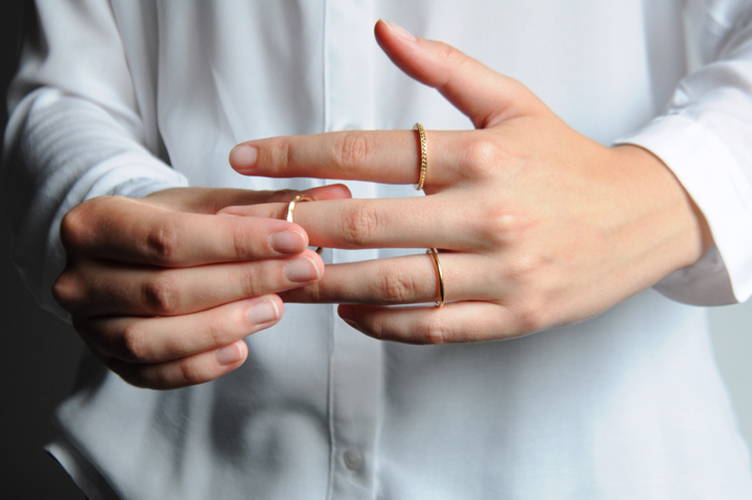 ---
If you have a loved one graduating from a school program, a coin ring with the date and state of their graduation would make a perfect graduation gift. Coin rings are gender neutral and can be gifted to male or female recipients.
They can also be placed on a chain or graduation hat tassel and kept as a keepsake. Graduates can also keep their coin rings in a display case with their graduate degree or other graduation memorabilia.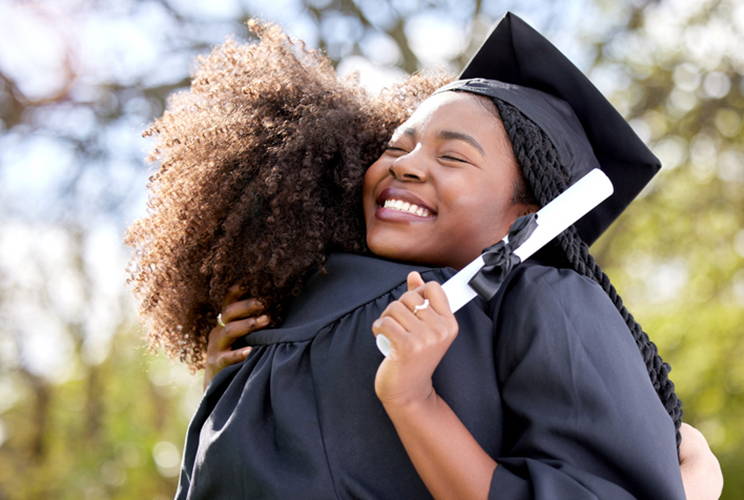 ---
BRIDESMAIDS OR GROOMSMEN GIFTS
It's customary to give your bridesmaids or groomsmen small gifts for taking part in your wedding. Custom rings make great tokens of appreciation for both. You can choose a style of cuff ring best suited to your bridesmaids or groomsmen and personalize it with their engraved name. You could also engrave the date of your wedding that they took part in. Custom silver cuff rings are classy and elegant gifts for any bridesmaid or groomsman.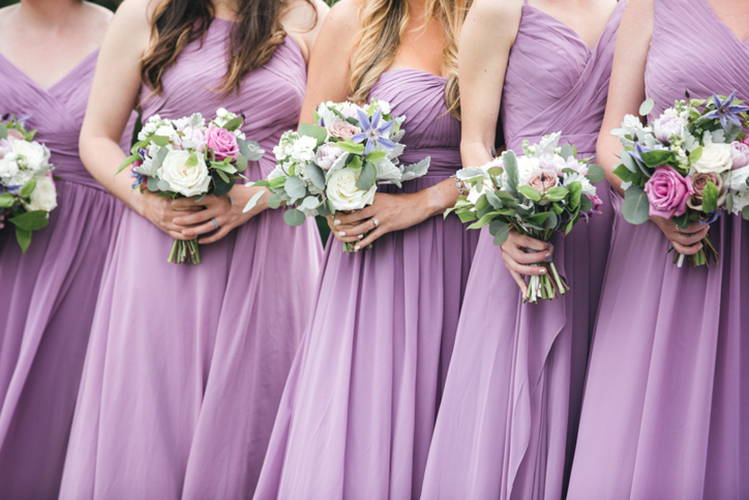 ---
HONOR A DECEASED LOVED ONE
Saying goodbye to a loved one is incredibly difficult. A custom ring works well as a gift to a grieving friend or family member or for yourself. You can have a ring made with an engraving of the deceased's name and dates of birth and death to help remember them by.
You could also choose a coin ring made in the year they were born or in the state they were from. Personalization makes the jewelry gift more sentimental and meaningful. They can be a way for grieving family members to cope with their loss.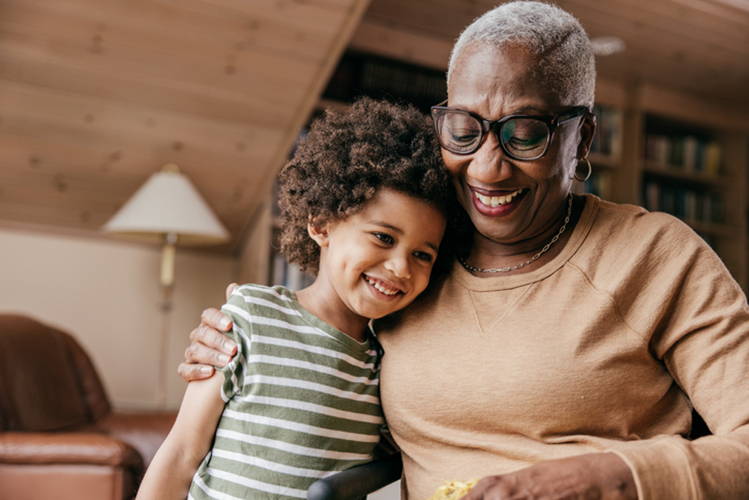 ---
Co-workers are more than our colleagues, oftentimes they become close friends and family. When coworkers transfer to another company, move to another town, or retire, it's cause for a heartfelt goodbye. A custom-made ring can be a great going away gift for a beloved coworker.
Choose from our selection of customizable rings to engrave a special message or inside joke you shared with your favorite co-worker. It will be a gift they will take with them wherever their path leads them.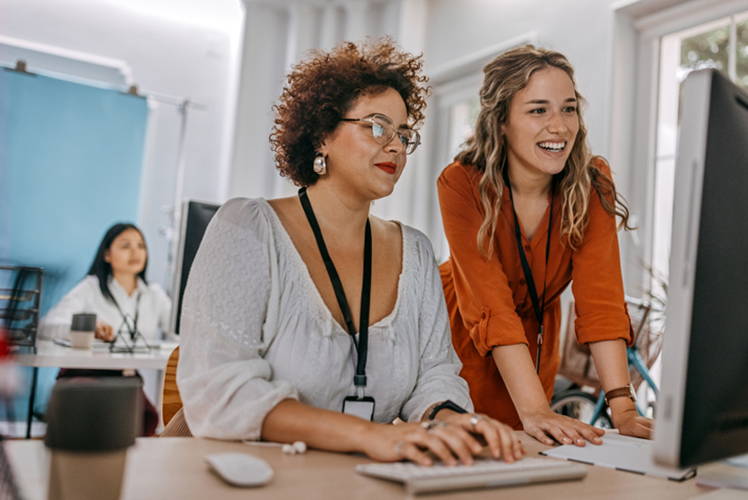 ---
Our custom coin and cuff rings are ideal for becoming an heirloom piece. Coin rings especially make great heirloom jewelry if they are made from a special coin. If you or a family member have a special coin collection, you can make your own coins into a special heirloom piece.
Coin rings made from these special coins add a more personal touch to the heirloom piece. They are a unique and personal jewelry piece that will hold its value and style for years to come.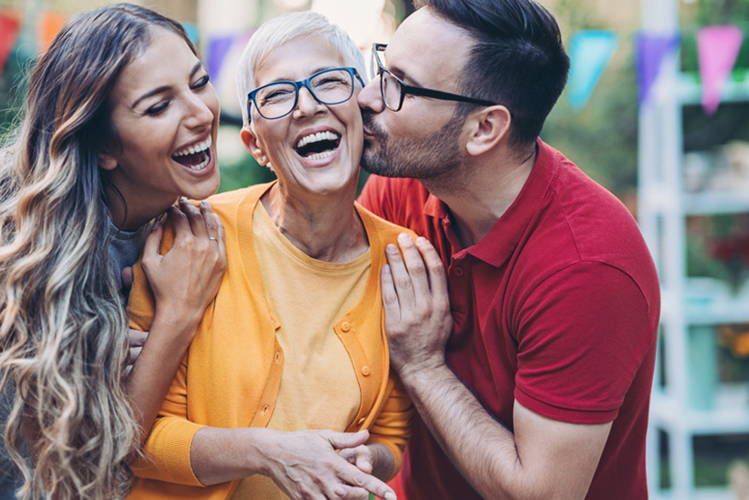 Cuff rings will also hold their value over the years and are more versatile for different wearers. You can inscribe your name and date of birth on your ring and pass it down to your surviving family members when you die.
WHAT OCCASIONS CAN YOU WEAR custom cuff rings and coin RINGS?
There is no right or wrong occasion or time to wear your custom cuff rings or coin rings. Our custom rings can be worn with either casual or formal wear. Depending on your personal style, you can wear your custom ring every day or for special occasions. Some examples of times and places to wear your custom rings could be: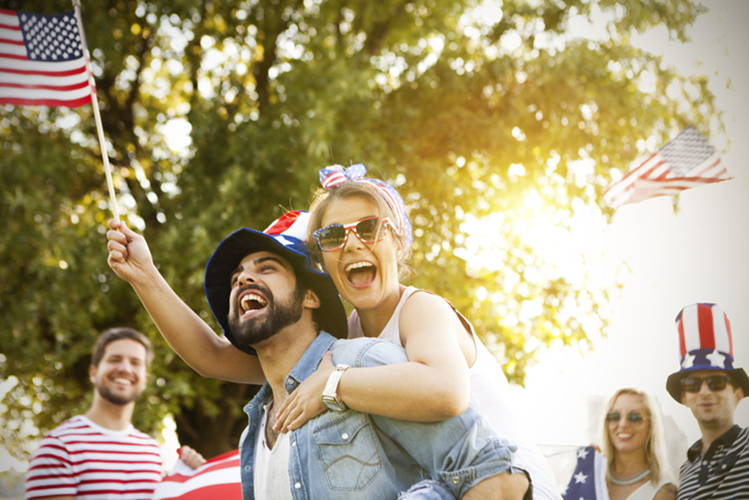 The cerakoted floral superb cuff ring is our signature .925 sterling silver cuff ring with a floral motif design. Like all our rings, it is coated with cerakote which brings out the intensity of the rings floral engraving. To finish the ring, we've added a contrasting bronze coating which gives the ring a vintage vibe perfect for lovers of antique rings.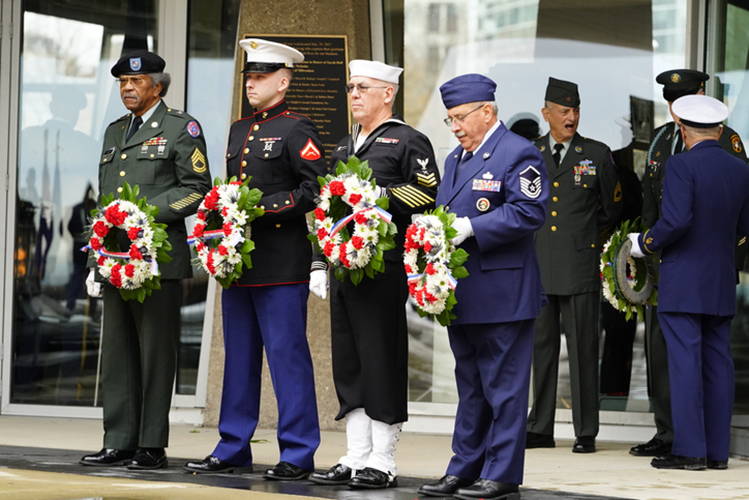 The cerakoted floral superb cuff ring is our signature .925 sterling silver cuff ring with a floral motif design. Like all our rings, it is coated with cerakote which brings out the intensity of the rings floral engraving. To finish the ring, we've added a contrasting bronze coating which gives the ring a vintage vibe perfect for lovers of antique rings.
The cerakoted floral superb cuff ring is our signature .925 sterling silver cuff ring with a floral motif design. Like all our rings, it is coated with cerakote which brings out the intensity of the rings floral engraving. To finish the ring, we've added a contrasting bronze coating which gives the ring a vintage vibe perfect for lovers of antique rings.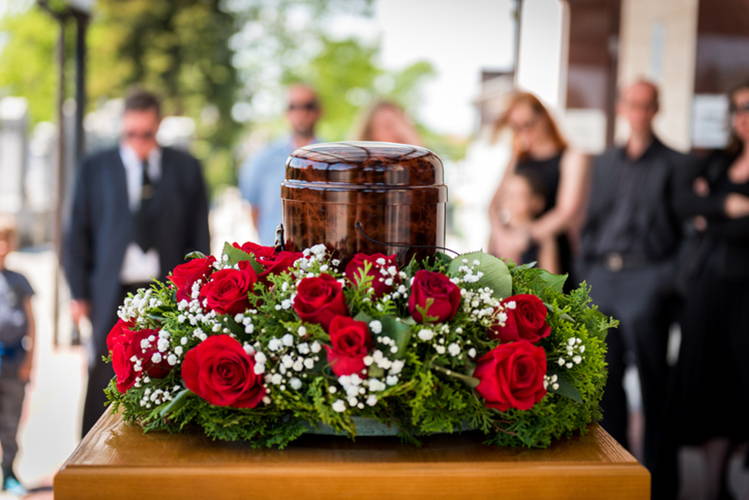 The cerakoted floral superb cuff ring is our signature .925 sterling silver cuff ring with a floral motif design. Like all our rings, it is coated with cerakote which brings out the intensity of the rings floral engraving. To finish the ring, we've added a contrasting bronze coating which gives the ring a vintage vibe perfect for lovers of antique rings.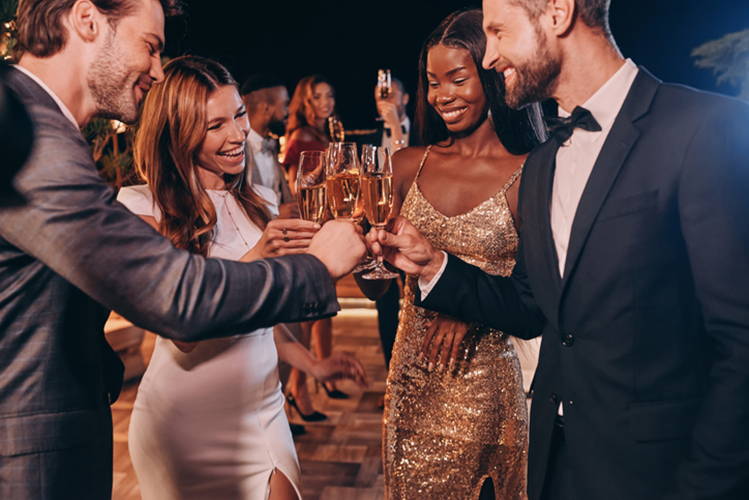 HOW DO YOU CHOOSE the best ring FOR YOU?
CONSIDER WHO THE RING IS FOR

Are you purchasing the ring as a gift for a special occasion like an anniversary or birthday? You may want to consider which personalized ring options are for you. For example, you could have a custom cuff ring made with the engraving of the recipient's name or birthday. You could also purchase a coin ring with the date of the person's birthday.
However, if you are purchasing the ring as a gift for another occasion, you may want to add more personalization. A cuff ring allows for more personalization because you can choose the engraving design on top as well as choose a word engraving on the underside of the ring.
CONSIDER WHAT YOU OR THE RECIPIENT WILL WEAR THE RING WITH

What will you or the receiver wear the ring most often with? Cuff rings have a more classic jewelry style while coin rings are more unique. Cuff rings can be worn either casual or dressy because of their classic, elegant design. Coin rings are better suited for more casual wear.
Determine how often you or the receiver are likely to wear the ring and with what style of clothing. If you or the receiver rarely wear anything other than jeans, a coin ring may work perfectly. But if you or the receiver would like the option of wearing the ring with other styles of clothing, a cuff ring would be a better choice.
CONSIDER YOUR EXISTING JEWELRY COLLECTION

Before you purchase a cuff or coin ring, consider how it will blend with your existing jewelry collection. If you plan on stacking your rings, will your cuff or coin ring pair well with your others? Does the metal of your cuff or coin ring go with any of your earrings or necklaces? You may want to consider how you will fit it in with your own personal jewelry style before deciding.
HOW TO CARE for your unique RING
To keep your cuff or coin rings looking like new, plan to clean your rings at least once a month. Ideally you should aim to clean your rings once a week or bi-weekly, however, once a month will be sufficient. Cleaning your rings will prevent tarnishing, rust, or residue build-up.
Below are some steps for caring for your unique custom rings:
Clean your rings on a dry, flat surface like a counter or tabletop. Place a soft, lint-free cloth underneath your rings to prevent surface scratching.

Use another dry, lint-free cloth to clean each ring. Make sure to wipe the entire surface area including top and underside of rings. Place special attention on the engraved area as residue may build-up more easily in small crevices. A soft, small bristle brush may work for this also.

Next, dampen the cloth with a jewelry cleaning solution or a warm soap and water solution. Clean the surface areas of your rings with the dampened cloth.

Rinse your rings to wash away any leftover cleaning solution then pat dry with a dry, lint-free cloth. Don't use paper towels or other harsh fabric as these may scratch your custom rings.
More Care Tips for Your Custom Rings:
Store your rings in a safe dry place when not being worn. A jewelry box in a bedroom or closet is perfect. Avoid storing your rings in humid environments like a medicine cabinet in a bathroom.
Never use harsh chemicals to clean your rings. Use soap and water or a special cleaning solution designed for cleaning jewelry.
If you wear lotion, creams, or perfume daily, put your rings on last. Avoid letting your rings come into contact with anything other than jewelry cleaning solutions.
Take off your rings when bathing, swimming, or doing the dishes. Don't wear gold plated rings with your custom rings to avoid accidental scratching.
WHAT HAPPENS IF your custom ring GETS STUCK ON YOUR FINGER?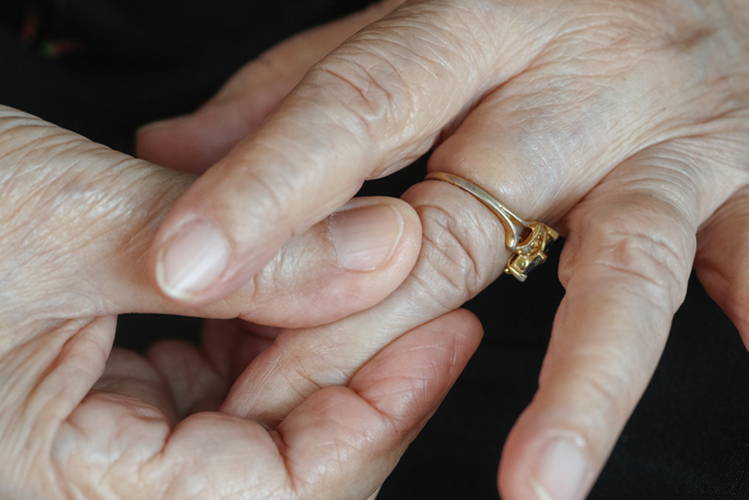 Accidents happen, which is why you should know some basic guidance for overcoming common jewelry challenges. Getting your ring stuck on your finger can be frustrating and at times painful. Your ring may get stuck on your finger for a number of reasons. One of the most common reasons may be because you are bloated. If you are holding too much water weight, your skin will swell, and your fingers will get too big for your ring.
Weight gain, arthritis, or simply trying on a ring that's too small for you are other common reasons why a ring may be difficult to get off. If your custom ring gets stuck on your finger, follow these steps for safely taking it off.
Don't panic if you cannot get your ring off right away. The more you panic, the more you are likely to tug at your ring and cause more swelling in your finger. Instead, stay calm and gently try twisting the ring in both directions. Sometimes relaxing your fingers and gently coaxing it off your finger is the best way to go. If this doesn't work, then immediately stop and try another method.
---
Sometimes all a ring needs to slide off your finger is a little lubrication. Try using slippery soap and water, lotion, Vaseline, oil, or even Windex to loosen and moisten the skin under your ring. Usually with a little bit of lubrication a ring will more easily slip off.
---
Swelling in your fingers will only make the ring fit tighter. If your ring is stuck because your fingers are swollen, then the first thing you should do is reduce swelling. Do this by sticking your hand into a bowl of ice water and letting it rest for a few minutes. If you can, elevate your hand above your heart to reduce blood flow to the swollen finger. After you have applied ice to your swollen finger for a few minutes, try lubricating the finger once again.
---
Another trick for getting a stuck ring off your finger is to use dental floss. Wrap a piece of dental floss under the ring. Then wrap one end of the dental floss around the rest of your finger, compressing your skin as you go. Gently try to remove the ring over the compressed finger. If that doesn't work, skip to the next tip.
---
If all else fails and you cannot remove your custom ring from your finger, use a ring cutter. Take a trip to your local jeweler or emergency room and ask them to cut off your ring for you. A ring cutter has blades strong enough to cut through metal. A professional will be able to cut the ring safely for you with no harm done other than your ring.
CUSTOM RING frequently asked QUESTIONS
How do you make a cuff ring?

Cuff rings are made from forged or hammered metal. The metal is shaped to fit like a cuff over your finger with an open end. Sometimes cuff rings are made from flexible metals that can be stretched to fit any size fingers.
On which finger should I wear a ring?

It is acceptable to wear a ring on any finger you choose. Generally, the ring finger (the finger next to your pinky finger on your right hand) is reserved for wedding and engagement rings. However, you can wear any of our custom rings on any finger including your ring finger. It is completely up to you how you choose to wear your jewelry.
What types of coins are used to make rings?

Nearly any kind of coin can be used to make a coin ring. At Messages in Metal, we use a variety of US coins to forge our rings. The best coin rings are made from silver coins and proof coins as these metals are better quality and have more detailed images and engraving. Our other options for coin rings include copper and gold coins.
How many rings is it okay to wear at a time?

You can wear as many rings as you like at any one given time. However, it's generally suggested to not wear more than 2 to 3 rings on one hand. More than that may look tacky or distracting.
How long do coin rings last?

Like coins, coin rings can last for years, even decades. How well they hold up over the years depends on how well they are cared for. If you are careful with your coin rings and regularly polish and clean them, they will look as good as new for years to come.
Do coin rings tarnish easily?

Any metal will tarnish over time unless properly cared for. To avoid tarnishing, store rings in a cool, dry place. Avoid wearing them when bathing, swimming, or doing dishes. Clean them regularly with jewelry cleaning solution and dry them thoroughly.
Cerakote is the name of a ceramic coating that's applied to our rings for protection purposes. Cerakote protects jewelry metal from regular wear and tear. It also enhances the details of engravings in the metal. Cerakote helps coin rings maintain their definition over time.
Rings can easily be resized to fit your fingers. Almost every jeweler offers this service. To avoid the need to resize your ring, make sure you order the right ring size upfront. At Messages in Metal, we offer to send you a free ring sizer before you make a purchase.
This way, you can be sure you have the correct size. You can also go to a local jeweler and ask them to measure your ring size. Another option is to go online and print off paper ring sizers to determine your finger measurements.
Why do custom rings make great gifts?

Custom cuff and coin rings make great birthday, anniversary, or holiday gifts for anyone who likes unique style jewelry. You can gift coin rings with the state the receiver lives in or with the date of their birthday or other special occasion date. Cuff rings can be engraved with the receiver's name or birthdate.
Our custom rings make special, unique gifts anyone would be happy to receive. All our coin rings and cuff rings are made to order and come with their own gift packaging. You can place an order as a gift for your friend and loved one and rest assured that we will take care of the rest.
How else can I wear my custom ring if I don't wear it on my finger?

If you were given a custom ring but don't wear rings, or if you've grown out of your ring, you can still find ways to wear it. One option is to make it into a necklace by placing it on a jewelry chain. Another idea could be to make it into a keychain for your car keys or purse. If it's a special ring, you could have it sewn into your favorite shirt or pair of pants. There are plenty of unique and creative ways to repurpose jewelry should you not want to wear it any longer.
CUSTOM RINGS created just for YOU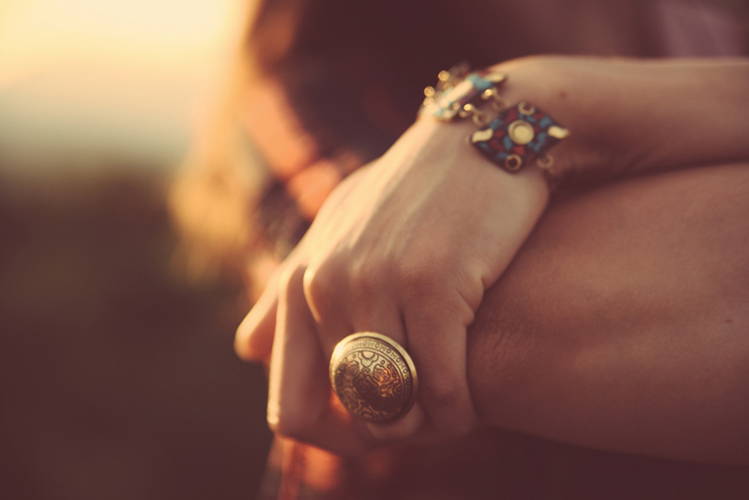 Unique custom rings make perfect gifts for loved ones, friends, and coworkers. Our selection of cuff rings and coin rings are handmade to order for every occasion. Whether you're looking for a gift for someone you love or a gift for yourself, Messages in Metal is happy to help.
October 26, 2022 by Conor Daniels