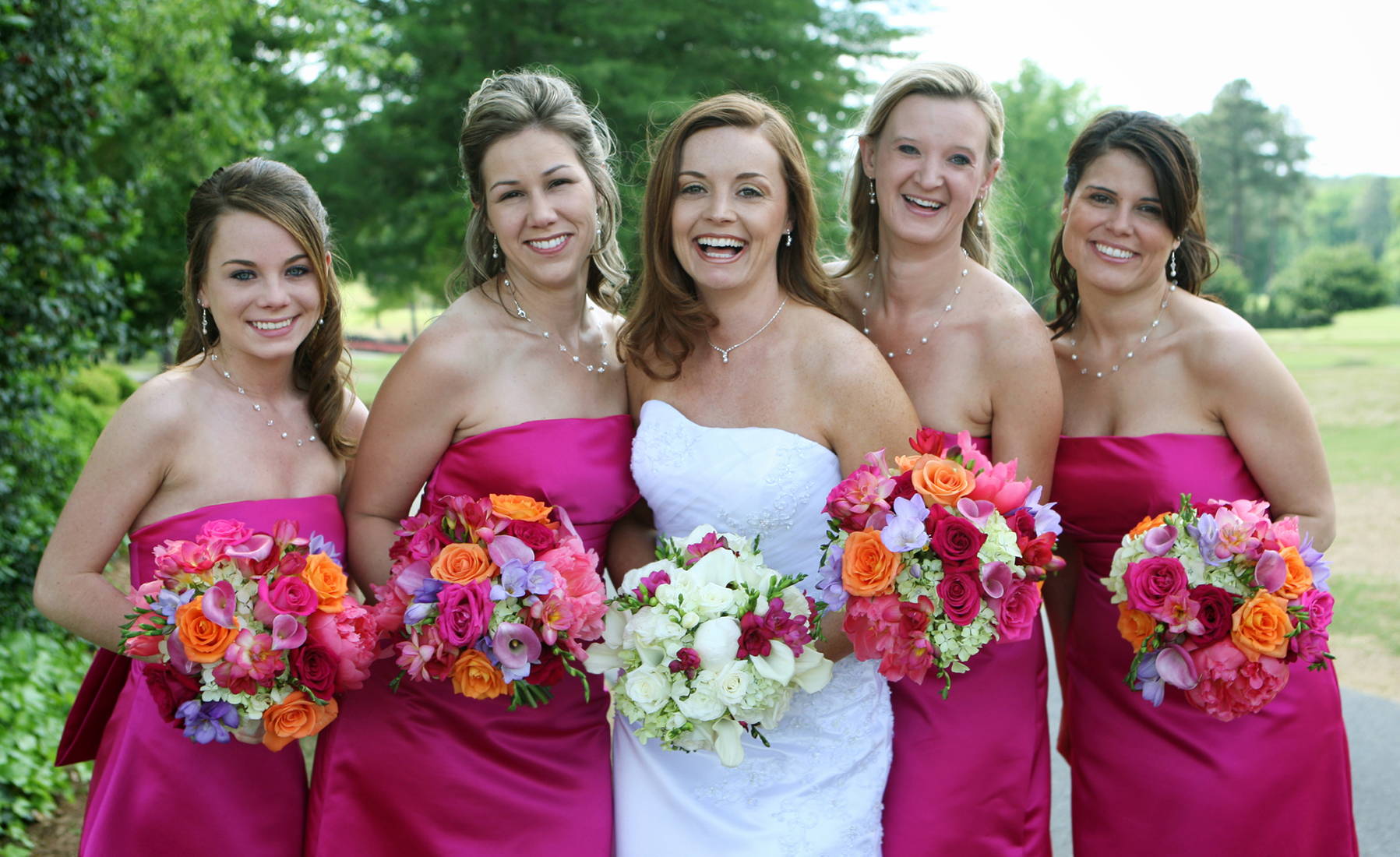 SHOWING them appreciation FOR STANDING BY YOUR SIDE
Bridesmaids are an integral part of any modern wedding. Their duties require time, commitment, and a long list of things to handle before the big day. It can be difficult to navigate those expectations without first knowing what they are. After agreeing to take up the duties, a little research might help prepare you for what's coming in the next months.
For the bride, finding the perfect bridesmaid gifts can be just as difficult as picking the perfect bridesmaids. The options are overwhelming and it's hard to tell what's going make the best impression without proving to be just another item to stash on the shelf.
Take a deep breath, remember that weddings are supposed to be fun, and then dive into our ultimate guide to bridesmaids. We'll tackle the history, duties, and expectations for each bridesmaid in the wedding party before giving you the most unique, unforgettable gift ideas sure to please everyone in your crowd.
THE UNLIKELY HISTORY of bridesmaids
Odds are, if you've ever been to a wedding or in a wedding, you are familiar with the idea of bridesmaids. It's one of the most popular bridal traditions in the western world and it plays an important part in many eastern wedding traditions as well.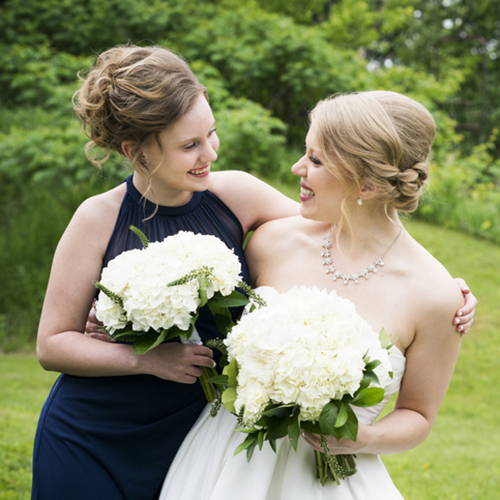 Today, bridesmaids are synonymous with bridal showers, matching gowns, and taking care of any last-minute issues or problems the bride might face on her big day. This hasn't always been the case, however.
The role they've played in weddings throughout history hasn't always been as glamorous or as altruistic as it is now. The truth is, we don't entirely know the full origins of this tradition. However, historians have managed to pinpoint a few points in history that can be used to track early traces of the traditions we know today.
Many of our modern traditions have roots in ancient Rome. However, the origins might surprise you. Today, we invite our closest friends and families to the wedding to share our day. Originally, ten witnesses were required for the Roman ritual 'confarreatio' when the couple recited sacred vows. While not a traditional bridal party we see today, this certainly may be the proto version of the tradition.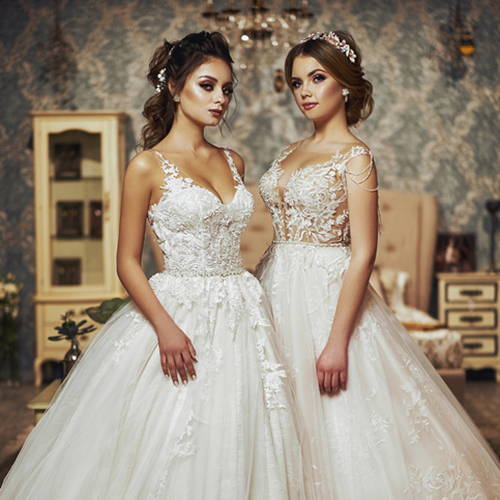 In this era, brides were expected to travel great distances to meet their husband for the wedding, bringing their dowry - property or money brought by a bride to her husband on their marriage - with them.
Because carrying this much money on the open road was dangerous, it was customary for the bridesmaids accompanying the bride to dress identical to her, thus confusing any would-be robbers or kidnappers along the roads. Sounds like today's tradition of matching dresses, doesn't it?
Another early account that may be the origin of the bridesmaid practices comes from the book of Genesis in the Judeo-Christian Bible. When Jacob – Patriarch of the Israelites – married each of his two wives, both Rachel and Leah brought a female maid with them.
In this case, it was a literal servant of the bride that was bestowed to the household after the wedding ceremony.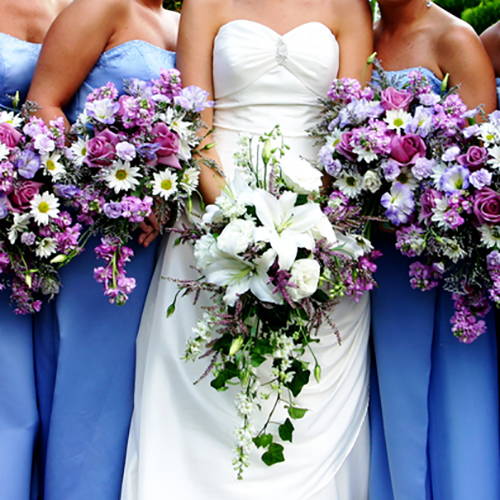 Ever wonder why brides and bridesmaids carry bouquets? It wasn't about styles so much as superstition. Bridesmaid carried small banquets of fragrant herbs (including garlic!) to ward off evil spirits. And, now that we think about it, perhaps to mask body odor as well.
It wasn't until the Victorian era that bridesmaids were recognizable to those today. Queen Victoria carried a small bunch of her favorite flowers at her own wedding, sparking the trend of pretty blossoms filling those bouquets.
Much like the bridesmaids, the role of maid of honor has changed much over the years as well. While originally, the primary bridesmaid might have overseen the bride's "dow-purse," or dowry, today the maid of honor has the responsibility of holding her bouquet for the ceremony instead.
Looking back to the Romans, the matron of honor (a woman who was or had been married) held an entirely different purpose then; she was a moral role model, representing fidelity and deference in marriage. She also held an important role in the wedding ceremony: joining the right hands of the bride a groom.
These days, the maid of honor has a very different role than those earlier incarnations. Her modern role is the primary source of support before, during, and after the wedding. But what exactly does that mean? And what does the maid of honor do, anyway?
The maid of honor helps the bride with any wedding planning she needs, offering advice on decisions like colors, catering, or anything else. She also helps with any difficult family issues that arise.
She's someone the bride can lean on when things feel stressful or overwhelming.
The maid of honor oversees planning the bridal shower, though usually with the help of the other bridesmaids. She'll oversee the bachelorette party as well!
At the wedding or rehearsal dinner, the maid of honor makes a customary toast or speech in honor of the bride.
On the day of the wedding, she helps with bride get ready and may oversee any last-minute issues that arise during that time. (Broken zippers? Torn hems? Lost shoes? These last-minute emergencies are where the maid of honor typically excels!)
In the United States, a legal marriage certificate requires signatures from witnesses. The maid of honor is often asked to be one of those who sign the legal document.
When choosing a maid of honor, the bride considers all these factors for the best fit. In many cases, a best friend or close family member is chosen for the honor but occasionally there may be a better fit for the role. Beyond these special tasks, the maid of honor also does everything the other bridesmaids do as well.
Where does that leave the role of modern bridesmaids? They also have important duties when it comes down to the wedding. There's more to the task than simply showing up for the wedding ceremony and making the bride look good. Expectations for modern bridesmaids can vary depending on the wedding plans of the couple but the next time you're offered the spot, be prepared to tackle these tasks!
This is the most overt responsibility for a bridesmaid. Each bridesmaid should expect to purchase her own dress provided it isn't cost-prohibitive or too extravagant beyond budgetary restrictions. A bridesmaid may be asked to assist in choosing the style of dress as well.
Many brides are happy to have input on what the bridal party would be most comfortable wearing but, in the end, the choice is at their discretion.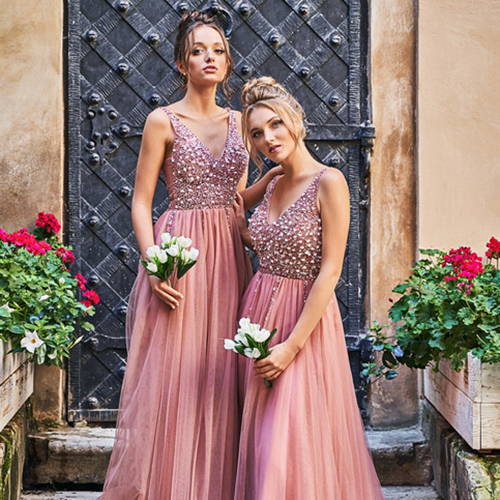 BE PREPARED TO PICK UP THE EXTRAS
Being a bridesmaid is an extra expense in several ways. There's more than just the dress to consider for the big day. Purchasing shoes, jewelry, and any other small items needed to accessorize the dress may be necessary to complete the desired look.
There's also the added expense of having hair and make-up done; often the bride will schedule for the services day of the wedding but it's generally the responsibility of the bridesmaid to pay for them.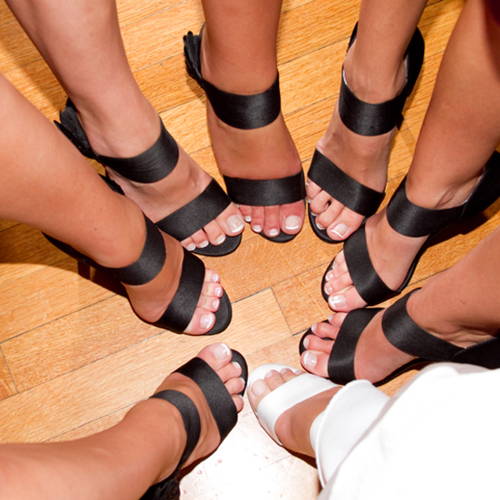 Weddings are a lot of work beyond the "big day." Much of the planning is done behind the scenes and requires a group effort to make it all happen. Bridesmaids may not be involved in planning the actual ceremony, but they are expected to help plan events leading up to the wedding.
For example, the bachelorette party, the bridal shower, and sometimes even the rehearsal dinner may need all hands on deck, as it were, to plan.
SHOW UP FOR THE FESTIVITIES

Part of the fun of being a bridesmaid is being part of all the events. Accepting the position means showing up for everything. Yes, everything. This includes any rehearsals, bridal fittings, showers, bachelorette parties, and anything else that might be part of the pre-wedding events.
There are exceptions to this rule based on geographic proximity or major health and personal conflicts. Otherwise, a bridesmaid should be there.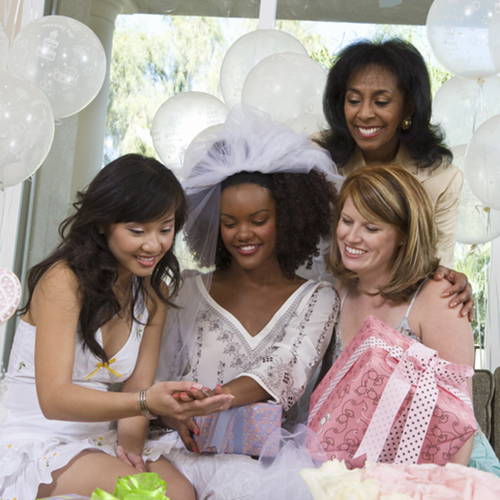 This is a responsibility not often outlined but just as important as any other. In many cases, wedding guests may be too reserved or hesitant to be the first on the dance floor. That often falls on the bridesmaids and groomsmen to take the first step and help the other guests unwind.
Trust us, the bride and groom will thank them for their services!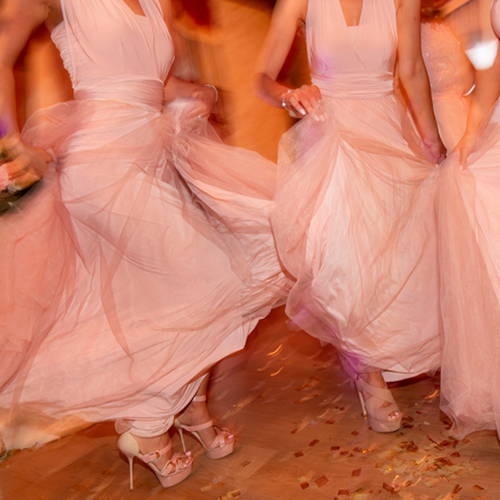 GIVE A SHOWER & WEDDING GIFT
More expenses but, more importantly, something to show appreciation and well-wishes for the bride and groom. Gift giving for both occasions is the right thing to do, even if one gift is significantly smaller than the other.
If finances are a concern, there's always the option of sharing the expenses of a gift with another person or persons that may be able to help spread costs.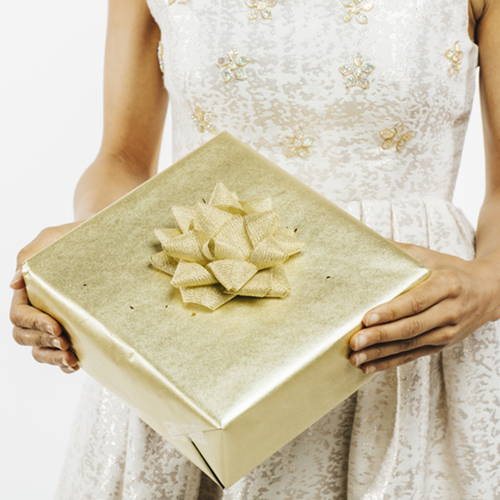 Beyond being physically present at events, one of the biggest expectations of bridesmaids is that they should simply be there for the bride in whatever she needs. Planning a wedding can be incredibly stressful.
Any friend may need a little more support and a shoulder to lean on just in case anything goes wrong.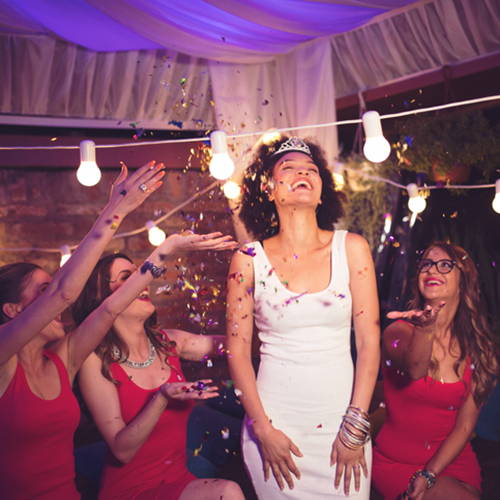 There's no understating the importance of your bridal party. Weddings can be big, stressful, expensive, and time-consuming for everyone involved. Thank goodness your bridal party is with you every step of the way. To long hours stressing over the perfect colors or catering menu down to the most important choice – the dress itself – they'll be there.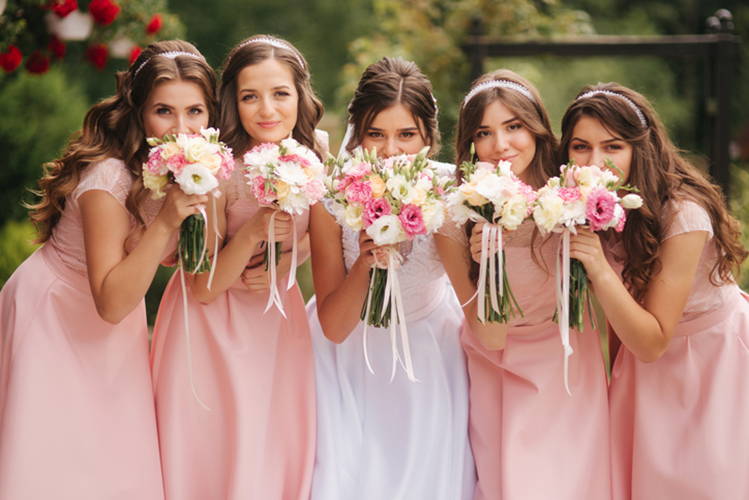 What better way to thank them than with the best gift possible? But with all the available options out there, how do you narrow down that perfect gift? What are the latest gift trends to keep an eye on and with ones never go out of style? How do you pick something that represents the amazing and unique women in your life?
We've put in the research to answer that question and more. First, let's tackle the most popular bridal gift trends for 2020 and beyond.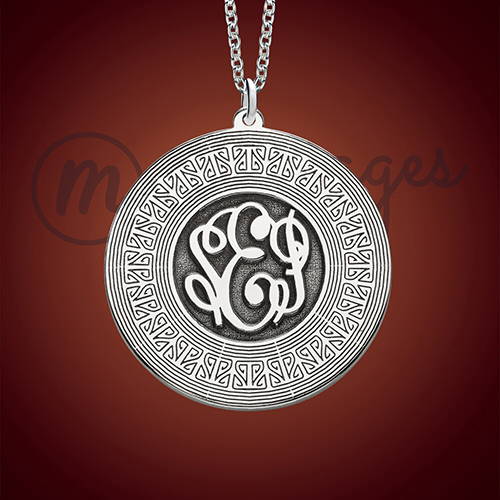 Few things say weddings like monograms. Not only does the tradition of monogrammed wedding gifts goes back centuries, but it also adds a subtle but thoughtful personalized touch to any gift you might choose.
There are no wrong items to have monogrammed, though we recommend jewelry, clothing, or other accessories.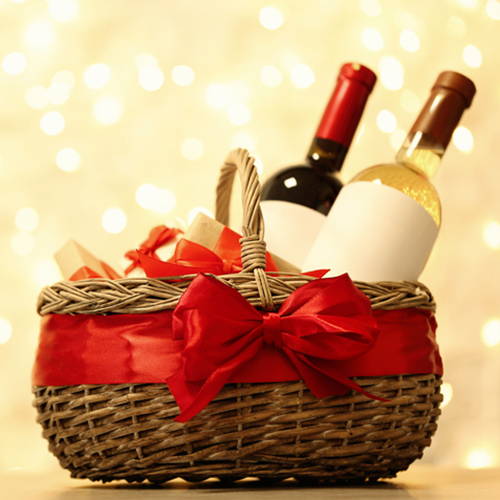 Giving the gift of wine (or liquor) is an easy option that has mass appeal. It's probably why it's so popular! If not gifting alcohol directly, many wedding traditions revolve around a toast or having a drink. You'll find many alcohol-related items for all your bachelorette party and wedding day needs.
Alcohol may not be the right gift for your bridal party. While this may cut the number of popular gift options, it doesn't necessarily have to be an issue. We've included non-alcoholic beverages as part of our list just for you!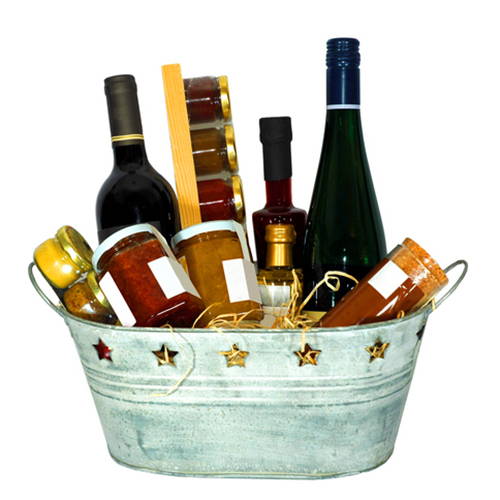 Whether it's a gift bag, box, or even basket, a specially curated selection of items for each bridesmaid is a growing trend. These boxes can include just about everything from edible items to self-care collections.
With these, it's easy to add a little individualism to each one, swapping out similar items that are better suited for each bridesmaid.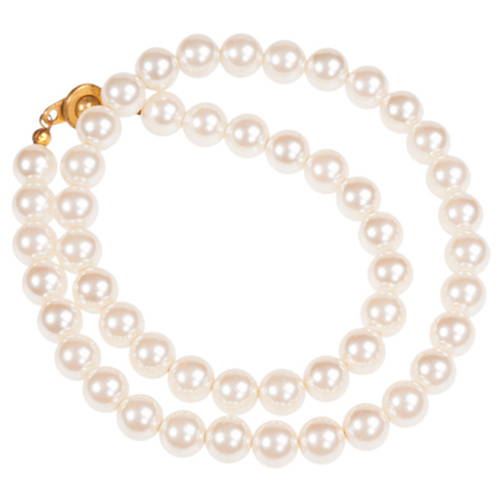 One of the most sought after and valuable gems through history, it's no surprise that pearls have long been a favorite for bridal gifts. You'll find them on gowns, veils, tiaras, rings, necklaces, and even on bags and clutches.
They aren't only for the bride, however. Pearls make a lovely bridesmaid's gift as well.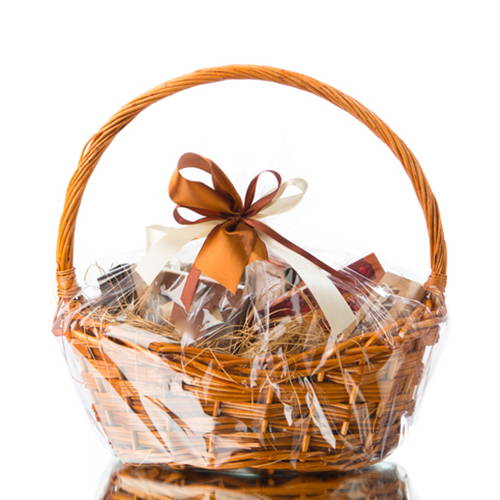 Bridesmaids are no longer only female. Having a multi-gendered bridal party has become a more widely accepted practice in the last decade. Choosing to have male bridesmaids or nonbinary members of your bridal party, it may push you to think outside the box a bit more on your gifts.
However, there are plenty of inclusive options that will help you make that selection!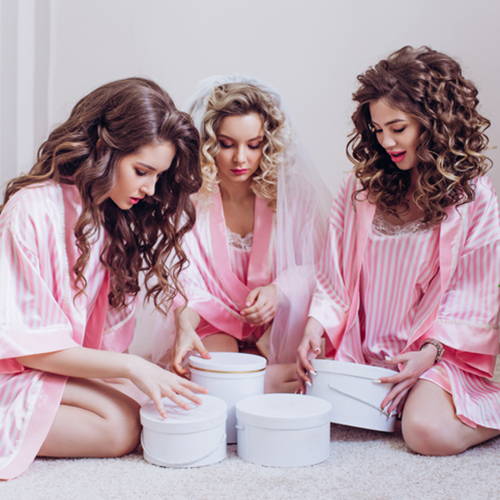 This is one of the more fun traditions for bridesmaid gifting. It's traditional to gift each bridesmaid with an identical or similar item so that they all match. This can come down to matching jewelry, accessories, or clothing items in the same color or complementary colors all at the bride's discretion.
Like any tradition, this isn't necessary. You may find that your bridesmaids have contrasting tastes and wholly personalized gifts are better suited for them.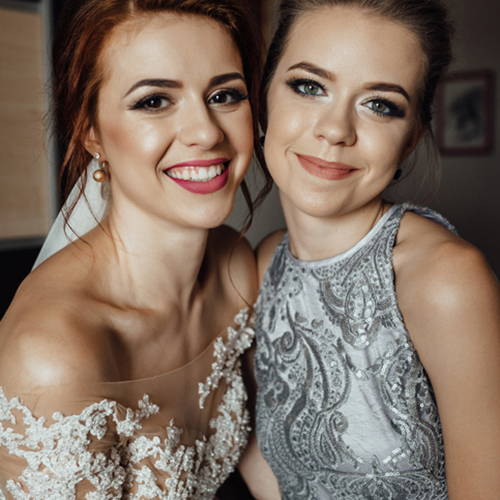 The exception to this is the maid of honor. It's widely accepted that her gift will have something slightly more intimate or special than the rest of the bridesmaids, acknowledging her special role in the bridal party.
DON'T FORGET THE FLOWER GIRL
While she's not likely to be involved at the bachelorette party, don't forget to include the flower girl in your gifting! Probably too young to enjoy most of the traditional gifts, you can consider a gift basket with more age-appropriate items and perhaps slightly less expensive version of any accessories or jewelry you include for the other members of the bridal party.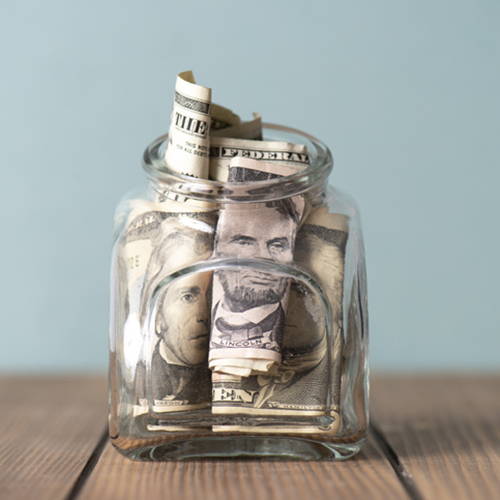 When you're considering your budget for each bridesmaid gift, think about two factors: how much your budget will allow and how much they are spending to be part of your wedding. You don't need to worry about recouping their costs but finding a nice sweet spot that highlights that you appreciate their hard work and dedication to your wedding.
General prices for gifts can range anywhere from $75 to $150 per person.
WHEN to gift THE BRIDESMAIDS
Once you've made selections for each bridesmaid, you may be wondering when (in all the delightful chaos leading up to the wedding) the best time to present these gifts might be. This is another of those nebulous traditions that don't have a single correct answer.
The most obvious choice is to present the gifts on the day of the wedding, whether at brunch or lunch before the ceremony or while you're all getting ready together. The rehearsal dinner is another good time, especially if you are gifting to other members of your family as well.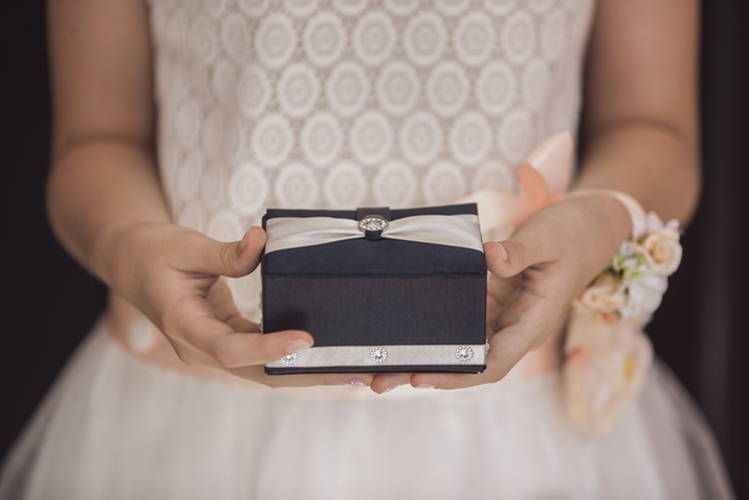 You can also host a separate meal for the bridesmaids in the days or weeks leading up to the wedding. It might be a more intimate occasion for gift-giving if you'd like to avoid the crowd.
The gifts themselves may dictate when the best time is. If you're giving them something you expect to be worn at the wedding – cufflinks, jewelry, any accessories – be sure to do that so that they have enough time to plan their wardrobe around those items.
Some brides may choose to split the gift-giving between multiple events. For example, if you have a sleepover-style bachelorette party it may be the best time to present any sleepwear or items relevant to those festivities. Then you can wait to closer to the date to give any other items.
CELEBRATE your bridesmaids IN STYLE
Planning a wedding is no easy task. It takes time, money, and a host of responsibilities. Moreover, it's not an endeavor that can be done alone. To adapt a popular saying: no bride is an island. That's what the bridesmaids and the maid of honor are there to do: help the bride make it through.
Still, it can be an incredibly stressful time. It's all too easy to get caught up into what you should do as part of your wedding or feel trapped in traditional expectations. Remember, this is your day. Whatever else, you do your wedding your way. The day is meant to be fun and a time of celebration. With the right planning and the perfect bridal party at your back, you're well on your way to the perfect wedding.
Further reading:
A comprehensive guide to choosing a name necklace
A birthstone jewelry gifting guide
A guide to help you pick the perfect personalized initial jewelry
March 25, 2020 by Conor Daniels