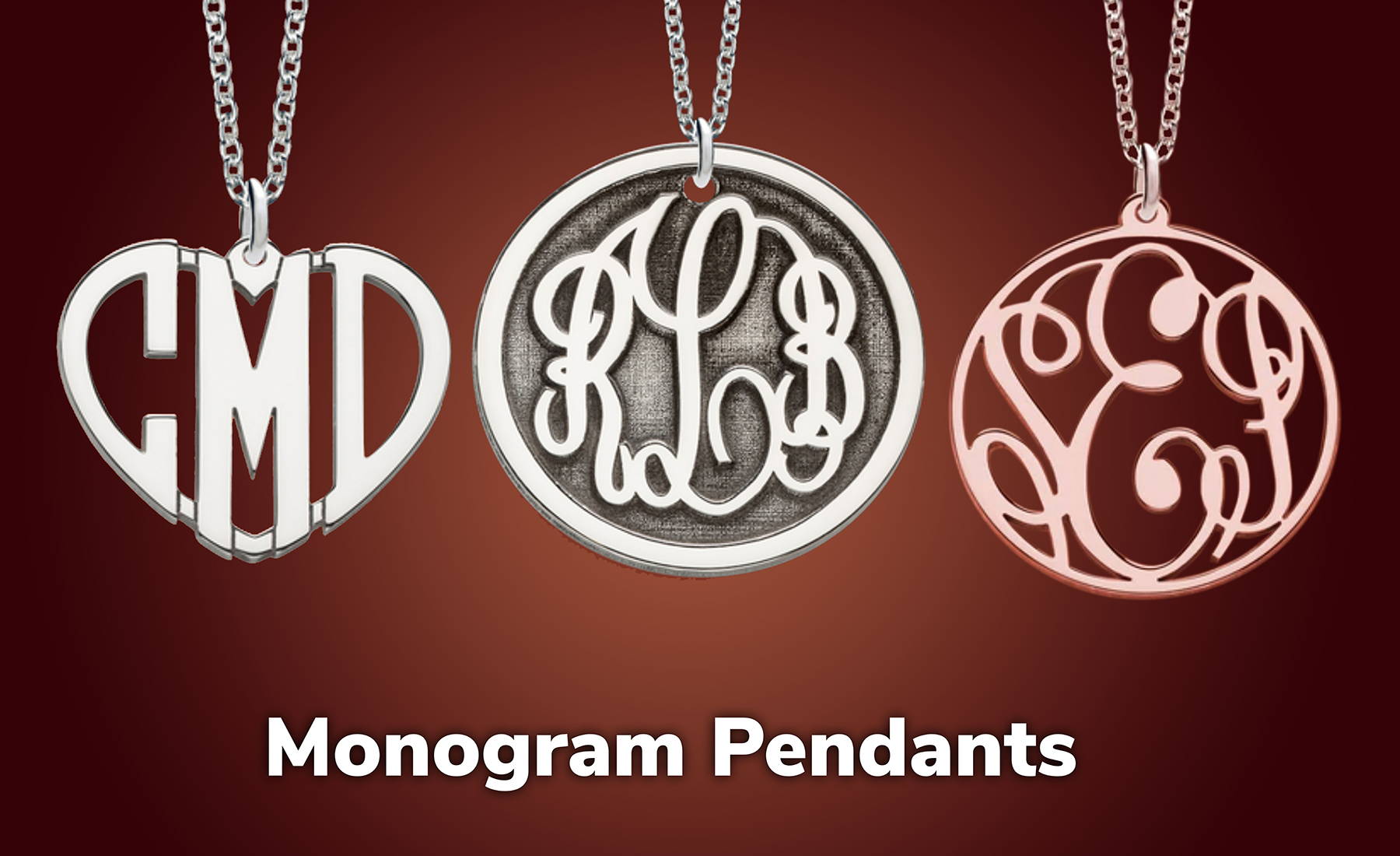 One of the fastest growing trends that just keeps rising in popularity is the monogram. If you're new to the concept, monograms are designs that combine 2-3 letters of the alphabet (often a person's initials) together in a stylized form.
In a market where mass-produced apparel and accessories are the norm (and generally expected), monogrammed items offer a classic – and classy – way to add a pop of personalization and style in unexpected places. Once relegated as a gift for generations gone by, this trend is gaining popularity for younger generations (especially millennials!) for all kinds of occasions.
Luxury brands have used monogramming techniques to drive sales for years but that doesn't mean this trend is out of your price range. Especially not when it comes to jewelry.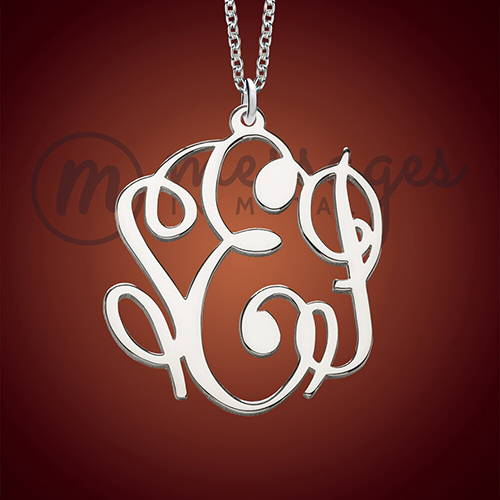 Monogrammed jewelry is a wonderfully unique gift for almost everyone! It's personalized, creative, and already gaining traction with celebrity fashionistas all over the world. You too can afford a quality jewelry piece – personalized and just as gorgeous as those designers - on just about any budget.
If you're curious about this trend and want to know all about it – including how to pick out the perfect monogrammed piece for any occasion – we've created this helpful guide. You'll learn the history, significance, and the hottest trends in monogrammed jewelry.
A monogram is a typography motif – a decorative design or pattern – that involves the use of two or more letters combined or interwoven together in a stylized manner. Traditionally, they use a flowy, cursive font to achieve the look.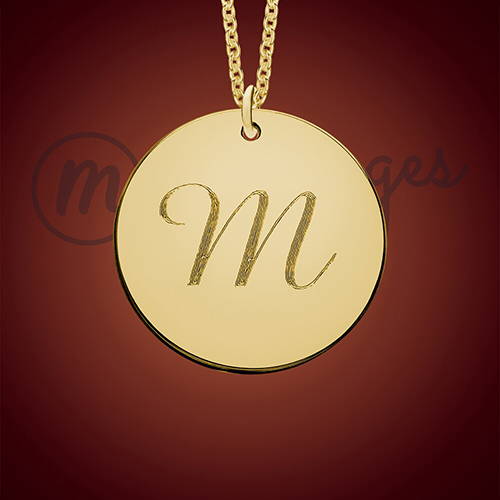 They are often used as a logo or to add initials to a personal possession. In many ways, monograms are very similar to initials, though they have some specific rules about the order and presentation of each letter in the monogram and what they represent.
Generally, these monograms are used as a way to identify an item as belonging to a particular person as well as adding a unique decorative element to it. It sends a message about the personal style of that person.
While the trend is very popular today, it has a long history that might surprise you! Monogramming has been around for quite a long time and the practice has roots that go back several millennia.
Most historians agree that monogramming dates to early Greek and Roman times. In the earliest usage on record (around 350BC) Greek coins began to circulate with unique lettering on them, often the first two letters of the city's name. This was used by the city's ruling members to recognize sovereignty in their area. These coins mark the transition from an older traditional bartering system to the use of standardized coins for monetary system.
Later, monograms became commonly used in Christian iconography to depict the initials of Jesus Christ. These "Christograms" were combination of letters used to abbreviate those initials. The most significant one is the Chi Rho, a symbol used by the Roman emperor Constantine as part of his military standard.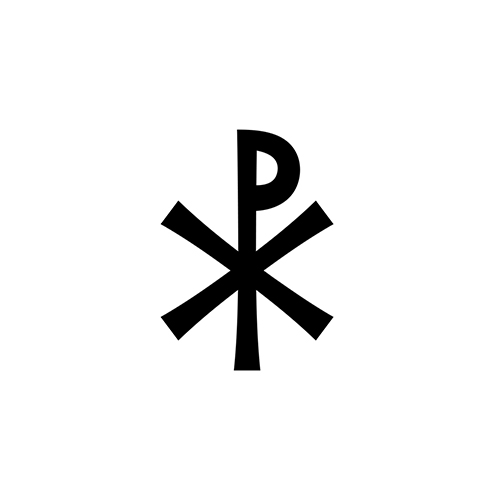 In the 8th century, Charles the Great, more commonly known as Charlemagne, incorporated his own monogrammed initials to represent his power and influence over geographic areas he conquered for the Roman Empire. Inspired by this, many others did similarly.
It is at this point that monograms began to be used by royalty or military powers to show ownership of goods and other items. Putting initials or monograms on them was a way to exert influence or power over areas and people beneath them.
ART, HISTORY, AND THE VICTORIANS
Monograms continue to appear historically as a sign of nobility and royalty. Monarchies across the globe used them as a seal of their power and prestige and in many cases soldiers, bureaucrats, and anyone else who worked directly for them had this seal somewhere on their person. Countries like Thailand, Russian, Sweden, Germany, and Great Britain employed use of them for centuries. You can even see some today with modern Danish coins!
Through the middle ages and beyond, monograms became a popular way for artists to label their work. These early craftsmen would add this mark in lieu of a full signature on any items they made as a way to brand themselves to their patrons and to any who might admire their pieces.
This trend continued well into later eras for many artists, including the famed painter Rembrandt Harmenszoon van Rijn (1606-1669), who signed many of his most famous paintings "RHL."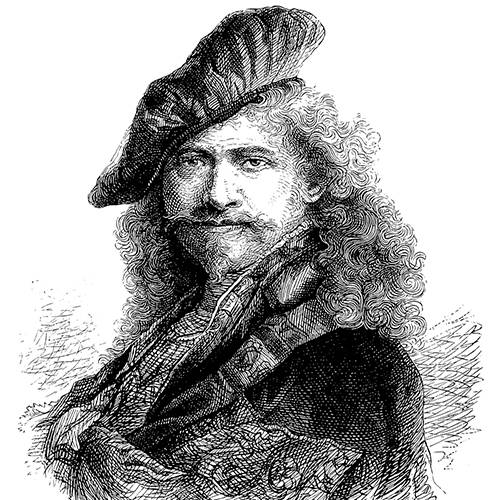 Rembrandt Harmenszoon van Rijn (1606 - 1669)
It wasn't until the Victorian era that monogrammed items became popular for individual use. First, monograms were just exclusively by the aristocracy. It was quite common to see them sewn into the fabric of garments to keep one's clothing separate in the wash. Later, other objects began to bear the same motifs: pieces of silver like the flatware, mirrors, and objects like lockets and other jewelry saw them engraved on the surface.
It was during this time that the modern style of monogram was developed.
Today, monograms are more popular than ever. They can be found in many popular luxury brands across the broad. One of the most famous, the stylized "LV" of the Louis Vuitton brand, was actually developed in 1876 and is still present in popular culture today. They aren't the only brand to rely on the marketing power of the monogram. Others, like the double C's in Coco Chanel, are just as well-known as the name.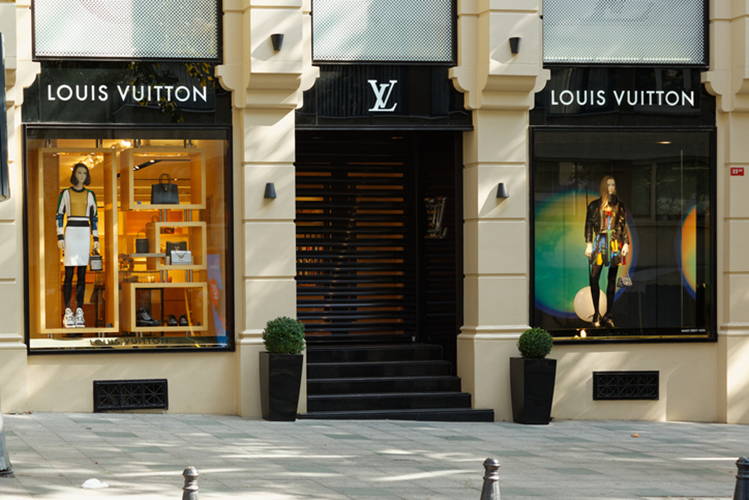 It's also even more popular for personal use now than it has ever been. As people move away from the fast fashion industry, they instead want something unique, personal, and quality.
Monogrammed items – especially jewelry – offer all of that and more. It lets the modern person customize their look on their terms and with something unique to them.
The modern monogram looks very different from its original predecessors. It also follows a different set of rules. If you are interested in purchasing a monogrammed item – either for yourself or as a gift – one of the most important decisions you'll have is what style you choose. However, most of that decision lays in the context and occasion that you're buying for.
There are two distinct styles of monograms to choose from. These individual styles vary slightly yet each is a great way to display your personal monogram.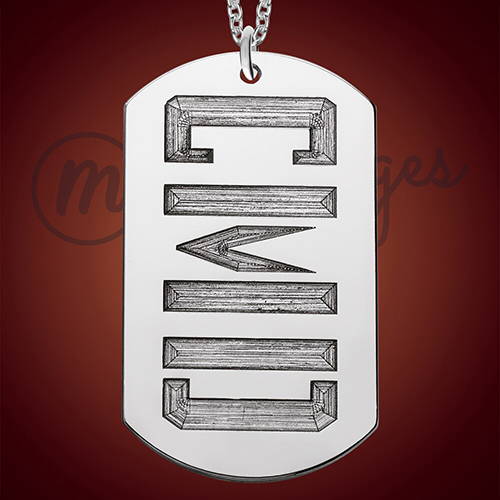 This is a monogram where all three initials are the same size. This type of monogram is only almost exclusively for personal monograms. Usually in a block monogram, your initials are presented in order: first, middle, and then last.
Large Center Letter Initial Monograms
Conversely, this type of monogram can be used for several occasions. With personal monograms with a larger center initial, the order typically goes: first initial, last initial, and then middle initial. However, for other cases (as we will discuss below), that changes!
MONOGRAM OPTIONS FOR MEN AND WOMEN
Not only should you account for the style of monogram that you find most appealing but also take into account other important factors. The gender of the recipient, their marital status, the item that you're monogramming and their family roles can help you determine which monogram works best.
For a visual look at monogram styles and types, refer to our handy chart below.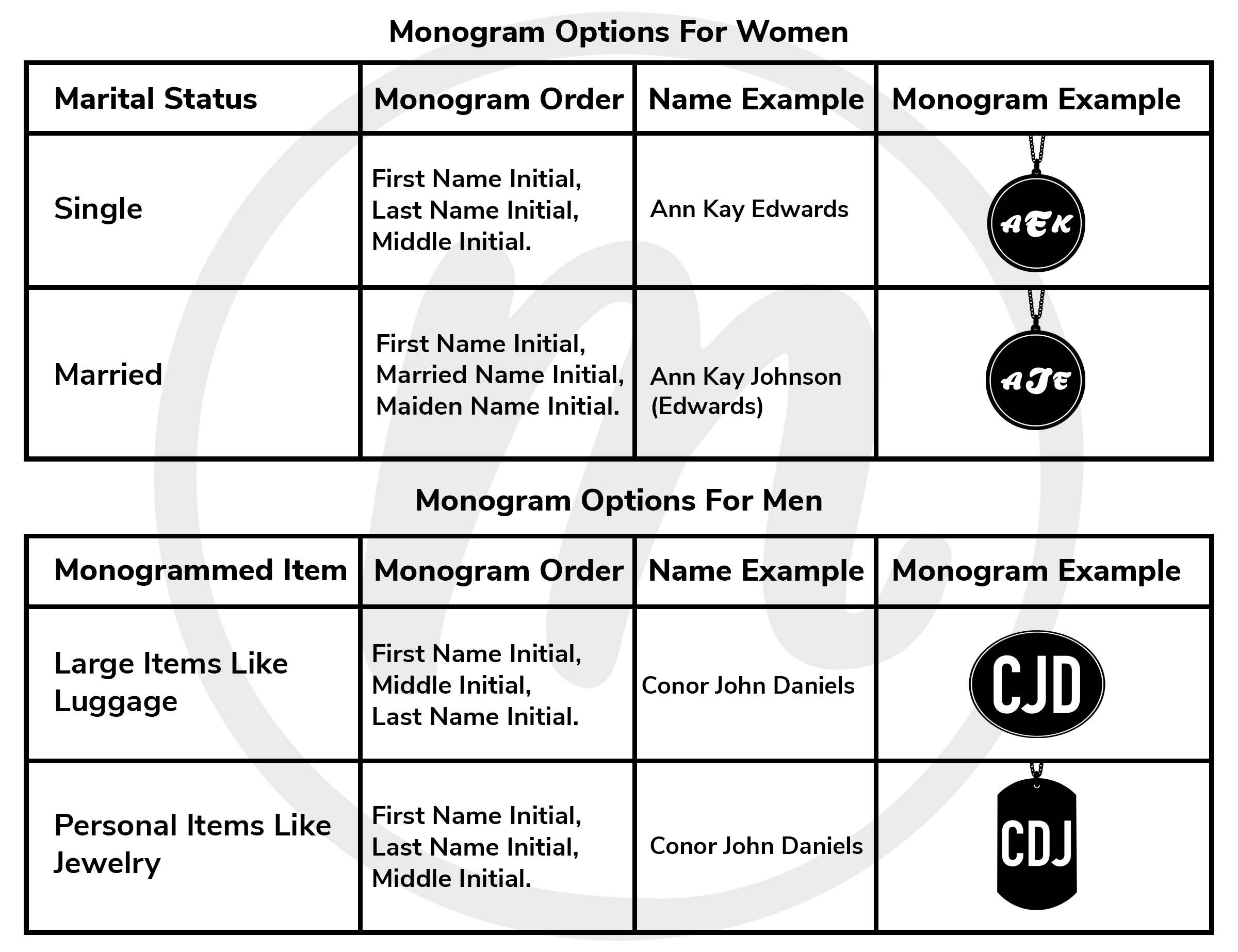 It's important to know that while these guidelines do exist, you shouldn't feel completely locked into them! If you have an idea for a unique monogram style, let us help! Custom designs are our specialty and we can help you create the monogram design that captures your individual style, a family element and so much more!
MOST POPULAR gift ideas FOR MONOGRAMMING
It seems like there are endless options for items to have monogrammed, especially for gifts! Today, you can get just about anything you can imagine personalized with a set of monogram initials. None of them are bad options for gifts – but here are some cool options for you to consider!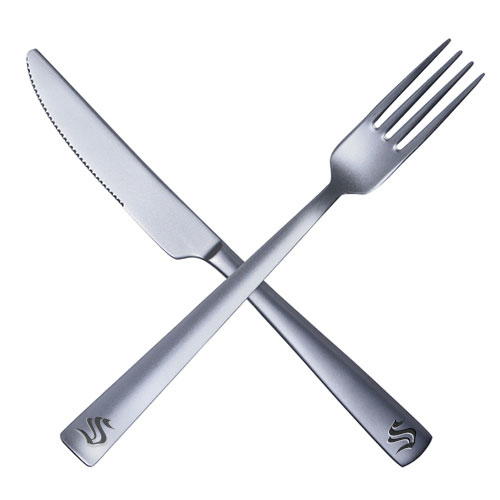 This is an incredibly popular gift idea, especially when it comes to wedding presents. Long stemware is the most popular item to be monogrammed but items like plates or even silverware are joining wine glasses on gift registries.
Serving trays or even cutting boards have become part of the trend as well, proving that there really isn't anything you can't personalize!
---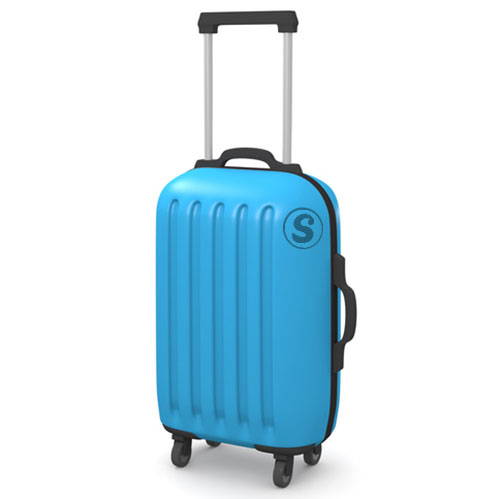 Not only does adding a monogram to your luggage make it stand out, it also makes it much less likely to be lost or stolen while you're traveling. Large suitcases aren't the only bags to be monogrammed.
Smaller items like laptop cases, briefcases, tote bags, and even purses are easily monogrammed for that personal touch.
---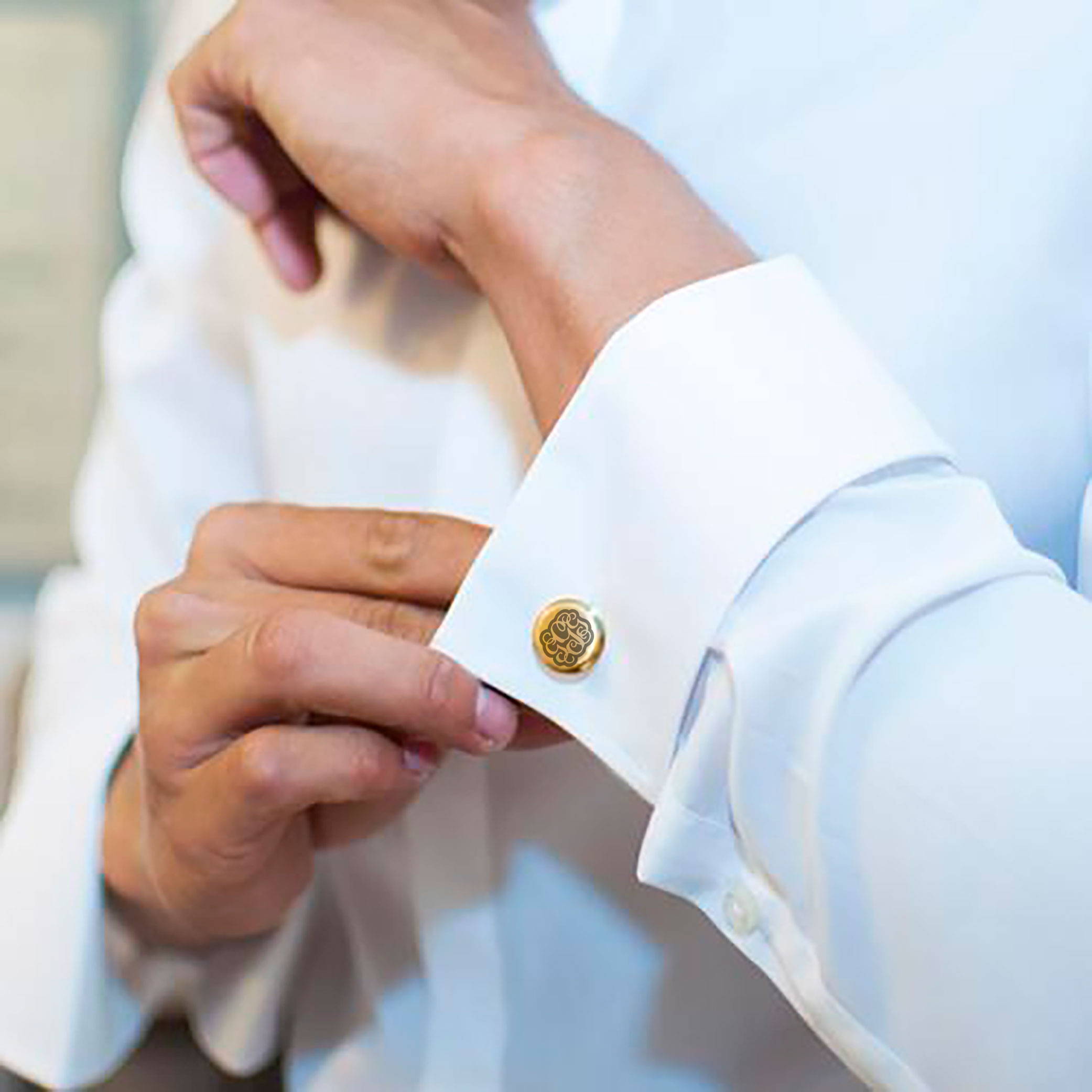 Much like the Victorians, modern gentlemen have found a use for the monogram on various items of clothing. This is a stylish and often very subtle way or marking a person's clothing. Generally, the monogram is on the collar or cuffs of a button-down shirt and may be in complimentary or contrasting thread, depending on the owner's preference.
You can also find monograms on loungewear like bathrobes. They're a particularly chic option for bridal party gifts, don't you think?
---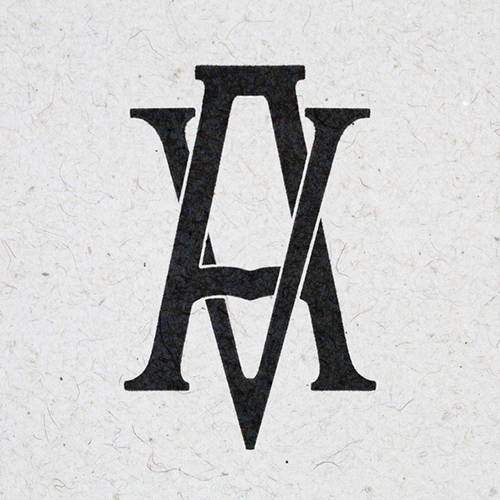 Personalized stationery sheets like notepads or notebooks are a popular item to gift to others, especially with a lovely monogram on the cover or top of the item. They make great smaller presents for a casual occasion like a birthday.
Personalized monogrammed letterhead is often seen in law offices or other businesses that send missives and correspondences through traditional mail.
---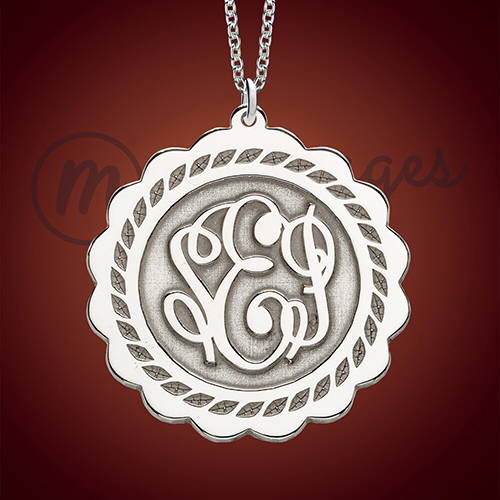 Arguably one of the oldest – and most popular – monogrammed item, who can forget the classic monogrammed jewelry? After all, the Victorians once monogrammed jewelry like lockets and pendants to denote their ownership or give it greater meaning.
If you want to give a gift that lasts, jewelry is a fantastic option. While lockets aren't as popular now as they were, that doesn't mean you won't find plenty of great options like rings, pendants, bracelets, and even earrings bearing that personal touch.
BEST OCCASIONS FOR monogram jewelry
Jewelry is a great gift for almost every option but sometimes, certain types of jewelry may be more appropriate than others. That's why we've assembled a list of perfect occasions for monogrammed jewelry!
BRIDAL SHOWERS AND WEDDINGS
It's become a widely popular practice to give monogrammed gifts to both bride and groom on their wedding day.
It's easy to pick a tasteful pendant or earrings for the bride or, in the case of a bridal shower, the bride-to-be, with her married monogram on it.
For the groom, a tasteful set of block monogram cufflinks with his personal monogram or, if they are a couple who shares everything, even their married monogram, makes a great gift.
---
What better way for a family to show Mom how much she is loved than with monogrammed jewelry!
Depending on the font used for the initials, monogram pendants often have a flowy script that translates perfectly into a pendant necklace. Combined with birthstones of her children – or grandchildren – and it's a winner every time!
The birthstones can be arranged in any order that you choose and the pendant can hold as few as one and up to six birthstones. A versatile pendant, you can typically choose from silver, gold plated or rose gold plated!
---
This is probably the most obvious one on our list because who wouldn't like to gift or to be the recipient of monogrammed jewelry!
Everyone likes receiving jewelry from their birthday, especially when it's a fun, personalized piece that well reflect their style. With the options of fonts, sizes, and shapes that a monogrammed necklace or even signet ring offers, you can find something to suit both masculine and feminine tastes.
And you can choose any initial that holds special meaning! The first letter of a last name, a letter that begins a child or significant other's name - the possibilities are endless!
---
Remembrance jewelry has become increasingly popular over the years, especially to memorialize loved ones.
Wearing the monogram of someone who has passed is a great way to memorialize them, especially as there are many options that include cremains keepsakes.
You can choose to display their initials or maybe even a combination of your initials and theirs. Many styles can be further accented with birthstones to increase the emotional nature of the monogrammed jewelry.
OUR MOST POPULAR monogram jewelry
Monogrammed jewelry is incredibly popular right now and that trend doesn't seem to be waning anytime soon. Personalized monogrammed jewelry creates a unique piece that is entirely yours. Let's be honest about one thing, though. Nothing is more classic than a monogrammed necklace. So what are our most popular trends for monogrammed necklaces?
This is our most popular style, especially among moms! The Silver Birthstone Monogrammed Necklace is a classic monogram with a lovely floral script and adorned with birthstone crystals to signify the important people in your life. This round pendant measures 7/8" x 5/16" and can be customized with up to six Swarovski birthstones to compliment the design.
This piece is also available in gold plated and in rose gold plated. A birthstone monogram necklace is a great gift for mom or grandma on her big day!
---
If you want a simple, understated option for teens and young women, this Gold Monogrammed Heart Personalized Necklace is your pick. The heart shape has a youthful, playful design that will appeal to the young and the young at heart. It's a more modern take on the classic block monogram style that still manages to be timeless as well. The pendant measures 3/4" x 5/8", making it a great selection for someone who prefers smaller, understated jewelry pieces in their collection.
This gold monogram necklace is constructed from 24k gold plating over anti-tarnish silver. Each monogram is three letters of your choice. This piece is also available in silver and in a rose gold finish!
---
This is by far one of the most unique styles we offer for monogram necklaces. This Round Silver Initials Personalized Necklace is a great option for someone who might be a little outside the norm. The medallion is GrecoRoman inspired and has an interesting motif around the monogram in the center. It's stately and evokes a very classic feel. The uniqueness lends itself to a very modern trend of blending multiple older styles into something brand new. This medallion is 7/8" in diameter and is made of sterling silver.
This is a great idea for a man or a woman that likes a statement piece or wants a unique pendant that can transition easily with any attire. You can add a generous amount of engraved text to the back.
CUSTOMIZABLE options for MONOGRAM JEWELRY
If you're looking for a quality, personalized monogrammed gift for a loved one (or yourself), then we hope you'll consider something Messages in Metal. At Messages in Metal, we offer a completely customizable experience with satisfaction guaranteed. We know that you have plenty of options for jewelry, but we also know that ours stands above our competitions for quality and unique designs.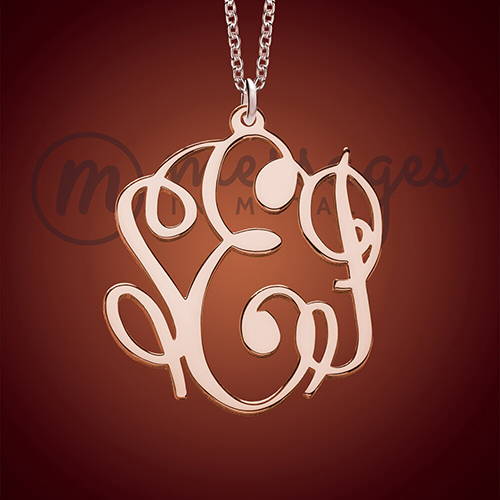 While do specialize in durable sterling silver pieces, most of our work is available in silver, 24k gold plated, and rose gold plated.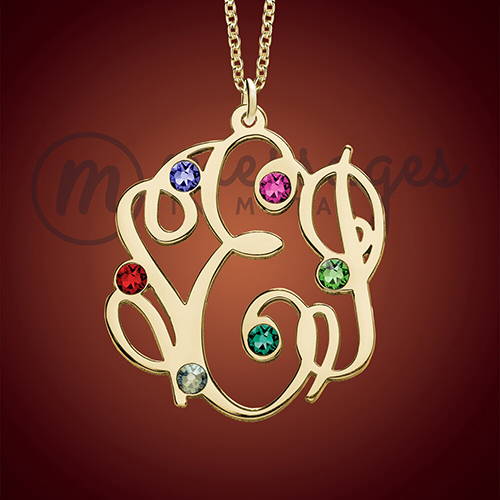 Many pieces come with the option to include Swarovski birthstone crystals for that added sparkle and a personal touch.
---
And if you don't see exactly what you're looking for, please reach out. We'll be happy to help you craft the perfect gift for your loved one.
THE GIFT OF monogram jewelry
Once a royal signature and design on currency, the monogram has become a staple for modern sophistication and style. Today, they offer a chance to express ourselves and our identity through our style. While many fashion trends come and go, monograms are timeless. The same can be said for monogrammed jewelry, as it's only gained popularity since the 1800's. Today, monogrammed jewelry is a thoughtful, personal gift for everyone. Find the perfect gift for your special someone today with Messages in Metal.
To explore all options we offer for monogram jewelry, please visit our full Monogram Jewelry Collection.
January 2, 2020 by Conor Daniels.