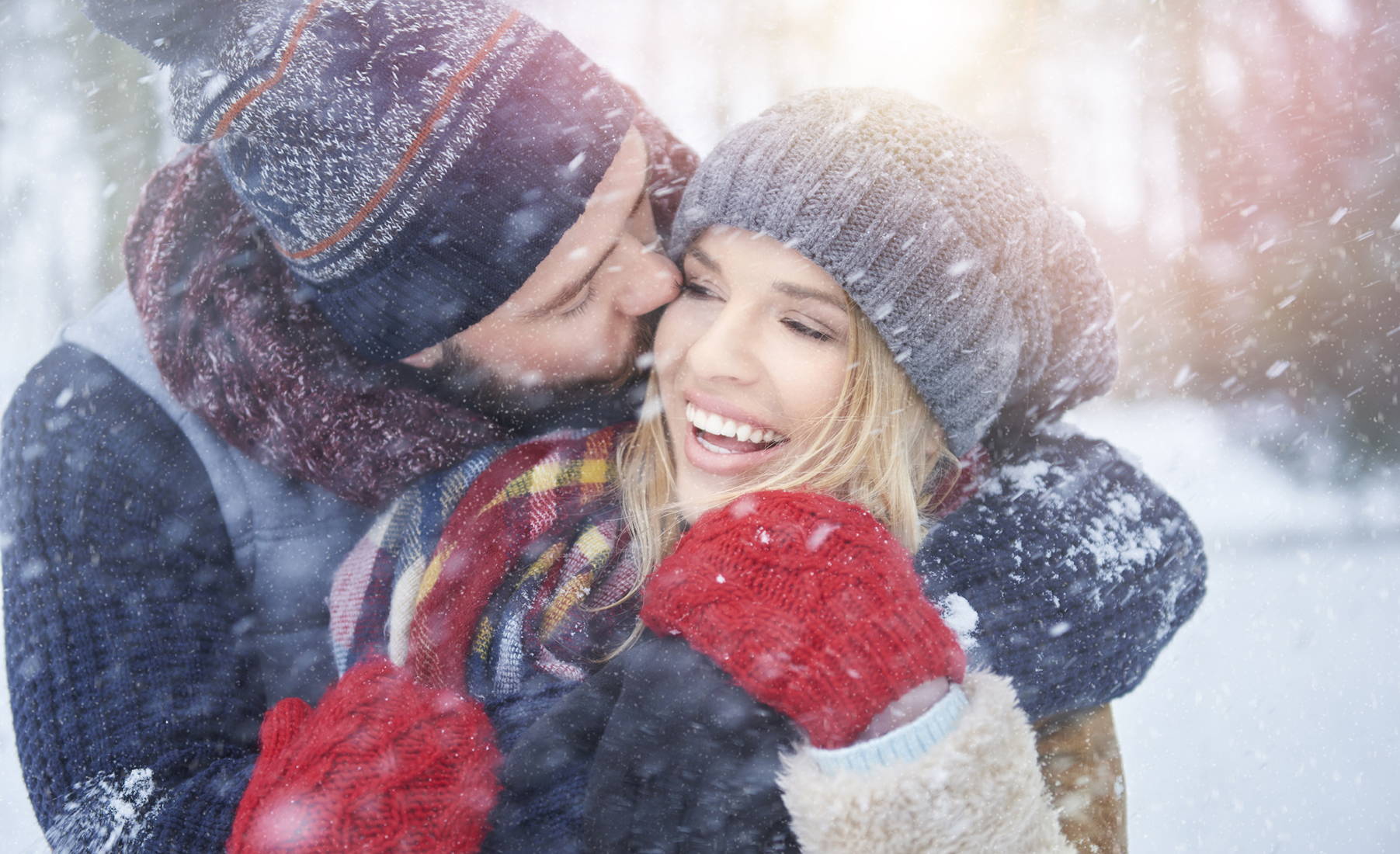 Winter is the perfect opportunity to snuggle up next to someone. The cold days and long, dark evenings provide lots of excuses to kindle a new romance or just keep your existing relationship burning.
But the cold weather can be off-putting. Freezing fingers and dark evenings can make dating hard if you don't know how to make the most of the wintery weather. In this guide, we'll explore how to date in winter, why you should date, and give you some tips to make this winter the most romantic season of the year.
WHY IS IT A good idea to date IN THE WINTER?
Generally, winter is not considered the best season to date. The cold means outside activities can be challenging and uncomfortable if you don't like the cold or in some places, the snow. In addition, outfits are harder to plan when you've got to wear six layers, not to mention having Valentines' Day around the corner adds even more pressure and raises expectations. But dating in winter can actually be super fun if you're willing to embrace the cold or plan around it.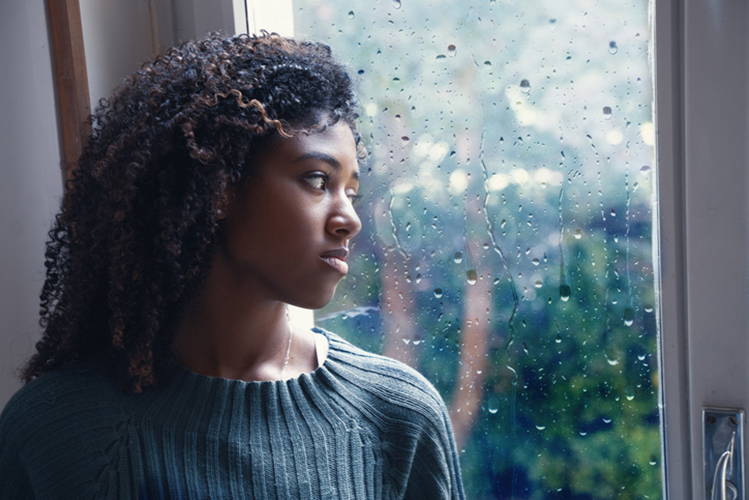 Winter is the time of year when over 10 million Americans suffer from SAD (Seasonal Affective Disorder). This means that a lack of sunshine and fresh air can result in mood swings, depression, increased anxiety, tiredness, weight gain, and a drop in motivation.
The short days and dark evenings can also make anyone who doesn't suffer from SAD feel unmotivated and unwilling to leave the warmth of our home. Otherwise known as the winter blues, this can have a serious impact on our mental health and the way we live our life.
But there are some things you can do to cure your winter depression and make sure your mental health and relationships thrive. Dating is just one great way to beat sadness and combat SAD.
Meeting someone new, getting to know your partner more, trying new things, and getting out of your house can help you feel better and more motivated. Dating during the winter can be a great way to get away from your everyday life and help you relax and take your mind off every stress like work, childcare, money troubles, and family stress.
During the winter months, it's very easy to sit in the warm and watch Netflix or just go to the cinema or a restaurant. These are safe options that keep you warm, but they aren't very exciting and may not feel very romantic.
Trying new activities with someone you care about can be a great way to bond, develop a deeper connection and spend time together. It's crucial to maintain personal relationships and ensure you feel motivated during the long, dark, cold winter months.
WHO CAN be involved IN A DATE?
When we talk about dating, we always assume it means romantic couples only. But dating isn't just for people who are loved up. Dating is really about getting to know more about someone and spending some quality time with them. Of course, this means it is usually reserved for new couples, but it doesn't have to be.
Dating your spouse can be an excellent way to keep your relationship fresh. Try to learn something new about each other on every date to make sure you are still paying attention to who they are as a person.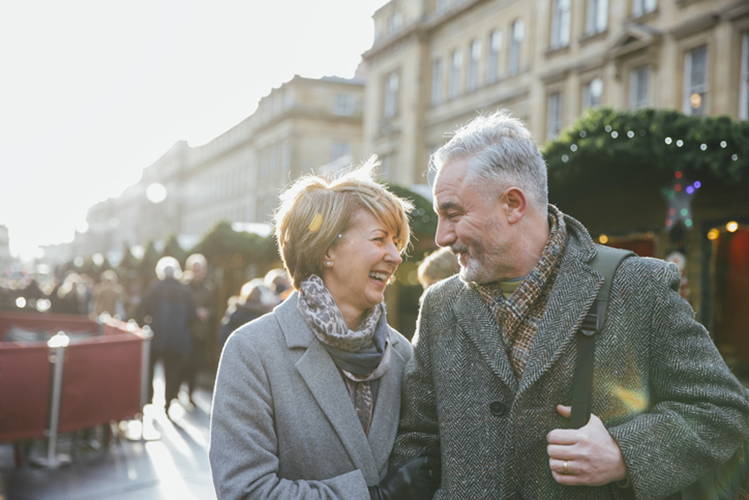 If you have children, going on a date can be an excellent way to spend some time together alone and remember who you were before the kids came along. It can help you reconnect and remember that you are two people who deserve to receive love and attention rather than just parents to your children.
Whether it's the first date, the fifth date, or the fiftieth date, spending some quality time together is crucial for a successful relationship.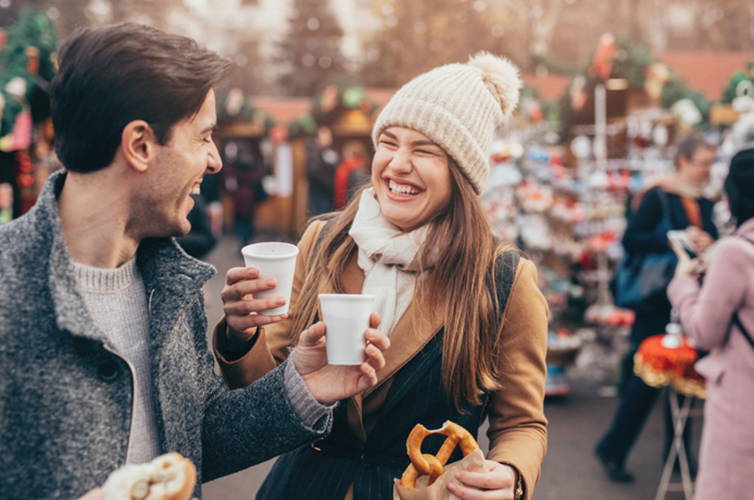 Dating is an excellent opportunity to introduce someone to something you love, try something they love, or try something new together. As well as just talking and getting to know more about each other, more adventurous dates can be a great way to learn how well you work together as a team, see how they handle pressure, and understand how they like to relax.
Taking your child or parent on a date is a charming way to spend time together. Just like a romantic couple, dating can help you get to know the other person as an individual.
Sometimes, parents have trouble seeing their child grow into their own person. Children can also struggle to see their parents as more than their role as caregivers. Going on a date together can help heal any rifts, explore a new side to the relationship and develop a stronger emotional bond.
Another non-romantic date can be to go out with a friend. It can be a new friend you want to get to know better or an old friend you'd like to spend time with.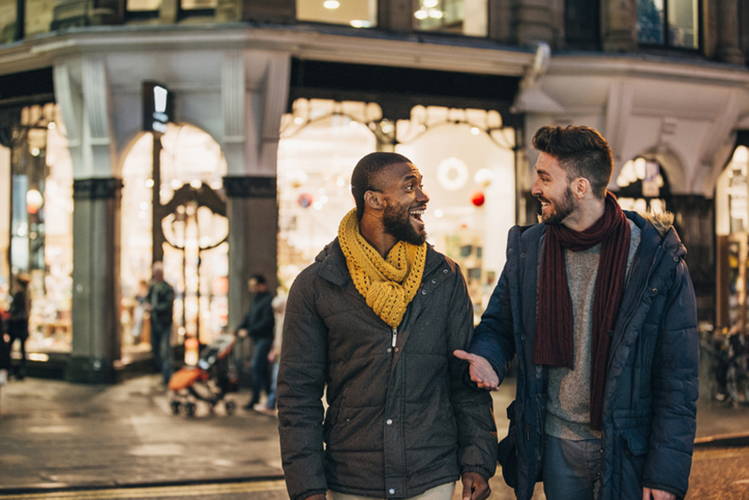 Dates can be a great way to spoil someone by buying them dinner or participating in their favorite activity. If you want to show some appreciation for a friend who has supported you, you can take them on a date to do something they love. You'll get to spend time together, bond, and relax.
Dating doesn't always have to involve another person. Going a date is really about doing something fun, spending quality time doing something you enjoy rather than just watching Netflix in bed, again!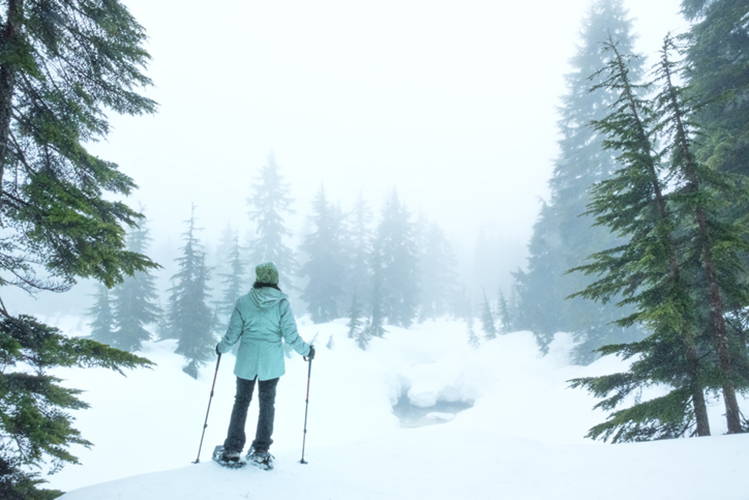 You take yourself on a date to try something new and take care of yourself. Show yourself the love and attention you deserve by getting out and about and doing something different.
20 IDEAS FOR winter dates
Coming up with ideas for dates in winter can be challenging. Some activities close over the winter months because of the weather, and almost any outside activity is more challenging. You have to take into account that bad weather might ruin your plans. So, we've compiled this list of the best winter date ideas for 2020 and 2021.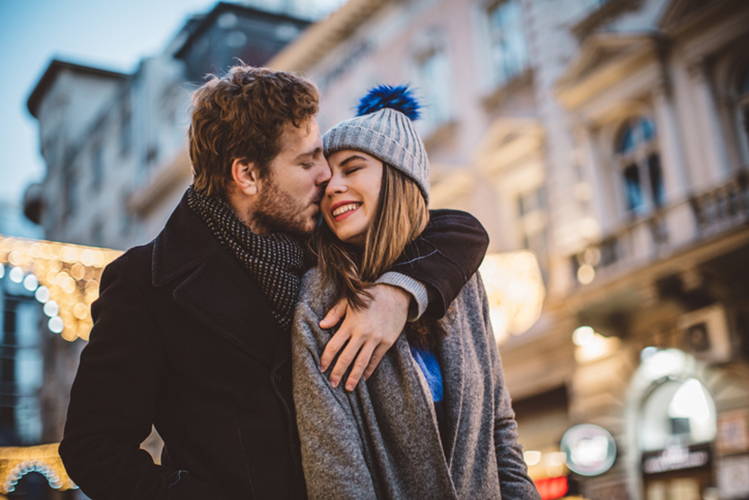 We've included everything from active and outdoor winter date ideas to cute indoor winter date ideas, so there is something for everyone. Of course, you can adapt these ideas to fit you, your date, and your location. We've also included dates for all price ranges, so if you want to treat your partner to a luxurious experience, then we've got the perfect date idea.
However, going on a date in winter doesn't have to be super expensive. More often than not, it's the thought, time, and effort that makes a date genuinely memorable, so we've also picked some amazing low-cost winter date ideas. We hope one of these ideas inspires you.
Ice skating is perhaps the most stereotypical winter date idea, but we had to include it because it's also one of the most fun winter date ideas! Ice skating is a very popular winter activity because it can really only be done in winter.
While lots of ice rinks are explicitly created for ice skating, some from lakes and ponds also make very beautiful scenic rinks on which to skate. Although you should take care as the ice may not be as thick as you think. If you plan on going ice-skating, you'll need to wrap up warm, and gloves are an excellent idea if you were to fall.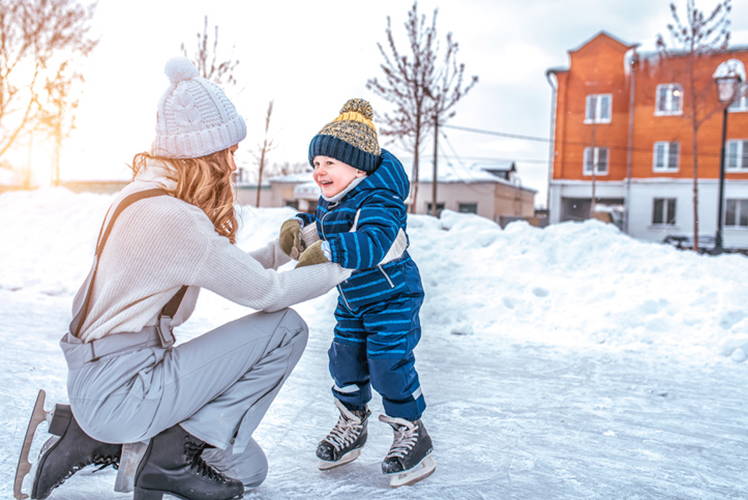 Ice skating makes a great winter first date idea. Trying a new activity together can be a great way to break the ice (not literally!) and encourage conversation. Any awkward silences can be covered by concentrating on what you are doing. Not to mention, making a fool of yourself and falling over is sure to make the other person laugh.
A movie night at home might sound like a pretty standard date night. But we're not talking about sitting on your couch with pizza in your pajamas watching Netflix or Amazon Prime. Making a movie night into an extraordinary date can be super easy and affordable. Putting extra effort into the decoration or your outfits can make a huge difference.
Why not give the whole night a theme? You could opt for the golden age of Hollywood and watch classic films. Hop on your computer and print a movie premiere invitation for your date with a red-carpet dress code. If you've got a red carpet (or a red coat/ table cloth), roll it out down the stair so they can enter in style. Drink champagne and eat fancy finger food, so you feel like you're at a premiere.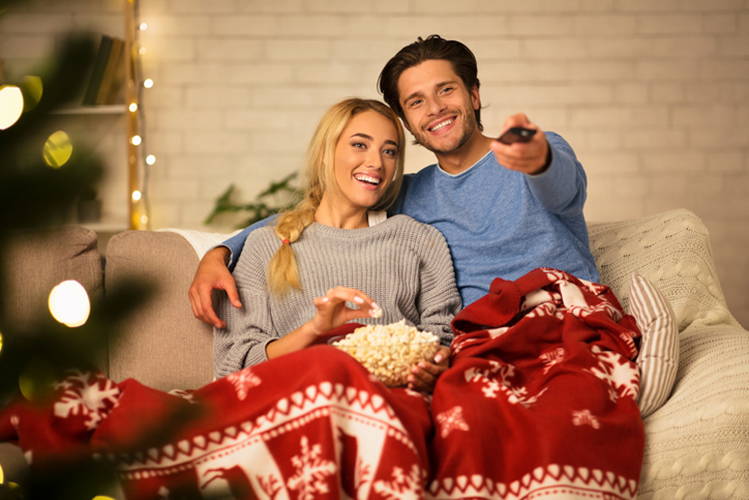 Or you could choose a cartoon film as your theme and build a fort of blankets and cushions. We also love the idea of hanging fairy lights outside, wrapping up warm, and watching a film outdoors on your deck. If you have a projector, you could even make a drive-in movie in your yard, complete with tickets, popcorn and vintage clothes.
No matter what theme you choose, the more effort you put into food, drinks, clothing, and special touches, the more spectacular your date night will be. If you can't decide which film to watch, do a double feature with a food break in the middle; You pick the first film, and they choose the second.
Visiting a museum is an especially great winter date idea during COVID. It's a fantastic way to get out of your house while still staying warm inside. Museums rarely allow you to touch anything, which means fewer germs. There is usually lots of space to walk around without getting too close to other people so you can relax and enjoy some time without stressing about COVID.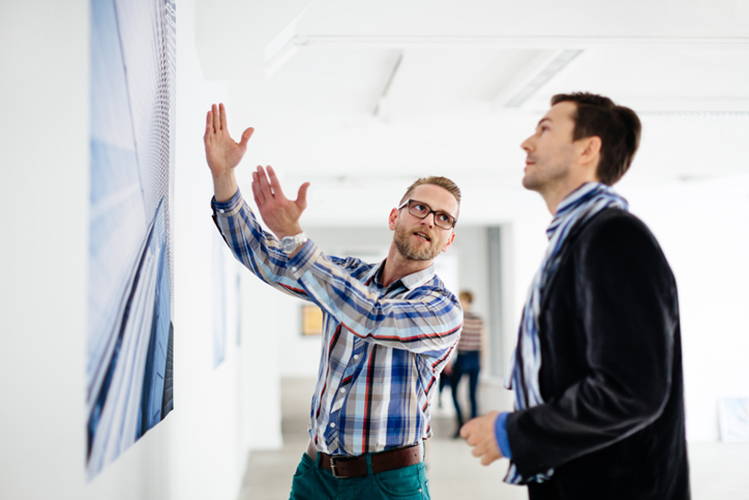 Museums are very educational, making them great for kids and parents as well as teenagers. Walking around a museum together has lots of prompts for questions so you can get to know more about how the other person sees the world and their opinions.
Museums can encourage all sorts of conversation topics that you may not naturally choose because of all the unusual and interesting exhibits.
Not to mention, most museums are indoor, which means you don't have to worry about bad weather ruining your date. With COVID keeping many things closed, some museums offer virtual museum tours from the comfort of your own home- virtual museum dates are the perfect winter date idea for 2020-2021.
They can also make good long-distance winter dates. Pair your virtual tour with a video call to spend time together even if you can't really be together.
Do you notice how you feel more relaxed when you go on holiday? Your schedule matter less, you stress less, and you spend more time relaxing with loved ones. Well, recreate this calm and relaxed feeling at home by having a staycation date. A staycation just means you act like you're on holiday when you're at home. Spending an entire day in a holiday mood with a loved one makes a perfect all-day winter date idea.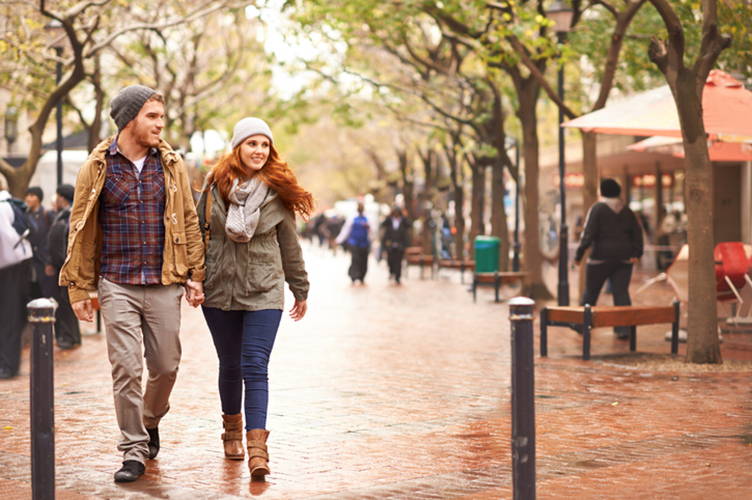 Sleep in late, go out for breakfast, don't do any cleaning at home, visit a local tourist attraction you've never seen before, have a long lunch, go for a short walk. Whatever you feel like doing together is what you should do. Remember how you feel when you're on holiday and apply that to your whole day.
This will let you rediscover your hometown and local area together in a new way. Spending an entire day together gives you more time to connect rather than just an evening date.
This is a great idea for married couples looking for a winter date idea. If you can, give your children to their grandparents or let them spend time with neighbors or friends. This gives you a whole day to enjoy being together without the distraction of children.
5. TOAST MARSHMALLOWS INDOORS
Staying warm inside, sugary food, fire…. The perfect combination for kids! Toasting marshmallows is practically a rite of passage for children and teenagers. It's fun, sticky, and tasty.
There's nothing quite like the slightly burnt taste of a marshmallow and the sound of children's laughter. Toasting marshmallows is an entertaining and somewhat messy winter date idea.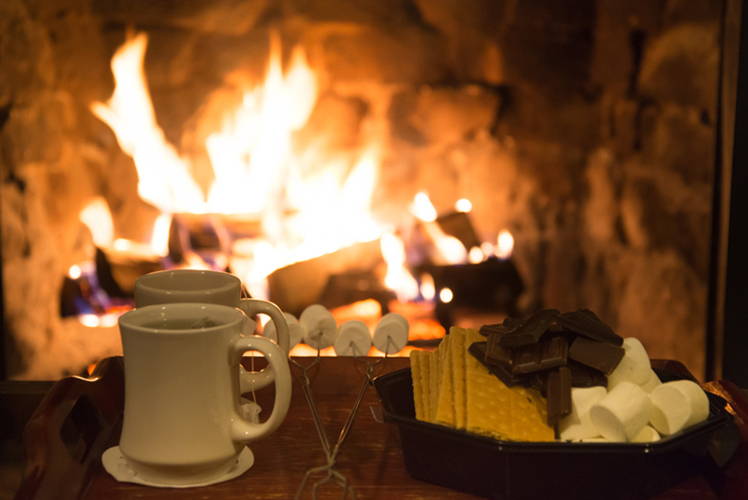 Give your kids wooden skewers or toasting forks if you have them, a tea light or a small candle, and a bunch of marshmallows. If you provide extra foods, they can make their own marshmallow sandwiches. You'll need biscuits, chocolate, sweets, strawberries, and other fruits. This is an enjoyable winter date idea that is great for any age.
Of course, if you are looking for a romantic winter date idea, toasting marshmallows can also be a very cute, cozy evening. A warm crackling fire, toasting marshmallows, and a glass of your favorite wine can be a great way to end a day. Unlike other activities toasting marshmallows doesn't involve lots of energy or distractions, so it is an excellent opportunity to actually sit and chat.
Sledding is super fun. It's a fantastic date for romantic couples, friends as well as parents and children. Everyone enjoys sledding because the adrenaline of speeding down a hill produces feelings of happiness and joy. It's a great chance to get outside and of something that will keep you warm while you enjoy the fresh air. We promise that trying to get back up the hill with a sled will definitely keep you toasty.
You can have sled races and compete against each other, or you can get cozy on the same sled: twice the weight means twice the speed!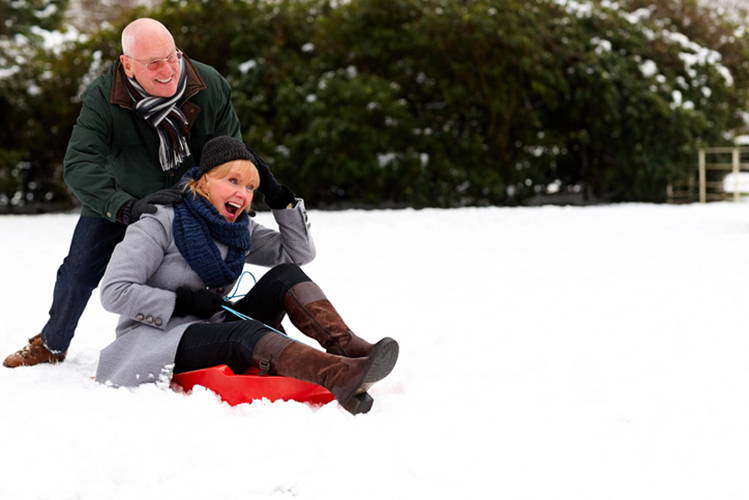 You might think that you can only go sledding if you've got snow. Well, fear not. For a unique winter date idea, why not go grass sledding. If it doesn't snow where you live, it doesn't mean you have to miss out on the sledding fun.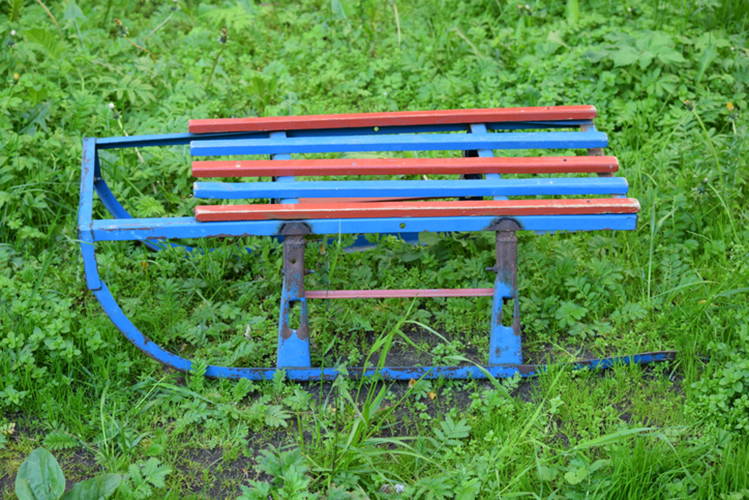 Grass sledding is still a super fun way to enjoy being outside, and generally, it's much less cold and wet. Grass sledding is almost exactly the same as regular sledding except the sleds have been adapted to slide over grass rather than snow.
You can go grass sledding using a regular sled on any hill but it is better to go to a grass sledding company. These companies not only maintain the hill so the grass is smooth and the ground isn't bumpy, but the sleds are designed for grass and not snow.
This is a really great idea for a father-son winter date idea. If you're super handy or want to spend even more time together, you could even build the sled together. Not only will you be able to spend time teaching some pretty cool skills, but in the end, you'll have a great sled for future use.
Having an indoor picnic is one of the most affordable and cutest winter dates you can do. Just like staying at home and watching a movie, the magic comes not from the amount of money you spend, but the amount of time, thought, and effort you put into the picnic.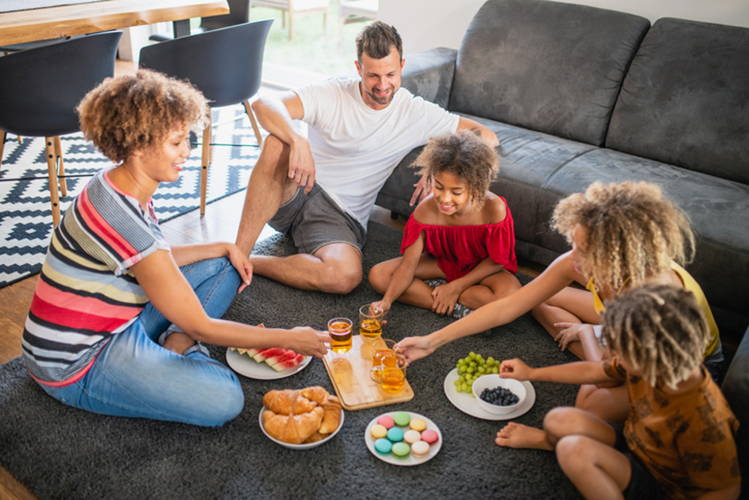 Try to clear some space so you can really lie down and relax on the floor- no chairs allowed! Lay out a blanket and decorate the room with flowers and plants to give an outdoorsy vibe. Pick your foods carefully; a real picnic should have finger food that can be eaten easily.
However, this doesn't mean you can't be fancy. Upgrade your sandwiches to include smoked salmon, cured meats, or avocado. You could even choose sushi or make a charcuterie board. If you want something a little different, you can pay for a picnic basket to be delivered to your home. Some companies also offer vegan or vegetarian picnic baskets.
Put on some cute music and close all the doors so you have a little bubble in which you can your date can enjoy each other's company. An indoor picnic is perfect for wintertime dating because it means you can stay in the warm and look ahead to when the weather warms up, and you can go for a proper picnic outside.
8. VISIT AN ANIMAL SHELTER
It isn't just humans who need extra love in the winter. The cold usually stops people from visiting animal shelters, which means our furry friends miss out on some love.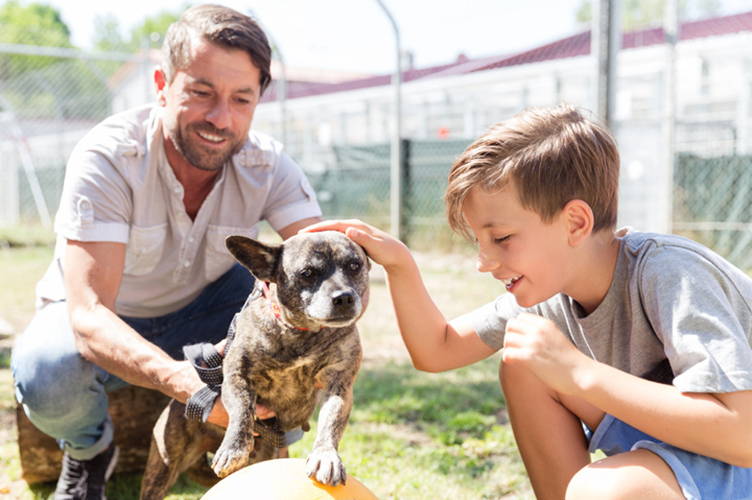 Grab your date and head to your local animal shelter to pet some adorable creatures. If you are still new to dating, seeing how someone interacts with animals can help you work out their character better.
Playing with cute animals is sure to put you and your date in a good mood because it has been proven than cute animals release happy endorphins in your brain. This means that you're almost guaranteed to have a good time.
Going to a spa is, of course, a perfect wintertime date. A whole day of relaxing and pampering feels excellent no matter your age or gender. However, some spas can be pretty pricey. A great alternative is to have an at-home spa day. As well as for romantic couples, this is a great mother-daughter winter date idea.
Spend some time setting up your bathroom or sitting room with plants and candles. It also helps to find a cool spa playlist or create your own playlist of your favorite chilled songs. Buy some face masks, foot scrubs, nail polish, deep conditioner, and body lotion in advance. The best part about having your own spa is you can pick products that suit your skin type.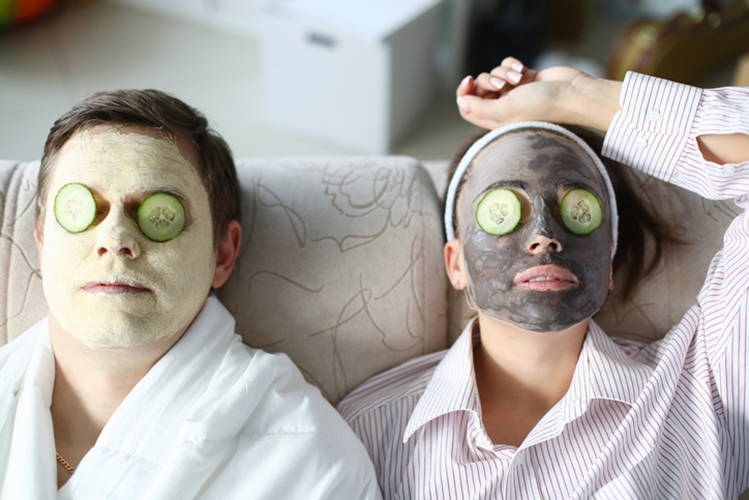 Take time pampering your partner. If you are doing this with your child, you can show them a great skincare routine and bond over mani-pedis. If you are doing this with a partner, you could give them a massage to wipe away those aching muscles.
You should also prepare some food and drinks. You can be super healthy and opt for smoothies, green juices, salads, and sandwiches. Or you can have a naughty spa day with chocolate-covered strawberries and champagne. Either way, you'll at least need to get some cucumber because no spa day is complete without cucumber slices to cool your eyes!
If the wintery weather doesn't bother you and you enjoy being outside in the cold, strap on your boots and go for a hike. Being out in winter can be great if you're wrapped up warm and keep moving.
If you're worried about the weather or the cold, pick a nice easy route and ensure you've got some extra clothing in your rucksack. You could even pack a hot chocolate flask to enjoy while you hike.
Take a moment to enjoy the fresh air and spend time together that isn't inside or online. However, you should probably have a backup plan in case the weather has other ideas!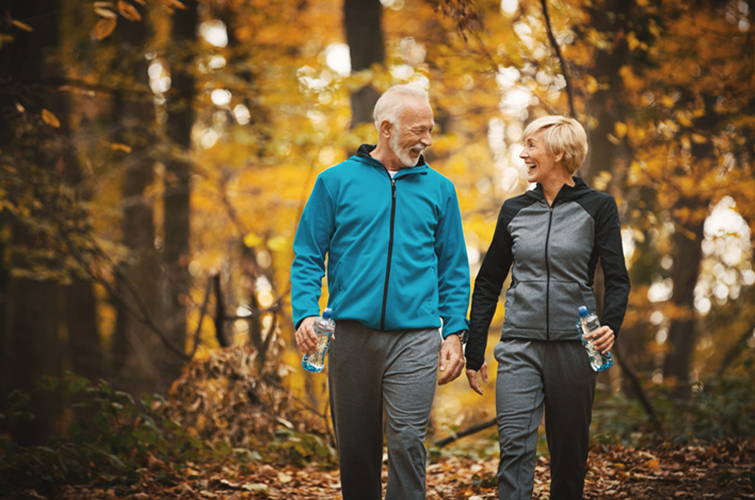 This is a winter date idea for teenage couples or just for friends. Many people snap loads of photos on their phones, and then we never look back at them. Sometimes a photo will make it to Instagram, but if not, the picture is lost in cyberspace. So, why not make the most of all those photos you've taken and never looked at?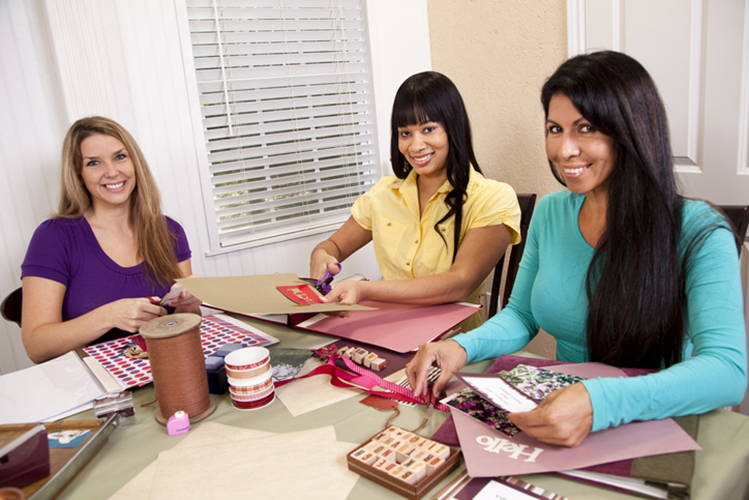 If you each pick 10-15 photos that you love and print them out. You can do this online and have the pictures sent to your house. You can meet up with your date and spend a few hours looking through the images you've both chosen and reminisce on old memories and make a cute album together.
You could add stickers and write the date to make a cute scrap back. It'll be a great reminder of how far you've come and remind you of all the great times you've shared together. Not to mention, it's super affordable, easy, and it doesn't matter if the weather outside is terrible!
If you don't want to go out into the cold the why not keep your date at home? Taking an online course together can be a great winter date. Not only can you stay in the comfort of your own home, but you can also learn something new together.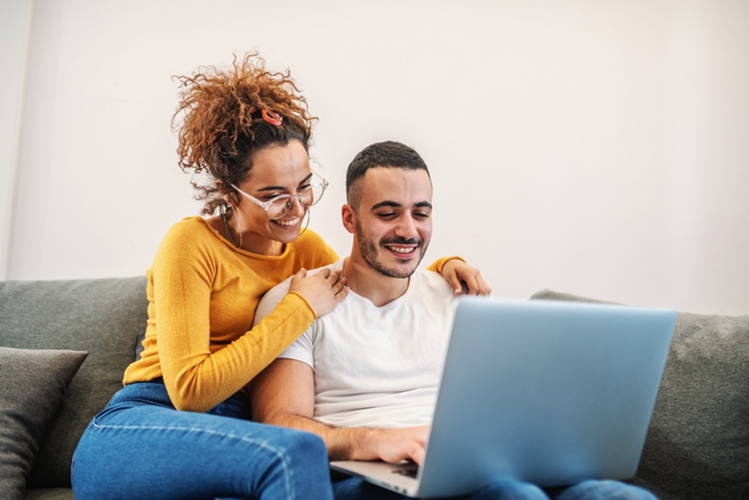 With so many activities now happening online because of COVID, you're sure to find something you both enjoy. There's everything from pottery, cooking, bartending, yoga, drawing, and photography to language lessons, wine tasting, academics, jewelry making, and music producing.
With so many choices, you can take a one-off course or subscribe to a series so you can have a different date night each week. You can select a free course which makes a super cheap winter date or a more expensive course. Just make sure if you need supplies, you get them in advance.
If you want to make your date extra special, you could give a personalized gift as a graduation present for graduating form your online course. We've put together this guide on how to gift something for graduation.
13. A NIGHT IN A NICE HOTEL
Sometimes, date night should be extra fancy. If you are looking to escape your kids for some peace and quiet or just want to put some extra effort into showing how much you care, a night away in a fancy hotel is a brilliant idea.
Get some fancy pajamas and spend the night in your hotel room watching tv and ordering room service, and drinking champagne. Or you can dress up and go to dinner in the hotel restaurant.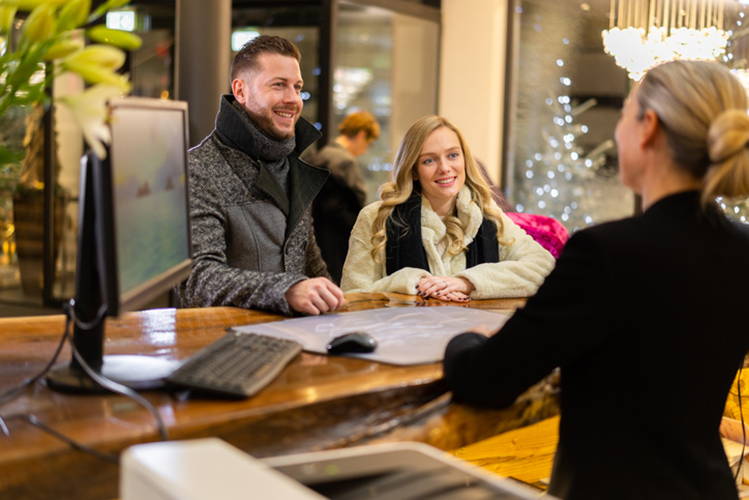 You won't have to worry about getting a taxi or driving home, so if you both want to enjoy alcohol, you can. For the ultimate experience, order breakfast delivered to the room the next morning for a little bit of luxury.
If you wanted to make it extra special, why not give a small gift to mark the occasion. A necklace like this infinity one is the perfect way to show your love and to remember how important it is to make time together.
14. SOAK IN A HOT TUB OR SPRING
Come rain, sleet, or snow, there is nothing more enjoyable than relaxing in a hot tub with someone you love. Natural, outdoor hot springs or a beautiful hot tub can be the perfect date idea.
Sitting together and enjoying the warm water forces you and your date to stop, relax and just enjoy each other's company.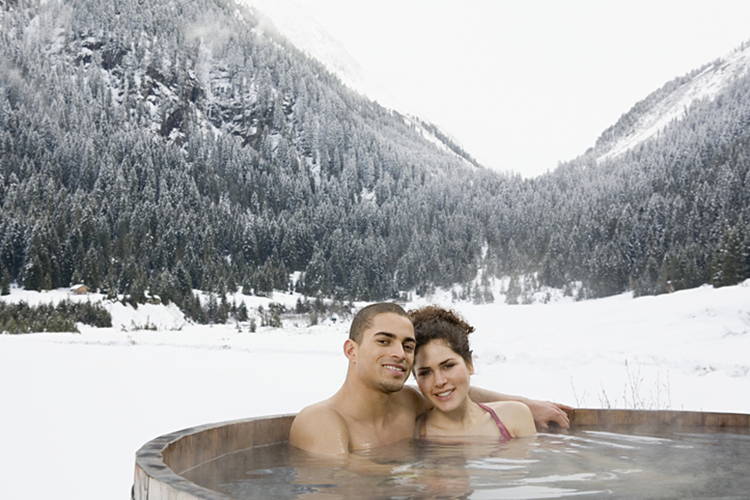 A glass of wine is the perfect complement, but make sure you use plastic glasses. This date can be made extra special if you watch the sun go down and the stars come out for a romantic evening. Lots of hot springs are super affordable, so you don't have to break the bank.
15. GO SEE A PLAY OR SHOW
Seeing a play or show is a brilliant winter first date idea. It's slightly fancier than just going to the cinema, and you can get a little more dressed up to show off. The show means you don't have to find things to talk about the whole evening and you won't have to deal with awkward silences. In the interval, you can discuss the play if you find yourself struggling for conversation.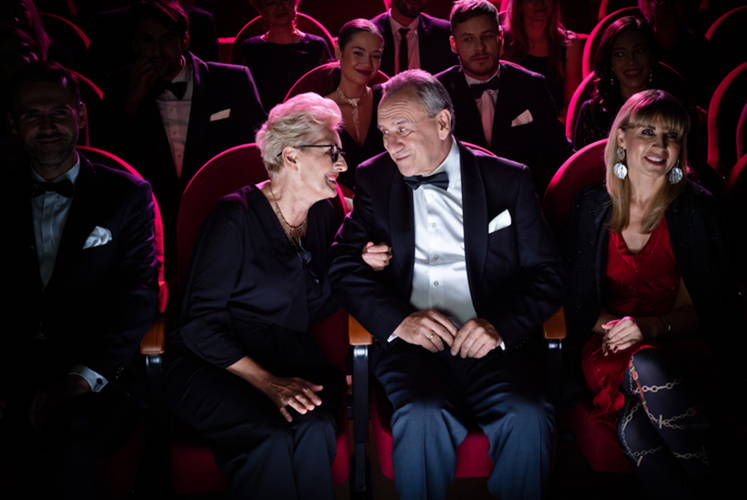 It's an ideal winter date because it means you can stay inside in the warm and not worry about the weather canceling your plans.
If you are concerned about COVID or are dating long-distance, lots of theatre companies are offering virtual performances so you can still see the show from your own home.
Virtual theatre shows are not only a great date idea, but they can also be a great way to mark more significant celebrations such as your anniversary if you are concerned about leaving the house. For more idea like this, check our guide to celebrating your anniversary in lockdown.
Another great winter date idea for friends or parents with kids. An escape room allows you to spend time together and work together to solve problems.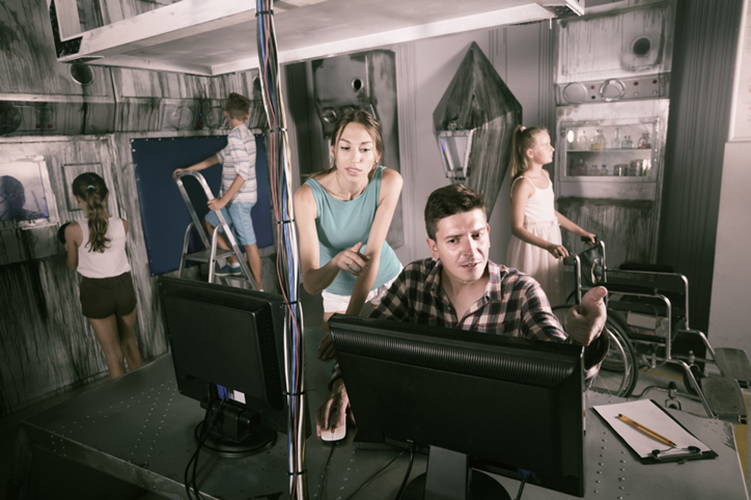 This can be a great bonding exercise as you try to cooperate in a new environment. Best of all? It's inside, and if you're worried about COVID, you're literally trapped away from other people making it a perfect COVID date idea.
Escape rooms are also a great way to get to know someone as you will see them stressed, under pressure, frustrated, and can learn about how they operate and think. Many escape rooms now offer an online version to do at home as well if you don't want to be physically locked in a room with someone!
17. ENJOY A MOVEABLE FEAST
If going to dinner sounds a little bit boring to you, spice it up with a moveable dinner. Pick an area of town with several restaurants and visit different ones for each course.
You could start in a bar, move to your favorite restaurant for starters, let them pick another restaurant for the main course, choose the dessert place together and then head to a final location for after-dinner drinks. It's a cute way to add something a little extra to date night and ensures you both love what you're eating.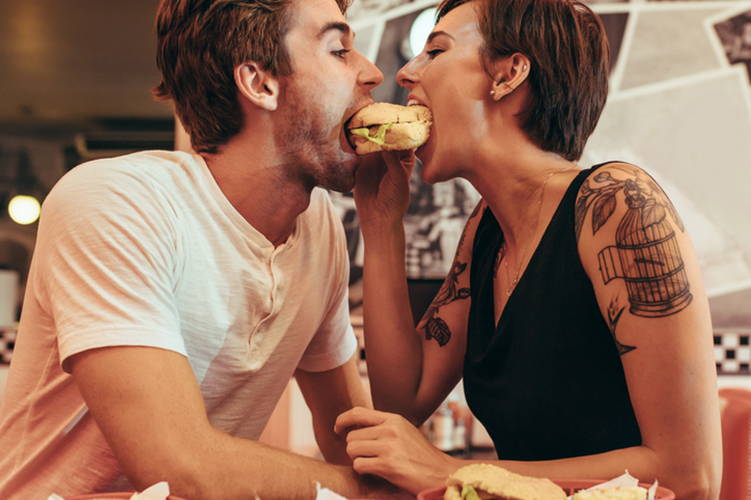 If your town doesn't have a massive amount on offer, you could recreate the journey at home. Let your date prepare two courses, and you can prepare two courses. Enjoy spending time together in the kitchen and create a fabulous feast of your favorite foods.
Arcades never really go out of style. There are so many game options, including mini-golf, the claw, hoops, and more, that you're sure to have a great time. You can work together to try to win a prize or a toy by the end of your date or compete against each other to see who can get the most prizes.
To make sure no one leaves broken-hearted, why not buy a small gift in advance like a cute necklace. Then, when you win the most prizes, you can give your date a nice surprise and help them remember the date forever.
This is a perfect winter date for anyone who wants to stay warm. It's also great for super competitive couples as you can battle it out, and whoever loses will undoubtedly want a rematch in the future, so you'll need at least one more date.
Nowadays, it so easy to get caught up on our phones, watching TV or Netflix or Googling something. Make date night a technology-free night.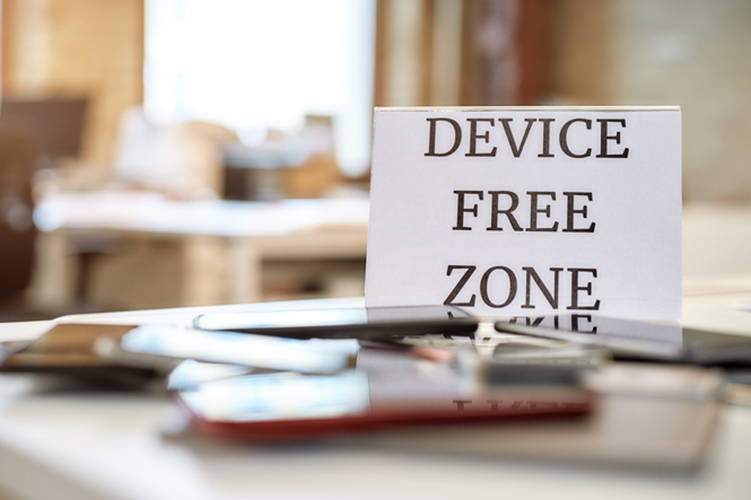 Cook something straightforward in the oven and then settle down to chat, play cards or a board-game, paint or just listen to music. (bonus points if it's vinyl!)
Leave your phones in the other room and spend some time getting back to basics for a really eco-friendly winter date idea. It's incredible how much you find to talk about when the distractions of technology have been removed.
Finally, if winter dating really isn't your thing, try spending some time together planning future dates for when the weather warms up.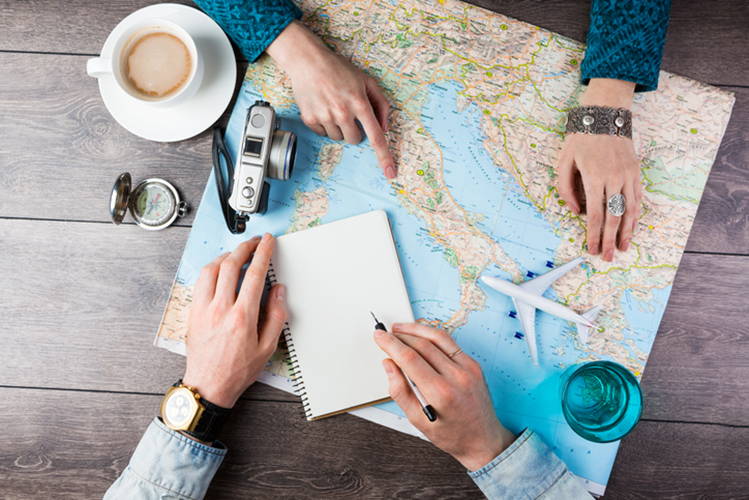 This will not only let you spend time with your partner, but you can look forward to the future and remember that eventually, it will get warmer. Plan summer dates, or maybe you can plan a holiday together. Think of everything from activities to outfits, dates, and locations and things you need to buy before then.
Planning something together shows commitment to your future and helps build trust in each other and in your relationship. It's also fun to think about all the things you have to look forward to. Why not plan a fantasy trip where money is no object? Or you can plan each other's ideal vacation to show how much you know about each other.
WINTER DATE IDEAS frequently asked questions
Do you have to go outside on a date?
No! as you can see, there are plenty of super fun winter dates that keep you in the warm and dry. Outside dates can be a great chance to get super cozy, but winter weather can often ruin your plans. So even if you had planned an outdoorsy date, it's best to have an indoor backup option in case you get snowed (or rained) in! You could have an indoor picnic, have a fancy dinner, see a show, create a spa in your lounge, or just look over old photos with a glass of wine.
What are some good low-cost winter date ideas?
When it comes to low-cost dates, the more thought and effort you put in, the more memorable they become. Some of our favorite low-cost dates are: Looking over old photos together, dressing up nicely for dinner, giving your partner a massage, or going to a museum. Most museums and art galleries cost very little, making them a good affordable or even a totally free winter date idea.
What happens if my significant other doesn't want to do my winter date idea?
Just like you need a backup in case of bad weather, you could always have a backup in case your date doesn't want to take part. If your date doesn't want to do what you've chosen, it doesn't mean they don't want to spend time with you, so don't lose heart.
You should ask why they don't want to do the activity you've chosen because they might have a very good reason such as medical problems or even a phobia of the activity. While you might be able to persuade them to try it, you shouldn't force them to do something they really don't want to do.
Of course, you could make a deal: If they do this with you, they can pick the date activity next time, and you won't complain. This way, not only will you get to do the activity you want, but you're also guaranteeing a second date!
What are some good winter parent and child date ideas?
The best parent/child dates are the ones where you work together. Try an escape room, quiz night, puzzle, or board games. Another thing kids love is to be able to show their parents something new. Let your child teach you something new like painting or horse riding or try something new together like a dance class.
Parent/child dates work best when you bring out your inner child and connect with them on their level so make sure whatever you do is suitable for children rather than trying to get them to do something they won't enjoy.
WINTER DATE IDEAS THAT warm your HEART
Dating in winter doesn't have to be cold and miserable. Winter offers some great opportunities to try something new and spend some quality time together to beat the winter blues. You don't need to spend your life waiting for summer to roll around.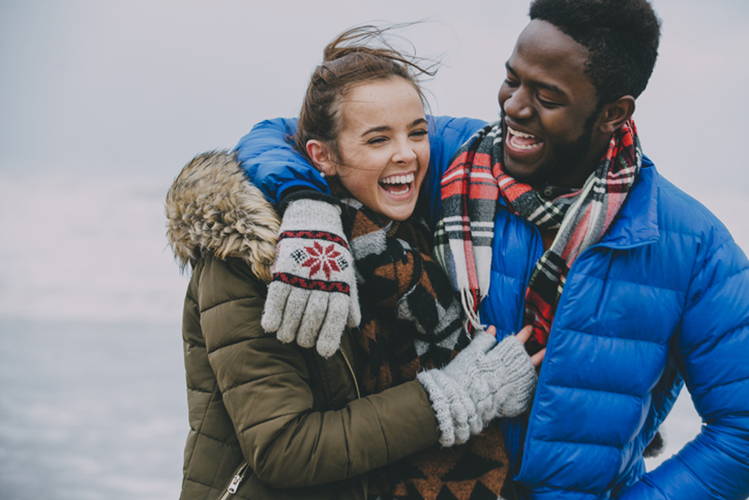 All you need is some extra planning. You don't even need a lot of money as there are plenty of super affordable or totally free things to do together for fun dates during the winter months.
Don't let a little bit of cold get in the way of spending time with people you genuinely care about. Whether it's your partner, spouse, friend, or child, make sure you make time to show them just how much they mean to you.
Further reading:
February 15, 2021 by Conor Daniels