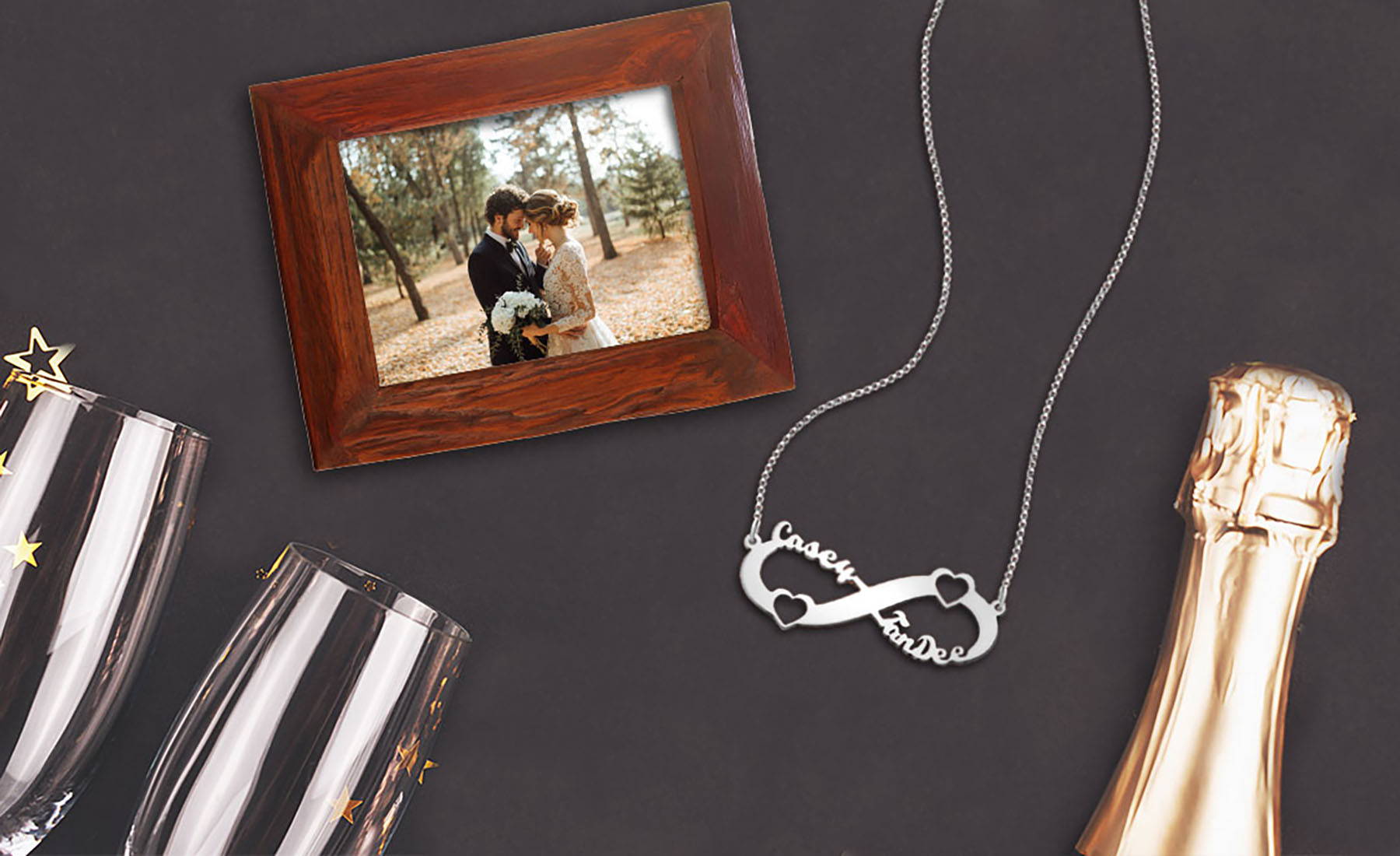 2020 has been a strange year for all of us. But despite this, time still moves on. As such, important events like your anniversary still needs to be celebrated. Now, that might make you feel panicked or worried. How on earth are you going to make your anniversary memorable when you can't leave the house? What should you plan in advance so you can enjoy the day? How do you separate it from every other day you've spent in lockdown?
With so many restrictions in place, it's challenging to know what to do. If you're feeling overwhelmed and unsure, read on! We've got you covered with everything you need to know to make your day as unique and memorable as it can be.
PRE-LOCKDOWN celebrations
When it comes to celebrating your anniversary, there are some common ways to celebrate that always spring to mind. They are the fail-safe ways to ensure your partner feels special and shows just how much you care. Depending on the anniversary, you could go for a nice meal or head to the movies to watch a film of their choice.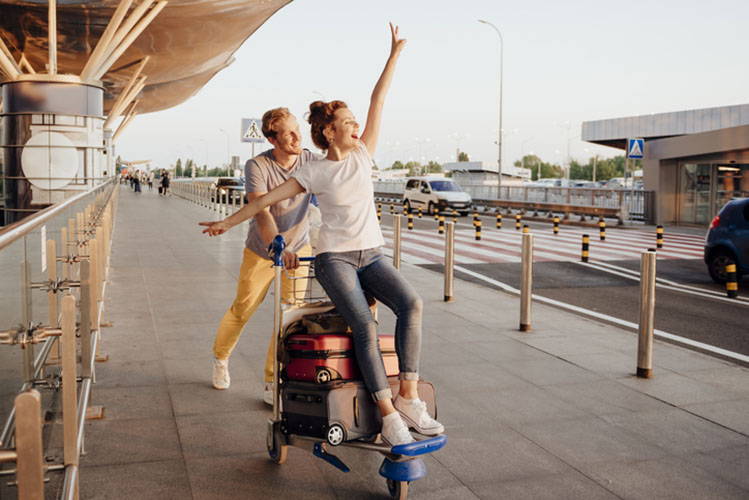 Another very typical anniversary celebration for slightly more important years, such as five, ten, or fifteen, is to get away and spend a weekend somewhere else. Traveling together is a great way to create memories and remember all the places you've already been together.
When you're away from your home, you also can't spend the day cleaning, or on mundane tasks, so you can really focus on spending time with someone you love.
Most people also like to present their loved one with a gift or token to mark the celebration. Experiences such as dinner or going away are fantastic, but it's back to reality once they are over. A small, or slightly larger, present help you treasure your anniversary over the years to come.
However, 2020 has forced many of us to find creative ways to celebrate our anniversary from home. With lockdown and travel restrictions, many of us cannot go out to eat, go to the cinema, go shopping, or go away for a weekend.
For some, you may be able to go outside, but the enforced masks policy and social distancing rules mean being in public spaces can be very stressful and overwhelming right now. It's hardly a romantic dinner out when everyone is wearing a mask and using hand sanitizer.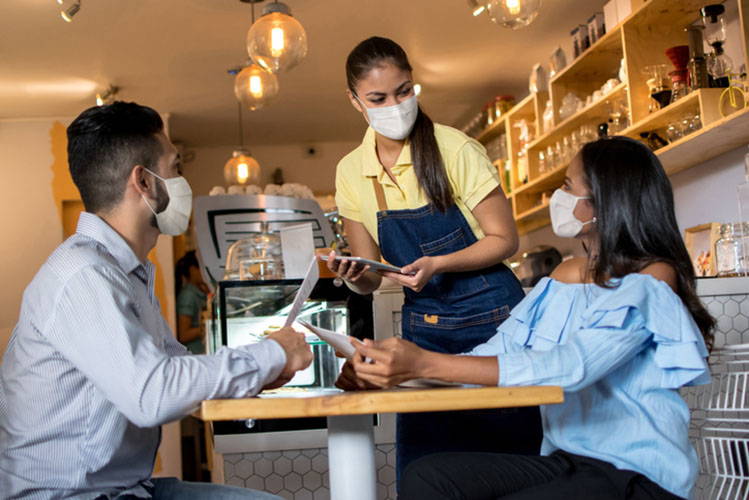 If you want to go out with the new normal, it has to be even more carefully planned than pre-lockdown. Restaurants have limited capacity, so you might not be able to get a table unless you book in advance. Many have placed time restrictions on tables so they can serve more customers, so you won't be able to have a long leisurely meal even if you do manage to get a reservation.
In addition to restrictions, many people have found themselves out of work, with lower salaries or reduced hours. Splashing out on an expensive dinner, gift, or trip just isn't an option anymore. As a result, the global pandemic means we must celebrate special moments in new ways.
You need to find a way of showing your loved one just how you feel without relying on the classic anniversary celebrations. It might sound complicated, but we've got some ideas to help you out.
Just because you can't (or don't want) to go out to celebrate doesn't mean your anniversary is going to be rubbish. There are plenty of things to do at home, and, in fact, there are plenty of benefits to celebrating in lockdown at home, even after lockdown is over.
Try to look on the bright side; a traditional anniversary involves lots of planning and booking. You need to make reservations, book tickets, and sort travel. You might need to request time off work, hire an event planner, or get a babysitter.
And the costs mount up very quickly. However, lockdown gives you the perfect opportunity to actually relax and enjoy your anniversary without feeling like you need to spend lots of money.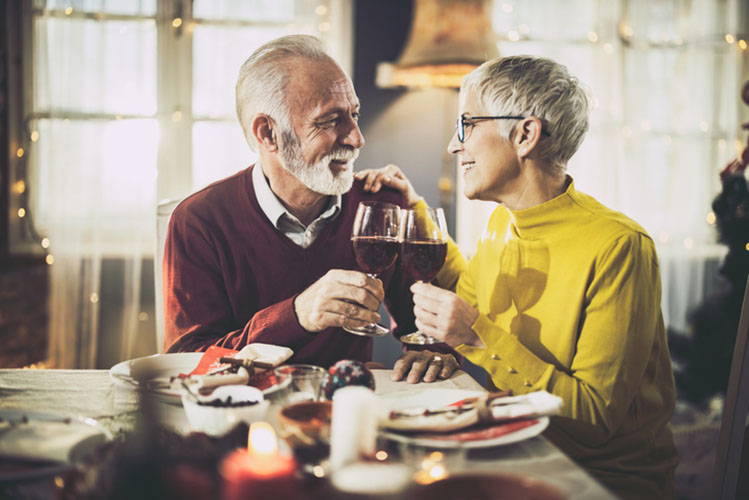 Spending your anniversary at home will let you enjoy a better celebration without any stress or pressure. Instead of feeling like this year is restricted, think of this year as the year you can honestly do whatever you want without feeling judged or pressured.
You don't need to spend lots of money unless you want to. You don't need to go out for dinner if you'd prefer to eat in. This is the year where you set the rules.
Not to mention the fact that at-home celebrations are almost always cheaper than going out. You'll save money and be less stressed. The restrictions will force you to be more creative, more personal, and thoughtful.
Think of this year as the one to remember. Read on to get some great ideas of how you can celebrate your anniversary in lockdown.
CELEBRATING in quarantine
If you're panicking about how to celebrate in lockdown, we've come up with some ideas which can be adapted, personalized, and changed to fit your lifestyle.
While restrictions mean eating out is either impossible or very stressful; your favorite restaurant may well be offering takeaway options.
The best thing about a takeaway dinner is that you enjoy your favorite meal without cooking, you don't have to deal with slow service or a loud restaurant, eat at your own pace, and don't have to worry about getting home afterward.
Lots of places also offer takeaway wine and cocktails so you can really enjoy your evening. Make it your own by dressing up, and why not play music from your wedding to create a special mood.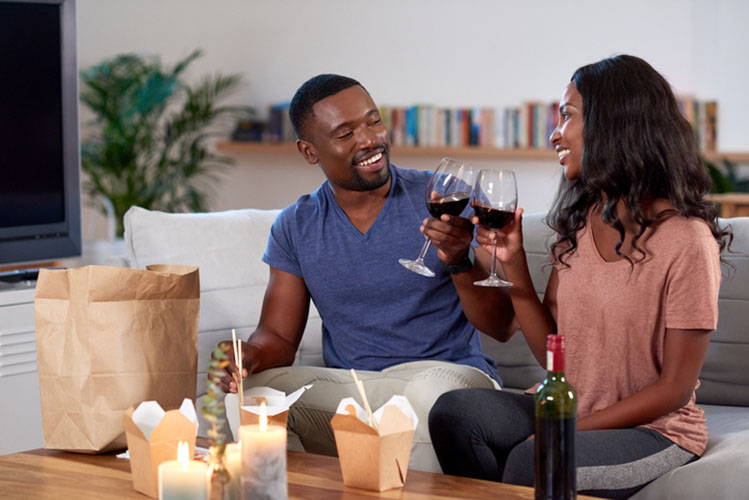 This is also the perfect time to mix and match. Suppose you have a favorite starter from one place, the main course from another, and a dessert from someone else. You can create a perfect meal without leaving your house.
Let's be honest, how many people keep their wedding outfit in the wardrobe or a box in the attic and never wear it again? Probably more than you think
Why not dust it off and wear it for a special celebration evening. You could recreate your first dance, reread your vows, or even write some new ones. This is a great way to recreate your wedding memories during quarantine.
If you've got a wedding video or some wedding photos, take a look back in time and relive your special day all over again. If possible, you could decorate your home to match the decorations from the wedding day.
Getting a matching bouquet of flowers to the bridal bouquet and add embellishments to match the color scheme. If you want, you could even cook the same meal you ate on the big day.
It might be tough knowing you can't travel somewhere new to celebrate your love for each other and make new memories, but you can still travel virtually.
Explore parts of the world you've never been to using online websites. Museums around the world are offering digital tours, and art galleries provide virtual experiences. You can visit a trendy gallery in Tokyo then head to the Louvre before exploring urban art in downtown New York all in the same night.
If you really want to travel, why not spend your anniversary planning your next trip. Look up and research places together. Not only will this help you be excited about your future together, but it means when you take the trip, it will be stress-free because you've done all the planning.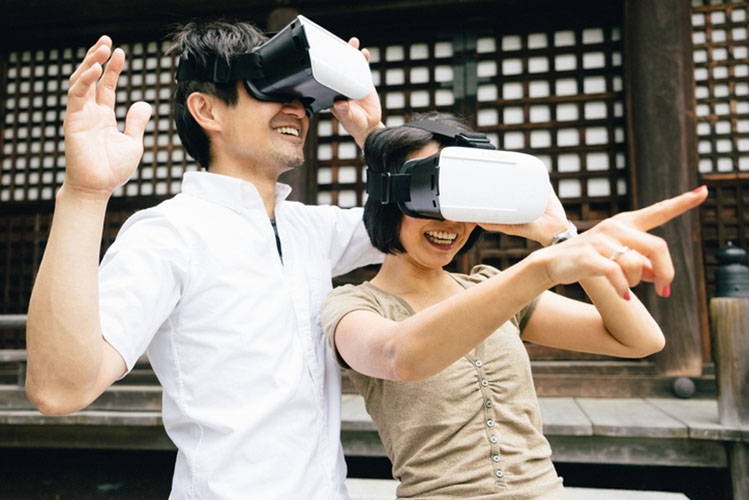 You could even travel to places you've already been to. You could use google maps and retrace your steps on your honeymoon and reminisce on your younger selves. Why not see if your old neighborhood looks the same or see if where you had your first kiss has changed.
You may not be able to physically leave your house, but mentally and emotionally, you can still travel the world together. The wonders of technology!
No matter what you decide to do at home, it's sure to be an anniversary you'll never forget. Mark the occasion with something more permanent and personal, with something homemade.
Creating something unique with your own hands is a touching way to show how much care and effort you put into your anniversary this year. If your budget is tight, why not make it a challenge that you have to use things in the house to create a gift for each other without spending any money.
If crafting isn't your thing, you could start with a homemade card using stamps, photographs, and colored pens. Why not try a homemade meal or cake?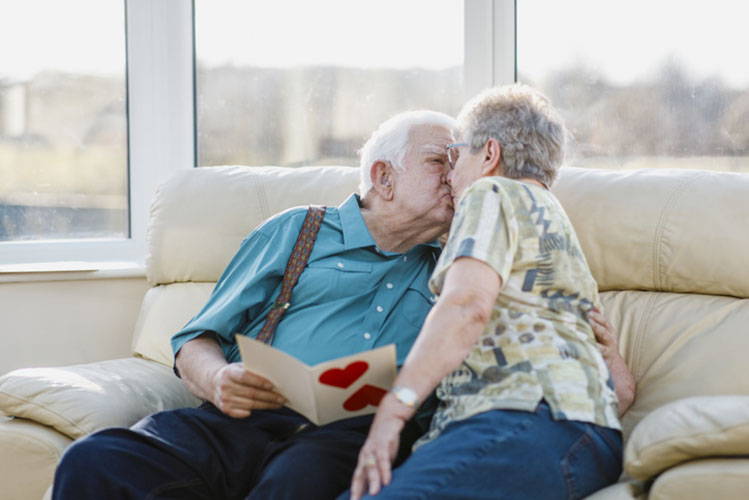 If you're more of an expert, you could create a banner or string up a timeline of photographs to show yourselves together through the ages.
We are very often busy and don't get many chances to spend any quality time together. A lockdown anniversary is a perfect opportunity to simply do something together.
You could order a wine tasting course online, try painting, pottery, or an online cooking class. Setting aside some time together to do something new helps create new memories and shows just how much you enjoy being with your partner.
If you both have different interests, why not teach each other something new. If your partner loves online games and you love dancing, dedicate time to doing each activity together.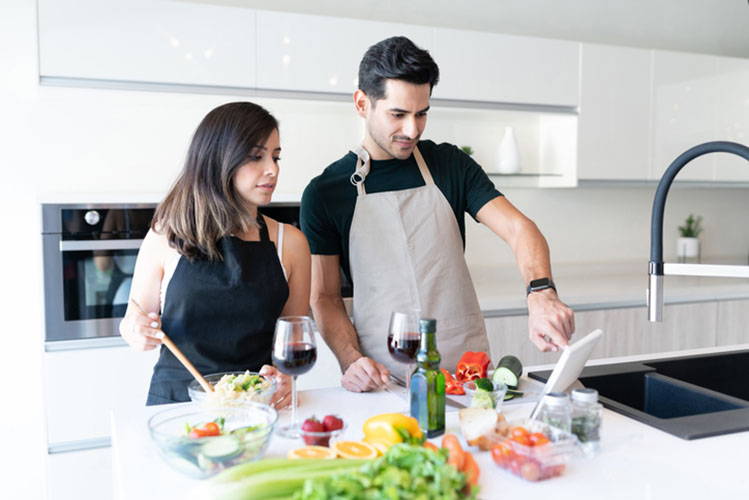 Showing interest in your partner's hobbies and interests can help create greater understanding. It feels good to share something you love with the person you love, and you never know; you might find you love their hobby too.
Whether you're making it yourself or buying it online, a gift can help you mark the day with something more permanent than a memory. A cute way to show how much you care and how much you have thought about your partner is to match your gift to the year of your anniversary. If you aren't sure what each year means, we've got you covered!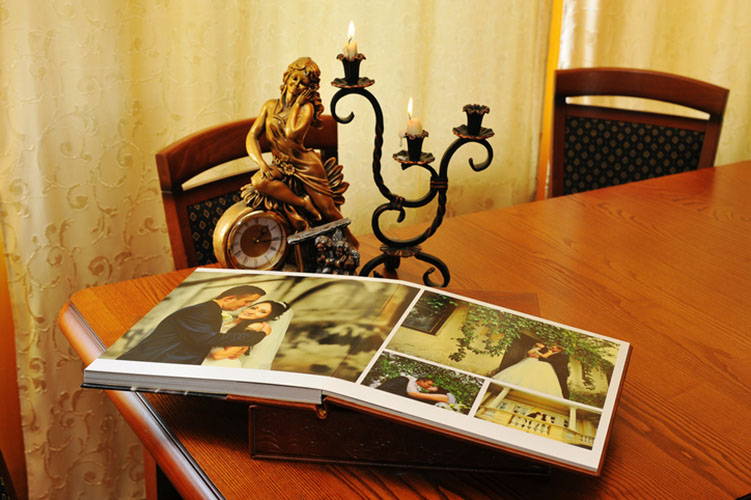 If it's your first anniversary, why not make everything around a paper theme. You could print a menu of the meal you ate on your first date and cook the same dinner.
Or create a scrapbook of memories, including tickets, photos, leaflets, letters, and quotes. Your first anniversary is a great time to make your presents at home rather than buying it online.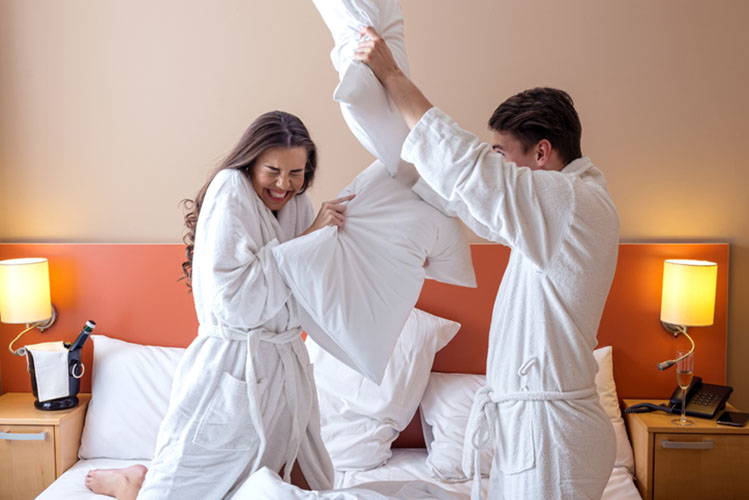 For your cotton anniversary, you could gift a brand-new cotton bed linen set or a cotton bathrobe. In fact, anything made of cotton makes a great gift.
You could even go one step further and get your names, a date, or a quote embodied for a personalized anniversary gift.
Leather is a really great gift as it lasts a long time and can be embossed for an extra touch. Notebooks, bags, wallets, key chains, shoes, watches, belts, and gloves are all great gifts that will last a lifetime.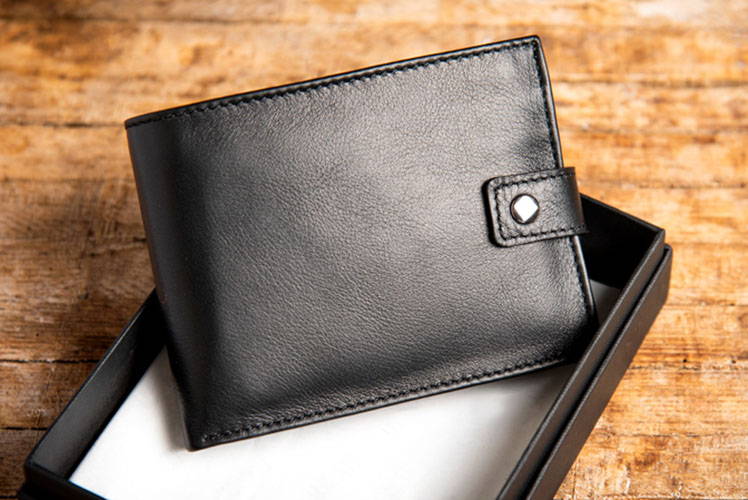 Your fourth anniversary offers lots of opportunities for homemade gifts and experiences. You could put together a flower bouquet or arrange flowers all over your house.
You could also bake a fruit tart or pie together or have a tasting session of different fruity cocktails. Chocolate-covered strawberries are a great and classic gift; paired with champagne, it's a luxurious way to mark your anniversary.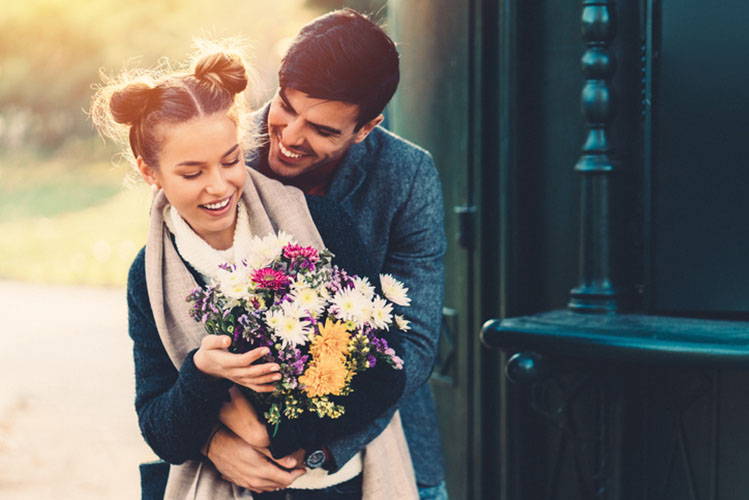 Your fifth anniversary is wood, which means lots of great ideas that can have additional carvings for a personalized present. You could gift a carved statue of you both, a wooden bowl, or chopping board.
There are also many options for anyone who loves gardening, such as an outdoor seat, birdhouse, plant pot, or an outdoor fire pit for burning wood. If you want to make it an experience, you could each fill a wooden treasure box with memories and hide it in your house for the other person to find.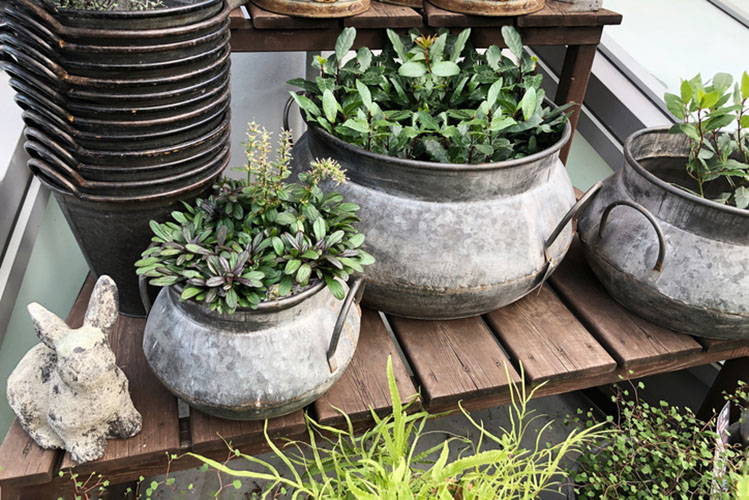 Iron is another excellent material for long-term investment pieces because it is so sturdy. Again, Iron can be personalized, so if you want to add a special message or the date, you can.
Iron makes a great outdoor gift, so if you want a garden pot, sculpture, or feature, your sixth anniversary is a great time to get one. You could also gift an iron golf club, a cast iron cooking pot, jewelry tray, iron-handled chef's knife, a lucky horseshoe, or an iron jewelry band.
For your seventh-anniversary present, you can choose between Wool and Copper. Wool presents such as jumpers, scarves, and slippers are great for winter anniversaries. However, most people decide to give a gift using copper as this metal can be personalized.
Here at Messages in Metal, we offer a range of engraving on our metal jewelry so you can add something extra. You could choose a personalized name necklace, or why not engrave your home onto a copper keyring in the shape of your state; after all, this has been a year spent at home!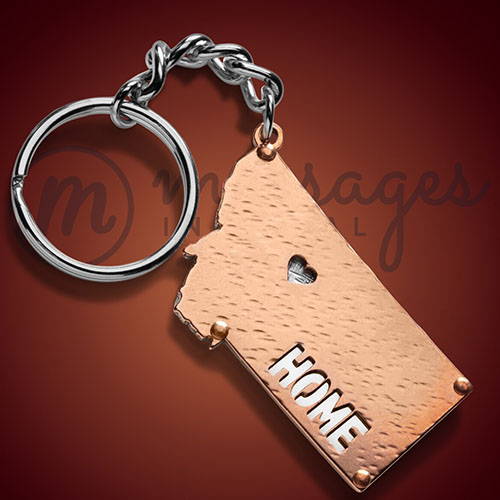 Bronze is less well-suited to jewelry compared to copper because of its slightly duller color. However, it makes a great material for other gifts such as guitar picks, keychains, bookmarks, and statues. You could also gift your loved one a bronze key as the key to your heart.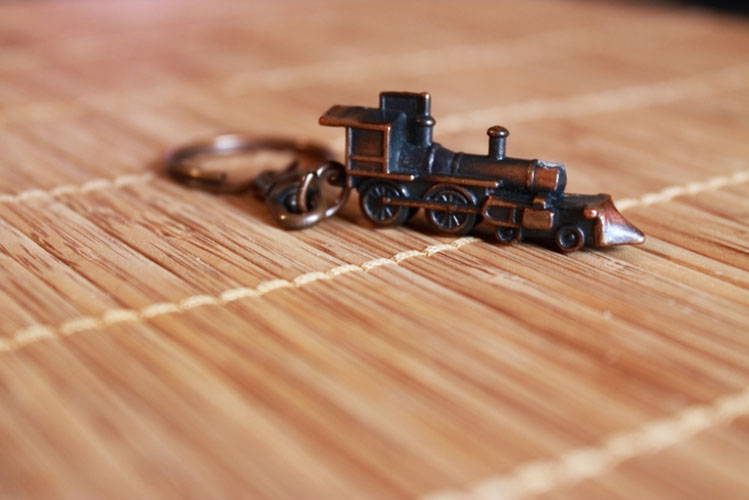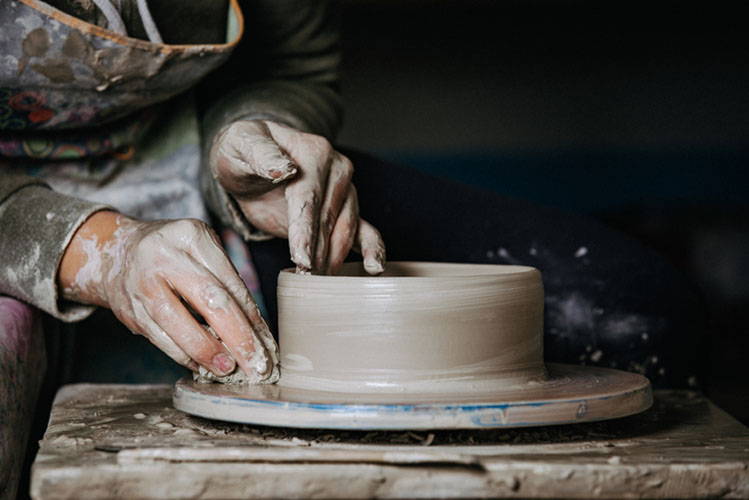 If it is your ninth anniversary, you could celebrate your anniversary in lockdown with a day in the garden. You could gift a plant and pot and spending the day outdoors together, making your garden look beautiful.
If you want a more relaxing day, you could always have a romantic evening and watch the movie Ghost; the pottery scene is unforgettable.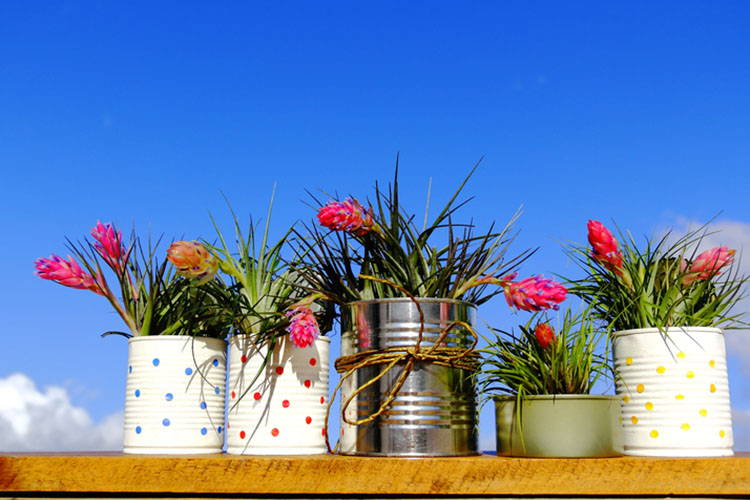 Tin can be a difficult one to find the perfect gift for as it is mainly used to be tin cans. However, there are plenty of more exciting options. You could gift a tin filled with their favorite things or filled with relaxing ways to enjoy the day together, such as bath salts, massage oil, or a candle in a tin.
You could get a tin picture frame, frame a wedding photo, get crafty, and turn some old tins into a beautiful vase for flowers. Alternatively, pack a picnic in tin cans and head out to enjoy some time in your local park.
Another significant anniversary is fifteen years. Crystal is a perfect opportunity to gift a beautiful piece of jewelry with a crystal stone.
This bar necklace has space for an engraving and a crystal stone to make it extra special. You can choose a crystal to match their favorite color of their birthstone. Alternatively, you could gift a crystal glassware set and toast your many years together.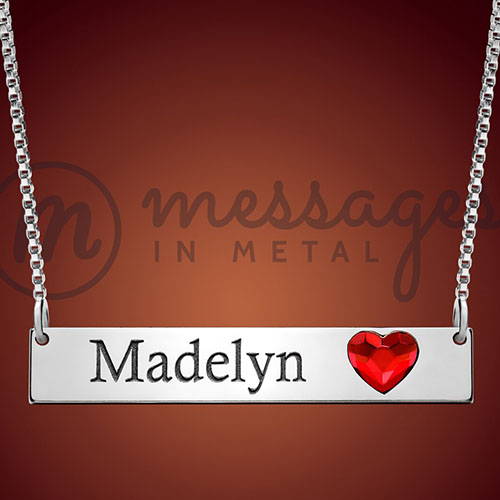 Make your twentieth lockdown anniversary memorable by getting some plain china plates and bowls and spend some time painting them together. Not only will you get to spend some time together, but you'll remember how much fun you had every time you use the plates.
You could try to paint your wedding photos, each other or write messages. This is a great at-home activity that won't blow your budget. Alternatively, put out your best china set and spend all afternoon tasting different cakes and sweet treats and drinking teas and coffee.
It's not something you do every day and is a fun way to include china in your quarantine anniversary.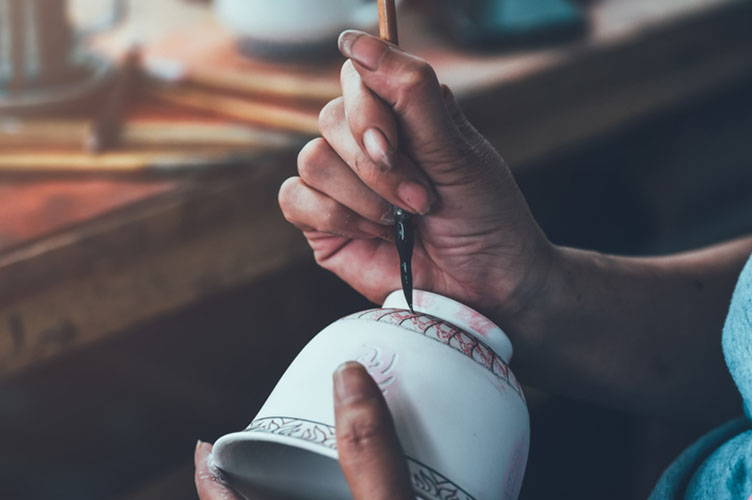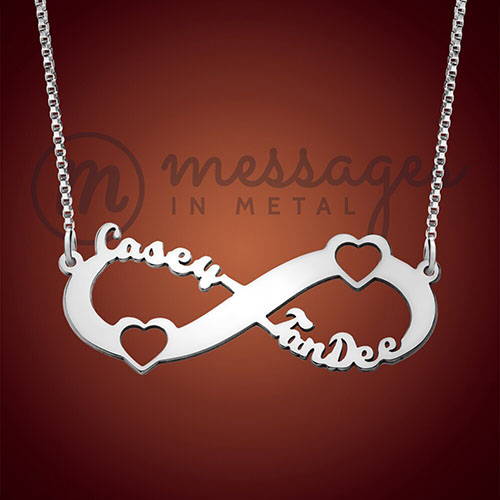 There never was a more perfect time to gift a beautiful piece of silver jewelry than on your silver wedding anniversary. If you do want to give anniversary jewelry, you can choose between sterling silver or plated silver.
If you've been together for 25 years, we'd suggest you go for sterling silver. We offer a wide range of personalized handmade sterling silver jewelry, so you'll be sure to find the perfect gift, and there are plenty of ideas for personalized anniversary jewelry.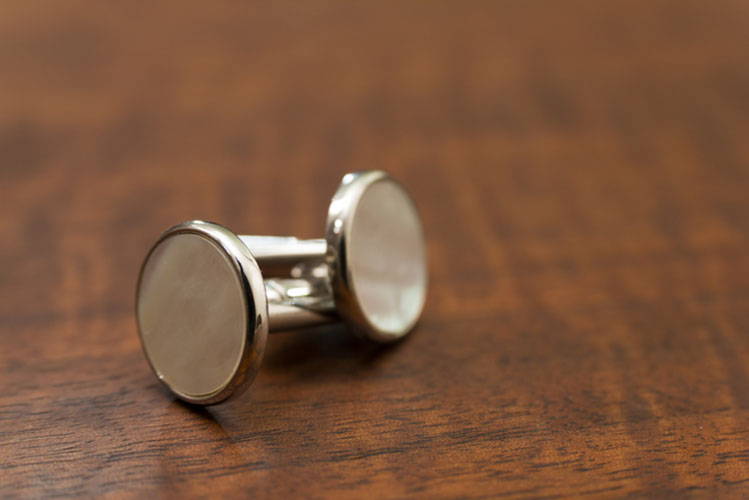 Of course, who wouldn't love a pearl bracelet, necklaces, or earrings? Thirty years together is the perfect time to gift pearls. However, since pearls can be expensive and must be kept clean of all perfume, lotions, and sticky fingers, it isn't always practical to wear real pearls.
Imitation pearls are much better for someone who wants to wear them every day. For a man, you could gift some pearl cufflinks, which he can keep forever. As he probably won't wear them every day, pearls can make his formal outfit even more dashing.
For an at-home treat, why not order in some oysters since they make pearls. Enjoy for lunch with some champagne.
Coral can be a tricky one to celebrate, but that doesn't mean it's impossible. You can spend a whole day themed around the sea and underwater. Decorate your house and have a delicious seafood extravaganza.
Or get out onto the water if you live near some open water. There are some beautifully-designed coral-style fruit bowls as well as home décor, which would make a beautiful present.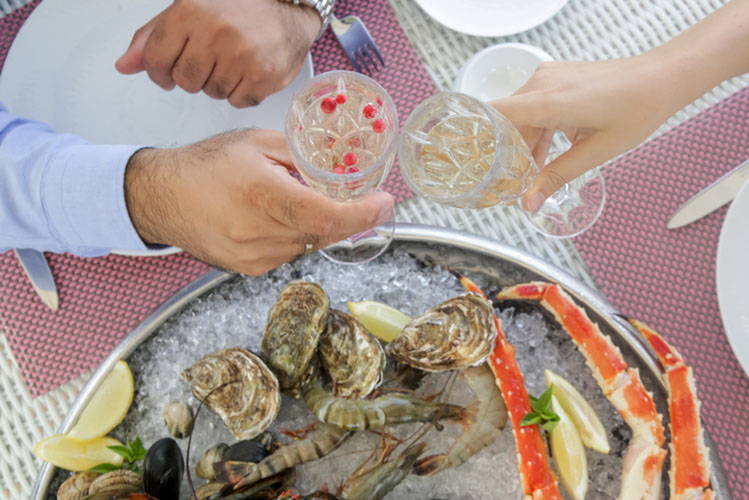 Real rubies can be costly, so if you're looking for a more affordable way to celebrate your ruby anniversary, we've got some ideas. You could have a whole day themed by the color red.
Eat strawberries for breakfast, decorate with red roses and ribbons, and drink red wine. You could even make a red-themed photo album with messages from loved ones in red ink and photos from across the years.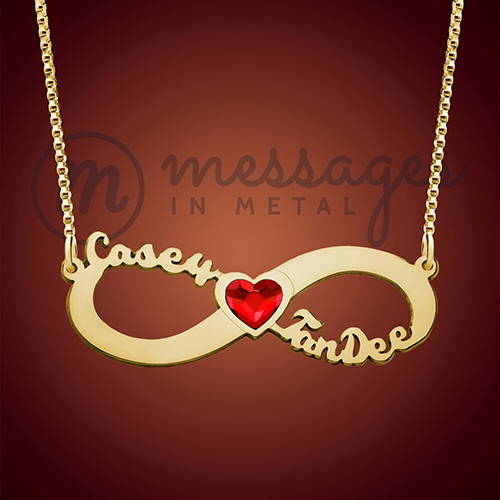 GETTING OUTSIDE to celebrate
If you've been stuck in your house or flat for several months, getting outside is a lovely way to do something different and have a change of scene. Of course, there are still plenty of regulations about where you can and cannot go, and you should make sure you both feel comfortable. Otherwise, you'll spend your anniversary feeling paranoid and concerned, which won't be very fun! We've got some ideas of how you can (safely) enjoy some time together outdoors.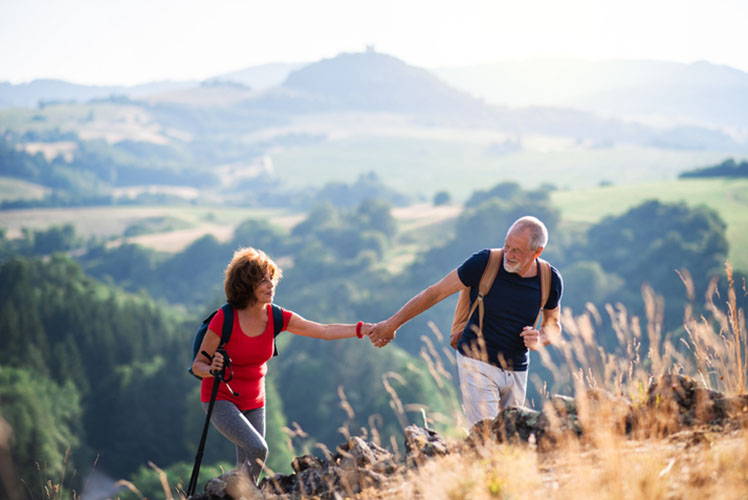 There's something so refreshing about going on a walk together. Getting out into nature or your local park gives you time to walk together and just walk. It's a chance to slow down and connect with each other without the distractions of a phone (look where you're walking), a laptop, or a TV.
From a five-minute stroll to a four-hour hike, whatever works for you, set aside some time to get outside together. Take some photos to remember the moment. You could even take a small gift in a rucksack and surprise your significant other at the top of the hill or overlooking a beautiful view.
If you want to spend some time outside but don't want a strenuous activity, why not pack a picnic and either walk or drive to a beautiful spot. You could pack some extra special foods or get takeaways from your favorite restaurant. Add some champagne or wine for a luxurious touch, and enjoy some time outside.
A picnic is a perfect way to spend some time together without having to worry about cooking the next course, clearing up, or being interrupted at home. Some companies organize picnics complete with cushions, blankets, tables, and a range of tasty food. All the enjoyment with someone else doing the preparations and tidying up!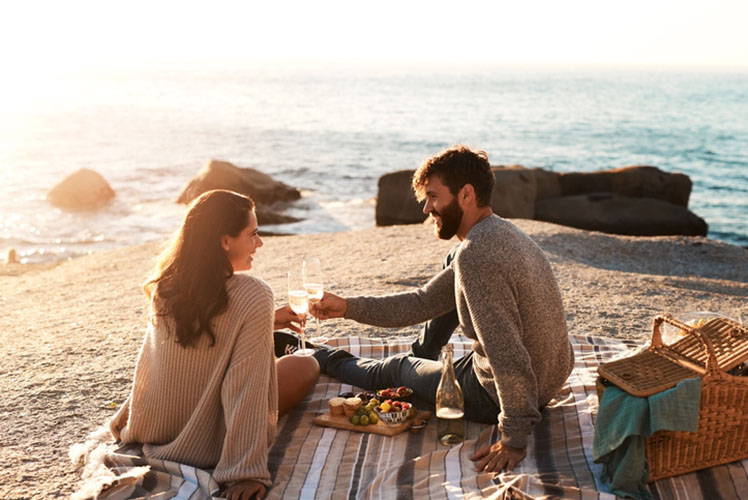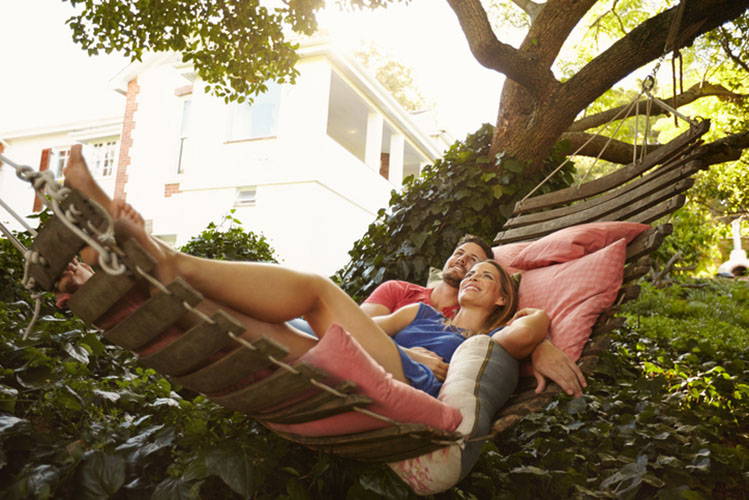 Getting outside doesn't necessarily mean you've got to stray far from home. If you've got a back yard or a balcony, why not create a special outside area where you can picnic, have dinner, sit together in the sun, or read a book together. You won't have to worry about breaking quarantine, and you can pop in the house and get anything you need.
You could have a champagne breakfast on your lawn or create an outdoor cinema on the wall of your house for a movie night at home with a twist.
If you aren't a fan of nature or just think it's going to rain, why not take a drive? You'll be safely quarantining in your car, and you can enjoy exploring your neighborhood. Pack a picnic in the trunk, and tuck some champagne and some glasses under your seat to make a luxury James Bond-style experience.
Make it extra special with a unique car playlist of your favorite songs and song played at your wedding and sing along together. You can visit your favorite spot or explore somewhere new and enjoy being out of your house.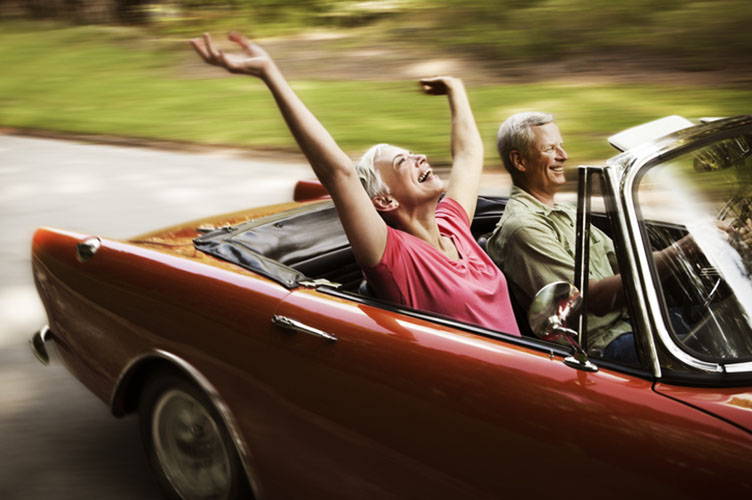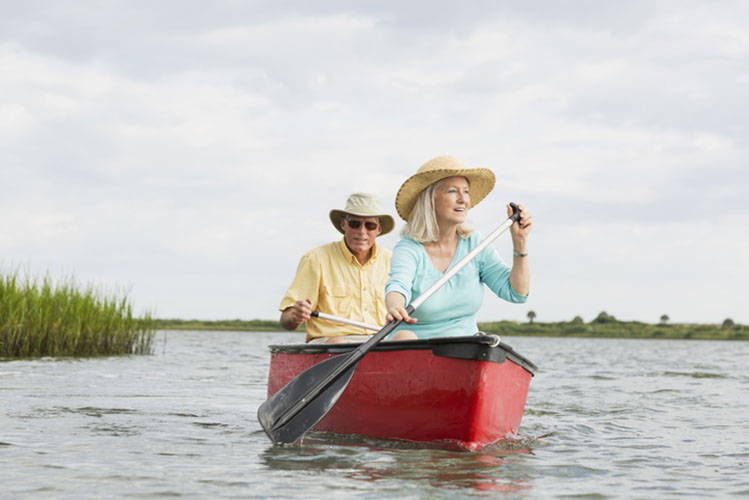 If you're lucky enough to live near the sea, a lake, reservoir, or river, you might be able to get out on the water. Even if you don't have your own gear, many rental places are still offering boats, kayaks, and canoes to get you out on the water.
Pack some food and plenty of layers, so you don't get cold and enjoy feeling far away from home.
If you want to keep it creative and show some extra care and effort, you could create a treasure hunt for your partner. Create a series of clues within walking or driving distance which relate to unique places for your relationship.
You could go to where you first met, had your first kiss, became an official couple, even where you had your first fight, which now seems insignificant.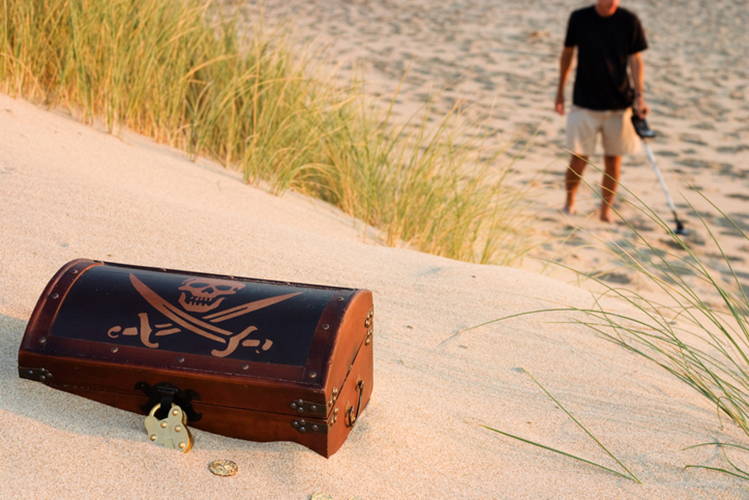 Show your partner how much of life you have shared together in the places near to where you live. Only give out a new clue when you've arrived in the right place for a fun way to revisit your local area. Have some champagne or a small gift such as a monogram initial necklace ready as a prize for when your partner gets them all right.
PREPARING YOUR celebration
The one thing this year has taught us it's that not everything goes to plan. But that doesn't mean it won't be a spectacular celebration. Despite all your hard work and planning, sometimes things go wrong. Whether it's your takeaway arriving late and cold, a leak in your pipes, lousy weather, a canceled babysitter, or extra restrictions, you should be prepared to adapt.
It's definitely a good idea to have a backup plan. If you plan to leave your house, you must understand that things could change, making that impossible. In this case, you should know which restaurants will deliver to your area or have some food in the fridge in case you need to cook.
You'll probably need to some more effort in planning and ordering in advance. Write a list of everything you need to make your day special and ensure you've got it in the house well before the big day. The post is running slightly slower than usual so if you ordered supplies or a present online, allow extra time.
With that being said, don't spend so much time planning and worrying that you become stressed. After all, this is supposed to be a celebration. Unless you want to surprise your other half, why not share the preparation between you. This way, you've got less to worry about.
Additionally, don't let your planning spoil your spontaneity. Your anniversary should be fun and relaxed, a time to enjoy each other's company doing something you love. If you find yourself feeling very stressed, take a step back and remember what it's all about.
If you wake up and see beautiful weather, you can always take a walk, even if you hadn't planned to. If you wake up and fancy drinking your champagne for breakfast instead of with dinner, then do that instead.
HELPING OTHERS celebrate their anniversary
Lots of us are locked down in isolation of quarantine with family members and friends. This means that although people may wish to spend their anniversary together, alone, they may have to spend it surrounded by others. If you are sharing a space with a couple that is about to celebrate their anniversary, why not help them celebrate and make their quarantine anniversary plans extra special.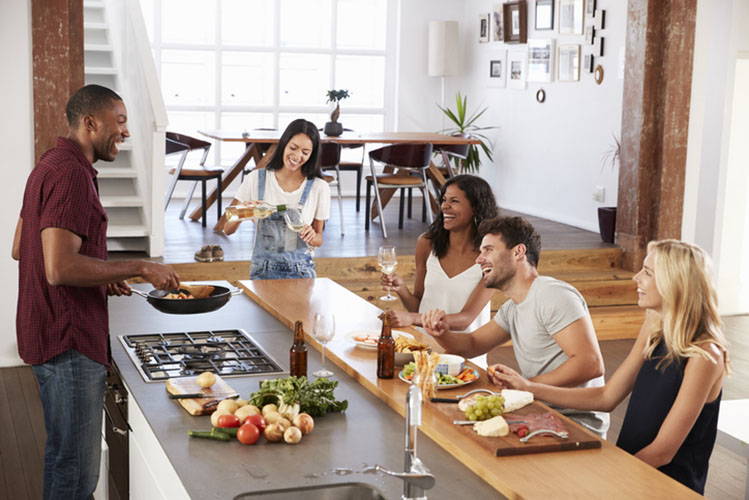 Offer to help plan a surprise party, coordinate collecting messages and photos from family and friends, or act as a waiter and chef for their romantic dinner. You could offer to be their drive if they go out to eat so they can both enjoy some alcohol and not worry about getting a taxi home.
There are plenty of ways you can help. If they go out for a walk, why not decorate while they are out or plan a surprise activity for them both.
If you are quarantining with a couple, be prepared to help make their day special. But remember, sometimes the best thing you can do to help them celebrate is staying out of the way. If they want a quiet day at home, you should plan to go for a walk or stock up on things to do in your bedroom, so you don't have to disturb them.
If they want to go out, help them out by taking care of the kids or the pet for the day or making sure they have everything they need before they go. If they want to do everything together, the best thing you can do is nothing and stay out of the way for a day.
CELEBRATING YOUR ANNIVERSARY & making memories
The global pandemic has left us all feeling stress, concerned, and wishing for a little bit of normality. We hope that if you have a special day to celebrate while in lockdown, we've given you some ideas of how you can enjoy your lockdown anniversary without blowing the bank or traveling too far from home.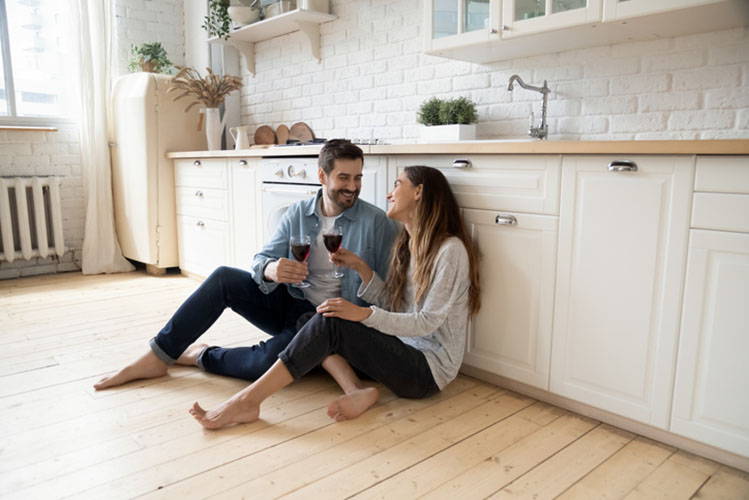 You can still enjoy some memorable moments and look back on the years you have spent together. Even if this isn't the most luxurious anniversary, it's undoubtedly going to be one you won't forget.
Further reading:

January 6, 2021 by Conor Daniels