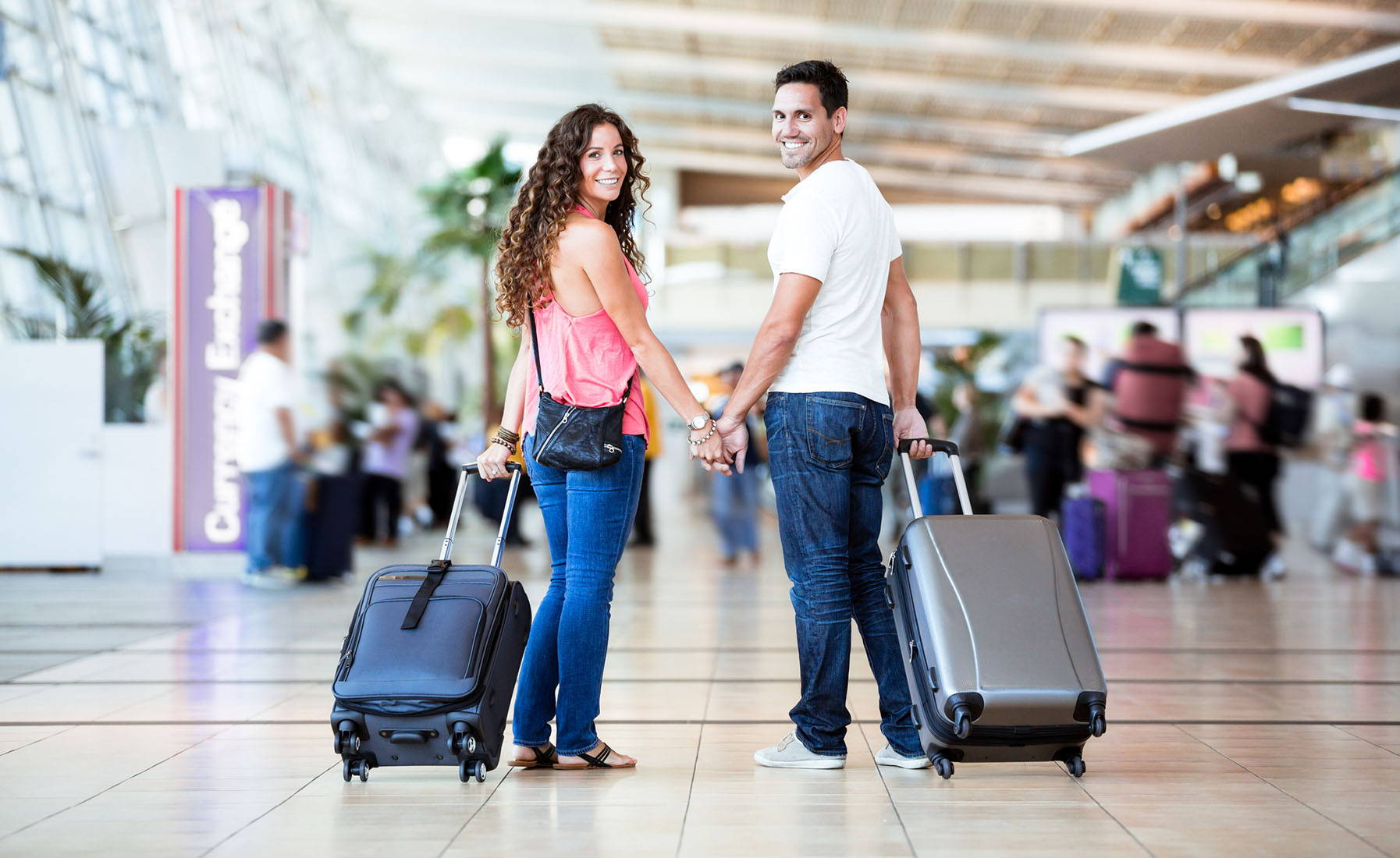 Getting ready for your next vacation? Planning an extended business trip? Whatever the reason, you're going to want to look your best for the occasion. That includes bringing along your favorite stylish accessories and jewelry appropriate for the trip.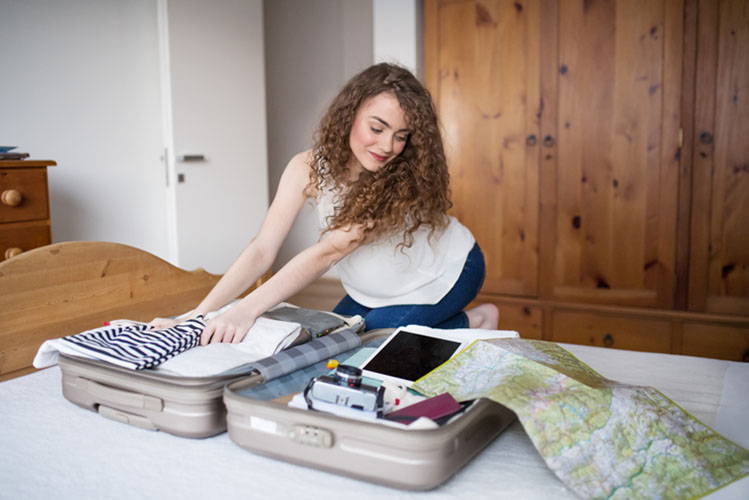 Unfortunately, sometimes traveling with jewelry comes with risks unless you do it well. Being in an unfamiliar environment with sudden changes in your routine can means something could happen to your treasured ring or heirloom necklace.
Not to mention you have the hassle of finding a safe, secure way of organizing your jewelry so it makes it to your destination without becoming a tangled mess in your luggage.
Don't worry! Here are some tips and tricks for how to travel safely with your jewelry no matter where your next trip takes you.
THE pros and cons OF TRAVELING WITH JEWELRY
Let's be frank for a moment. Just because you can travel with jewelry doesn't necessarily mean you should. Before you pack a suitcase filled with jewelry coordinated for every single outfit for your trip, you should ask yourself a few questions and outline the pros and cons of taking your jewelry box with you for a weekend journey.
PROS - TRAVELING WITH JEWELR
If you're planning to go away for a few days, it makes sense to bring along some of your favorite pieces. There are many benefits to packing your jewelry for a trip, even one that lasts only a weekend or a few days.
This is probably the most obvious reason to bring jewelry along with you for your trip. Jewelry is a great way to elevate any look. It's fun, fashionable, and a lot of times just aesthetically pleasing. You may be going on a luxury vacation where you plan to spend a few nights out on the town.
Are you bar-hopping? Visiting time at exciting city hotspots? Are you planning a few romantic evenings out on the town? You want to look your best and sometimes that involves a particular statement piece or just something extra to highlight the excitement of the event.
If you wear jewelry regularly, you'll likely feel naked without it, especially when it's a piece that you wear regularly or that you always wear with a particular outfit. You may not want to wear the same pair of earrings three days in a row when you have ones that better suit the occasion.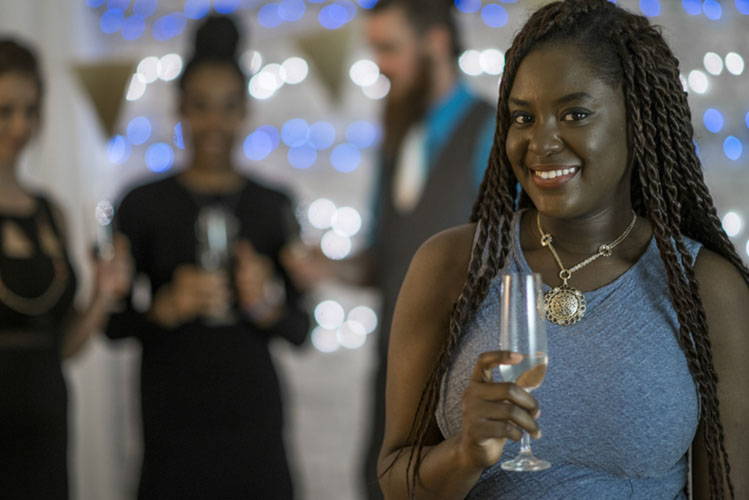 ---
Accessorizing Without Overpacking
The right jewelry is the perfect way to make the most out of a limited wardrobe. You may be short on space but want to make the most of fitting everything you need into an overnight duffel or a carry-on.
After all, we'd all like to avoid the hassle of paying for a checked bag just to make sure we can pack that second pair of booties on the off chance we have time to wear them. By swapping a few accessories and key garments around, you can stretch out a sweater or a pair of leggings to last more than one day.
Pair it with a statement necklace and a blazer one day and a large scarf with the right pair of earrings the next and you have two different outfits on hand.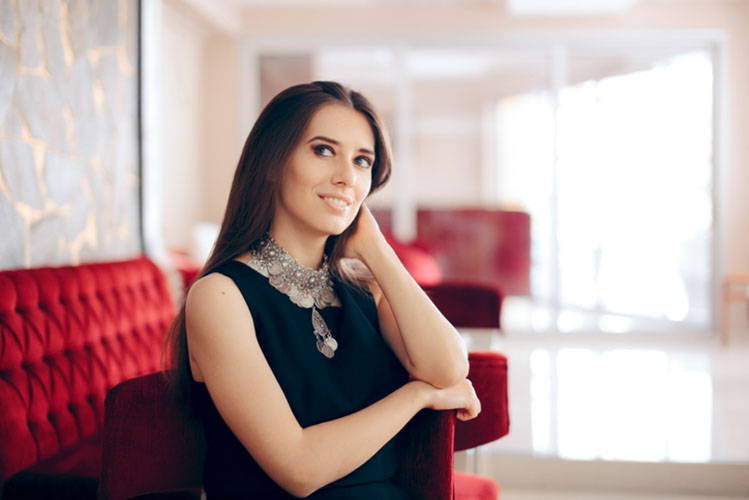 CONS - TRAVELING WITH JEWELRY
Before you start packing, here are some questions to ask yourself! You may find that the answers will give you pause on your travel planning.
You're likely already insuring your car, your home, and even your health. Why not think about insuring your jewelry as well? For anything you've spent a significant amount of money on, it only makes sense to be sure that it is as protected as you would keep anything else in your life. Jewelry insurance covers valuable items from jewelry to collectibles if they are stolen or damaged in a covered event.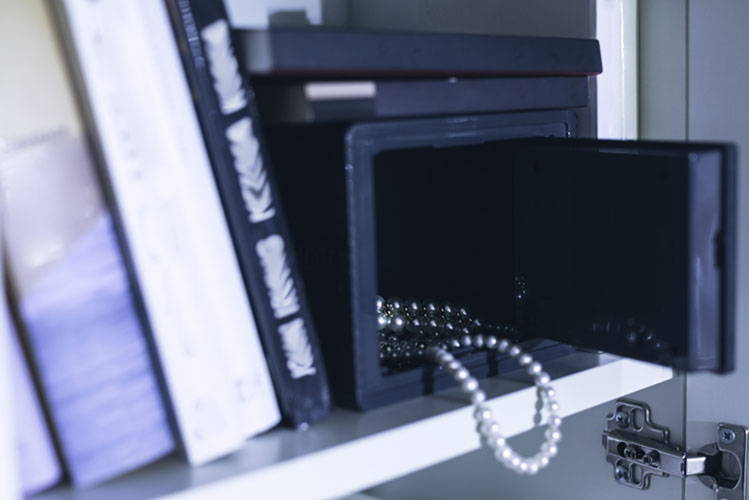 Sometimes, you might find that certain items are covered in insurance policies you already have. For example, the average renter or homeowner's insurance policy covers some amount of jewelry (typically around $1,000-2,000). You may want to investigate your current policy to see what is – and isn't – covered.
If you have more expensive items (like an engagement ring) or the overall value of your collection is more than the coverage offered. If that's the case, you can typically speak to your current insurance company to see what kinds of policies they offer. Alternatively, you should reach out to your local jewelers to see if they have a company they would recommend for the endeavor.
---
Have You Invested In Proper Storage?

Are you prepared to travel safely with any jewelry you might want to bring? You likely won't want to pack the weight of your jewelry box or drop all your expensive, pretty things into an open bag and leave it at that.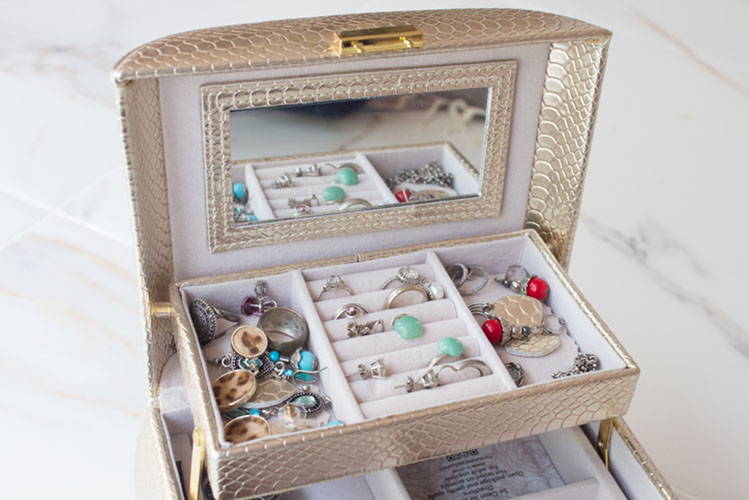 If you decide to bring select jewelry pieces with you for the trip, you'll want to make sure you pack them appropriately. There are few things worse than tangled jewelry chains or missing earring backs when you're trying to get ready for the day.
As we'll discuss later, there are many kinds of proper storage options for traveling with your jewelry. The key is to find something that both works with your budget and is manageable for you to keep up with properly.
---
What Kind Of Activities Are You Planning To Do?

This is important to consider when you're packing for any trip. Will you be spending most of your time indoors where you might appreciate the chance to dress up and make use of any accessories you plan to bring? Or are you going to spending a lot of time outside hiking, swimming, or otherwise traveling?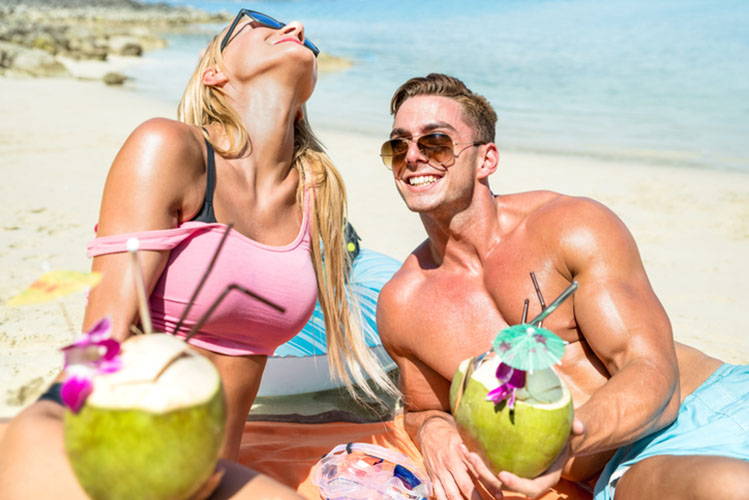 If you plan to spend long afternoons on the beach, sipping mai-tais and enjoying the weather, you probably don't need the bring your nicest jewelry with you. It'll probably be wasted on the trip and could become a liability instead of an asset.
If you are traveling anywhere with a lot of sand, you might want to consider how likely it is to recover a small, valuable earring or bracelet if it were to fall off your person. No one wants to spend a vacation with a metal detector to recover a treasure that already belongs to them.
---
What Is The Weather Like?

If you are planning to visit a cold or windy place, you might want to think about how practical it is to spend a great deal of time outdoors wearing your finest pieces.
If you plan on being bundled up for most of your trip, will anyone see those gorgeous diamond studs under your cozy earmuffs? It's also hard to appreciate a pretty pendant if it's buried beneath an equally warm and fuzzy scarf. There's no sense in wearing things if they'll go to waste.
However, if you plan to spend equal times in and out of doors, you might find the extra sparkle more beneficial to your plans.
WHAT JEWELRY should I bring ON A TRIP?
The answer to this question relies on context. After all, you won't bring the same pieces of jewelry to an important business conference as you might bring to a relaxing romantic getaway – with good reason! Here are a few suggestions on how to make decisions about what to pack on your trip.
ONLY BRING WHAT YOU PLAN TO WEAR
We all love having options, especially when you're going away and don't have access to the full extent of your wardrobe.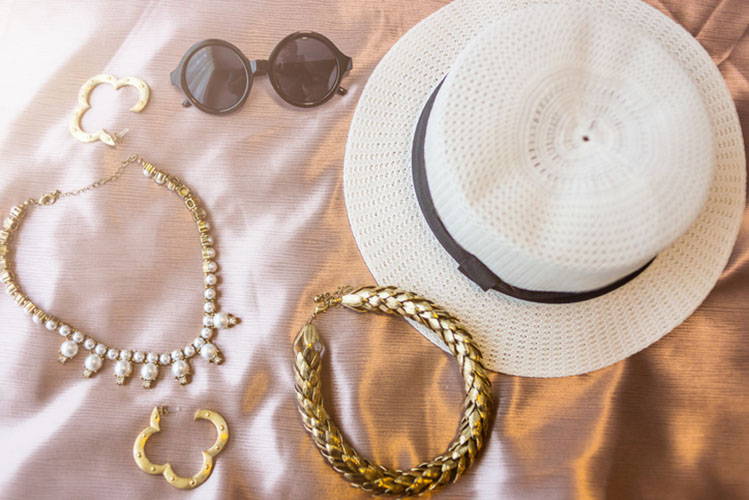 However, bringing three different tennis bracelets when you only plan to wear one on a single night isn't the best utilization of your space or your safety. You won't need all three bracelets when you can only feasibly wear one.
The same goes for packing multiple fashion watches or excessive earrings. Keep it simple! Think about what best coordinates with the clothing you plan to pack and try to keep extra items to a minimum.
ASK YOURSELF WHAT YOU'RE TRYING TO SAY
It's an unfortunate reality that we're always being judged by someone. However, it's a universal truth. Jewelry makes a statement. What that statement is, exactly, depends on the jewelry in question. Actively think about how you want to present yourself on this trip and what it might say to those around you.
There's something to be said for looking our best – but does that include wearing your one-of-a- kind engagement ring on a trip to a city you've never been to before? Or taking a risk of wearing those cute hanging earrings you got out of the country on your flight back home?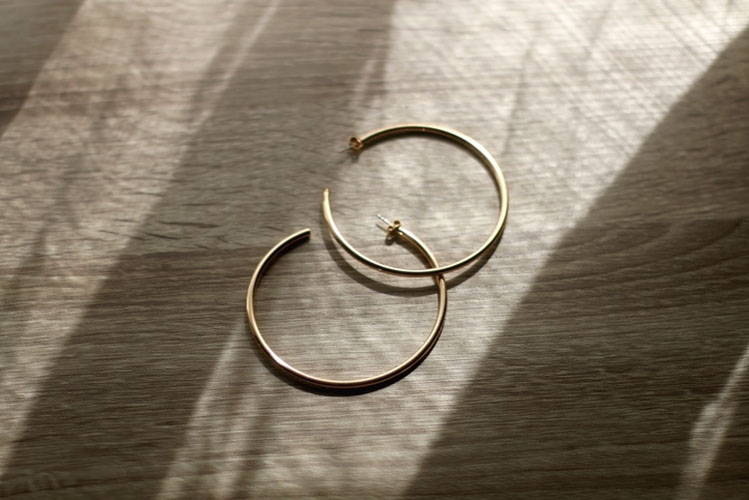 We recommend wearing plain items when you travel, even if they are nice. Save your larger, more extravagant pieces for events close to home (unless you can't help it) where you don't run the risk of loss or theft in an unfamiliar place. Flashing a carat diamond while out for the afternoon might put you at risk of the wrong kind of attention which can quickly turn any dream vacation into a nightmare. No one wants to fill out a police report when they should be exploring a destination hotspot!
When you are planning your wardrobe for a trip, consider what jewelry might work best for multiple outfits.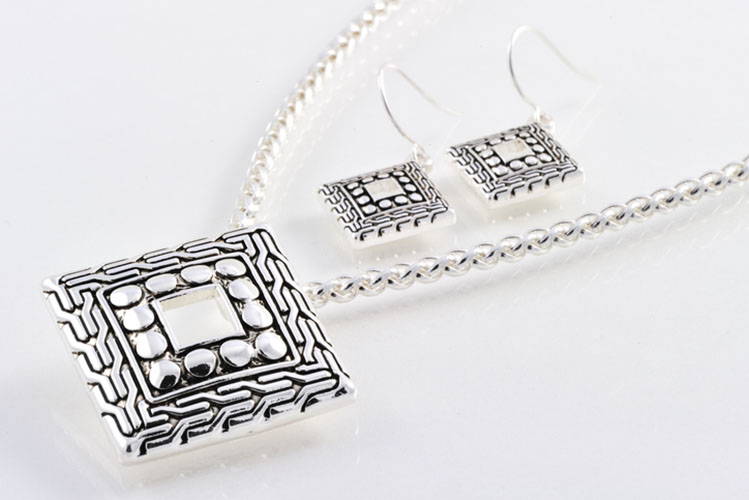 While it's easy to get carried away and bring something unique for every outfit, you may want to slim down your selection to the most versatile pieces.
WHAT JEWELRY should I leave BEHIND?
Equally important to choosing what you want to bring with you is the question of what items you should leave behind. While this is ultimately up to you, you might want to consider leaving the following items at home next time you plan a trip.
Everyone loves to show off their engagement ring. It's gorgeous, thoughtful, and the absolute symbol of your love for one another. It's also exactly the one piece of jewelry you wouldn't want to ever lose.
Most experts will recommend that if you leave one piece of jewelry at home, it should be that engagement ring. We aren't saying you should travel without your wedding rings!
If you find yourself at a loss without them, you might consider investing in an inexpensive alternative. Plain bands are typically quite affordable, and you can even get a rubberized band that will do the job without the risk of disappearing on your trip.
We all have pieces of jewelry in our collection that matter more than the others. These can be expensive heirloom items or just those with sentimental value. The favorite ring your best friend found at a flea market.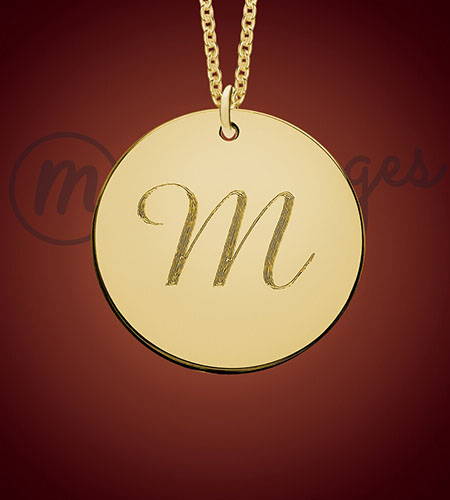 The custom initial pendant you bought yourself after that big promotion. What about that adorable couples necklace your significant other picked out for you on your last anniversary? Those pieces matter and you would be devastated to lose them. As a rule, don't bring anything with you that you can't easily replace if anything were to happen to it.
Have you ever taken a ring or bracelet off to wash your hands at the sink and then forget to put them back on? At home, it's easy enough to come back to it when we remember we've done it and reclaim those items. But what about when you're staying in a hotel and you check out without remembering to give the bathroom a second look?
Overall, our motto when it comes to traveling with jewelry comes down to two major rules:
Keep the jewelry you travel with to a small amount.

Only travel with the jewelry you don't mind losing.
If you keep those rules in mind, you're less likely to experience a jewelry-related tragedy no matter where you go!
KEEPING YOUR JEWELRY organized WHILE TRAVELING
Once you've chosen the jewelry you want to bring on your trip, the next step is keeping it organized. The last thing you want is to arrive at your destination to open a suitcase filled with a tangled mess or even worse, missing items. Here are some great ideas – including some innovative Do-It-Yourself suggestions – to keep your most valuable items safe and organized during your next vacation or business trip.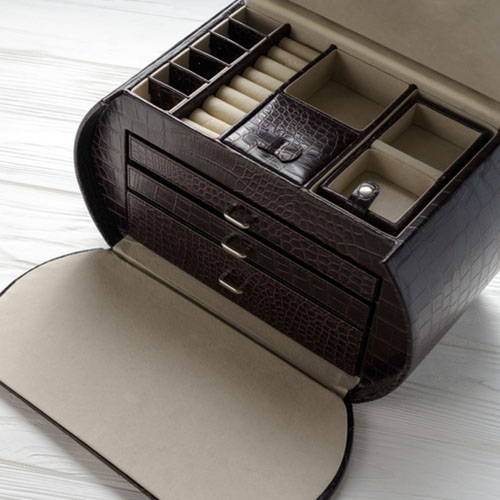 Probably the most popular option for jewelry storage, hard-sided cases are exactly what they sound like. They often resemble a small briefcase or electronics case with hard sides made of plastic or hardened foam with cushioning inside.
There are also small compartments inside for different types of jewelry to keep your items from jostling around. They do take up more room than some of the other options on the list but are also offer the most padding. On another note, they make great gifts for bridesmaids or even a loved one.
Hanging cases are like a hard-sided one, with the obvious exception that once you reach your destination, you can unzip them and hang them from a bathroom hook or in the hotel's closet. It makes them incredibly convenient for saving space.
They have multiple compartments, snaps for keeping your necklaces organized and untangled, and some even have netting to hang your earrings on.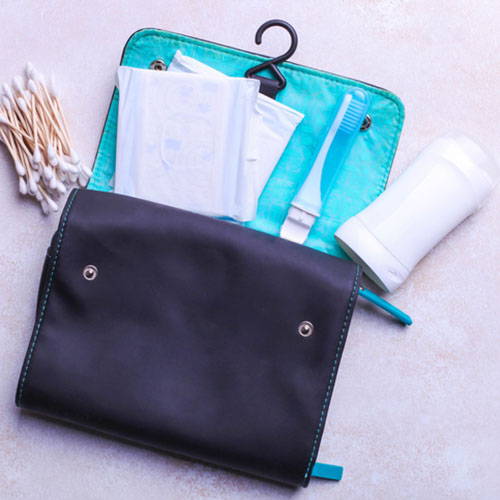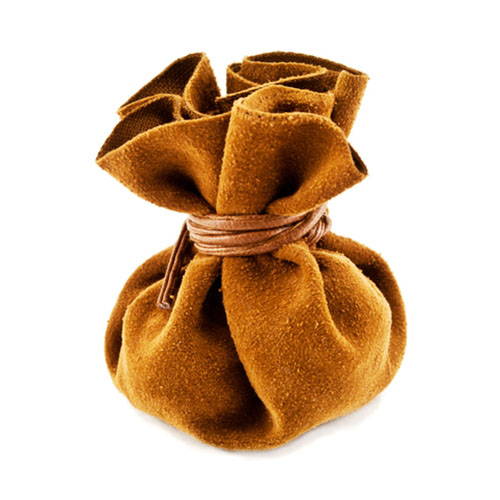 Jewelry rolls are a great alternative to a jewelry case or box, especially when you're on the go. They are flat rectangles of material that have small pockets or enclosures for you to place your jewelry into compartments. They come in many sizes and you should be able to find something to suit your specific needs easily!
The jewelry roll then closes by rolling upon itself, making sure your jewelry remains safely tucked inside. It's usually tied with a ribbon or secured with a snap, or hook closure. Usually, these are made of cloth (cotton, satin, or velvet are popular) but can be made of other materials like leather.
If you want to make a jewelry roll for yourself at home, you can use a washcloth and some rubber bands to the same effect. Simply lay your necklaces out longwise on the washcloth and roll them up, making sure they are far enough apart that they won't tangle.
Then you can fold the washcloth in half and then secure that with rubber bands. It's a safe and inexpensive alternative to purchasing your own.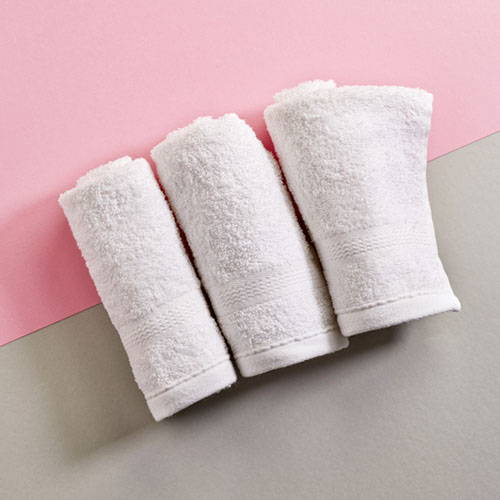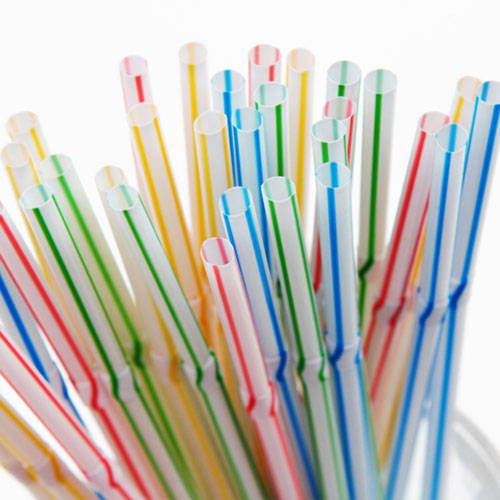 What can you do with a regular plastic drinking straw? You can use it to protect your necklaces from tangling. You just have to thread one side of the chain through the plastic straw and then clasp the necklace together. It will keep your necklace from tangling up with itself and keep it organized for further storage. Easy and inexpensive!
Another surprising and affordable – option for your necklace storage. You can lie them out on a piece of wrap, spacing them out much the same as you would on a jewelry roll, then press another piece on top. This will seal them in for the duration of your trip, though you may want to make sure you treat it delicately so it will last without tearing!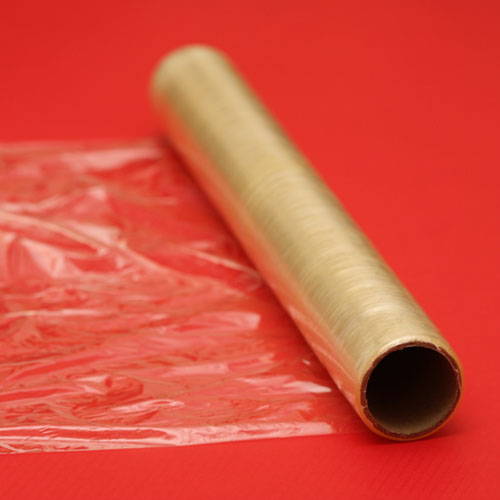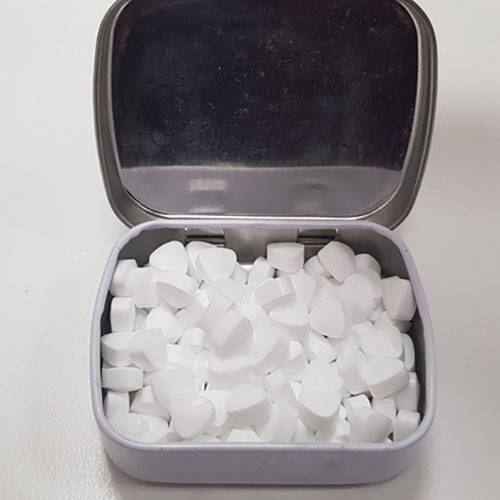 This might sound like an odd option, but it's a great one for thrifty travelers! If you've ever gotten metal tins for mints (like Altoids), you can save the containers for later use. These tins are the perfect size for holding your jewelry items like earrings, rings, and bracelets.
If you have several, you can pack them separately with different types of jewelry for better organization. If you're concerned about them rattling around, you may want to add a few cotton balls to muffle the noise and provide extra protection during your travels.
These simple pouches are easy to find – or make – and can easily collect all your jewelry in one place! However, we would certainly recommend finding an alternative for your necklaces. You don't want them to end up knotted together in transit!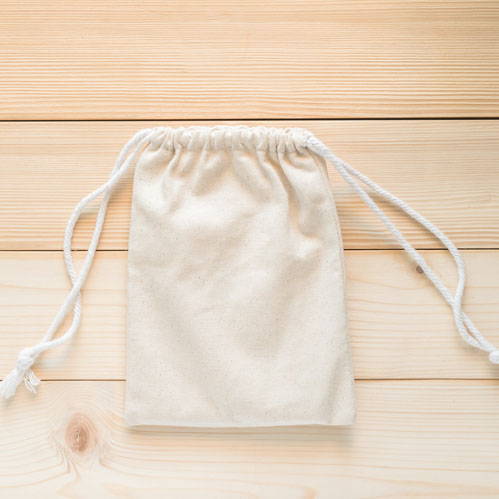 For small pieces like earrings or rings, you can place them in a small pill container. These range from beautifully ornate to plain options and are usually overlooked when left out unattended.
For longer trips, you could even consider a weekly pill container. This might be a good option if you have your jewelry selections organized by day or event and you'd like to keep them all together.
Sometimes the most simple solutions are the easiest and most cost-effective. Almost everyone has some kind of plastic sandwich bags at home. If you are in a pinch and need to pack things quickly, you can simply stash your jewelry into one – or several – of the sandwich-sized bags and tuck them into your luggage accordingly.
If you look at jewelry-making suppliers online, you can often find even smaller bags that are specially designed to hold jewelry items – including easily tangled necklaces! And keep them separate from one another. With smaller bags, you can easily place them in a larger container of your choice to make sure.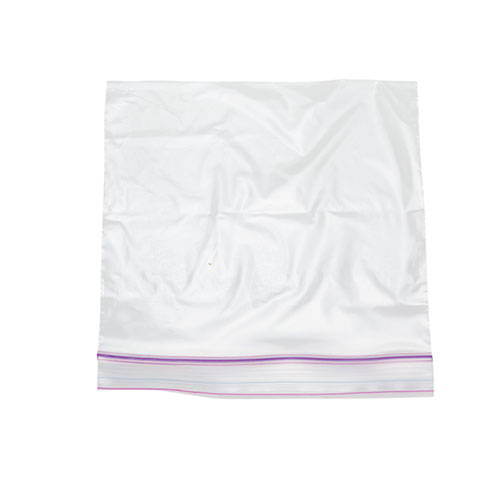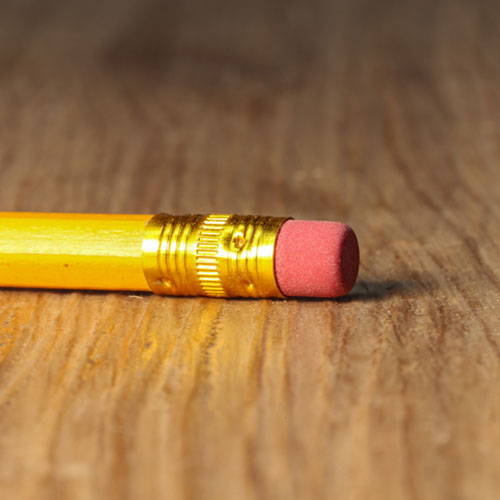 Remember those giant pink erasers from your elementary school days? It turns out that they have another use for a thrifty traveler! You can easily keep the backs of your stud earrings from getting lost by pinning your earring studs to an eraser. Place them in a larger container and you'll never risk losing another back stud again!
Do you often travel with a collection of rings? You might be surprised how well a simple carabiner – the coupling links often used for climbing and other outdoor sports, though frequently used as a keychain as well – can solve your storage problems. You can slide your rings on the clip and stash them in a larger bag (like a zippered pouch or even your toiletry bag) for easy storage!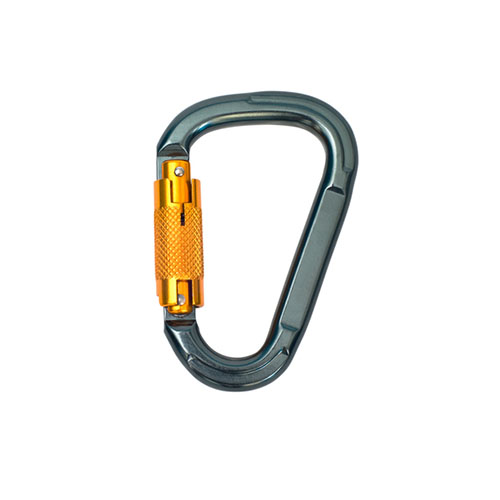 We've all seen those adorable zippered pouches with fancy prints or transparent sides. They often double as make-up bags and can make great jewelry storage bags as well. With a slim profile, they are easy to pack in just about any size bag – from an overnight duffle to a rolling carry-on – and won't take up much space so you can definitely pack those extra heels.
WHERE CAN I FIND OPTIONS FOR organizing my jewelry FOR TRAVEL?
What good are options if you don't know where to find them? Likely, you won't find most of these in your standard brick and mortar stores, though you might have some luck in the jewelry section of your local department stores. It'll be easier to find more options from online retailers.
What can't you find on Amazon? You'll likely find hundreds of options in various price points that will at least give you a starting point for your search. As with everything on Amazon, always read the reviews and make sure you are buying from a reputable source.
A great source for inspiration, Pinterest has some great ideas for storage we may not have even considered in this blog! You'll likely find something that catches your eye for jewelry storage. You'll also find some great packing tips in general on their site!
Looking for something handmade? Then Etsy is absolutely the website for you. You'll find jewelry rolls and cases in adorable prints and quality materials. You'll likely also have options for custom work that you won't find anywhere else!
If you prefer video tutorials, Youtube has you covered. They have channels dedicated to reviewing different products, testing quality, and even packing efficiently.
If you would like a higher quality jewelry case, you may want to check your local jeweler. Granted, they may cost a bit more than any online retailer (like Amazon) but you'll probably be assured of the quality!
You might be surprised at what you can find at your local craft store! Many of them – like Joann Craft Stores or Michaels – have a dedicated jewelry-making section. You can find many types of small containers, bags, and even specialty storage for all your jewelry needs.
QUICK TIPS for traveling with EXPENSIVE JEWELRY
While our recommendation is to avoid traveling with your more expensive jewelry pieces if at all possible, we understand that sometimes there just isn't another option! If you need to take expensive items with you, we recommend following these tips to make sure you'll keep your prized pieces safe for the duration of this trip.
Not to sound like a broken record, but we cannot recommend getting your jewelry insured enough! This is especially true if you have many expensive pieces that you'd like to protect.
TAKE INVENTORY BEFORE YOU GO

Don't rely on guesswork or remembering the exact items you "thought" you packed for the trip. Take photos of every item of jewelry you plan to bring with you as you pack it in your bag. You may also want to take a note of the value of the piece as well, just to have that with you. We also recommend keeping the receipts for these pieces, so you have proof of their value.
When you aren't wearing your jewelry, make sure you are keeping it in a secure location. Pack it into whatever safe jewelry case you've chosen and make sure you put it out of sight in your hotel room (just in case you suffer a break-in).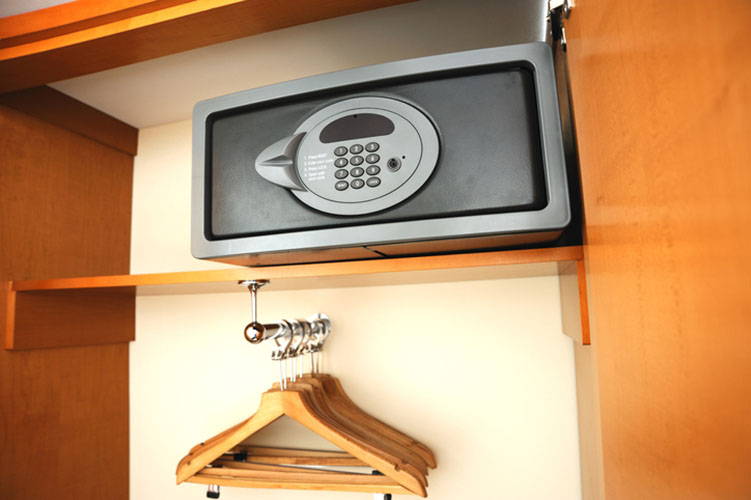 You may want to contact the hotel you are staying at to use their safe. It's fairly common for hotel guests to store their most valuable items in the hotel safe. Call ahead to find out if this is a complimentary service they provide or one you must pay extra to use.
If storage in the hotel isn't available for any reason, you're probably better off taking your valuable items with you when you leave instead of having them unattended in your hotel room. You never know what may happen when you aren't there.
If you are going to pack your jewelry, there's no sense in keeping it hidden away. You should wear it when you go out and enjoy yourself on your trip. The caveat to this statement is, of course, to do this within reason.
You should avoid wearing eye-catching pieces to public transit – including the airport – or in areas known to have higher robberies and other crimes. This is especially true when you are traveling to an area you don't know well or visiting for the first time.
However, avoid talking about the value of that jewelry or making everyone around you aware of how much you are carrying with you on your trip. Try to be as discreet as possible if you can if the subject does come up.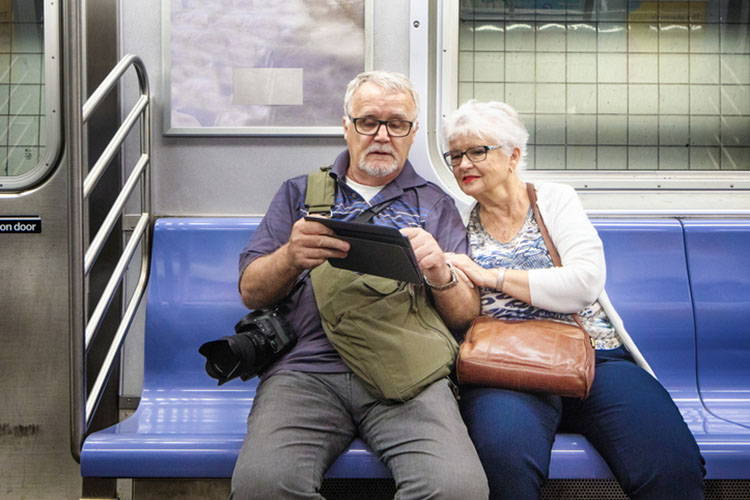 Keep from being flashy even when you'd rather show it off. Don't make yourself – or your luggage – a target when you're away from home.
While this isn't the advice you probably want to hear, it might be the one you need to hear. Unless you absolutely need to bring your most expensive jewelry along (for a special event or occasion), just don't bring it. You can avoid the hassle of potential loss, thieves, or even the risk of ruining something if you travel without it. You don't need to open yourself up to unnecessary risks.
TRAVELING WITH JEWELRY frequently asked questions
Check out some of the more commonly asked questions about traveling with jewelry!
CAN I TAKE MY JEWELRY IN A CARRY-ON ON THE PLANE?
Absolutely! You can – and should – pack your jewelry items in your carry-on for any flight. Any jewelry you are not currently wearing should be put into a carry-on for transport. If you have any expensive items, TSA recommends that you always keep them with you. Do not put them in your checked baggage. Instead, pack your expensive jewelry pieces into your carry-on so they will always be in your possession throughout the flight.
If you have any concerns about screening your valuable items before a flight, you can request TSA screen your luggage privately. If this is the case, we recommend arriving at the airport well in advance of your flight.
CAN I WEAR MY JEWELRY THROUGH AIRPORT SECURITY?
For the most part, you should be able to wear your jewelry through airport security checkpoints. Most jewelry does not need to be removed. This includes most jewelry made of soft metals like gold, platinum, and sterling silver. These materials rarely set off security alarms given the nature of the metal. So you should be able to wear rings, small earrings, necklaces, watches, and bracelets through airport security without issue.
If you have larger jewelry pieces made of heavier metals (like iron or steel) or just bulky, you may be asked to remove them. You can also pre-emptively remove them to avoid the possibility of setting off an alarm.
DO YOU HAVE TO REMOVE JEWELRY FOR TSA?
Not unless you are wearing bulky jewelry with a lot of heavier metals in it. Many times the TSA employees may direct you to leave your jewelry on. This can speed up the security check process and get you through the checkpoint faster! However, they do direct you to remove any items, be sure to do so immediately.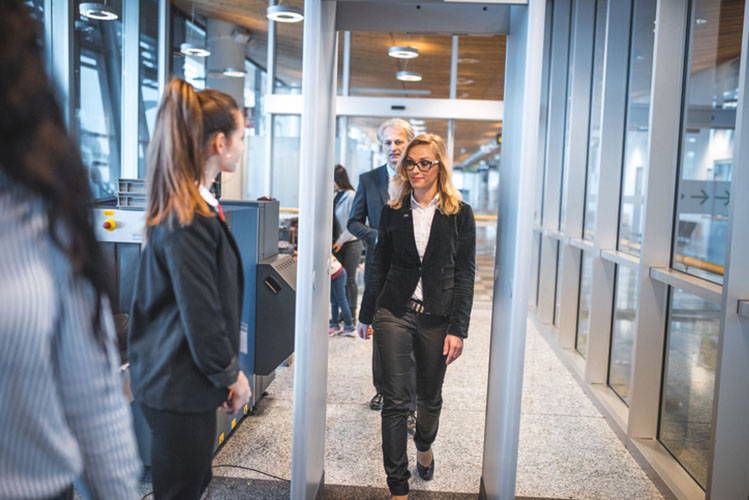 Oversized bangles, necklaces, and other large bulky items can cause an issue for you. Sometimes, you may also have an issue with certain body piercings. If you anticipate an issue due to oversized body jewelry, you can always request a private security screening. Do not place these items in your pocket but make sure you put them in your carry-on, if you have time to do so, or place them in a provided receptacle. TSA travel guidelines recommend you place them directly in your bag, as that reduces the risk of you forgetting or losing any items hustling through that security line.
HOW DO YOU TRAVEL WITH EXPENSIVE JEWELRY?
It can be intimidating to travel with a lot of jewelry, especially if it's important or have a lot of value. Here are some quick tips to help you plan for your trip:
If you are traveling with expensive jewelry pieces (like diamonds, large amounts of precious metals, or even sentimental items), you should consider getting your jewelry insured. That will provide you both peace of mind and protect your valuables in case the unthinkable happens.

Pack your jewelry in your carry-on instead of your checked luggage. This way it will not leave your possession throughout your traveling plans. You cannot anticipate what might happen if your luggage is lost or stolen after your flight.

Make sure you keep your jewelry organized during your trip! This can help you be sure you haven't lost or left any items behind in a hotel or even at the airport as you pass through security. A well-organized jewelry collection is much easier to sort and keep safe.
WHERE WOULD I FIND INSURANCE FOR TRAVELING WITH JEWELRY?
There are many ways to safely insure your jewelry. One of the easiest ways is to contact your current insurance provider if you have a car, renters, or homeowner insurance through a company. Most insurance providers offer discounts for customers who "bundle" multiple policies with their brand. You may find the most cost-effective route is to simply add another policy to your existing ones.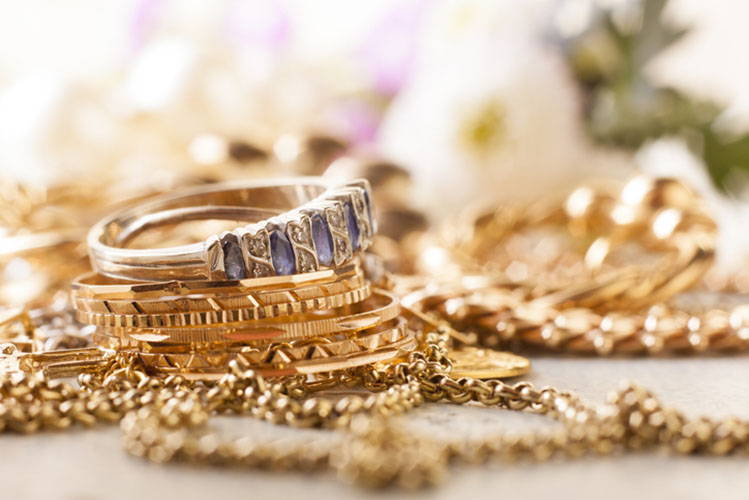 Another option would be to reach out to your local jewelers, specifically any that you might have done business with previously. They may have connections and knowledge of reputable insurance providers who can help you directly.
If you are unable to find a local source for jewelry insurance, there are many available online. Here are a few companies known for having good jewelry insurance coverage:
Jewelry Mutual Insurance Company

Lavalier

JIBNA Personal Jewelry Insurance

GemShield

GEICO
WHAT IS THE BEST WAY TO STORE YOUR JEWELRY WHEN TRAVELING?
There are many ways to store your jewelry effectively and safely when you travel. Much of that depends on how much time, effort, and budget you'd like to put into the process. What should be obvious is that you can't simply drop your beloved jewelry pieces into a suitcase and call it a day. Here are some options for any budget:
Do-It-Yourself Ways.
Small pill containers are perfect for storing small stud earrings or rings. Given that they are usually the size of make-up compact (or smaller), they are a great space saver.
Drinking Straws. Just thread the chain through a straw and it keeps them from getting knotted!
Ziploc Bags. Never underestimate the power of small plastic bags for organization! Even better, you can re-use them repeatedly to keep things organized on multiple trips. They are a cheap, disposable option.
Commercially Designed Storage:
Hard-Sided Jewelry Cases. Many companies have specially designed cases for jewelry storage. They are designed for everything from necklaces, rings, studs, and even larger, statement pieces. These are great if you have large amounts of jewelry you plan to take with you.
Cloth Jewelry Rolls. A simpler version of the cases, cloth jewelry rolls allow you to wrap up your jewelry into a compact space. You can find many of these on handmade sites like Etsy that do the job perfectly!
WHAT IS THE SAFEST WAY TO TRAVEL WITH JEWELRY WHEN I AM MOVING?
Ultimately, the safest way to travel with any kind of jewelry is to keep it on your person as much as possible. If you are moving long-distance, we recommend not moving it in a truck or shipping it across the country. Even with insurance, there is no guarantee that your jewelry collection will make it to your new residence. If that were to happen, you might find yourself without the jewelry or a way to replace your most valuable items.
Where moving companies typically provide insurance policies for items lost or broken during a move, it is safer all around for the moving individuals to take their most breakable – and most valuable smaller items with them directly. This may mean that you back your jewelry box in the back seat of your vehicle if you drive cross country. It can also mean that you bring a carry-on filled with such items on a plane in addition to your typical luggage.
TRAVELING WITH JEWELRY: bringing those pieces THAT MAKE YOU SMILE
Jewelry is made to be enjoyed. It's more than just a sparkly accent or something posh to show off on the right occasion. For many of us, it has meaning and a purpose. It represents friendships, relationships, or even loved ones long gone.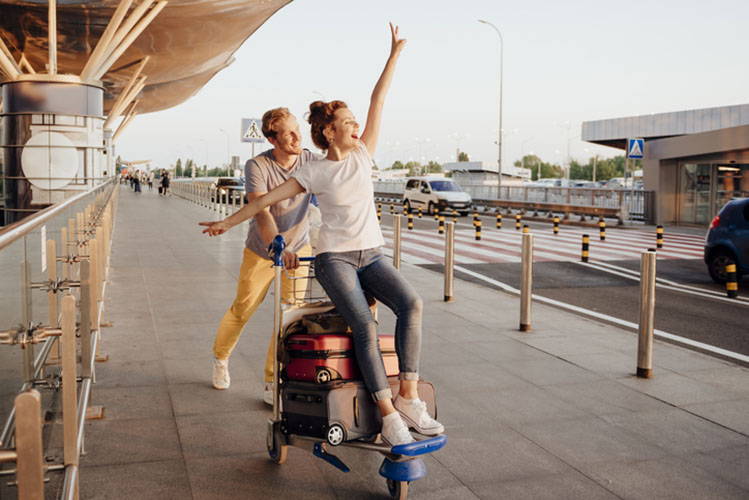 Traveling with jewelry doesn't have to be a stressful time. You should – and can – wear your favorite personalized name necklace without concern for theft or even misplacing them while you travel. It just takes a little forethought, some careful planning, and perhaps an investment in the right kind of insurance before you're relaxing on the next flight to Cancun without a care in the world.
Further reading:
April 29, 2021 by Conor Daniels