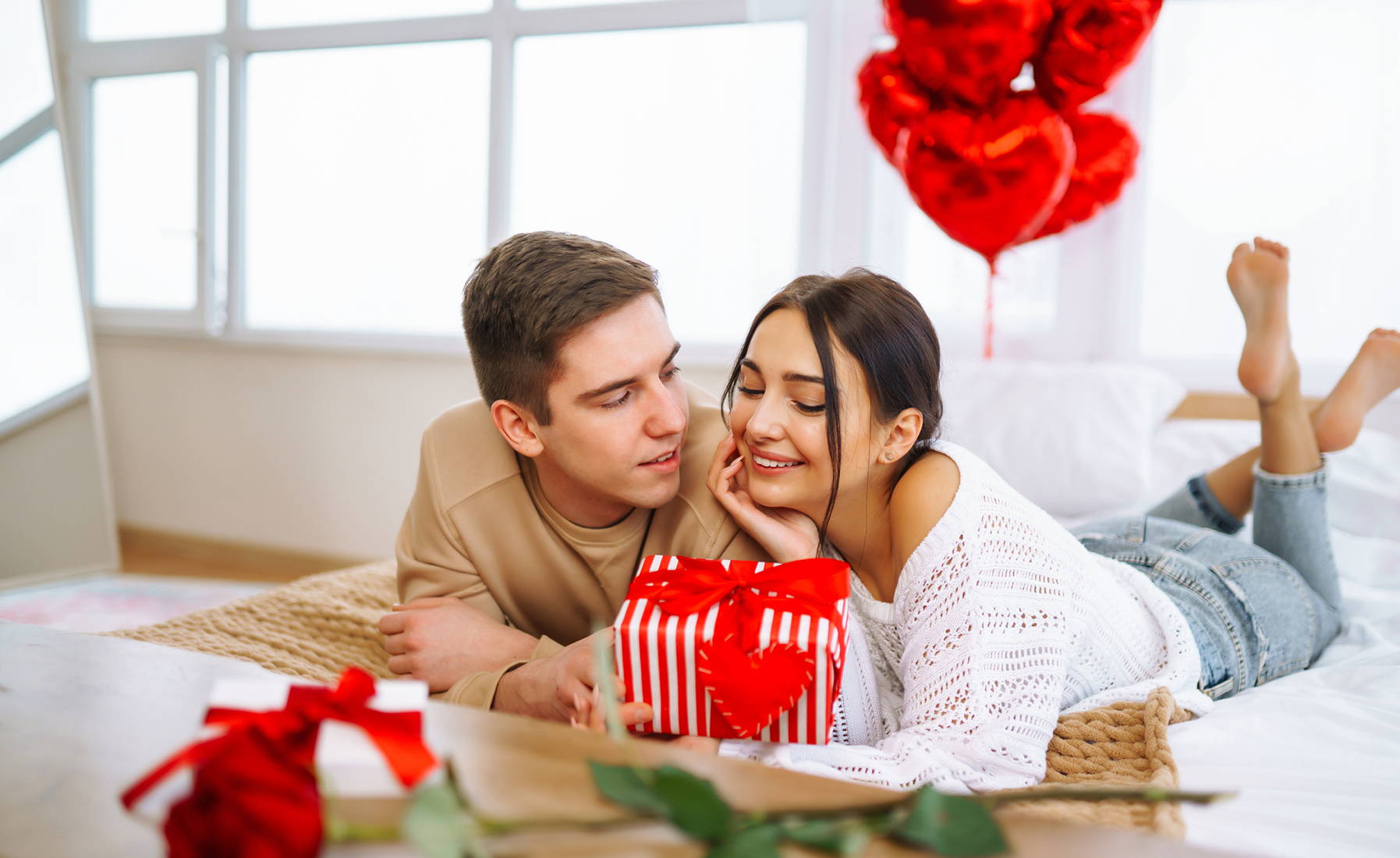 Valentine's Day is the perfect time to show your special someone how much they mean to you. While it can be hard to shop for a one-of-a-kind gift, custom jewelry makes the perfect statement of love. Whether you prefer classic designs or contemporary looks, crafting a custom piece of jewelry is a sure way to make Valentine's Day extra special.
With this guide to Valentine's Day custom jewelry gift giving, you'll have all the tips and tricks you need to find the right person and piece that your loved one will adore.
WHY DO WE celebrate VALENTINE'S DAY?
Valentine's Day is a special day celebrated on February 14th each year to recognize the popular celebration of romantic love. This holiday often includes exchanging gifts and sending cards with loving messages, as a way to express our love for our significant other or those close to us.
It serves as a reminder to celebrate love in any relationship and connection we have in our lives. Valentine's Day is not only about couples, but also about all the important people in your life – family, friends, colleagues, and mentors that help shape who you are and how you feel loved.
THE HISTORY OF VALENTINE'S DAY
In modern times, the celebration of St. Valentine's Day has become an increasingly popular holiday due to its focus on love and romance. The legend of the Christian Saint Valentine can be traced back to third century Rome, where the Roman Emperor Claudius II declared marriage between two lovers a crime punishable by death.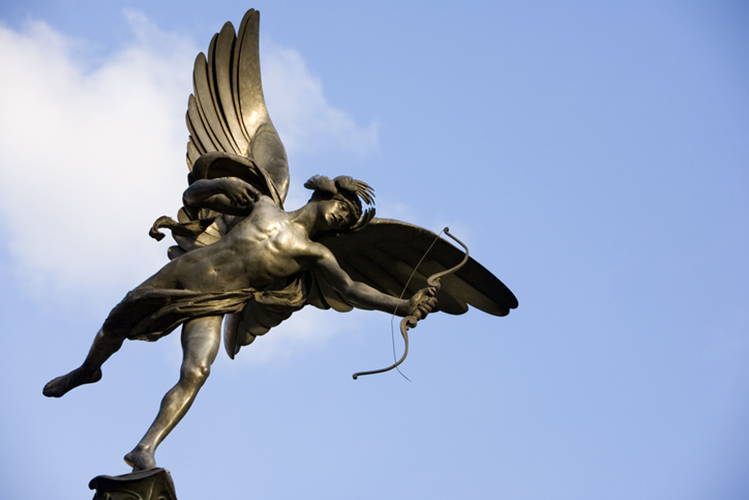 Despite this law, a devoted priest named St. Valentine continued to perform marriages in secret and was eventually put to death. In the Christian tradition, it is believed that Saint Valentine's martyrdom brought people together through love and faith, thus commemorating Valentine's Day as we know it today.
WHO CAN WE GIVE a custom jewelry gift TO ON VALENTINE'S DAY?
Custom jewelry makes a beautiful gift whether it be for men, women, adults, or children. Valentine's Day is the perfect excuse to gift beautiful jewelry to someone special in your life, whether you share a romantic or platonic relationship with them.
Below are some ideas for who you might gift custom made jewelry to on Valentine's Day.
SPOUSE OR SIGNIFICANT OTHER
Your spouse or significant other is the most obvious choice for gifting jewelry to on Valentine's Day. Custom made jewelry for your spouse is meaningful. It can be gifted to celebrate a milestone in your relationship.
Regardless of gender, custom made jewelry can be personalized with accents and engravings that represent the love you share between you and your partner. Valentine's Day jewelry is more special than other jewelry gifts because of its symbolism of love.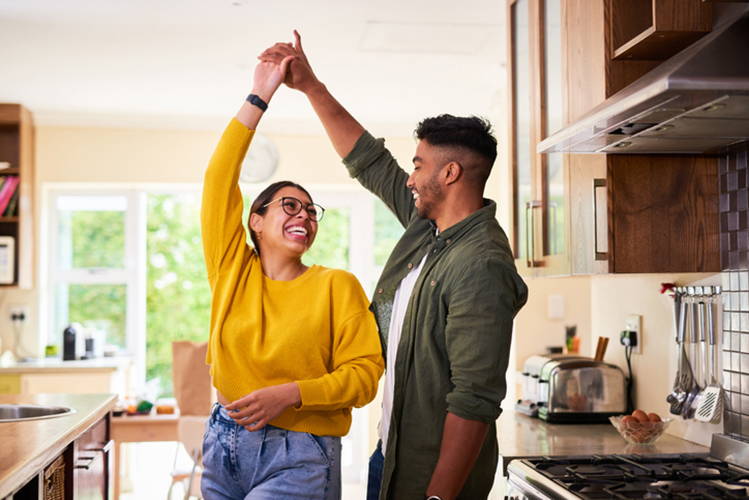 ---
Your parents are special people in our lives no matter how old we get. Gifting your mother or father custom made or handmade jewelry for Valentine's Day is a beautiful way to show them how much you appreciate them. Personalized jewelry made for your mother or father can include engraved messages from you or your children (their grandchildren).
It's a timeless way to commemorate the love between parents and children. High quality jewelry customized just for your parents will make them feel loved and appreciated on Valentine's Day.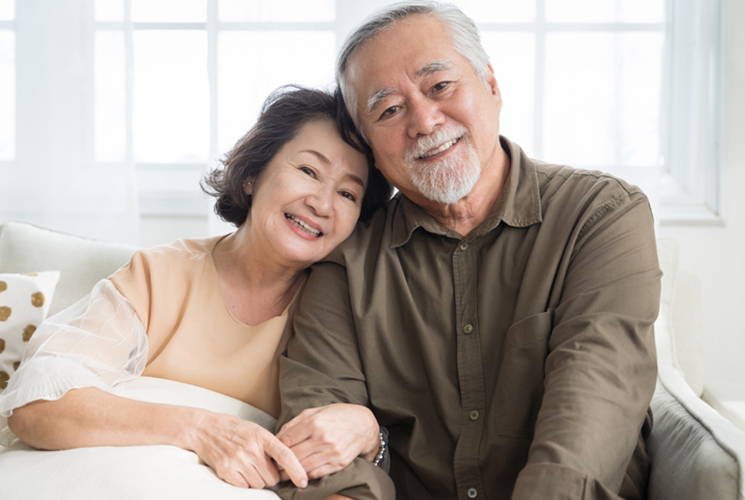 ---
Children are the most precious gifts anyone could ever ask for. Why not treat your precious gifts with a precious gift of their own? Custom made jewelry for children make a special Valentine's Day gift for your children, big and small.
You can have unique jewelry made for children to fit their personality and style. Custom made jewelry for your children shows them that you appreciate their presence in your life. It's a way to reward and celebrate your children for the love they have brought to your life. High quality jewelry personalized for them by you can also be a heirloom gift that they will carry with them through the rest of their lives.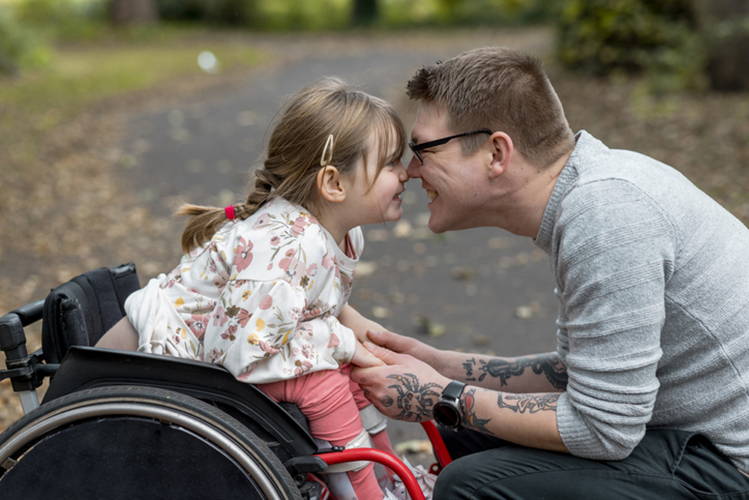 ---
Siblings are special people in our lives. Oftentimes our siblings are more than just family, they are our best friends, mentors, and the first person we call when in trouble. Show your siblings you appreciate them with a special piece of quality made custom jewelry.
You know your sibling's style better than anyone else. Personalize your sibling's jewelry gift with accents, colors, shapes, and engravings that fit their personality. Valentine's Day is the perfect excuse for gifting jewelry to your brothers and sisters.
Unlock The Secrets Of Buying Personalized Initial Jewelry: A Gift Guide For Siblings That's Full Of Heart.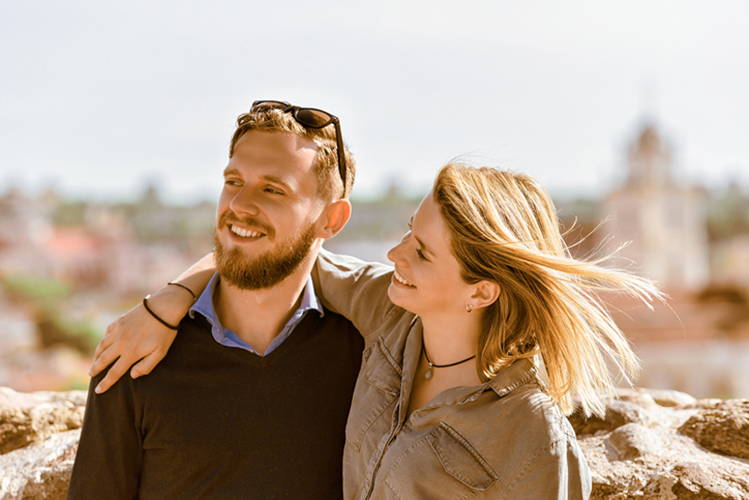 ---
Grandparents are like second parents, except they let you get away with a lot more. Show your grandparents you love them and are thinking of them this Valentine's Day with custom made jewelry. Grandparents cherish any time they are allowed with their grandchildren. If you live far from your grandparents, personalized jewelry from you will help them feel close to you when you can't be near them.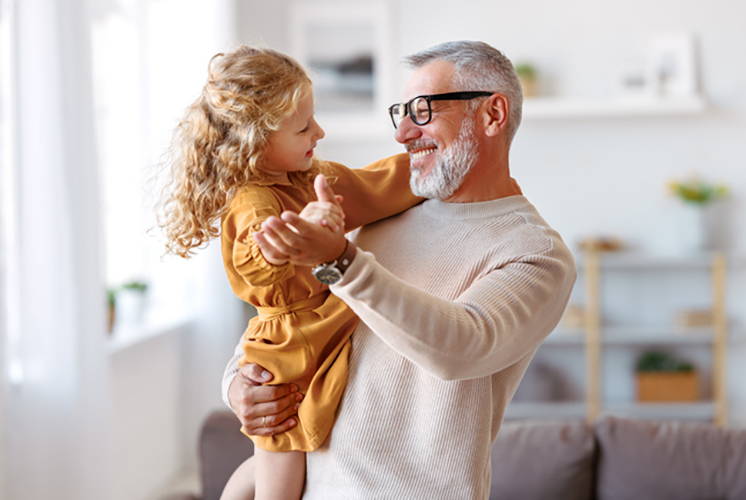 ---
Your best friend is like family. They have been with you through the good and bad times and always stuck by your side. Valentine's Day can be a day to show your appreciation for your best friend or close friends. Quality made personalized jewelry shows that you value their friendship and loyalty. Make their Valentine's Day special by gifting jewelry that represents your friendship.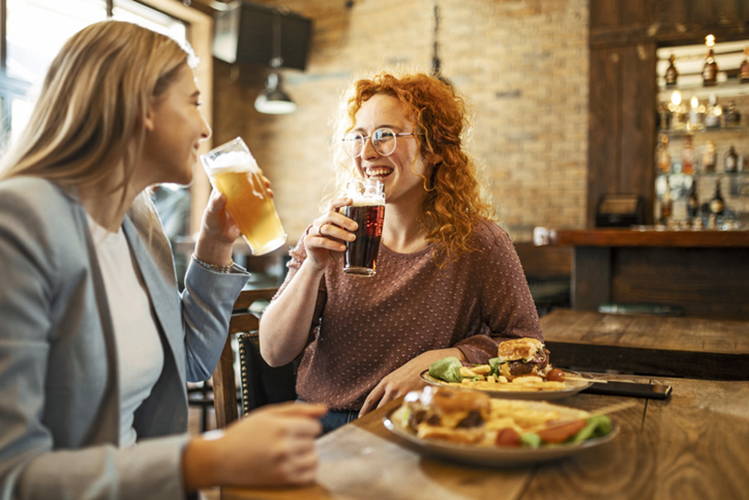 TIPS FOR buying jewelry 101
Choosing what kind of custom made jewelry to get your loved one can be challenging. Below are some tips for helping you decide on the perfect jewelry gift for your Valentine's Day sweetheart.
CONSIDER THE PERSON YOU'RE BUYING FOR

The first step to choosing the perfect custom made jewelry gift is to consider who you are buying for. Do they wear jewelry? If not, consider instead gifting them a custom made accessory, like a custom wallet or keychain.
CONSIDER THE TYPE OF JEWELRY

If they do wear jewelry, what kind of jewelry do they prefer? Are they more of a necklace, earring, bracelet, or ring person? Gifting them a type of jewelry they prefer will likely mean they will wear it more often.
CONSIDER THE TYPE OF METAL

Also, think about the type of metal they prefer. If you've only ever seen them wear gold jewelry, it's safer to stick with a gold jewelry gift. You don't want to risk taking a chance and purchasing something they don't like.
CONSIDER THE TYPE OF STONE

If you're buying jewelry set with a stone or stones, think about which type they would prefer. Some people are partial to diamonds while others love rubies or colored gems. If you've never seen them wear any type of stone, ask them beforehand to help you in your decision process.
CONSIDER THE RECIPIENT'S STYLE

Finally, consider their style. Are they minimalist or maximalist? Some people may be uncomfortable wearing big, flashy jewelry, while others prefer their jewelry bigger and flashier. Think about their personality and what you have seen them wear in the past. Try to find something that you think fits in with their own personal style.
We all want the best for our friends and loved ones, but our wallets have their limits. Before looking for the perfect jewelry gift for your loved one, set your budget. Knowing your budget will help narrow your search and making finding the best jewelry gifts an easier process.
Fortunately, high quality jewellry comes in many different price ranges. It is more than possible to find affordable jewelry gifts that are both stylish and meaningful.
THINK ABOUT HOW TO MAKE YOUR JEWELRY GIFT MORE MEANINGFUL

Jewelry is more meaningful when it is a custom piece made just for the recipient. Messages In Metal offers many ways to personalize and customize your jewelry gift for your loved one.
We offer a wide selection of necklace pendants, rings, and more that can be fitted with your personal touch. Some ideas for personalization could include:
Engraving a special message, date, or nickname onto your jewelry gift

Adding a special gemstone or birthstone

Including an engraving of your thumbprint or the thumbprint of someone special to the recipient
---
Personalized jewelry makes thoughtful gifts that will hold more value for the recipient and be received even more graciously. Valentine's Day is the perfect time to show your special someone how much you care with a thoughtful and meaningful gift.
While traditional jewelry gifts such as necklaces, rings, and earrings are always appreciated, personalized jewelry can make an even more meaningful statement. Personalized jewelry makes a thoughtful gift that will hold more value for the recipient and be received even more graciously.
Unwrap The Perfect Gift: A Beginner's Guide To Engraved Personalized Name Jewelry For Every Relationship Milestone!
IDEAS FOR custom jewelry Valentine's Day gifts HANDMADE BY US FOR YOU
At Messages In Metal, we design handmade pieces of jewelry with the idea of the perfect gift in mind. Below are jewelry gift ideas for Valentine's Day to help you in your selection process. Discover Our Range Of Handmade Coin Rings For Men At Messages In Metal!
A custom made ring is ideal for a loved one who prefers to see their jewelry on their hands. Rings can be worn everyday with any type of fashion. Below are custom made ring options we offer at Messages In Metal. Shop Our Range Of Handmade Coin Rings For Women At Messages In Metal.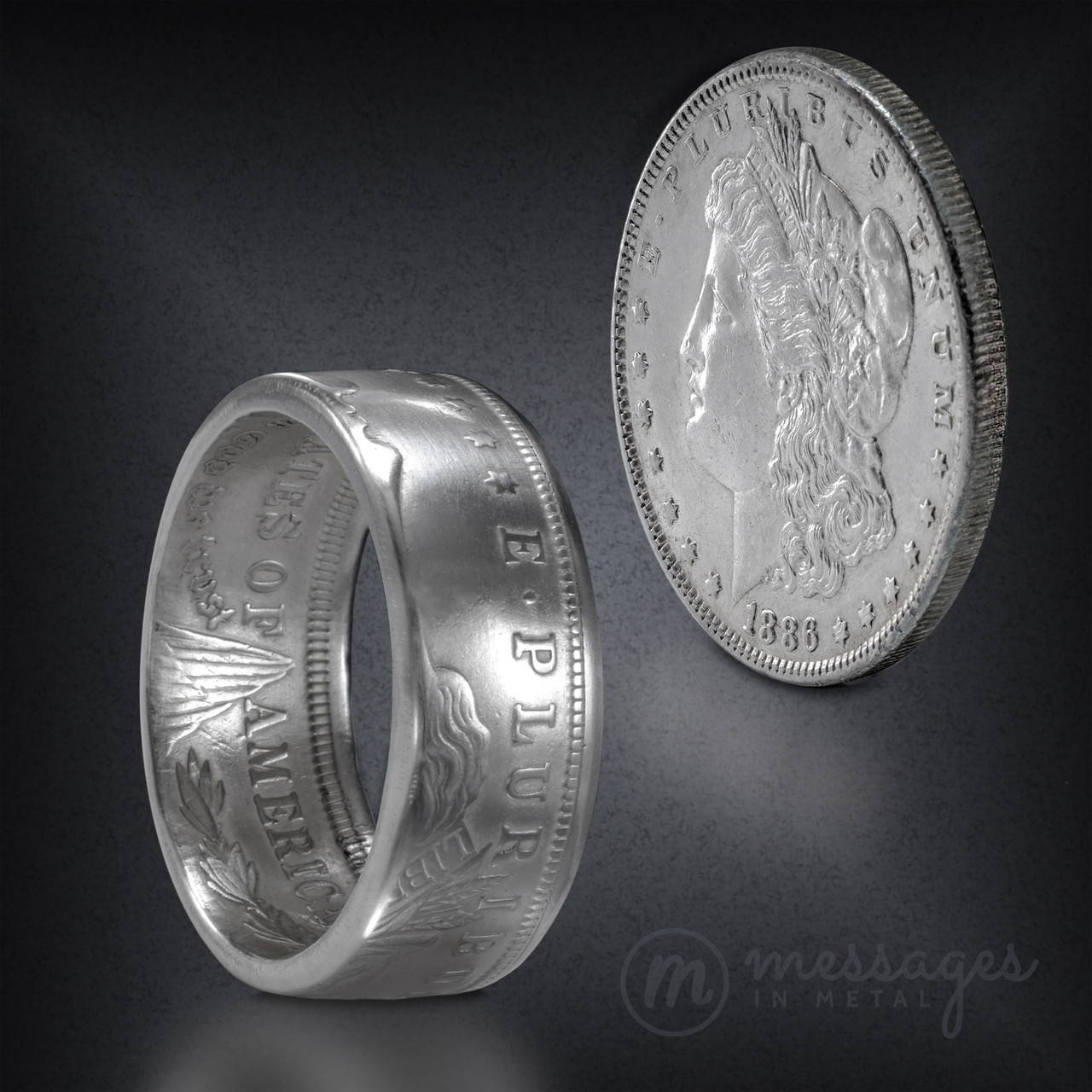 Coin rings are made from authentic US minted gold coins and silver dollars. They are unique jewelry gifts for him or her. Coin rings can symbolize a special time in our history (such as the year the coin was minted) as well as patriotism for our beautiful country.
Make your coin ring Valentine's Day gift special by choosing a handmade coin ring minted in a year that is special to you and the recipient. It could be a birthday, anniversary of when you met, or any other special date. Choose from gold, silver, or Cerakote finish.
---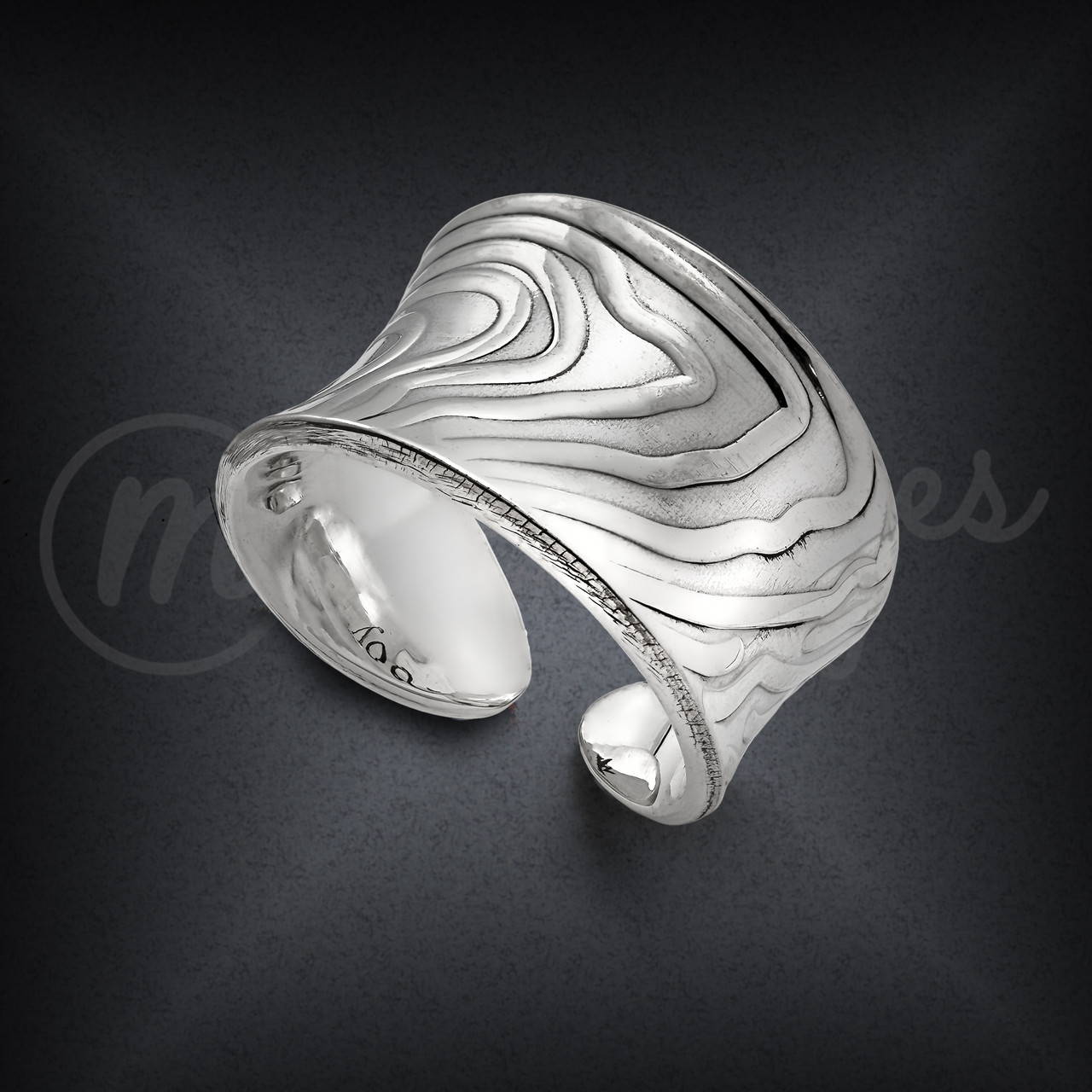 Personalized Open Cuff Rings make fashionable jewelry gifts for anyone of any gender or age. Our handmade cuff rings are made to fit around your finger, like a cuff. We have multiple styles of cuff rings in different metals and designs. You also have the option of adding personalization to your cuff rings such as 25-character engravings or choosing an initial cuff ring design.
A custom made necklace is something that can be passed down for generations. Necklaces are worn close to the heart, making them one of the more sentimental jewelry pieces you can give to someone. At Messages In Metal, we offer custom made necklaces ideal for a Valentine's Day gift.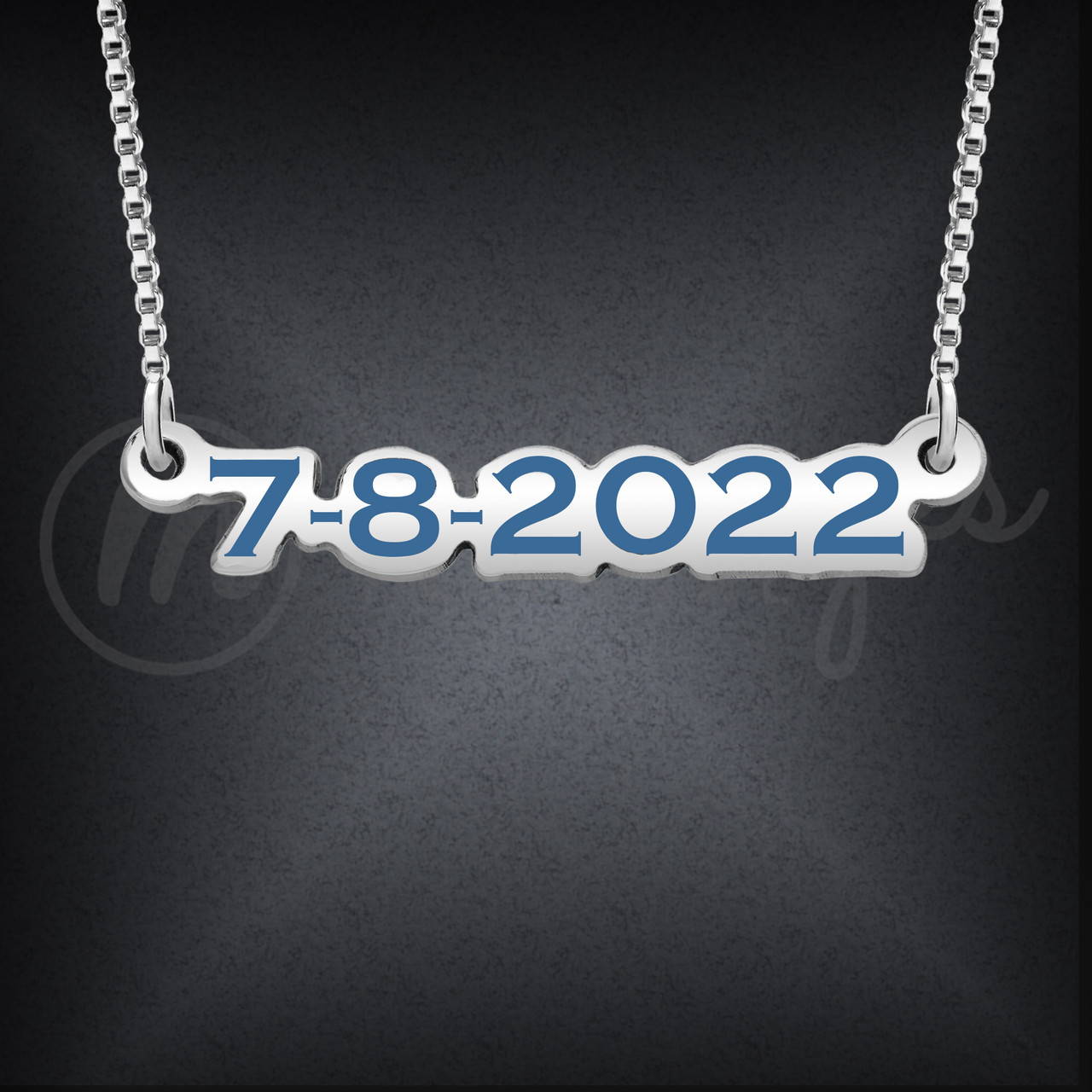 A number necklace pendant allows you to personalize your necklace design with a number that is significant or special to you or the jewelry receiver. Number necklaces are formed from quality metal and lie flat against the chest to display a special date, phone number, sports jersey number, etc.
Discover Your Necklace Soulmate: The Ultimate Guide To Choosing The Perfect Chain Necklace For Your Personality Type. Visit The Guide Now!
---
---
---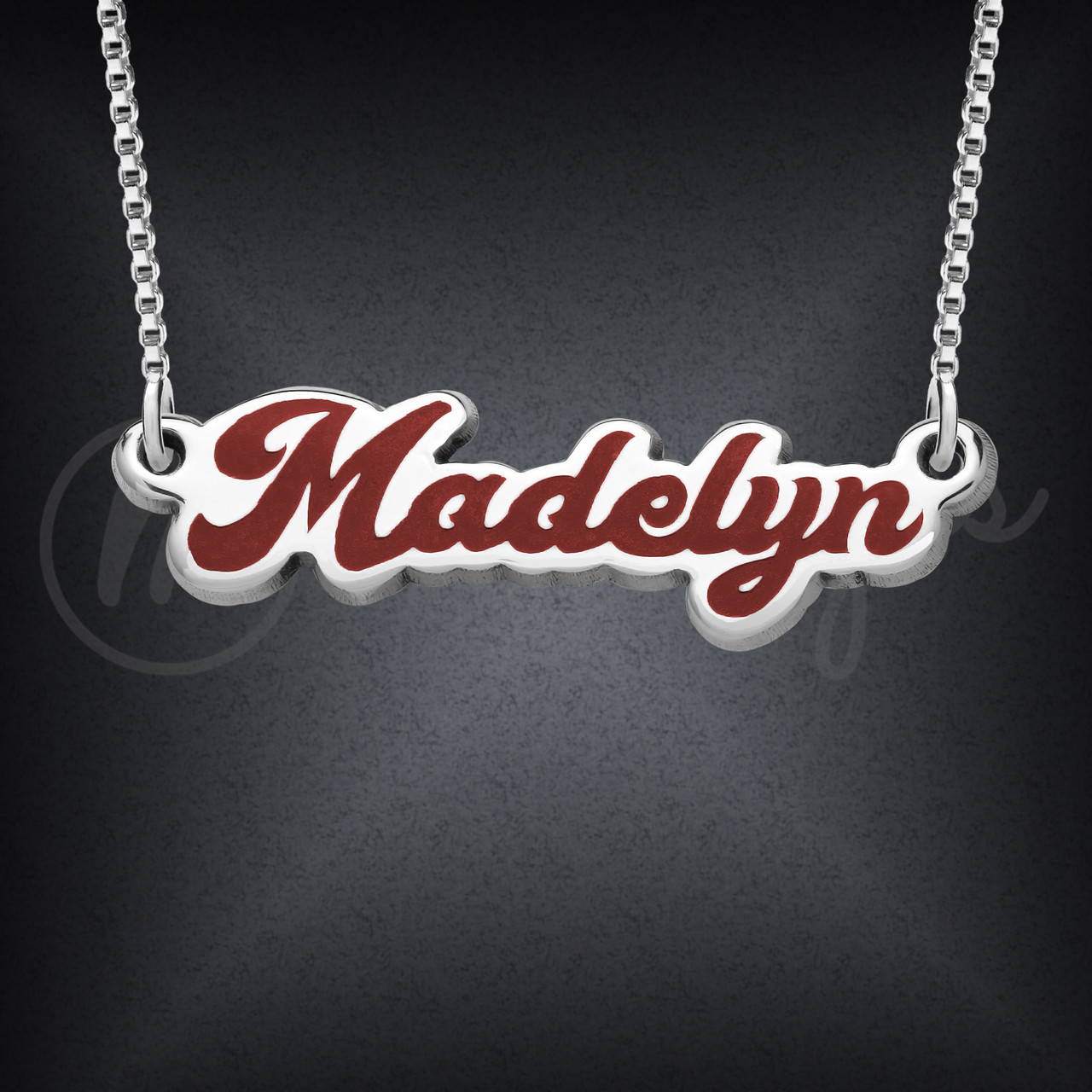 Our personal name necklace incorporates yours or your loved one's handwriting onto a beautiful metal pendant that can be worn for any occasion. We use laser technology to engrave your handwriting or signature onto the metal pendant of your choice. Engraved handwriting adds a personal and unique touch to your Valentine's Day gift for your loved one.
---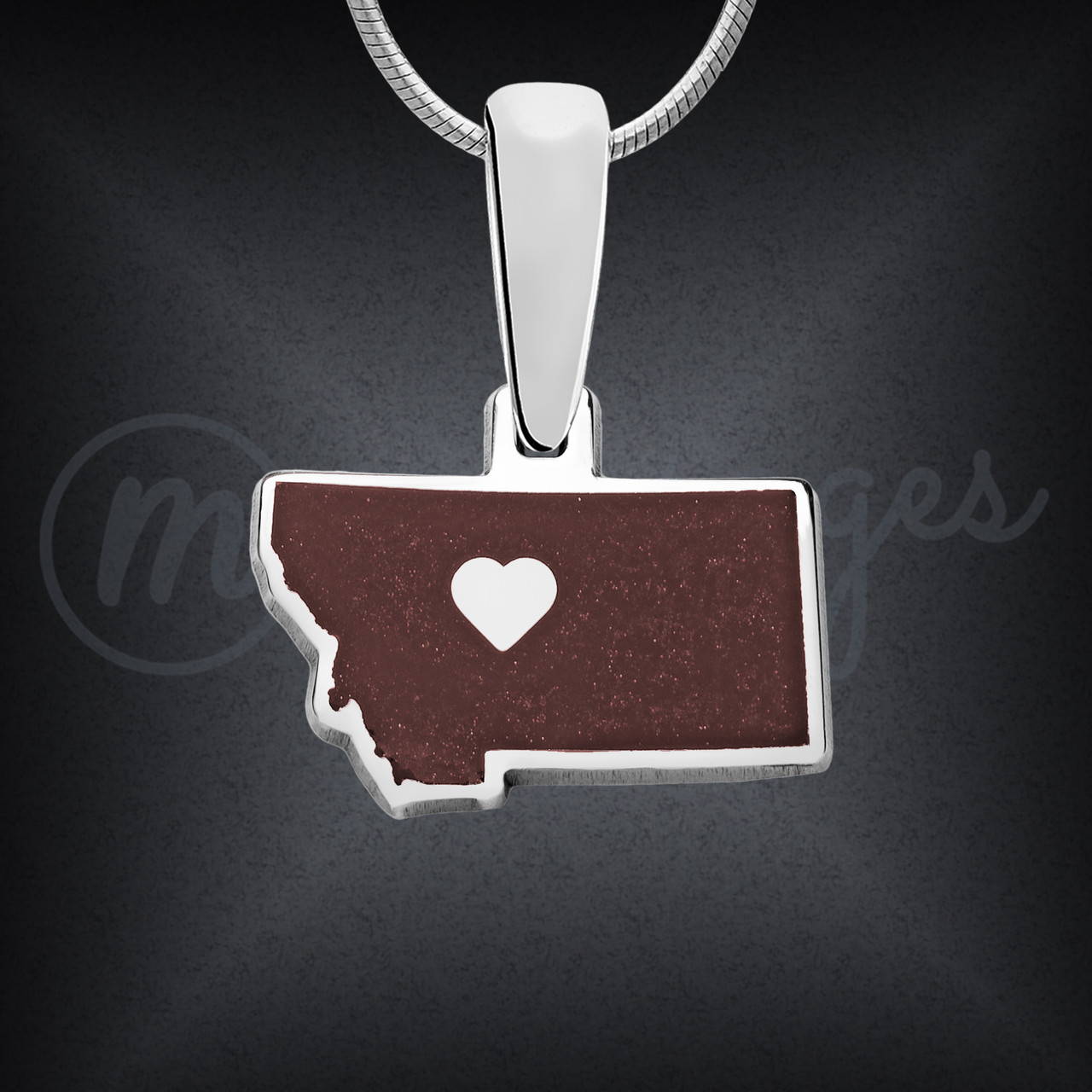 US state necklaces make fun and memorable Valentine's Day gifts for your sweetheart or loved ones. Choose between any of the 50 states, then have your necklace pendant customized with personal engravings or designs.
You can choose a state that holds meaning between you and the recipient, whether it be the state you met or where you live. It's a beautiful gift for someone who is proud of where they are from.
---
A name necklace personalizes your Valentine's Day jewelry gift like no other gift could--with your loved one's name. Have a necklace made into the shape of your loved one's name or nickname. A name necklace is a personal gift that is intended only for the recipient, making it even more special.
Additionally, you could have the name necklace spell something else such as, "Love", "Hope", or some special word that has meaning to both of you.
---
Personalized Dog Tag Necklace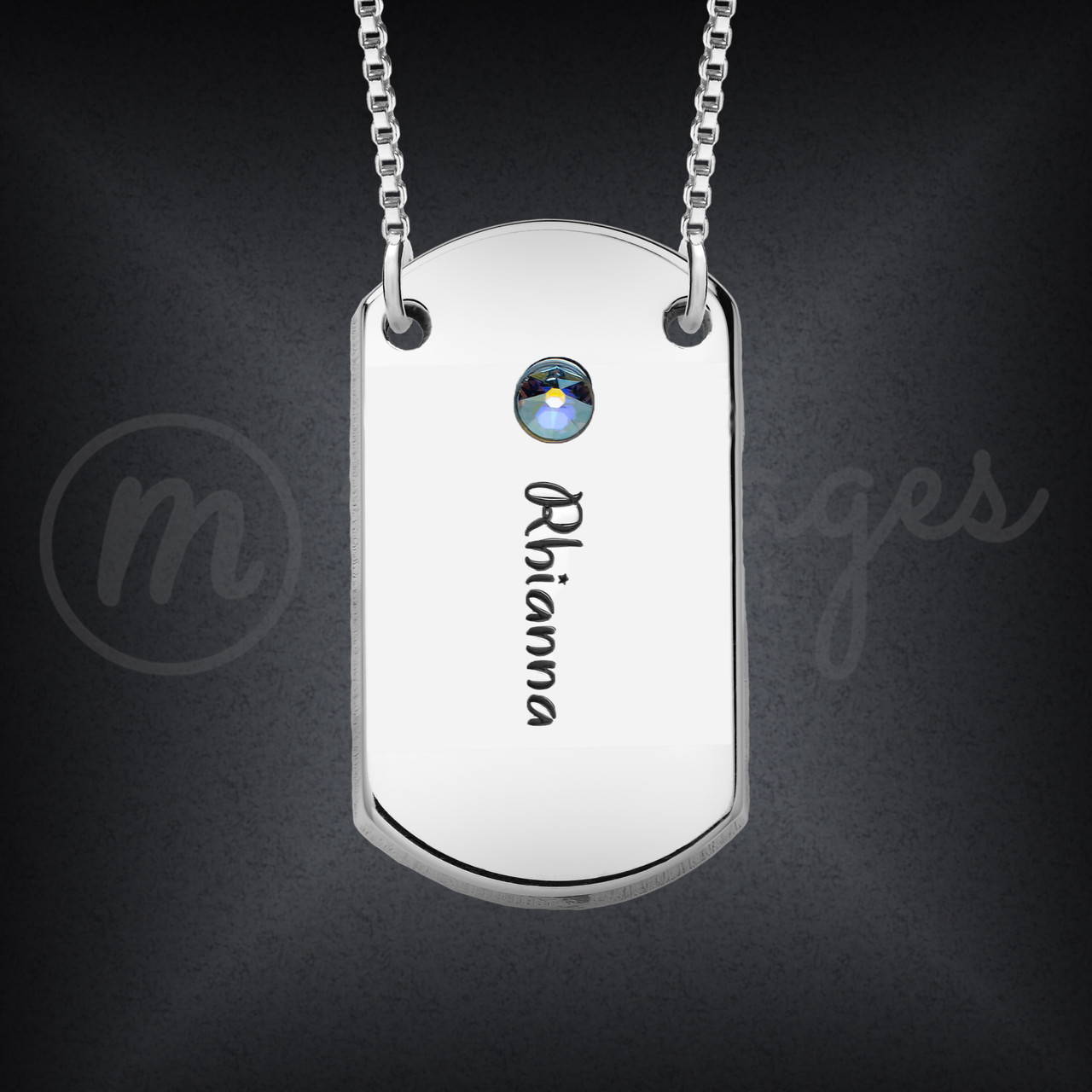 A personalized dog tag necklace made from your preferred metal can be customized in multiple ways. Choose from different pendant colors, add a unique design, incorporate your loved one's birthstone, or engrave a special message. Personalized dog tag necklaces are contemporary jewelry pieces that work for both genders.
---
Personalized Money Clip Wallet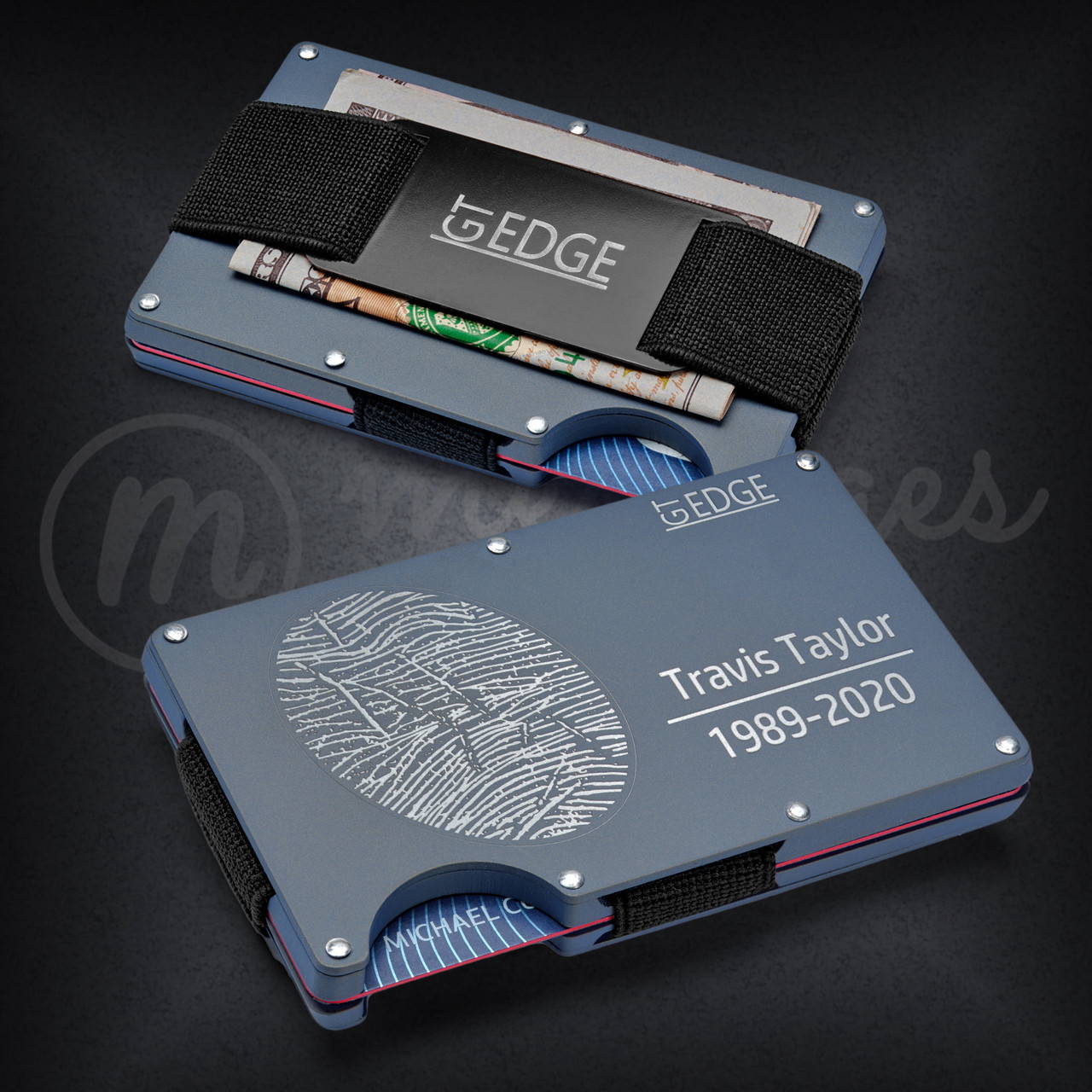 For a loved one who doesn't wear jewelry, a personalized money clip wallet can be a unique and special gift. Our money clip wallets are made from sturdy aluminum metal and can be personalized with engravings, color designs, and even thumb print engravings. Money clip wallets serve both style and function for a special person who deserves the most on Valentine's Day.
VALENTINE'S DAY jewelry gift buying guide FOR SPECIAL PEOPLE IN YOUR LIFE
Need ideas for what to get and how to personalize your Valentine's Day gift for the special person in your life? Below are some ideas for how to shop for the special people in your life on Valentine's Day.
BUYING JEWELRY FOR YOUR GIRLFRIEND

When it comes to buying jewelry for your girlfriend, Valentine's Day is the perfect time to show her how much you care. Whether you have been dating your girlfriend for weeks, months, or years, a stylish number necklace can be a cute way to show your appreciation for your relationship.
Have the number necklace made to represent the exact day, month, and year that the two of you met. Your girlfriend will recognize your anniversary date instantly and will be touched by your sentiment.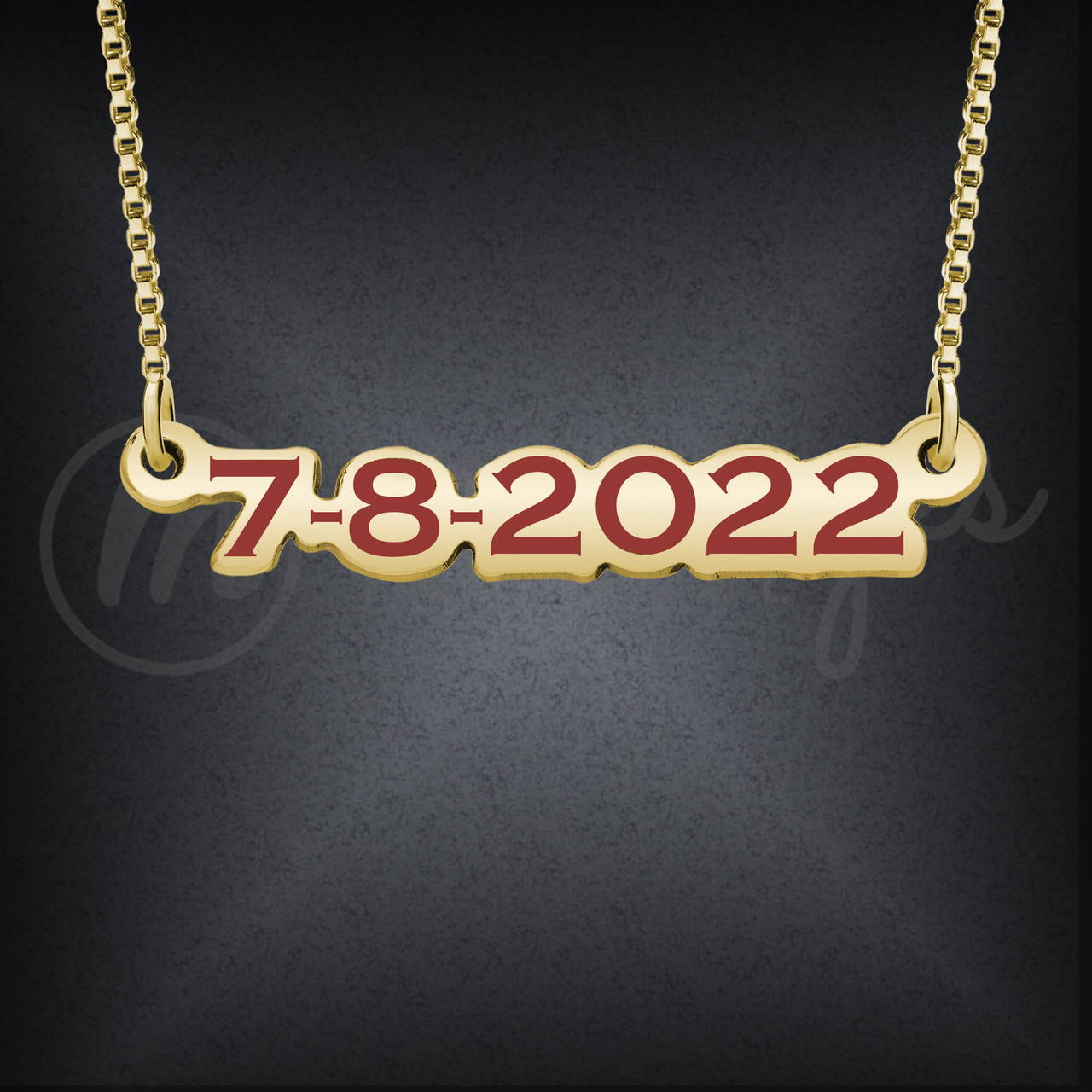 You might also consider couples jewelry or matching jewelry for both of you. A good option for couples' jewelry could be couples name necklaces. You can get two necklaces, one forged in your name and the other forged in your partner's name. You can wear their name on your neck while they wear your name on theirs.
---
BUYING JEWELRY FOR YOUR WIFE

Your wife is your one and only until the end of time. Valentine's Day should be about celebrating the commitment the two of you made to one another. A beautiful Valentine's Day gift for your wife could be an infinity necklace design with both of your names intertwined. The infinity necklace can symbolize your eternal connection to one another as a married couple.
Consider A Secondary Or Symbolic Marriage Band
Though the two of you may have already tied the knot, you might consider gifting them a ring that can serve as a symbolic marriage band. Gifting your wife an engraved cuff ring is an intimate gift that she can wear every day. Wearing your ring will feel like a promise of your love for her.
---
BUYING JEWELRY FOR YOUR BOYFRIEND

The black cerakote half dollar coin ring makes a great gift for boyfriends who appreciate nice things but don't like wearing anything flashy. Of course, you can always choose from the other coin ring metal options to fit what you think your boyfriend would prefer. If you want to personalize your gift, choose a coin minted in a state or year that holds special meaning for your relationship.
---
BUYING JEWELRY FOR YOUR HUSBAND

You love your husband more than anything in the world and want to show him how much he means to you this Valentine's Day. Gifting him a personalized dog tag pendant necklace may be the perfect way to show him your appreciation. The gender-neutral jewelry piece can be engraved with your hubby's name, initials, special message from you, or even the names of your children.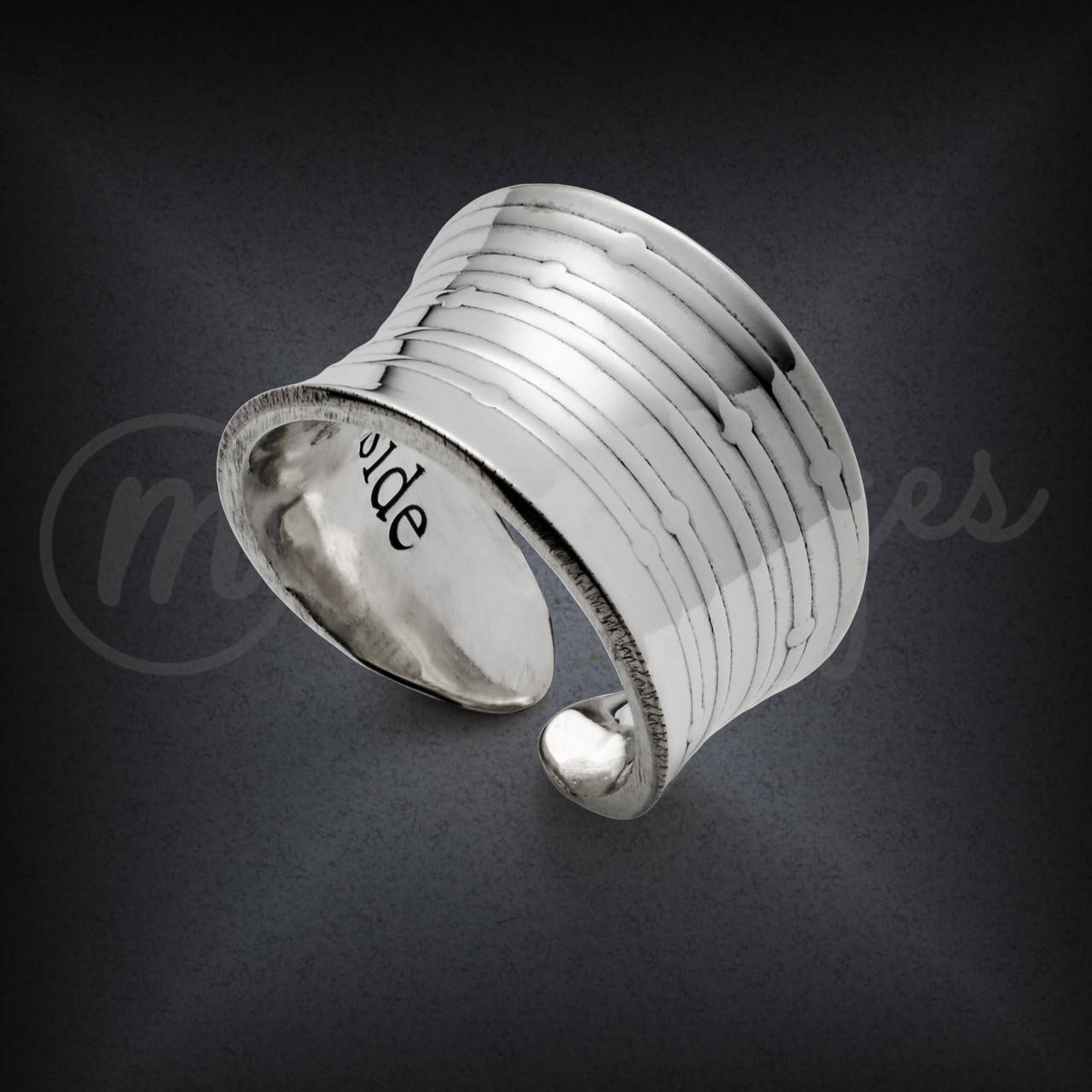 Your husband may also enjoy a silver cuff ring personalized with engraving on the underside. The silver cuff ring is simplistic yet elegant. Only your husband will know about the engraved message from you on the underside, making the jewelry piece that more special.
---
BUYING JEWELRY FOR YOUR MOM

You and your mom share a special bond that no one else could ever replace. Buying her jewelry for Valentine's Day can be a token of your appreciation for her always being there for you. The square personal name pendant necklace can help remind her that she is loved and appreciated by you.
You can have the name pendant message engraved with a special message from you in your own handwriting. This gift will allow her to keep your memory close to her forever.
Stuck On What To Give Mom This Mother's Day? Discover 25 Heartwarming Gift Ideas She'll Cherist Forever!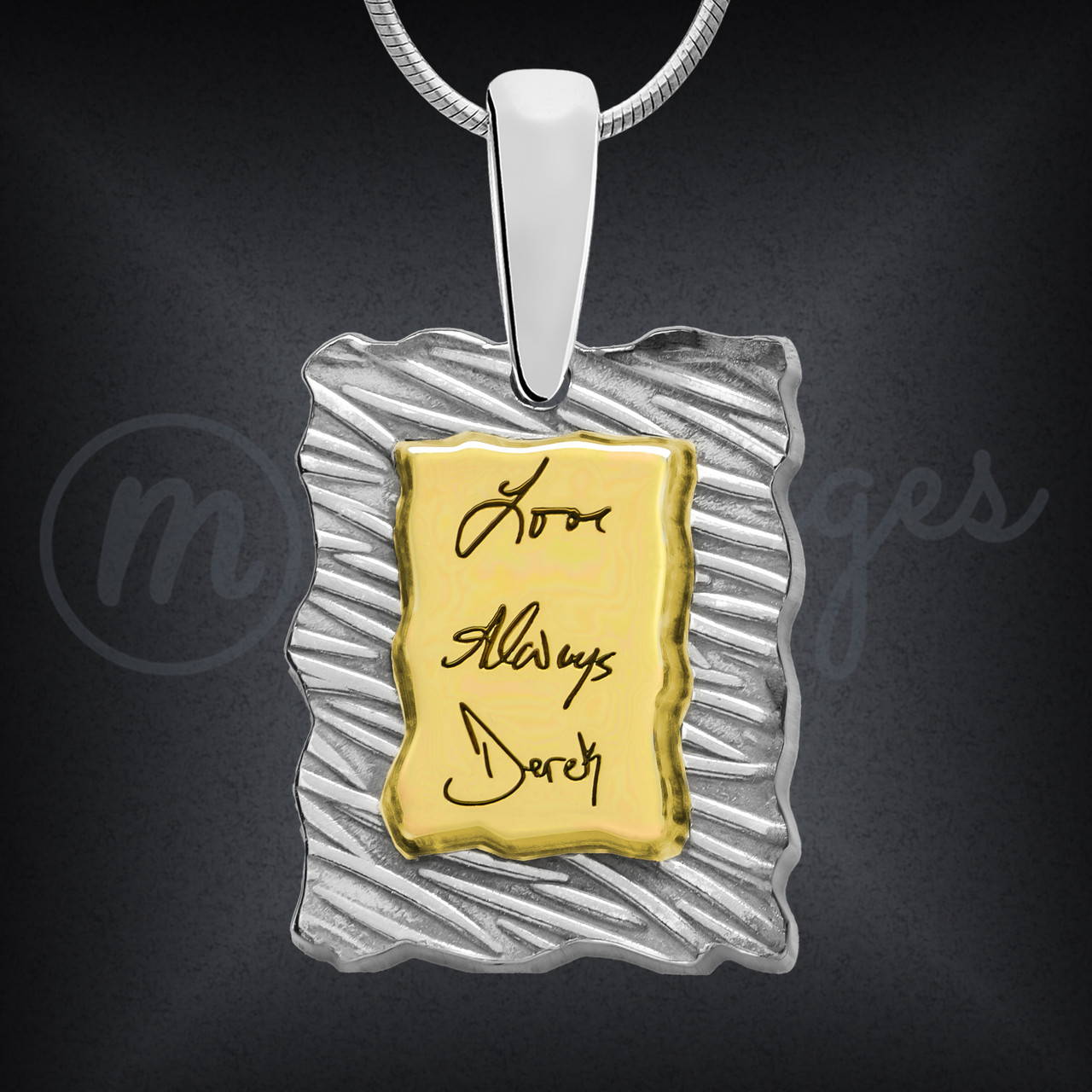 Your mom may also enjoy a gold monogram pendant necklace designed with her initials. Monograms are classic and have been used in jewelry design for centuries. It's an elegant jewelry piece that draws attention yet is subtle at the same time. She will feel special wearing her very own monogram necklace gifted to her by her (favorite) child.
---
BUYING JEWELRY FOR YOUR DAD

Your father may not be a mushy gushy kind of guy, but every father likes being appreciated for his hard work and sacrifice. This Valentine's Day, give your father something personal that shows him how grateful you are for his hard work and sacrifices.
A personalized money clip is perfect for a father who has everything else. Engrave the money clip with your own special message or design. It will be something he will use repeatedly while thinking of you every time.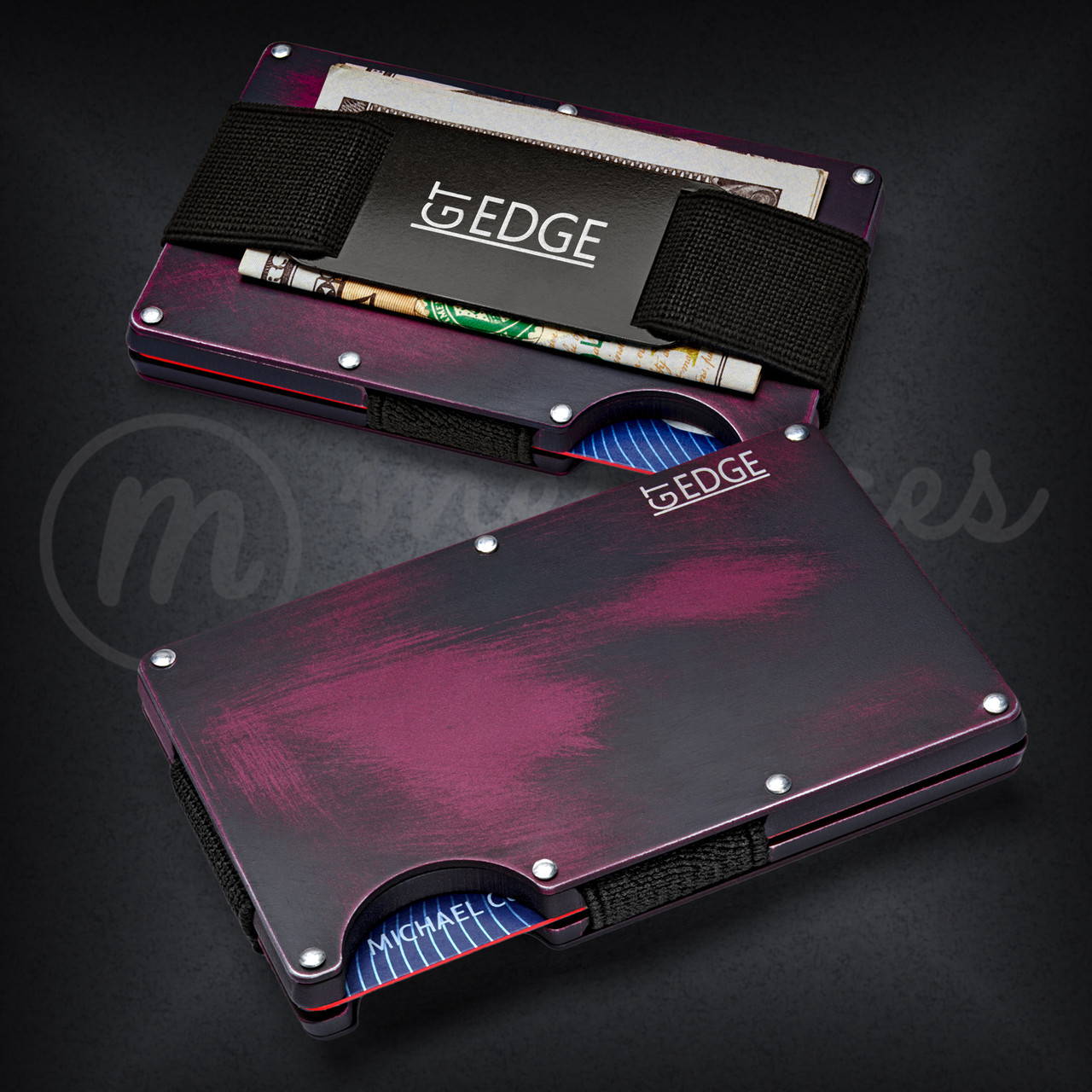 ---
BUYING JEWELRY FOR YOUR CHILDREN

Children young and old continue to bring joy into their parents' lives. Treat your children this Valentine's Day to something that they will cherish for a lifetime. The custom circle pendant necklace can be engraved on both sides with a message of your choosing. On one side you may choose to engrave your child's name and on the other side a simple message such as, "I love you, mom".
You may also consider the square pendant name necklace which can be engraved with your message in your own handwriting. A personalized necklace like this can be passed down as an heirloom. You won't be around someday but your handwritten engraved message will keep your memory alive in your children, grandchildren, and great-grandchildren's lives.
---
BUYING JEWELRY FOR YOUR SISTER

Sisters are those people we can't live with but can't live without. They are our biggest fans, our best friends, and the first person to get on our nerves. If your sister is special to you, she deserves to know this Valentine's Day. Personalized jewelry for your sister makes perfect sense for a Valentine's Day gift.
Decide on a piece that fits her personality and means something special for the both of you. Consider a name necklace in her favorite color. You can have the necklace forged in her name or the nickname you had for her as children.
You might also consider a US state necklace of the state the two of you grew up in together. When she wears her necklace, she'll be reminded of her most favorite childhood memories in her hometown. Customize her US state necklace further with her birthstone or a special engraved message from you.
---
BUYING JEWELRY FOR YOUR BEST FRIEND

Your best friend has been there for you through thick and thin, in relationships and out of relationships. If anyone deserves an appreciation of love on Valentine's Day, it's her. Your best friend would more than appreciate a custom made jewelry gift from one of her favorite people. Consider a special cuff ring with an engraved design that matches her personality. Engrave it with her name or your own message.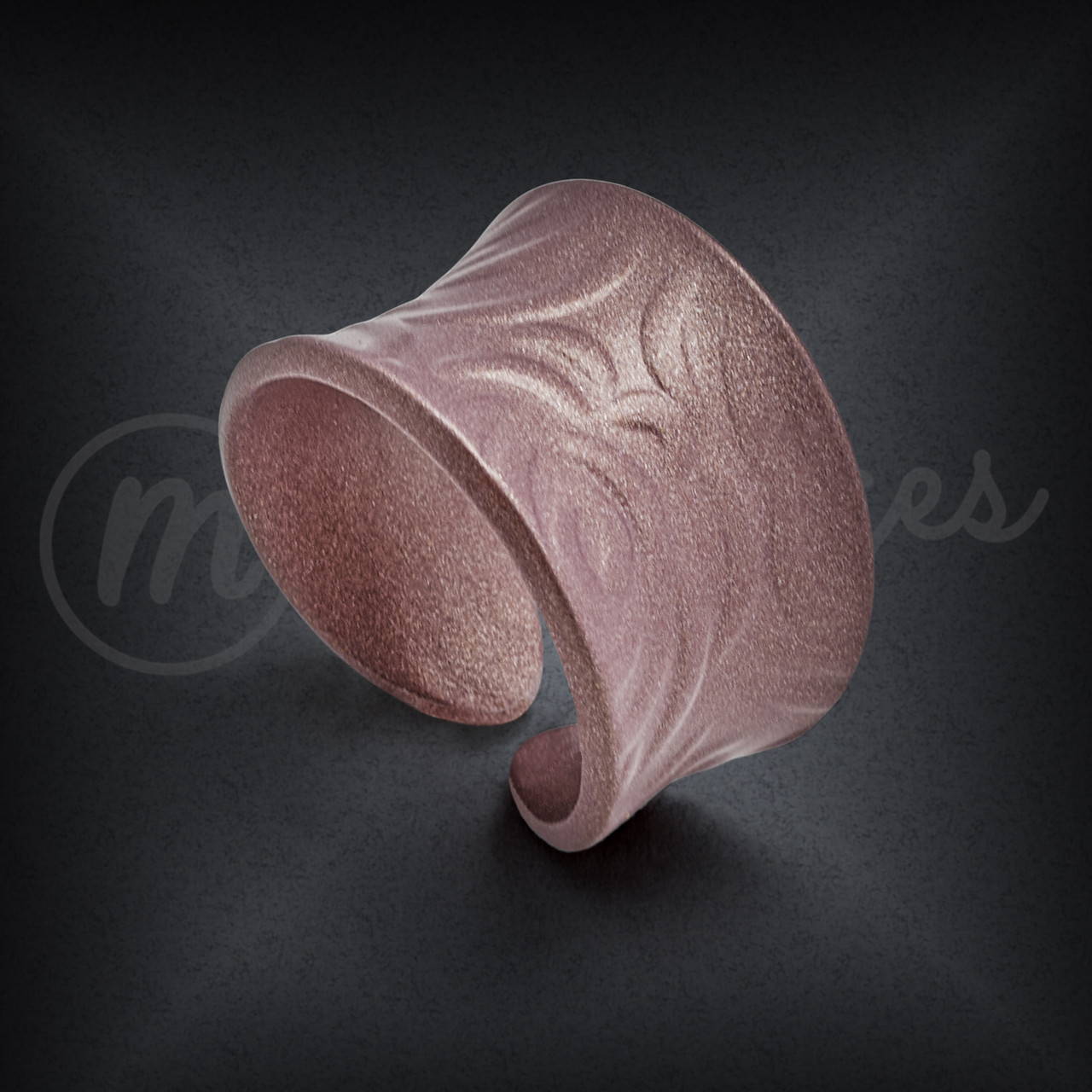 If she prefers necklaces over rings, then an initial necklace in her favorite color would be perfect. A personalized jewelry gift for your best friend shows you took time and effort in picking out her gift. It relays how much you truly appreciate her presence in your life.
HOW MUCH SHOULD I SPEND on jewelry FOR A VALENTINE'S GIFT?
How much you should spend on jewelry for a Valentine's Day gift really depends on your budget and what type of jewelry your partner or loved one likes. A few pieces of costume jewelry can be quite affordable, while a high-end piece such as a diamond necklace could cost significantly more. Ultimately the amount you decide to spend will depend on your financial situation and preferences of your significant other or loved one.
Your budget might also depend on your relationship to the person you're purchasing a Valentine's Day gift for. For example, if you've only just started dating your partner, dishing out big bucks for a gift isn't necessarily expected. However, if you're in a long-term relationship, more expensive gifts are generally the norm.
Below is a guide for how much money is typically spent on loved ones depending on their relationship to you. Remember, this is just a guide and in no way an absolute. Again, your budget will ultimately depend on you and your financial position.
NEW BOYFRIEND OR GIRLFRIEND OF 0-4 MONTHS

When you first start dating someone, it's not expected that you would spend more on a gift for them than you would for close friends and family. Don't feel like you must give an extravagant gift if it makes you uncomfortable. Spending too much too soon might also make your significant other uncomfortable too. They may feel as if they need to reciprocate your extravagance or feel as if they relationship is moving too fast.
Keep your budget to a reasonable amount but make the gift more special by making it personal. Find something that relates to your relationship such as something you both mentioned on your first date or something that has to do with an inside joke between you two. Your partner will appreciate your thoughtfulness more than the cash you spent.
Budget Suggestion: $20-$50
At 5 to 12 months of dating, it's safe to say you two are getting pretty serious. You may not be 100 percent sure yet if they're the one, but you're willing to hang around a little longer to find out. By now you should know enough about your partner to know their likes and dislikes. You should also be emotionally invested enough in them to want to financially invest in them a little bit more.
For more serious relationships, consider spending what you'd spend on them during a typical date night. You want to show them that you appreciate their value in your life, but you aren't ready to fully wear your heart (or your entire wallet) on your sleeve just yet.
Budget Suggestion: $100-$150
LONG TERM OR COMMITTED RELATIONSHIP/MARRIAGE OF 12 MONTHS OR MORE

When you and your significant other have decided you are the one for each other, Valentine's Day gifts and holiday gifts can be as extravagant as you'd like. The sky's the limit when it comes to budget for your forever honey. However, that doesn't always mean you must spend the big bucks. Sometimes an inexpensive yet heartfelt, personalized gift will mean more to them than a diamond studded watch.
By this time, you should know your sweetie better than anyone. Make an informed decision about how much you think you need to spend to get them the perfect gift for Valentine's Day.
Budget Suggestion: As much as you want
If your best friend is like family to you (or closer) it makes sense to spend as much money on them for Valentine's Day as you would your family. If money is no object for you, spend however much you want or deem appropriate. However, keep in mind that your friendship should not be about how much money you spend on one another. If your best friend is a genuine person, they won't expect you to spend more than you can afford. Spend what you are comfortable spending.
Also keep in mind that spending too much on your best friend's gift could make them uncomfortable. They may feel pressure to gift you with something of a similar value, even if they do not have the means to do so. As a general rule when buying gifts for friends, keep your budget reasonable. This will alleviate the pressure from both of you.
Budget Suggestion: As much as you deem appropriate for your friendship
VALENTINE'S GIFT GUIDE frequently asked QUESTIONS
What does gifting jewelry symbolize?

Gifting jewelry is seen as a powerful way to express your love and appreciation for someone special. Jewelry has been used historically as a sign of commitment, loyalty, and respect and is still associated with these values today.
Additionally, jewelry often carries personal meaning through symbols that can be passed down from generation to generation, making it a lasting symbol of affection. Gifting jewelry is the perfect way to show you care about someone, whether it's a friend, family member, or a partner.
Where can I find a jewelry store that can custom design a piece of jewelry for me?

Finding a jewelry store that can custom design a piece of jewelry for you is easy. You can start by visiting local physical stores in your city and asking if they offer custom design services. This will give you the opportunity to get advice from experienced professionals who are familiar with different types of pieces, materials, and styles.
Additionally, there are many online stores that offer this service as well. You will be able to compare different styles, designs, and prices before making a purchase. Some even offer free consultations with expert jewelers so you can ensure that your piece turns out exactly how you like it.
How do I know what type of jewelry to buy for my spouse for Valentine's Day?

Knowing what type of jewelry to buy for your spouse for Valentine's Day can be quite a challenge. A good starting point would be to think about their style and lifestyle. If your partner is elegant and classic, diamonds may be the way to go. For someone who loves shiny objects, silver or gold might be the perfect option.
You could also consider purchasing something meaningful, such as a necklace with an engraving on it or a charm bracelet with a special charm representing your relationship. It's important to buy something that reflects their personal taste so make sure you pay attention to the details when selecting jewelry!
How do I know if a jeweler is reputable?

To find out whether a jeweler is reputable and trustworthy, you should research the business before making a purchase. First, check for reviews from other customers to get an idea of the customer service provided. Additionally, look into if they are certified by organizations such as GIA or AGS which ensure high standards of quality assurance.
Finally, it is important to ask around for personal experiences from friends or family members who have used the same jeweler in the past. This allows you to make an informed decision on which jeweler to use.
What is the best gift for Valentine's Day?

The best gift for Valentine's Day depends on the individual! Some popular gifts are flowers and chocolates, but thoughtful gifts like tickets to a show or a meaningful letter can be just as nice. A gift that expresses your love is always appreciated no matter the cost; if money is tight, time spent together doing something special can still bring a whole lot of joy. Whatever you choose to give, remember it's all about your loved one and how much you care about them.
Is jewelry an intimate gift?

Jewelry is a popular intimate gift because it symbolizes commitment and love. It can signify a physical reminder of an emotional bond between two people. Jewelry quite often carries a personal meaning, so giving jewelry has become very popular among couples looking for the perfect way to express their love. Jewelry also makes for a unique gift that can be handed down from generation to generation, leaving lasting memories of love and appreciation for years to come.
Is it okay to give a friend a Valentine's Day gift?

Giving a friend a Valentine's Day gift can be appropriate and welcome depending on the type of relationship you have with them. If it is a close friend, and you both have established that you are comfortable celebrating occasions together, then it should not be an issue.
The key is understanding the level of comfort that your friend has expressed towards presenting such occasional gifts. If they express discomfort or hesitance, then it would be best to just stick to wishing them "Happy Valentine's Day" in another way, such as sending a card or message.
SHOWING THEM a little love THIS VALENTINE'S DAY
When it comes to Valentine's Day, custom jewelry is a great way to show your loved one how much they mean to you. Whether you choose something that's personalized with an inscription or a piece of jewelry that has special meaning, the gift of custom jewelry will be cherished for years to come.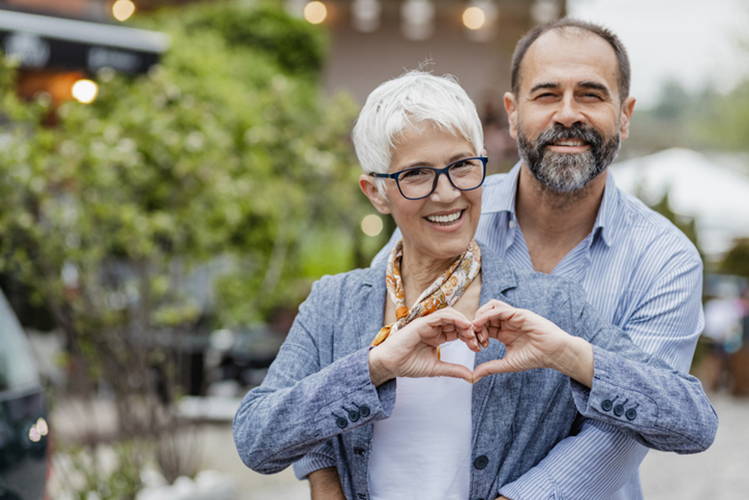 With so many options available, it can be difficult to decide which type of custom jewelry is best for your special someone. By following this guide, you can make sure you find the perfect piece of custom jewelry that will make your Valentine's Day even more special and memorable.
February 1, 2023 by Conor Daniels